Planning for the holidays can be stressful enough! Working through the low FODMAP diet at the same time can make things heckin' complicated! These mouthwatering low FODMAP holiday recipes will rock your stockings without all the tummy trouble!
Low FODMAP Lemon Roasted Chicken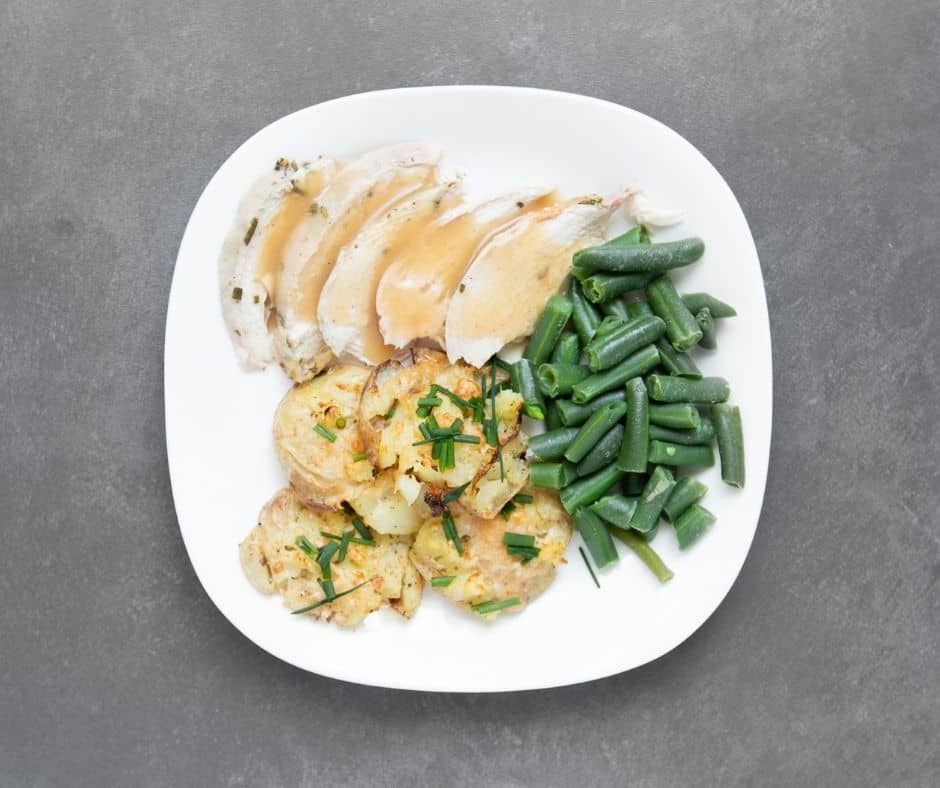 This no-fuss roasted lemon chicken is an easy way to bring a little cheer to your table. Even if you're having a quiet holiday at home!
Low FODMAP Trout with Dill and Chives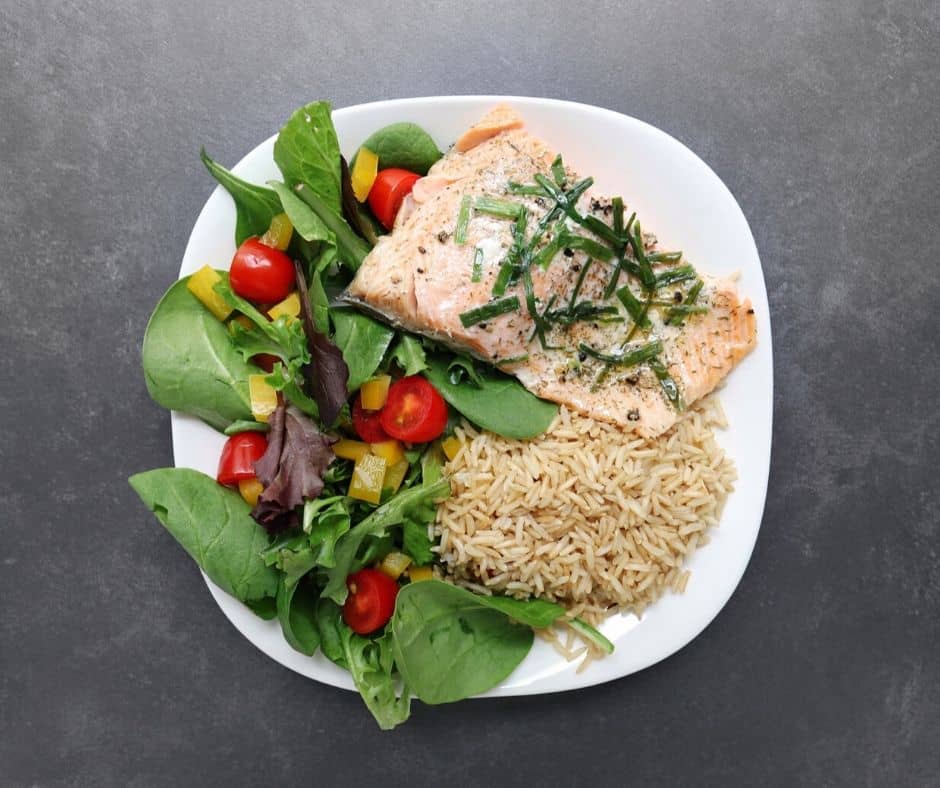 Made with a handful of ingredients, this low FODMAP trout with fresh dill and chives will be a family favourite in no time!
Low FODMAP Glazed Ham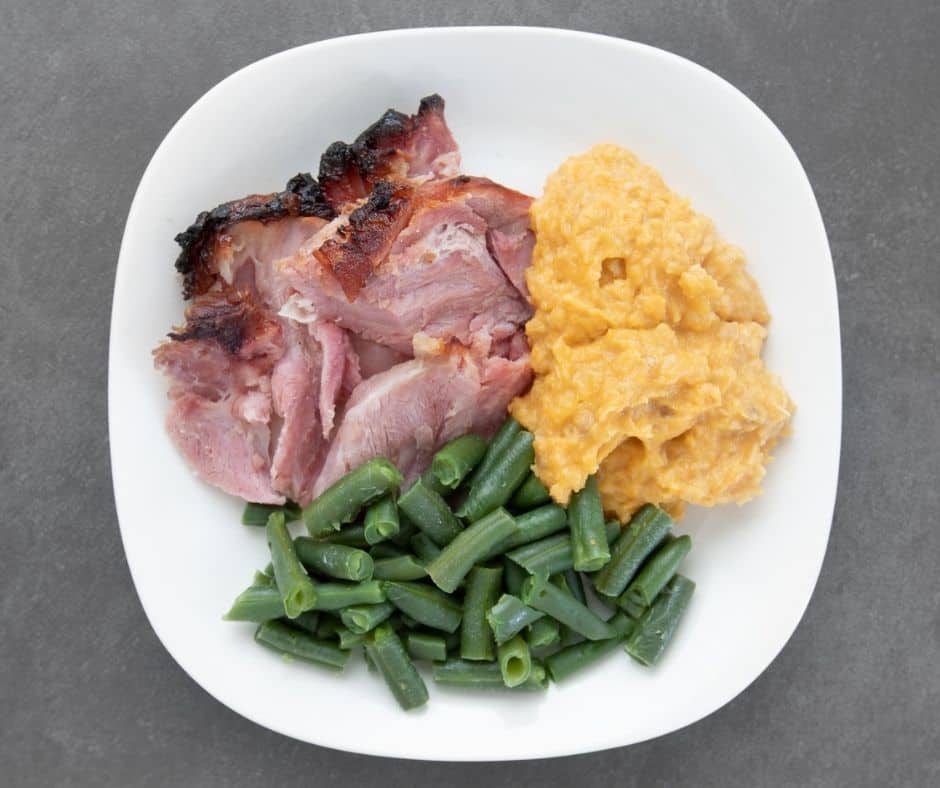 Looking for a show-stopping dinner idea? This easy low FODMAP glazed ham will be the talk of your holiday table!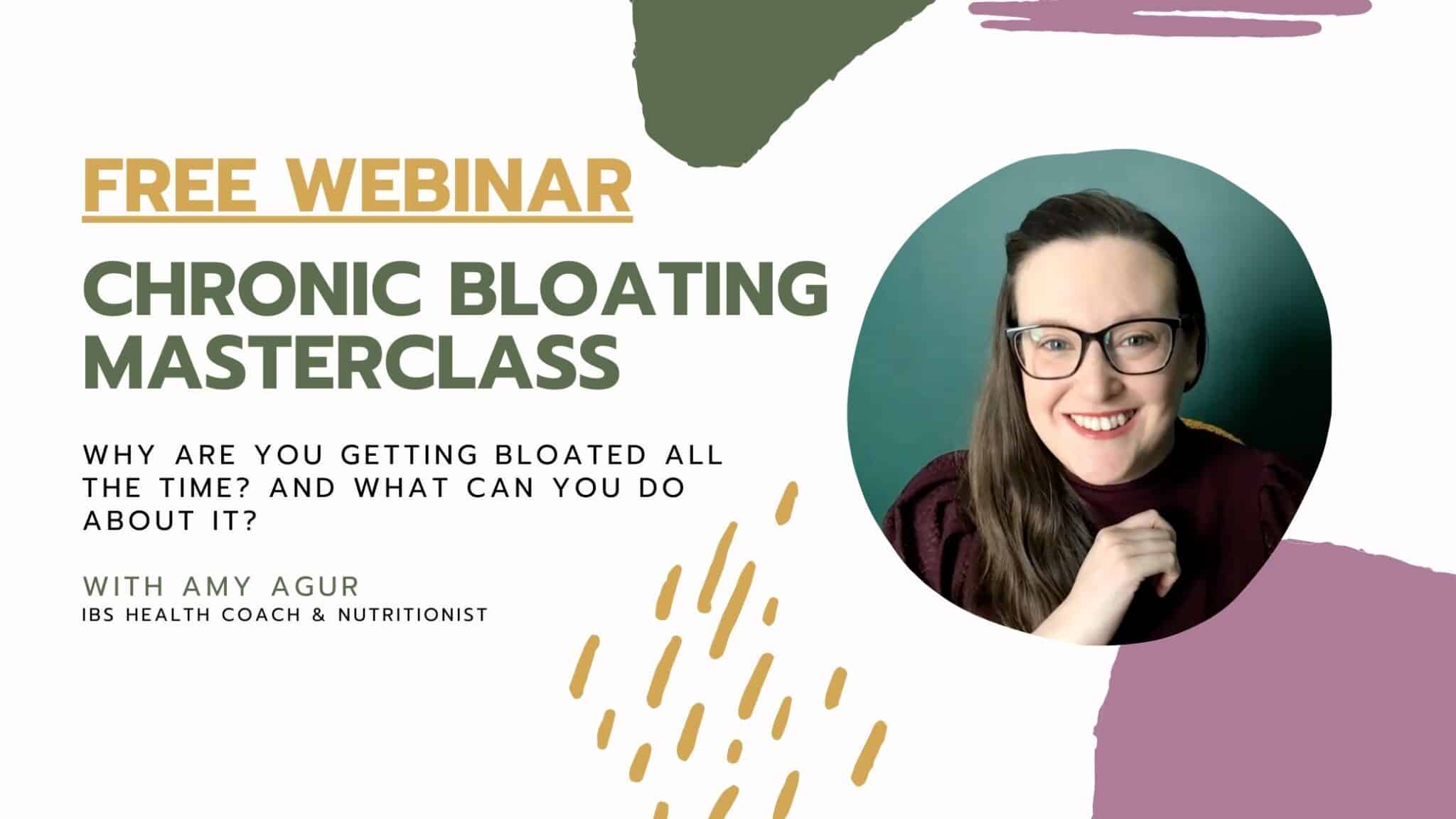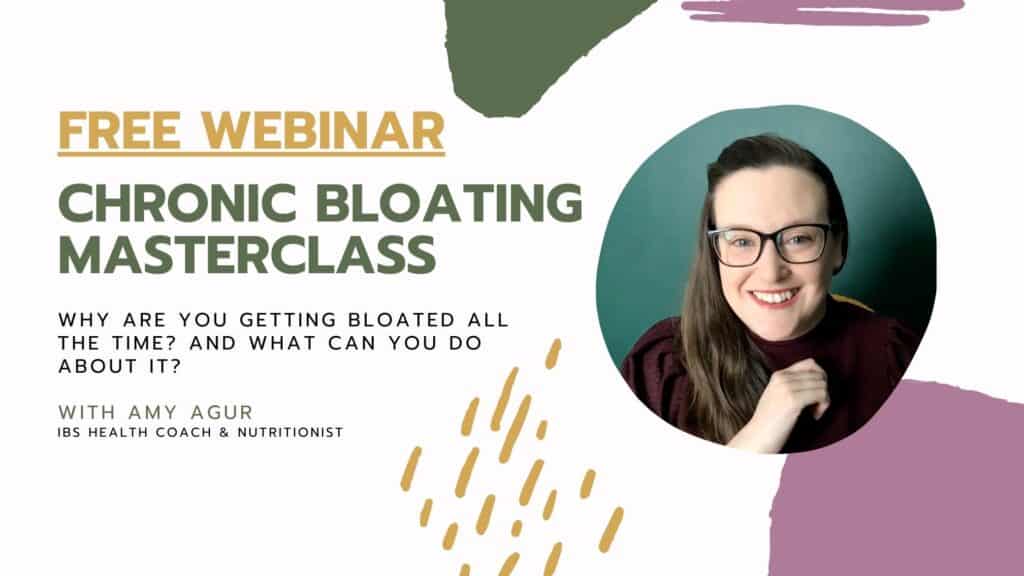 Low FODMAP Mushroom Wellington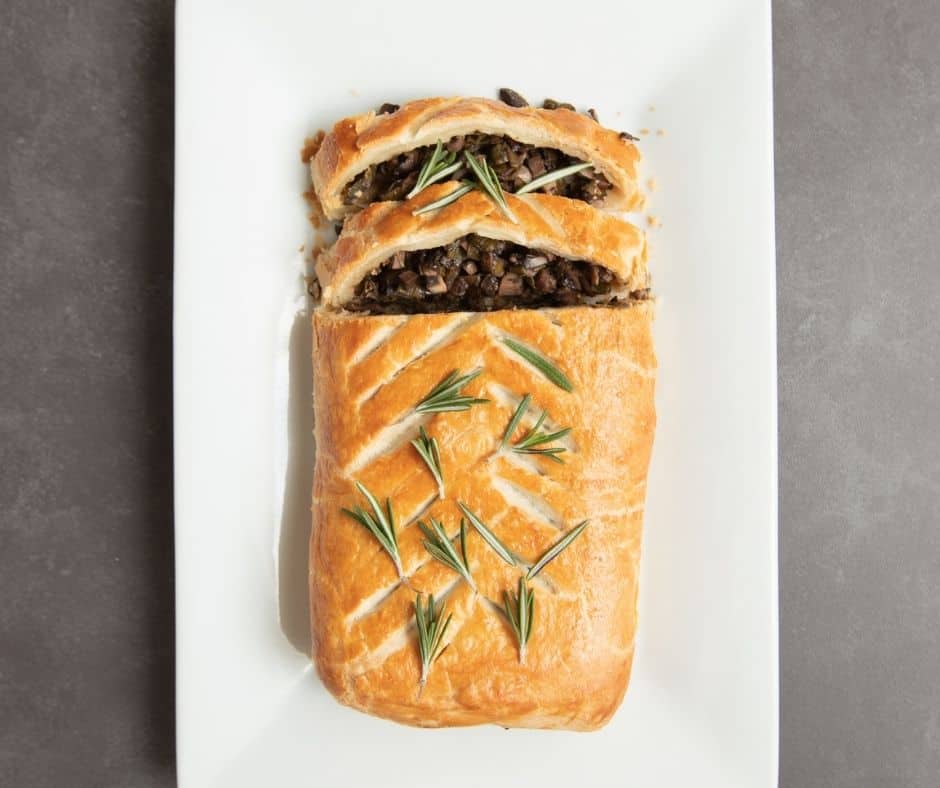 Looking for a show-stopping dinner idea, this easy low FODMAP mushroom wellington will be the talk of your holiday table!
Low FODMAP Gravy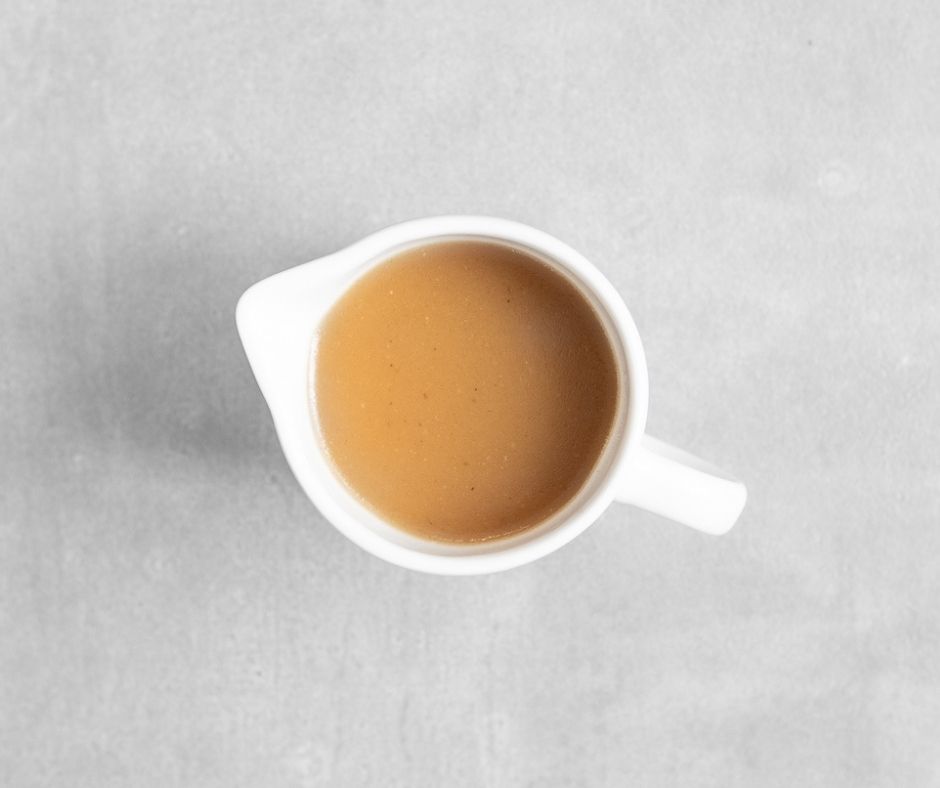 This epic low FODMAP gravy is so delicious, no one will know it's low FODMAP!
Low FODMAP Slow Cooker Stuffing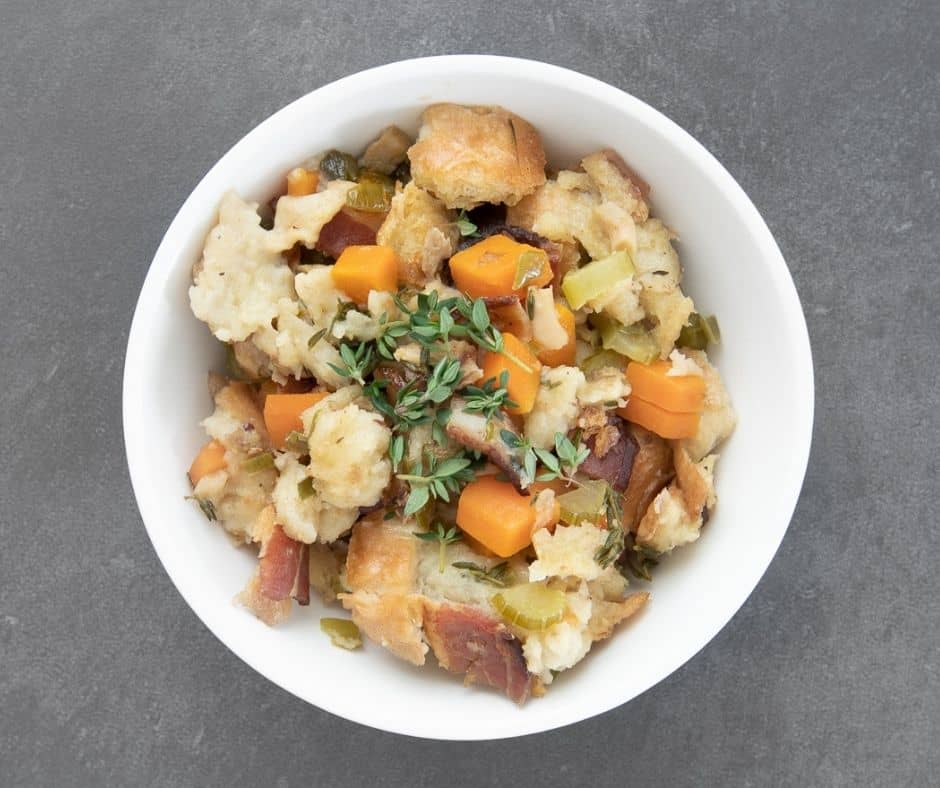 This quick and easy low FODMAP slow cooker stuffing is the perfect sidekick for any holiday dinner!
Low FODMAP Mashed Sweet Potatoes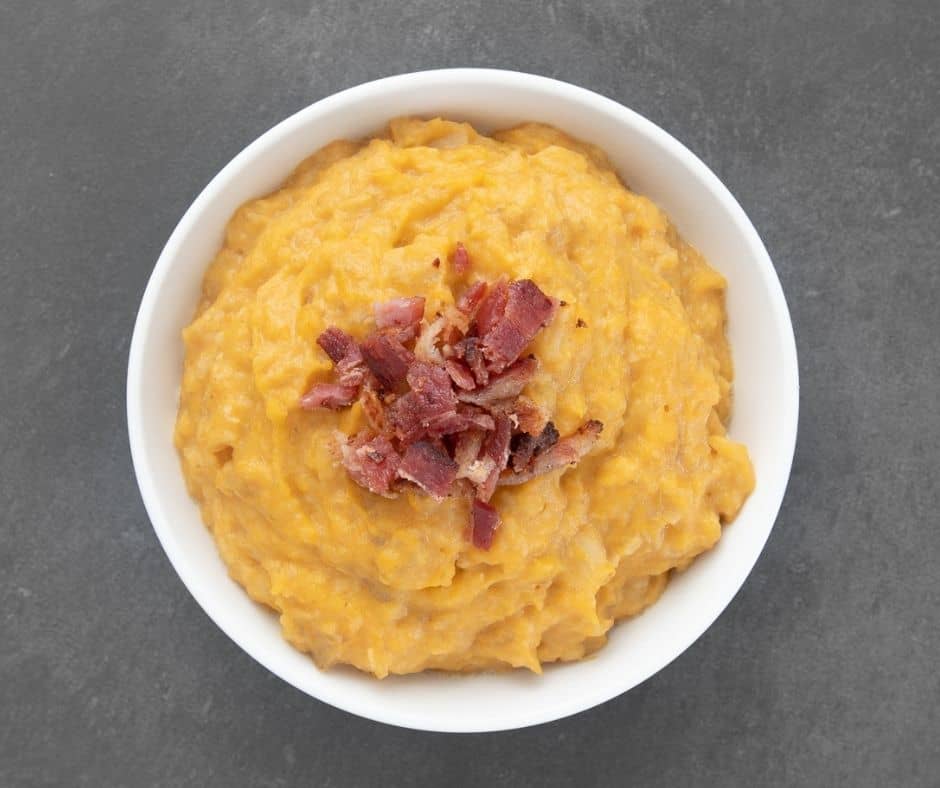 Start a new holiday tradition with these sweet and savoury low FODMAP mashed sweet potatoes!
Low FODMAP Roasted "Garlic" Mashed Potatoes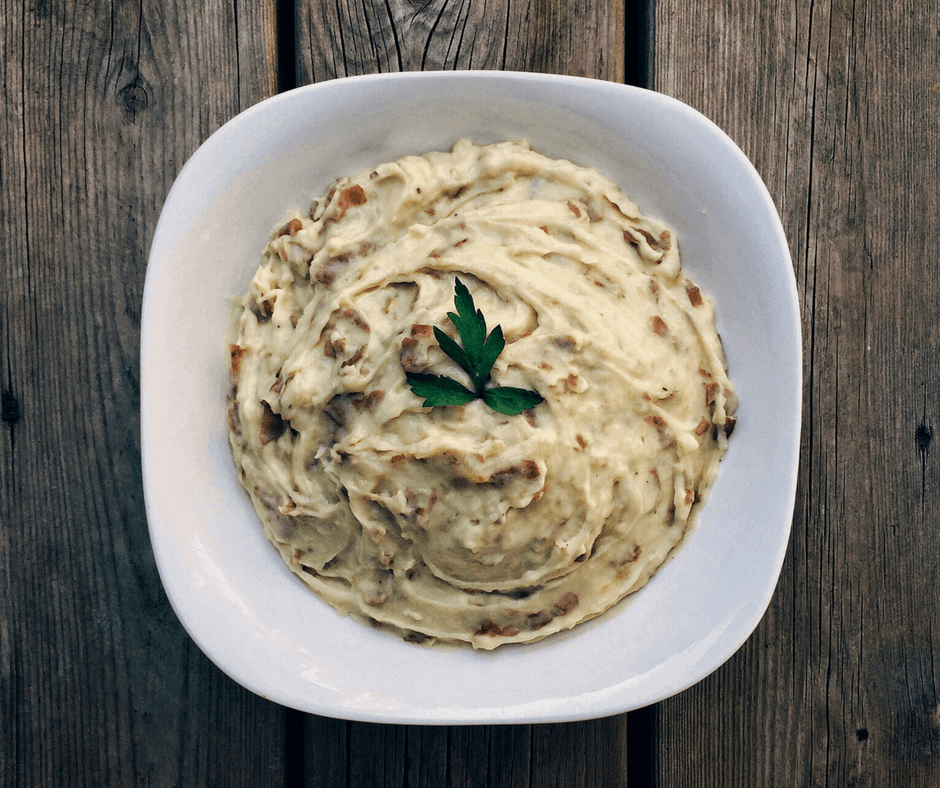 Don't let the name fool you! Made with infused butter, these garlicky mashed potatoes will keep your taste buds and your tummy happy!
Low FODMAP Roasted Oyster Mushrooms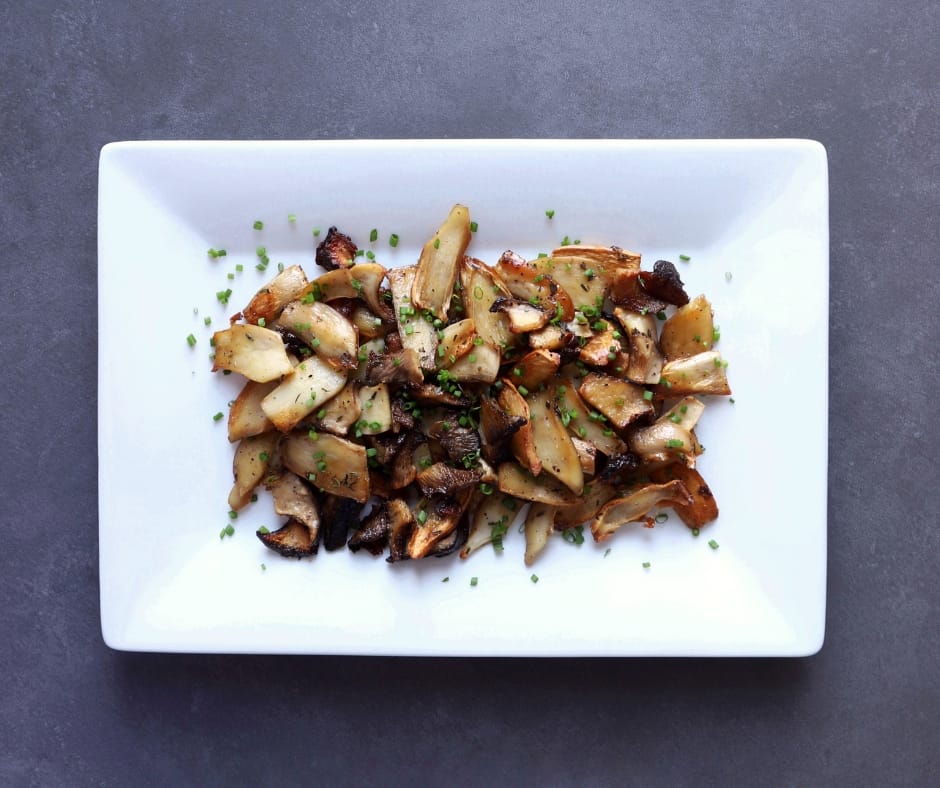 Infuse a little umami flavour into your holiday table with these simple but elegant low FODMAP roasted oyster mushrooms!
Low FODMAP Green Beans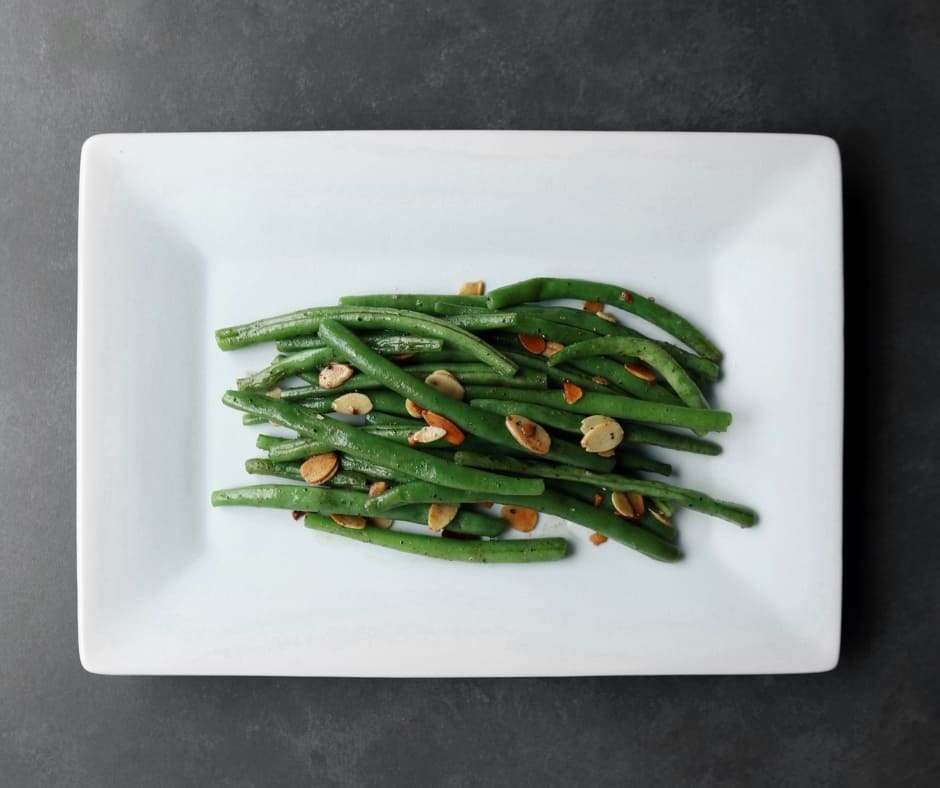 This fun twist on a holiday classic will keep your guests focused on their dinner instead of your diet!
You might also like one of these:
Low FODMAP Holiday Spirits Worried you'll have to cheers with an empty glass on the Low FODMAP Diet? Check out these three easy low FODMAP holiday spirit recipes!
Pumpkin Cupcakes Brace your taste buds, friend! You're about to fall in love with the rich, savoury flavour of these low FODMAP pumpkin cupcakes.
How to Survive the Holidays with IBS Worried about keeping your IBS symptoms under control this holiday season? Check out these practical tips on preventing and managing common IBS symptoms.
If you like this post don't forget to share it! Follow me on YouTube @flipyourleaf for a ton of videos on understanding FODMAPs, IBS mechanics, and how to feel safe in your body. Together we'll get the low FODMAP diet down to a science!