Are you looking for a classic holiday side dish? Check out these low FODMAP roasted garlic mashed potatoes. Don't let the name fool you. These mashed potatoes are still FODMAP friendly. They get their deep, rich flavour from garlic-infused ghee. Trust me, these low FODMAP mashed potatoes will be a family hit in no time.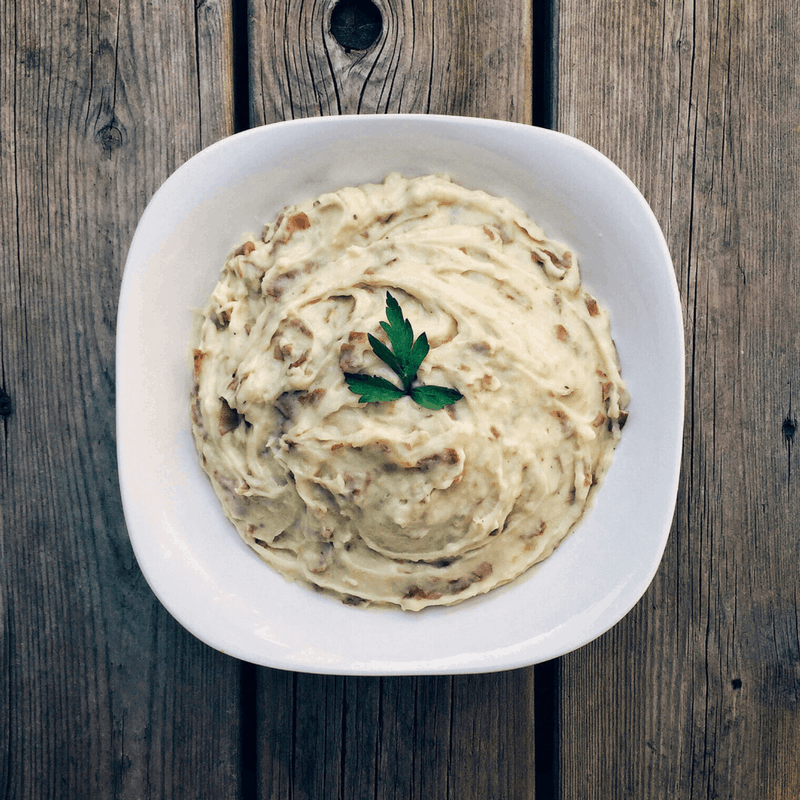 These low FODMAP roasted garlic mashed potatoes are based on a recipe I stole from my husband. They're so light and fluffy, they'll melt in your mouth. Plus, the garlic-infused ghee adds a deep, silky taste that will make your holiday feel extra special.
If you're new to using garlic-infused fats, don't worry. I've included some information on the science of infusing FODMAPs and instructions on how to make your own garlic-infused ghee below.
Think these low FODMAP roasted garlic mashed potatoes sound great, but you don't have time to try them now? You can PIN THIS POST for later.
Keep It FODMAP Friendly
These low FODMAP mashed potatoes are an absolute show-stopper. Check out the notes below for tips on keeping this recipe FODMAP friendly.
First, according to Monash University, potatoes don't have any FODMAPs. This means you can eat as many potatoes as you want without adding to your FODMAP load.
This recipe also uses milk and a type of clarified butter called ghee. If you're in the elimination phase, you'll need to use lactose-free milk. I use high-fat milk for my mashed potatoes because it makes them extra fluffy. For my Canadian peeps, Neilson has a lactose-free line that goes up to 3.25%.
According to the Monash app, butter doesn't have any FODMAPs (because it's all fat). So, you won't need to use lactose-free butter. Traditionally prepared ghee has had all of the milk solids removed during processing, so it's the least likely of any butter to add anything to your FODMAP load.
Just so you know, even though butter (of any kind) doesn't have any FODMAPs, it does have a lot of fat. For some people, fat can cause the smooth muscles in the intestine to spasm. This recipe uses 1/2 a cup of butter, which works out to 1 tbsp of ghee per serving. If you know you are sensitive to fats, you can use 1/4 cup of ghee, instead. The recipe will have a lighter flavour but they'll still taste great.
Last but not least, let's talk about garlic-infused ghee. To perform this feat of magic, we're going to slow roast 3-4 heads of garlic and infuse it in melted ghee.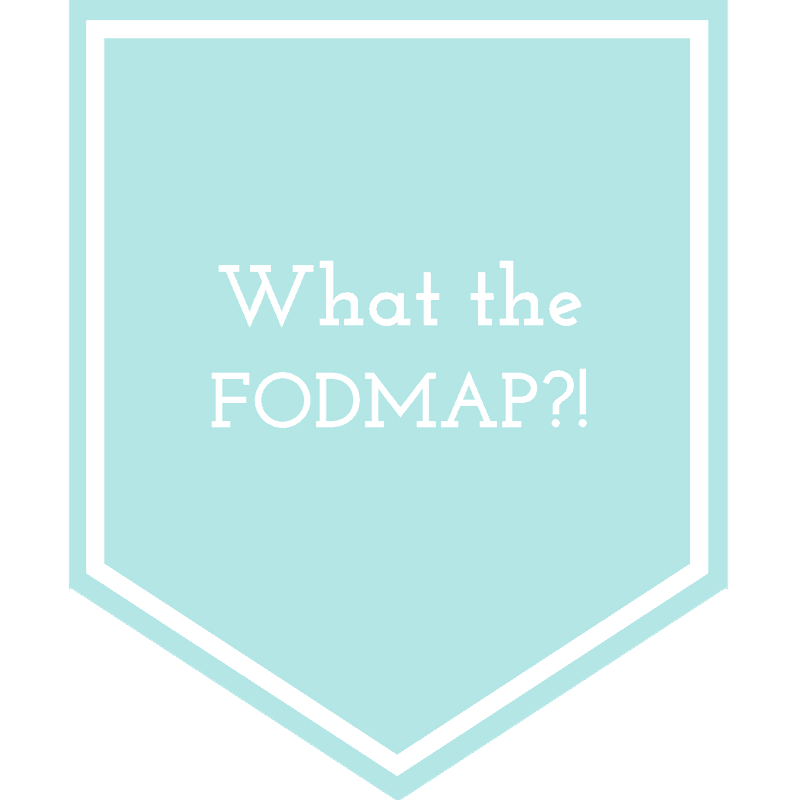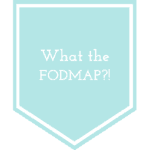 Talk Nerdy To Me
I know what you're thinking! Garlic is evil and why on earth would I feed it to you? Don't worry, I haven't lost my mind. Keep reading, I'm about to get my nerd on!
The first thing you need to know is that FODMAPs are short-chain carbohydrates bonded together through dehydration synthesis. This means the molecules join together by shedding water (H2O). These bonds are reversible and will break if you re-expose them to water.
This means when you include items like onion and garlic in your recipes, you're unleashing FODMAPs on your food; even if you pull out the pieces you can see.
However, if you cook a FODMAP in fat with low moisture content (like ghee or oil), the bonds will stay intact. This keeps the FODMAP compounds safely inside your food while the fat absorbs the flavour. Just remember to pull out the pieces before you add any other ingredients.
Anytime a recipe calls for both fat and garlic I make an easy swap for garlic-infused oil or ghee. This way I keep the flavour and not the FODMAPs. This method works for onions as well.
Still not sure how you feel about infusing FODMAPs? Monash recently published an article on infusing onions and garlic. You can read their findings here.
Pick Your Headliner
I'm a die-hard meat and potatoes kind of girl, so I generally pair my low FODMAP roasted garlic mashed potatoes with things like turkey, roast beef, or my breaded pork chops. Because they're easy to make in bulk, they're also great for holidays or large family-style meals.
Want to try these low FODMAP roasted garlic mashed potatoes? Don't forget to PIN THIS RECIPE for later.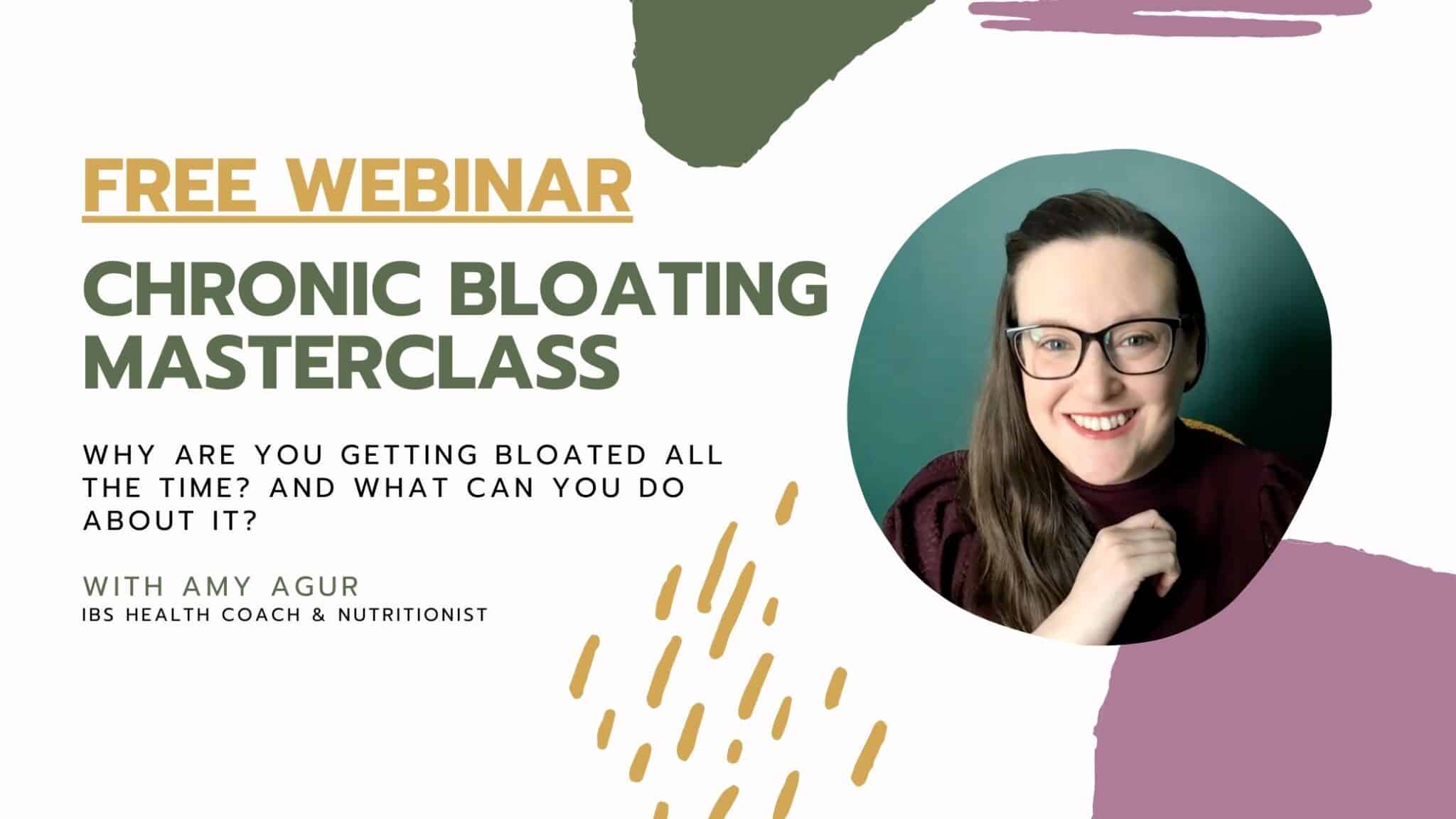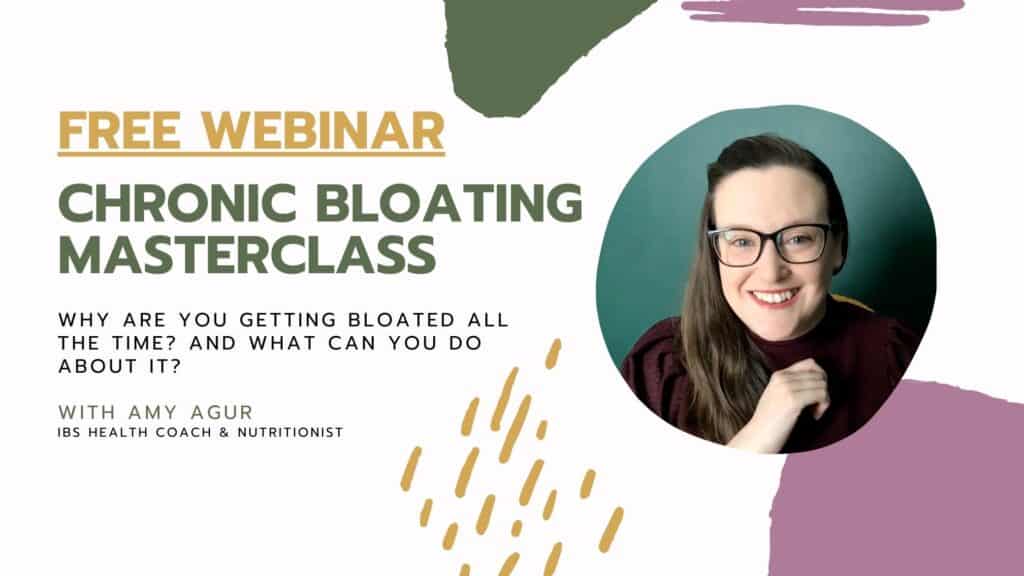 FODMAP math
Here are the stats on how many FODMAPs are in 1/2 a cup of these tasty mashed potatoes!
Fructose = 0
Lactose = 0
Fructan = 0
GOS = 0
Polyol = 0
Print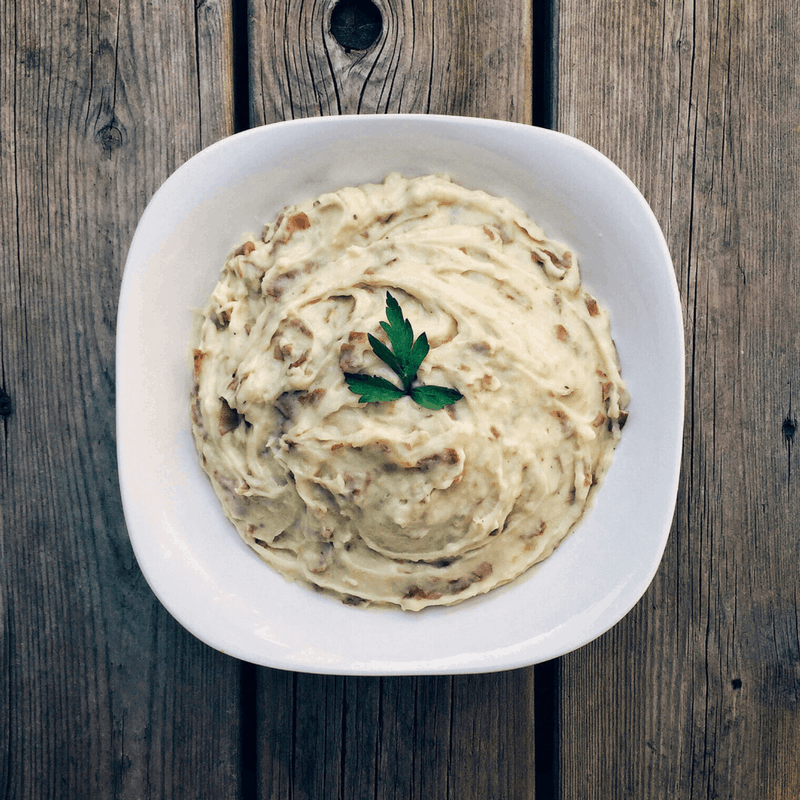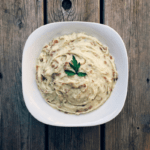 FODMAP Friendly Roasted Garlic Mashed Potatoes
---
Description
Looking for a show-stopping side? Try these FODMAP friendly roasted garlic mashed potatoes! Perfect for a quiet dinner at home or a large holiday meal.
---
3

–

4

garlic heads

1

–

2

tbsp olive oil

2

bags mini potatoes

1/2 cup

ghee

1.5 cup

lactose-free milk, high-fat if you have it

1/4 cup

green onions – green part only, minced

1.5 tsp

salt

1 tsp

pepper
---
Instructions
Preheat oven to 400 degrees. Cut the tips off of the garlic heads and drizzle each head with olive oil. Wrap each head individually with tinfoil and bake for 45-60 minutes – check them at the 40-minute mark and then again every 10 minutes until the center clove is a rich brown colour.
Bring a large pot of water to a boil and cook mini potatoes for 10 minutes (or until they are tender when pierced with a fork). Drain the water and mash the potatoes roughly with a potato masher.
Once the garlic heads have cooled, squeeze each garlic clove out of its skin. Melt the ghee in a medium-sized frying pan and add the roasted garlic. Simmer for 8-10 minutes.
Strain the garlic out of the ghee using a sieve lined with cheesecloth. Squeeze out as much ghee as you can and discard the garlic pieces.
Add the garlic-infused ghee, green onion, salt, pepper, and 1/4 of the milk and blend with an emersion blender. Add the rest of the milk in small portions until the potatoes have reached the desired consistency. Serve warm.
Notes
Recommended low FODMAP serving – 1/2 cup
Prep Time:

10 minutes

Cook Time:

30 minutes

Category:

Side Dish

Cuisine:

American
Nutrition
Serving Size:

1/2 cup

Calories:

264

Sugar:

3

Sodium:

463

Fat:

15

Saturated Fat:

8

Unsaturated Fat:

6

Trans Fat:

0

Carbohydrates:

73

Fiber:

2

Protein:

4

Cholesterol:

34
You might also like one of these:
Low FODMAP Mashed Sweet Potatoes Your whole family will fall in love with these simple make-ahead low FODMAP mashed sweet potatoes!
Low FODMAP Creamy Polenta Looking for a budget-friendly side dish that's fit for a foodie? This low FODMAP creamy polenta has a rich, savoury flavour you're going to love!
Low FODMAP Twice Baked Potatoes Stuffed with savoury bacon bits, cheddar cheese, and FODMAP friendly chives, these twice-baked potatoes are the perfect sidekick for any meat and potatoes dish.
If you like this post, don't forget to share it! Together we'll get the low FODMAP diet down to a science!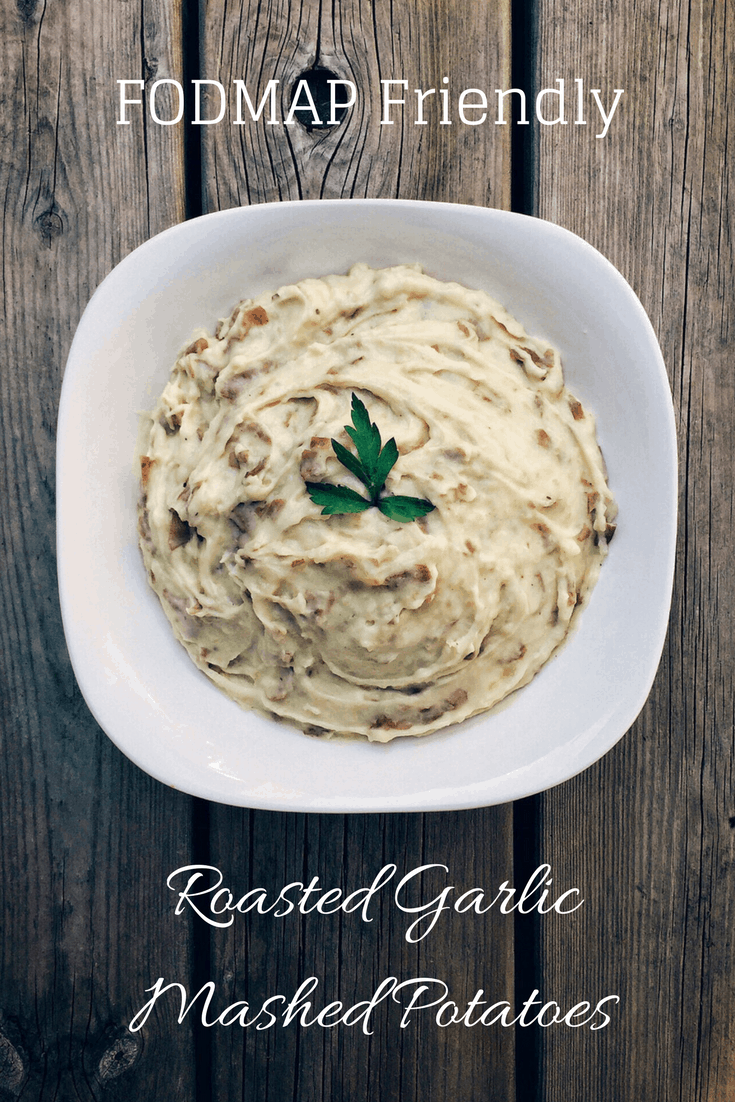 SaveSave
SaveSave
SaveSave