It's official, pumpkin season fall is now upon us! Naturally, this means everything from your morning coffee to your toilet paper now comes with a mandatory dash of pumpkin spice. Hurray! While this seasonal obsession can feel a little excessive, it can also leave you with some pretty intense cravings. But fear not, friend! I've got your taste buds and your tummy covered with these low FODMAP pumpkin cupcakes.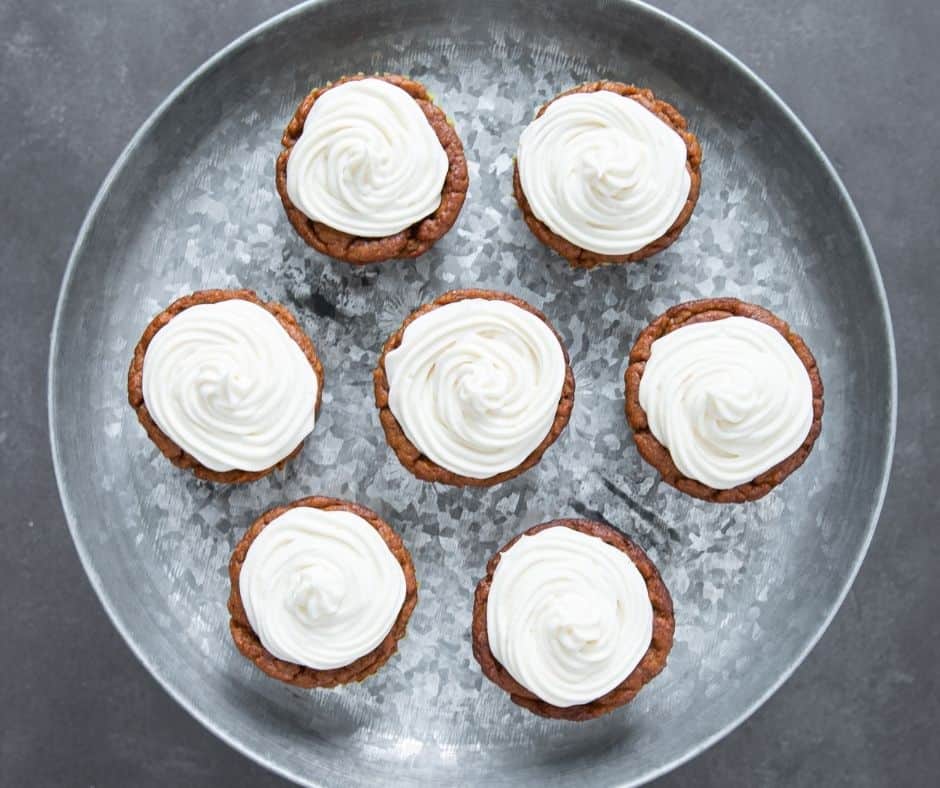 Prepare yourself! You're about to fall in love with the rich, savoury flavour of these low FODMAP pumpkin cupcakes. Trust me. They're so delicious my friends beg for them all year round. Seriously! Now, every time I arrive with a tray of desserts, the first thing everyone wants to know is if I've brought the coveted pumpkin cupcakes. It's intense, people. You've been forewarned!
Just so you know, the secret of these low FODMAP pumpkin cupcakes is their maple frosting. Made with pure maple syrup, the sweet, caramelized taste of the icing combined with the rich, savoury flavour of the cupcakes will light up every taste bud you own. Now you're ready to rock your low FODMAP fall!
Think these Low FODMAP pumpkin cupcakes sound great, but you don't have time to try them now? Don't worry! You can PIN THIS POST for later!
Keep It FODMAP Friendly
These low FODMAP pumpkin cupcakes will be the highlight of your fall! Check out the notes below for tips on keeping this recipe FODMAP friendly.
First, if you're in the elimination phase of the program, you'll need to use gluten-free flour. For my Canadian peeps, I normally use PC's gluten-free flour. I like it because I can use it cup for cup and it doesn't have any gums.
Next up are our spices. These pumpkin cupcakes get their savoury flavour from cinnamon, ginger, and nutmeg. All of our spices are within Monash's recommended serving size, so we're good to go here.
This recipe also uses canned pumpkin. According to the Monash app, canned pumpkin is safe in servings of 1/3 of a cup per sitting. Servings of 1/2 a cup or more are high in both fructans and galactooligosaccharides. Since a standard can of pumpkin puree is just under 2 cups, each of our cupcakes will have just under 1/4 cup of pumpkin puree. This is within Monash's recommended servings size.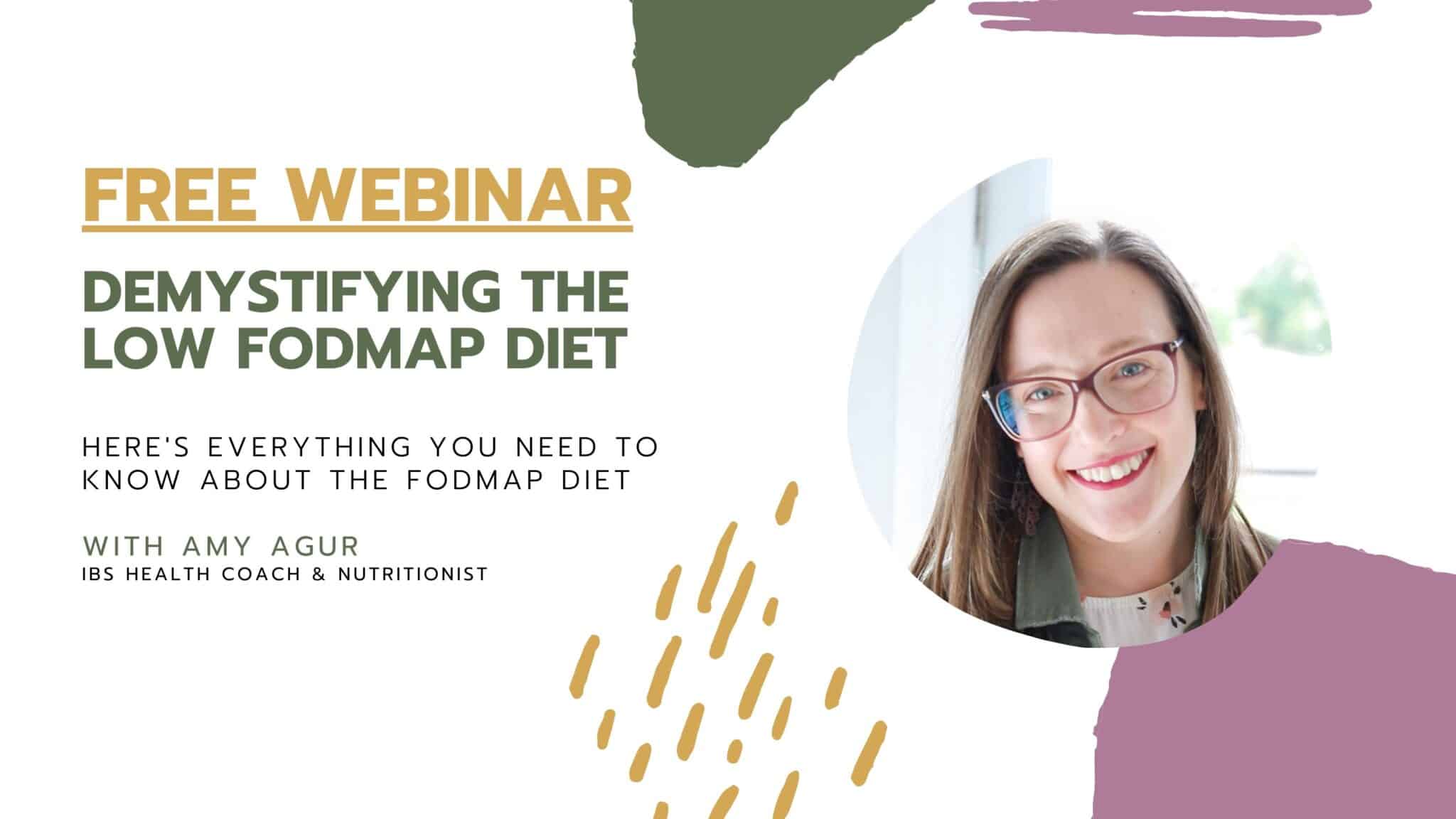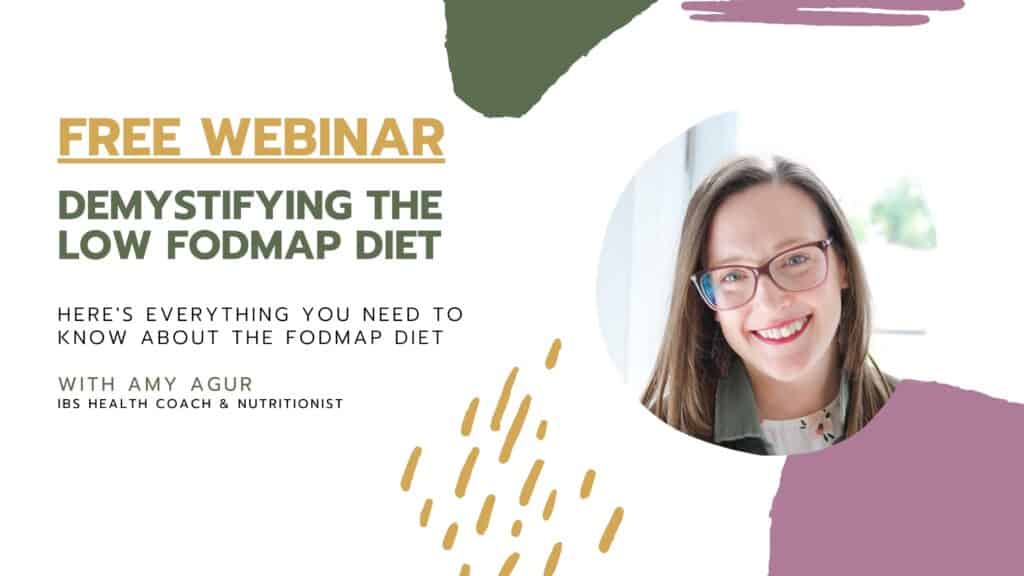 For our icing, we'll be using cream cheese. During the elimination phase of the program, you'll need to use lactose-free cream cheese. You can read more about dairy products during elimination on Monash University's FODMAP Blog.
Our icing recipe also calls for butter. However, unlike cream cheese, you won't need to use a lactose-free product. According to Monash University, butter doesn't have any FODMAPs (because it's all fat). So you can use whatever you have on hand.
The ingredient that takes our icing from amazing to epic is pure maple syrup. According to the Monash app, pure maple syrup is low FODMAP in servings of 1 tbsp. Though, Monash doesn't offer a maximum serving.
FODMAP math
Wondering how many FODMAPs are in these cheeky pumpkin cupcakes? Check out the notes below to see how many servings of each FODMAP group are in one cupcake.
Fructose = 0
Lactose = 0
Fructan = 0.7
GOS = 0.6
Polyol = 0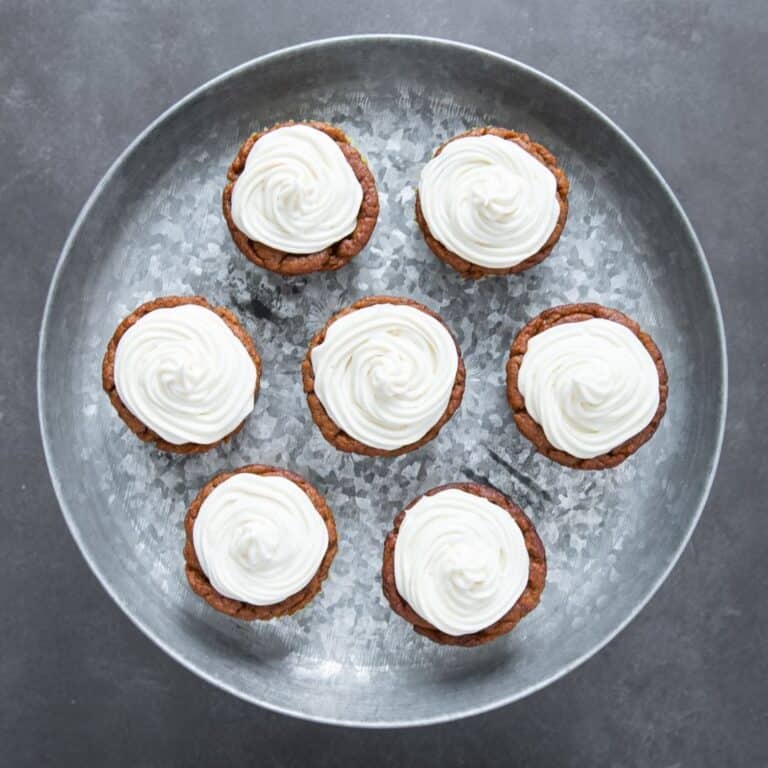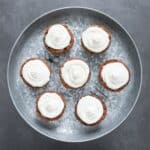 Low FODMAP Pumpkin Cupcakes
Curb your pumpkin spice cravings this fall with a low FODMAP pumpkin cupcake! This quick and easy recipe is so delicious, you'll probably make it all year long.
What You Need
Pumpkin Cupcakes
1

cup

gluten-free all-purpose flour

1

tsp

baking powder

1/2

tsp

baking soda

1

tsp

ground cinnamon

1/2

tsp

ground ginger

1/2

tsp

ground nutmeg

1/2

tsp

kosher salt

2

lg

eggs

(room temperature)

1

can

pumpkin puree

(not pie filling)

1/2

cup

sugar

1/2

cup

light brown sugar

(lightly packed)

1/2

cup

vegetable oil
Maple Frosting
6

oz

lactose-free cream cheese

(room temperature)

3

tbsp

unsalted butter

(room temperature)

2

tbsp

pure maple syrup

1/2

tsp

pure vanilla extract

2

cups

confectioner's sugar

crushed walnuts

(optional)
What You Do
Pumpkin Cupcakes
Preheat the oven to 350 degrees and line a muffin tray with 10 paper liners. Set aside.

Combine the flour, baking powder, baking soda, cinnamon, ginger, nutmeg, and salt in a small bowl.

In a large bowl, mix the eggs, pumpkin, sugar, brown sugar, and the vegetable oil. Add the flour mixture to the pumpkin mixture and combine.

Scoop the batter into the prepared muffin liners and bake for 20 to 25 minutes (until a toothpick comes out clean).
Maple Frosting
Cream together the cream cheese, butter, maple syrup, and vanilla on low speed until smooth. With your mixer on low, add the icing sugar to the cream cheese mixture and blend until smooth.
You might also like one of these:
Low FODMAP Chocolate Cupcakes: Need to curb your chocolate cravings? These chocolate cupcakes will hit the spot. With a light, fluffy texture and a rich ganache icing, these cupcakes will be a family favourite in no time!
Low FODMAP Pumpkin Doughnuts Looking for the ultimate sweet treat? These low FODMAP pumpkin doughnuts will tame any sweet tooth!
Low FODMAP Maple Whisky Fudge Have a sweet tooth that can't be tamed? With a rich, silky texture and a deep, bold flavour, this low FODMAP maple whisky fudge is so good you'll forget it's low FODMAP!
If you like this post, don't forget to share it! Together we'll get the low FODMAP diet down to a science!