Are you looking for a simple dinner idea? Your whole family will love this low FODMAP salsa chicken fresca! Packed with fresh ingredients and ready in under an hour, this recipe will be a family favourite in no time!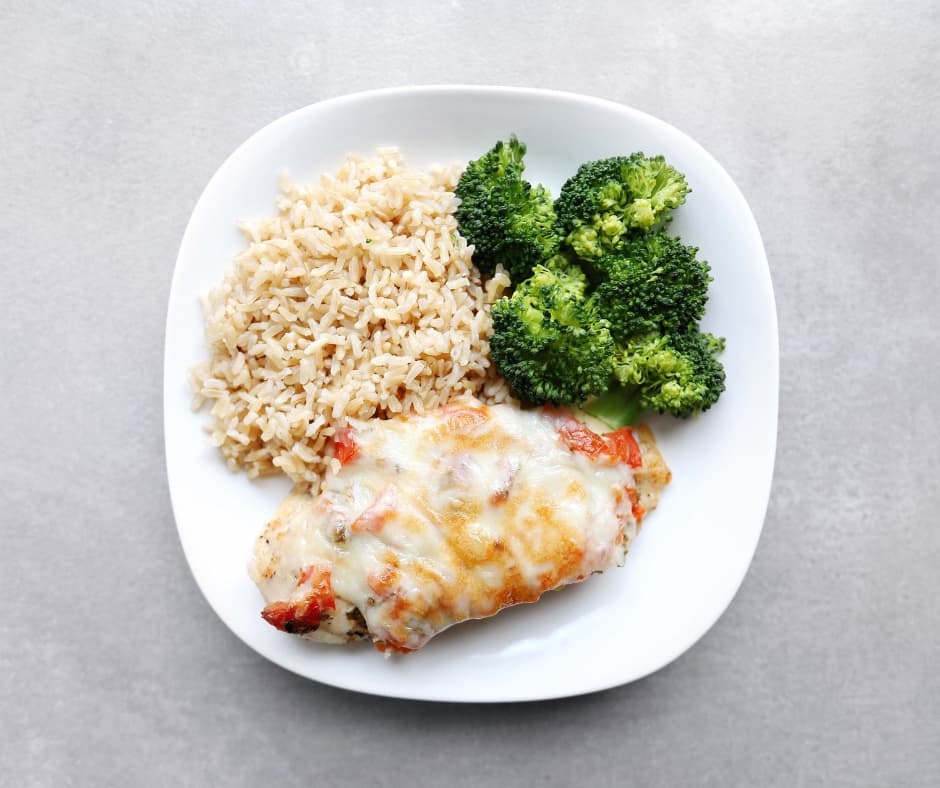 Heads up, this post uses affiliate links. If you make a purchase using one of the links I've provided, I'll receive a small sum of money. You can read more about my affiliations here.
My husband and I are a little obsessed with my low FODMAP salsa chicken recipe. But, depending on my schedule, I don't always have time to prepare all the ingredients before I head out the door. This easy salsa chicken fresca is the perfect alternative.
Not a fan of baked chicken? Don't fret! Because we're covering our chicken boobs in a protective layer of salsa, you'll get tender, juicy chicken every time! Plus, who can turn down chicken covered in delicious mozzarella? No one!
Think this low FODMAP salsa chicken fresca sounds great, but you don't have time to try it now? Don't worry! You can PIN THIS POST for later.
Keep it Friendly
This low FODMAP salsa chicken fresca is the dinner idea you've been waiting for! Check out the notes below for tips on keeping this recipe FOMDAP friendly.
First up, chicken! Since chicken is a protein, it doesn't have any FODMAPs. That means you can eat as much as you'd like without adding to your FODMAP load.
We'll also be using low FODMAP salsa. Finding a low FODMAP salsa can be tricky, so I usually like to make my own. If you want a FODMAP-friendly recipe, you can grab mine here.
If you're short on time, grab this mild salsa or medium salsa from Fody Foods Co. These salsas are low FODMAP in servings of 2 tbsp per sitting, which is exactly what we need!
Last but not least, mozzarella. According to Monash University, mozzarella cheese is low FODMAP in servings of 1/4 cups per sitting. Servings of 4 cups or more are high in the FODMAP lactose. Our recipe uses 1/2 a cup total, which works out to 2 tbsp per serving. This is well within Monash's recommended range.
Whose Side Are You On?
This low FODMAP salsa chicken fresca is packed with fresh flavours, so I like to pair it with steamed broccoli or green beans, or grilled veggies like bell peppers, bok choy, or zucchini. You can also sneak in starches like brown rice, quinoa, or some roasted potatoes.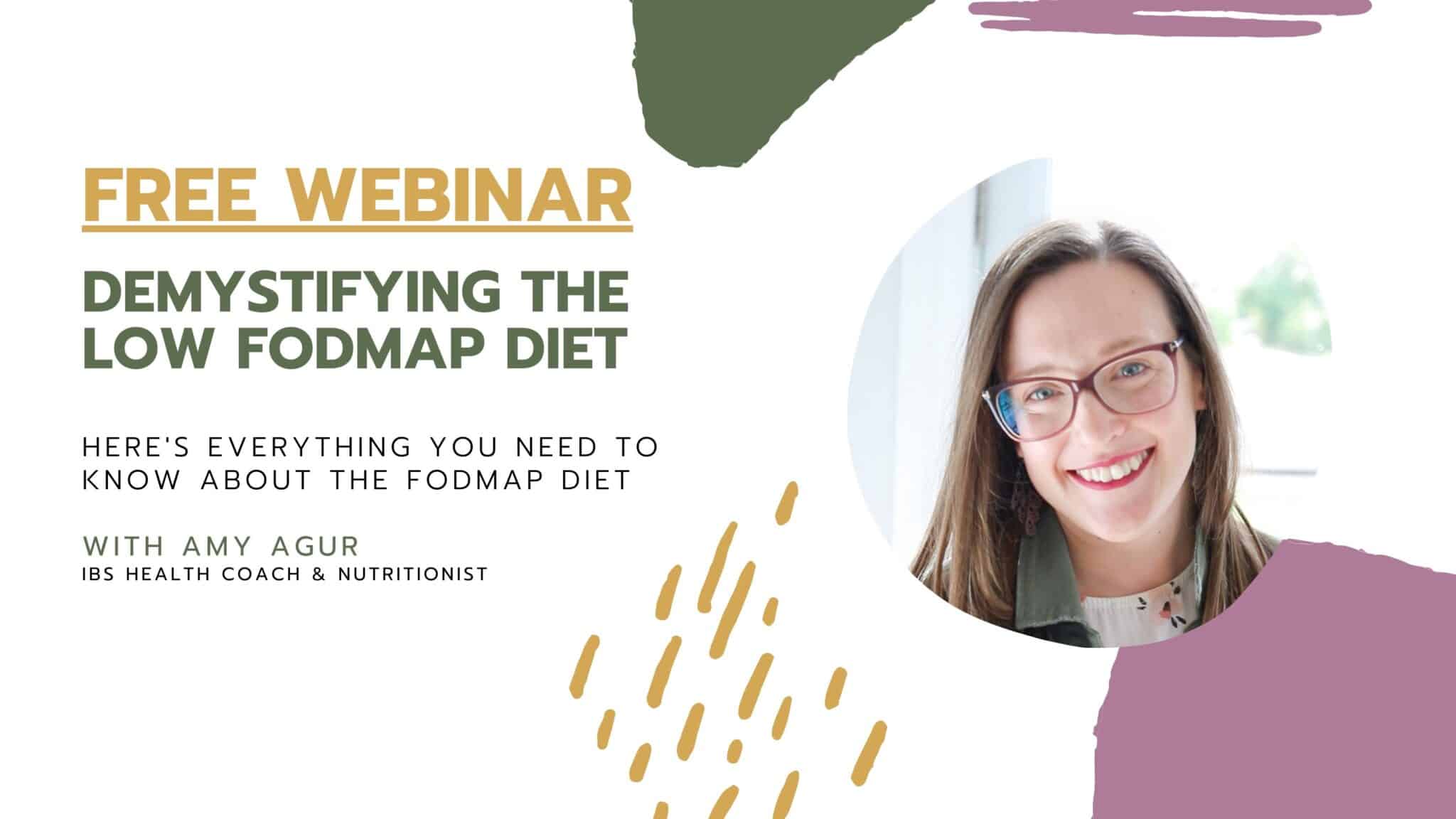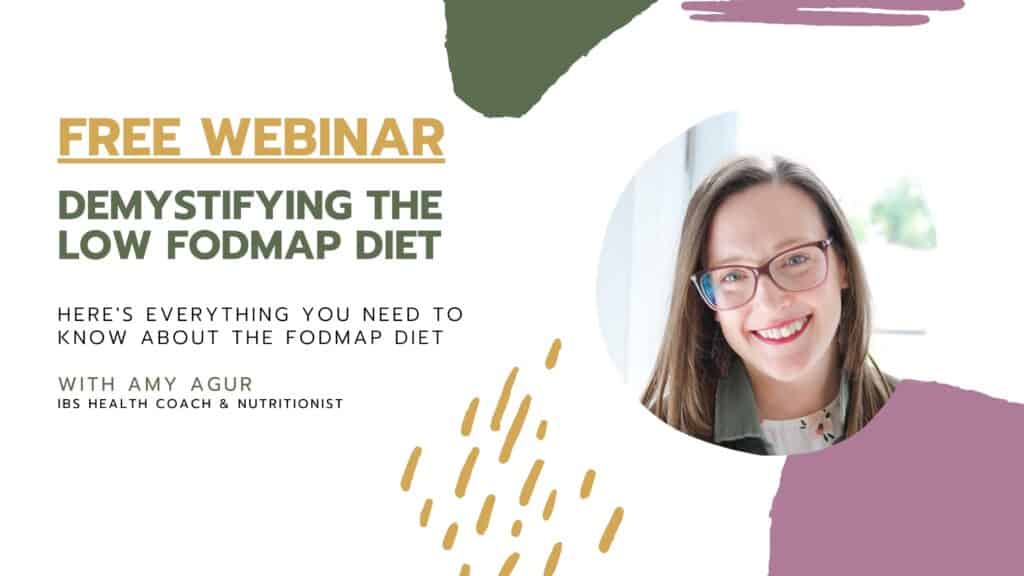 FODMAP math
Wondering how many FODMAPs are in this recipe? Check out the notes below to see how many servings of each FODMAP group are in one chicken breast.
Fructose = 0
Lactose = 1
Fructan = 0
GOS = 0
Polyol = 0
Print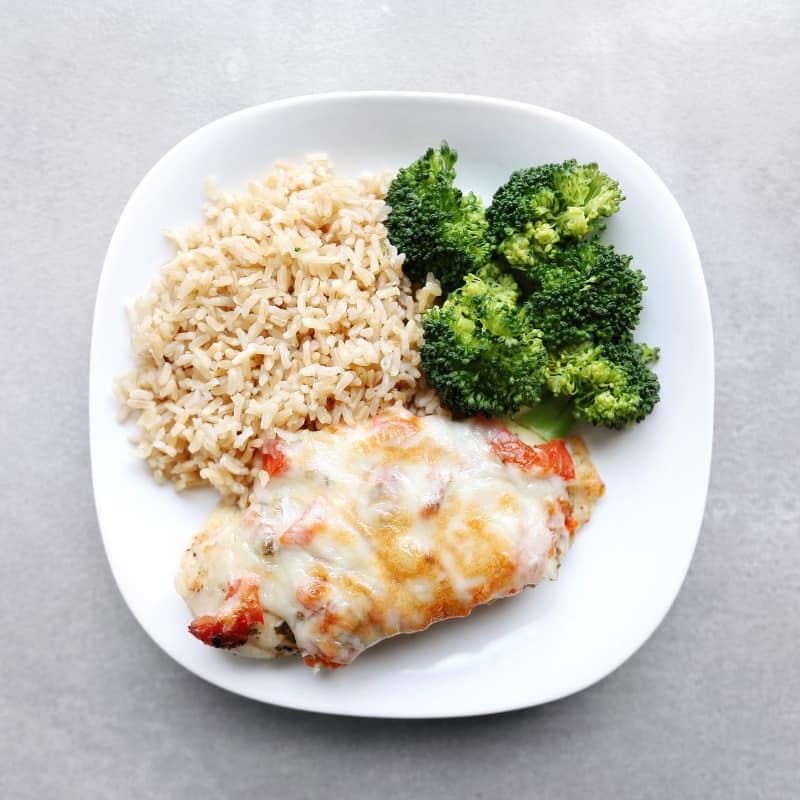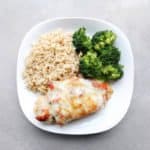 Low FODMAP Salsa Chicken Fresca
---
Description
Looking for a simple baked chicken recipe? Packed with fresh flavours and smothered in melted mozzarella, this low FODMAP salsa chicken fresca is in it to win it!
---
4

boneless, skinless chicken breasts

0.25 tsp

cumin

0.25 tsp

salt and pepper

0.5 cups

low FODMAP salsa

1.5 cups

mozzarella cheese, shredded
---
Instructions
Preheat your oven to 375 degrees.
Lay your chicken breasts flat in a large baking dish and sprinkle them evenly with the cumin, salt, and pepper. Then, spoon salsa over each chicken breast and top with shredded cheese. Bake on the middle rack until the chicken is cooked through (about 35-45 minutes). Serve warm.
Notes
Recommended low FODMAP serving – 1 chicken breast per sitting
Prep Time:

10 minutes

Cook Time:

40 minutes

Category:

Dinner

Cuisine:

American, Mexican
Keywords: baked chicken, Chicken, chicken casserole, healthy
You might also like one of these:
Low FODMAP Enchiladas Give your dinner routine a shake with these easy low FODMAP enchiladas! Stuffed with savoury seasoned beef and smothered in a homemade red sauce these enchiladas will be the talk of your table.
Low FODMAP Chicken Parmesan Looking for a classic dinner idea? Try this easy low FODMAP chicken parmesan. With a rich, hearty flavour, your pickiest eaters will come back for seconds!
Low FODMAP Hamburgers Bring on the summer with these easy low FODMAP hamburgers! Packed with savoury flavours, no one will guess they're low FODMAP.
If you like this post, don't forget to share it! Together we'll get the low FODMAP diet down to a science!