Looking for a family-friendly dinner recipe? Check out these low FODMAP hamburgers. Seasoned with FODMAP friendly pesto and grated asiago cheese, these hamburgers will be the star of your summer.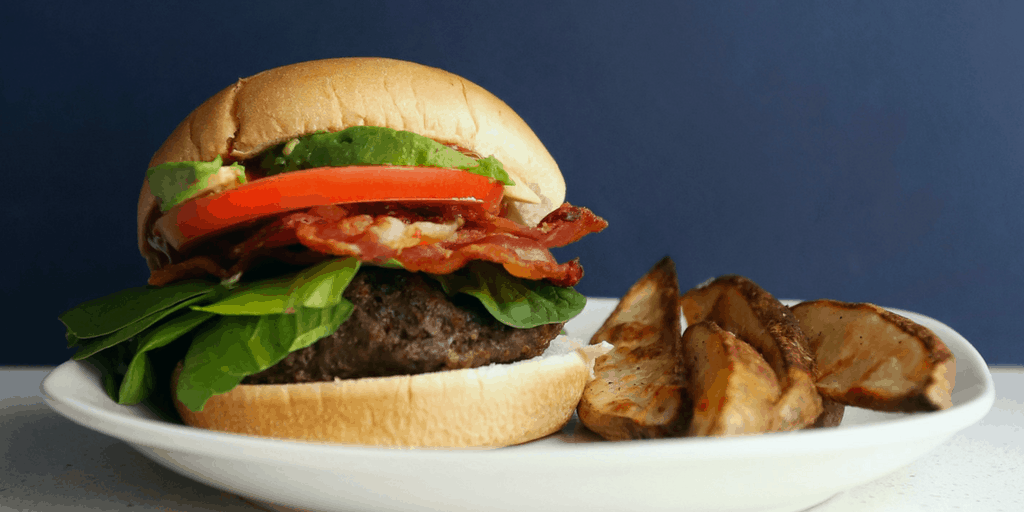 I love summer food. From ribs and steak to roasted vegetables and fresh berries, summer is full of flavour.
One of my favourite summer recipes is my husband's homemade hamburgers. They were a summer tradition at our house until the Low FODMAP Diet put a kink in our BBQ plans. Don't worry, though. With a little Franken-FODMAPing, they've made their way back on the menu.
Made with a few spoonfuls of FODMAP friendly pesto, gluten-free breadcrumbs, and a handful of grated asiago cheese, you'll keep this recipe long after you've finished the elimination phase.
Think these low FODMAP hamburgers sound great, but you don't have time to try them now? Don't worry. You can PIN THIS POST for later. PIN THIS POST for later.
Keep It FODMAP Friendly
These low FODMAP hamburgers are so good you won't need to mention they're low FODMAP. Check out the notes below for tips on keeping this recipe FODMAP friendly.
First up is Ground beef. Since beef is a protein, it doesn't have any FODMAPs. This means you can eat as much beef as you want without adding to your FODMAP load.
Next up, breadcrumbs. If you're in the elimination phase of the diet, you'll need to use gluten-free breadcrumbs. But, heads up, not all gluten-free products are FODMAP friendly. Make sure you check the list of ingredients for sneaky FODMAPs like inulin (chicory root), amaranth flour, honey or agave syrup, and other high FODMAP ingredients.
For my Canadian peeps, PC gluten-free breadcrumbs are low FODMAP. If you can't find low FODMAP breadcrumbs at your local store, you can make your own. Just toast a few pieces of low FODMAP bread and run them through your food processor or coffee grinder. Make sure to let them cool off in the fridge for at least 10 minutes before you grind them up to prevent mushy breadcrumbs.
This recipe gets it's deep, savoury flavour from fresh pesto. Finding a low FODMAP pesto can be a real challenge, so I normally make my own. This is my low FODMAP pesto recipe if you can't find your own. If you know of a low FODMAP pesto brand, let me know in the comments below so we can share the love!
Last but not least is asiago cheese. Hard cheeses like asiago and parmesan are low FODMAP in small servings because some of their lactose is broken down during the fermentation process.
I like using asiago cheese because it has a rich, bold flavour. If you don't have any handy, you can swap in freshly grated parmesan cheese. According to the Monash app, both asiago and parmesan cheese are safe in servings of 1/2 a cup (grated). This recipe uses about 1/4 cup, which works out to 0.6 tbsp per serving. This is well within the recommended range.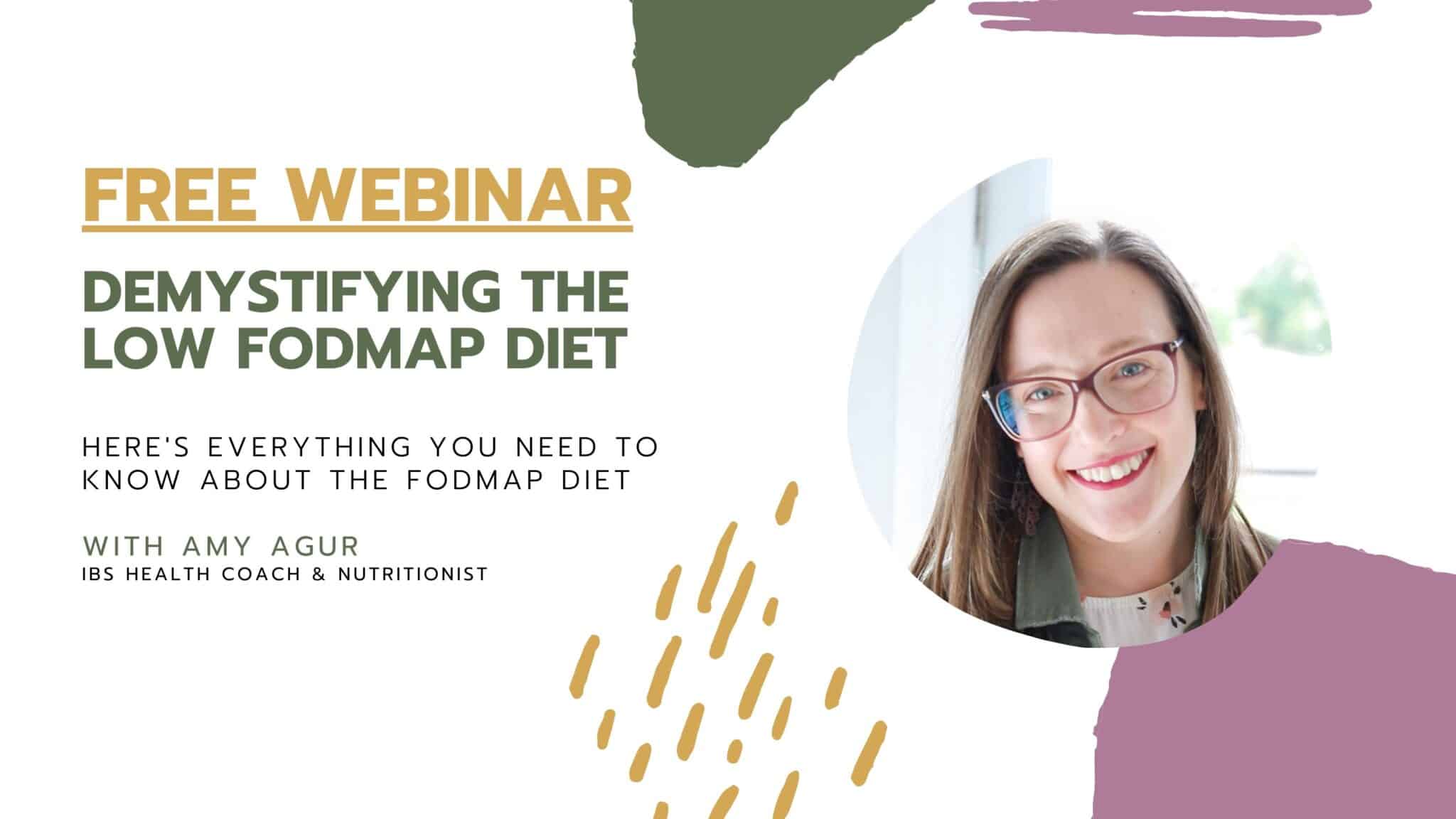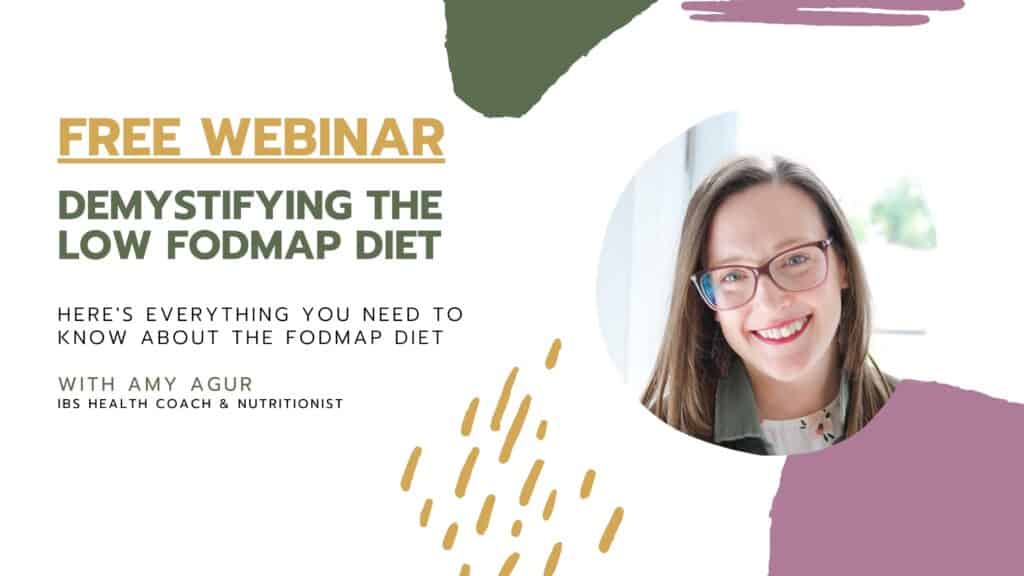 Whose Side Are You On?
Hamburgers are a summer staple at our house, so we've had a lot of opportunities to experiment with side dishes. Some of my favourite low FODMAP sidekicks are these sweet potato fries, potato wedges, or this fresh garden salad.
Want to try these low FODMAP hamburgers? Don't forget to PIN THIS POST for later!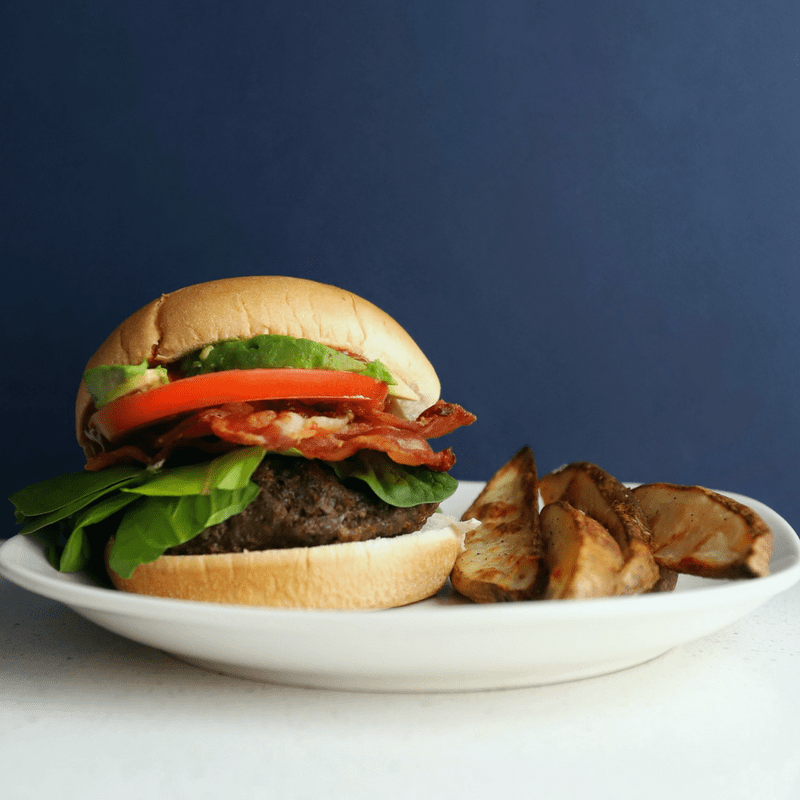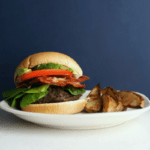 Low FODMAP Hamburgers
Are you ready for a FODMAP Friendly summer? Fire up your grill! These low FODMAP hamburgers will be a summer tradition in no time.
What You Need
1.5

lbs

lean ground beef

1/4

cup

low FODMAP breadcrumbs

3

tbsp

low FODMAP pesto

1

tsp

sea salt

1

tsp

freshly ground black pepper

2

tsp

dijon mustard

1

lg

egg

1

handful

asiago cheese

(freshly grated)

olive oil for grill

6

low FODMAP buns
What You Do
Add all ingredients to a large bowl. Mix all ingredients together with your hands (Don't forget to take your rings off!). Once all of the ingredients have been thoroughly combined, roll the ground beef into 6 balls and then shape them into hamburgers and place them on a plate. Cover them with plastic wrap and refrigerate them for an hour (until the patties have firmed up).

Preheat your BBQ to 425 degrees. Lightly oil your grill and add your patties. Cook for 4-6 minutes or until the patties easily lift off the grill, then flip each burger and cook on the other side for 4-6 minutes (until the center is no longer pink).

If you're cooking them in the oven, cook your burgers for 20 minutes at 350, turning once. They're done when there isn't any pink left in the center.
You might also like one of these:
Low FODMAP Chicken Fingers Looking for a fun lunch idea? Crispy on the outside and tender on the inside, your whole family will love these easy quick and easy chicken fingers.
Low FODMAP Macaroni and Cheese Whether you're feeding the gang for the big game or looking for some leftovers you can steal for lunch, this easy macaroni and cheese will hit the spot!
Low FODMAP Turkey Meatballs Looking for a low FODMAP dinner idea that tastes like magic? These easy turkey meatballs will be a family favourite in no time!
If you like this post, don't forget to share it! Together we'll get the low FODMAP diet down to a science!