Looking for something to shake up your dinner plans? Try these low FODMAP enchiladas. Filled with seasoned meat and smothered in a savory red sauce, these enchiladas will be the talk of your dinner table.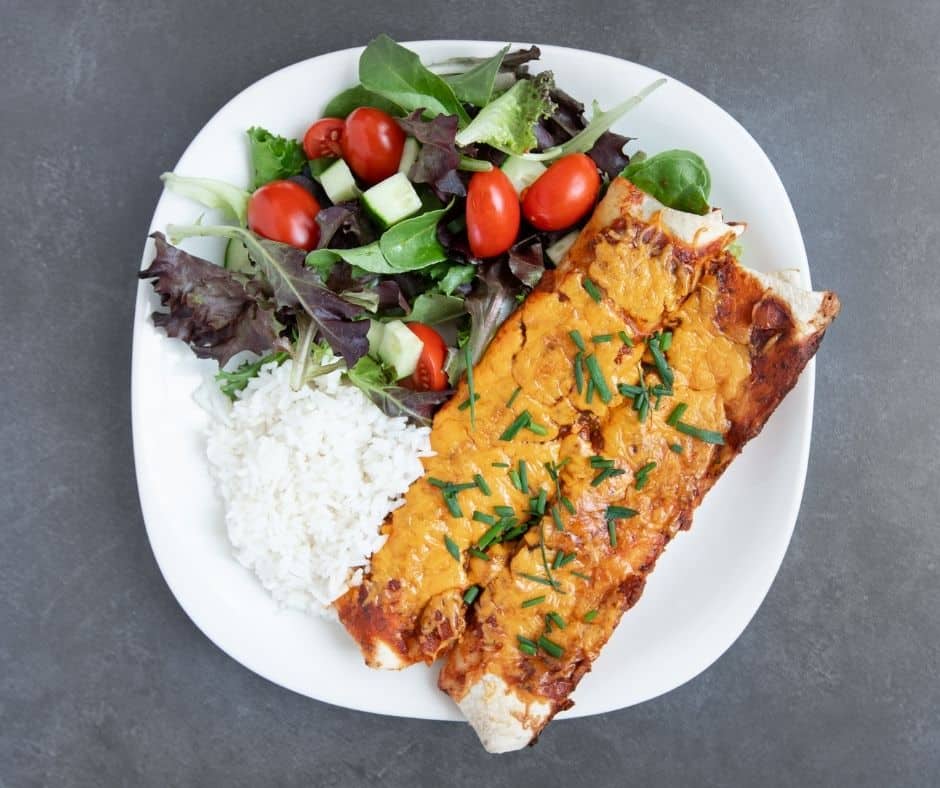 Heads up, this post uses affiliate links. If you make a purchase using one of the links I've provided, I'll receive a small sum of money. You can read more about my affiliations here.
---
Since I posted my low FODMAP taco seasoning, my husband has become a little obsessed. So much so, we've had to put a temporary moratorium on tacos in our house. While this was a welcome break for my taste buds, it left an opening in our meal rotation.
I did some experimenting and these low FODMAP enchiladas are the perfect replacement. Easy to make and jam-packed with flavour, these enchiladas will be a new family favourite in no time.
Think these low FODMAP enchiladas sound great, but you don't have time to try them now? Don't worry. You can PIN THIS POST for later.
Keep It FODMAP Friendly
These low FODMAP enchiladas will be a regular at your dinner table. Check out the notes below for tips on keeping this recipe FODMAP friendly.
First, this recipe uses tomato paste and low fodmap salsa. Since certain tomatoes can be high in fructans, you need to make sure you use the right kind.
According to the Monash app, tomato paste is safe in servings of 2 tbsp. Our recipe uses two 6 oz cans of tomato paste, which works out to two tbsp per serving. This is within the recommended serving size.
You'll also need a low FODMAP salsa. You can either use my low FODMAP salsa recipe or buy a low FODMAP salsa from a company like Fody Food Co.
My recipe normally uses Roma tomatoes. But, since we're also using tomato paste, I recommend swapping them for common tomatoes. Common tomatoes don't have any FODMAPs, so they won't add to your FODMAP load.
As a side note, even though our tomato ingredients are low FODMAP, they will be acidic. If you suffer from issues like GERD, Dyspepsia, or general acid reflux, this recipe may not be right for you.
Next up is your wrap. If you're in the elimination phase, you can either use a gluten-free tortilla or a corn tortilla. Remember, unless you have celiac disease, you're avoiding the FODMAP fructan, not the gluten itself.
Last but not least is cheese. Hard cheeses like cheddar are low FODMAP in small portions because the lactose is broken down by bacteria during the fermentation process.
According to Monash University, 3/8 of a cup of shredded cheddar is low FODMAP. This recipe uses 1 tbsp of cheddar in each enchilada, as well as 1 cup of cheese on top. This works out to roughly 2.5 tbsp of cheddar cheese per enchilada (about 1/4 cup). This is within the recommended range.
Whose Side Are You On?
If you have leftover salsa, toss it in with some rice for a deliciously seasoned side. You can also pair these savoury enchiladas with a fresh garden salad to add a pop of colour to your meal.
Want to try these low FODMAP enchiladas? Don't forget to PIN THIS RECIPE for later.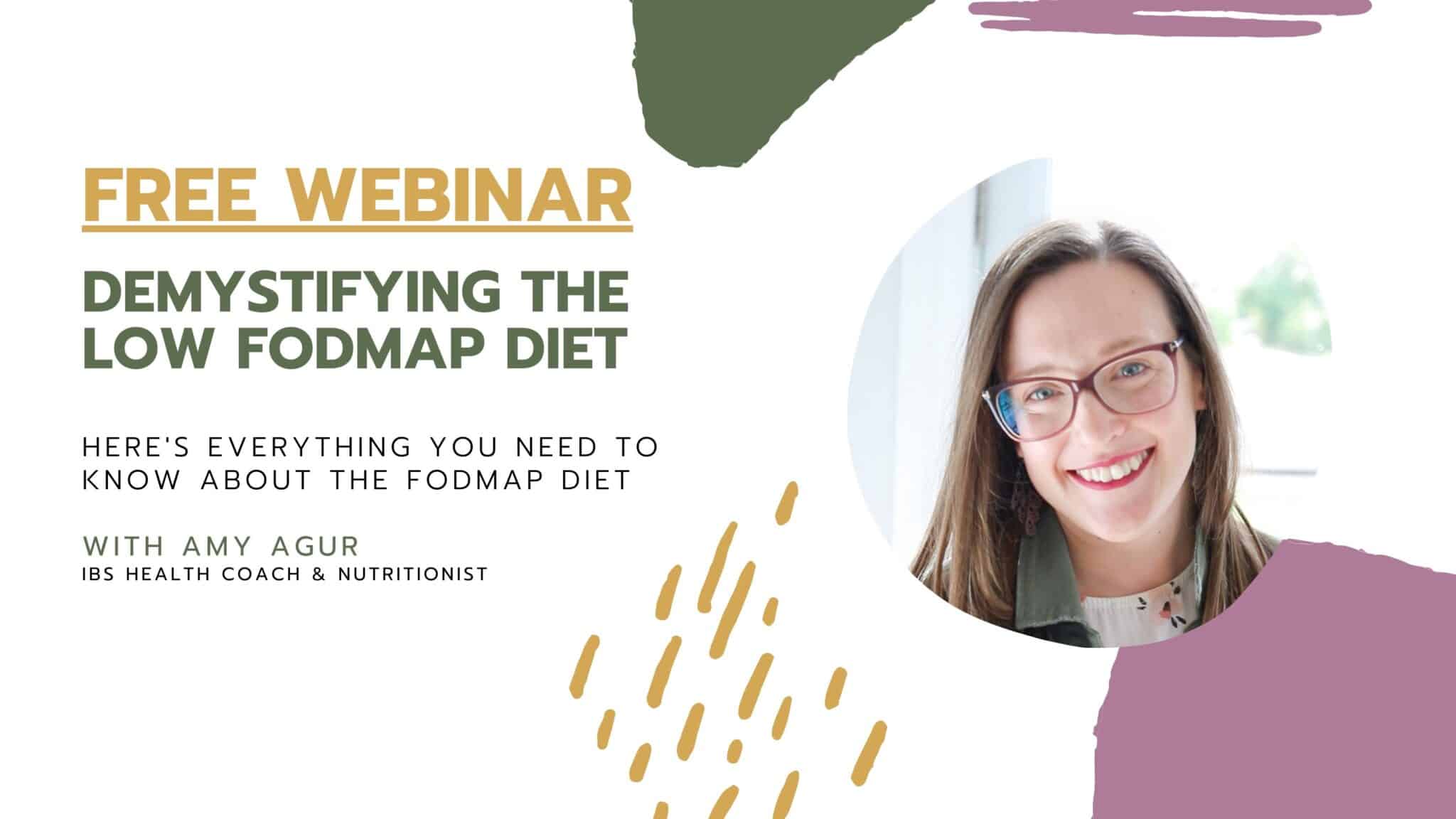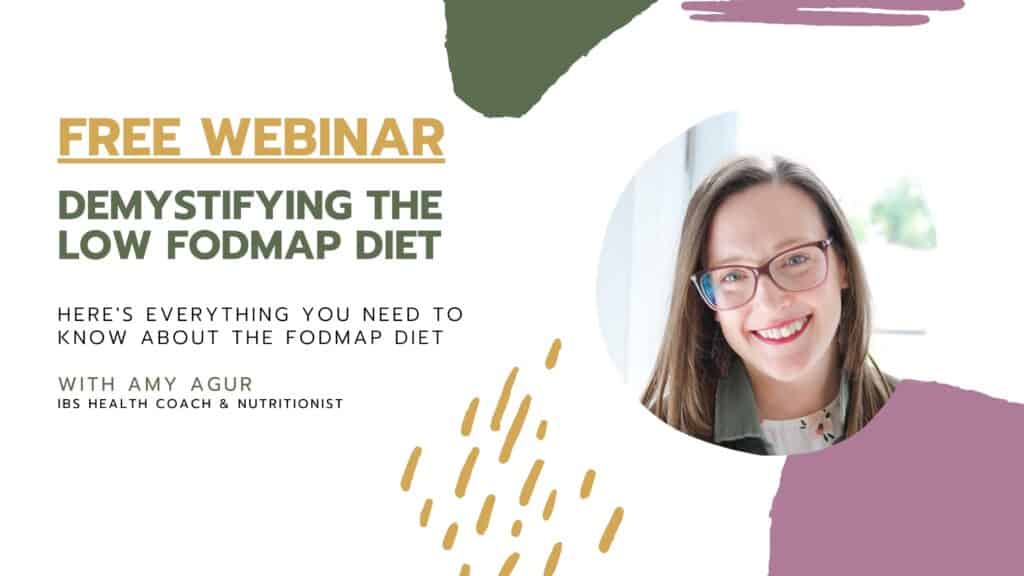 FODMAP math
You are what you eat! Check out the notes below to see how many servings of each FODMAP group are in 2 enchiladas.
Fructose = 0.7
Lactose = 0
Fructan = 0
GOS = 0
Polyol = 0
Print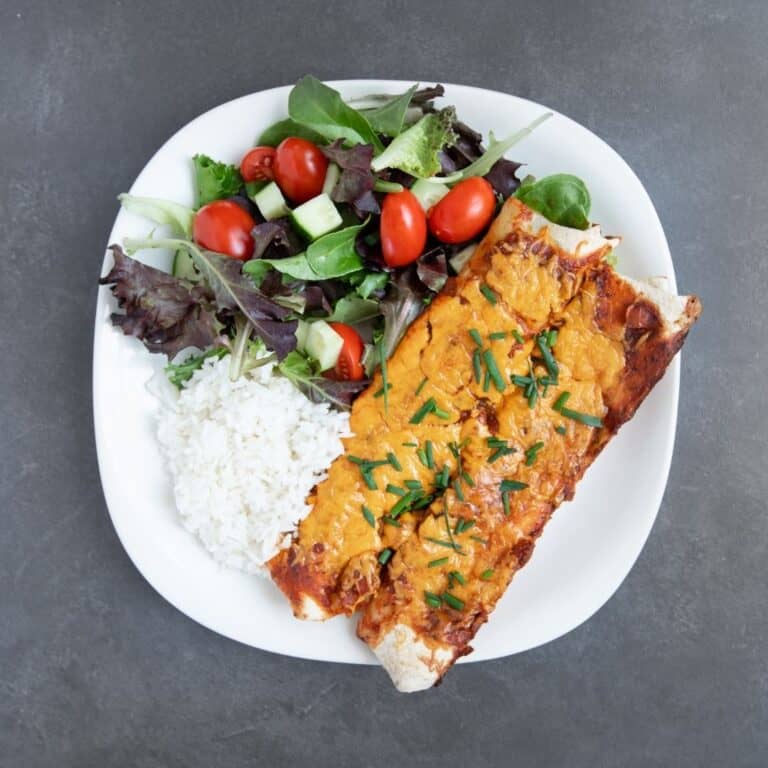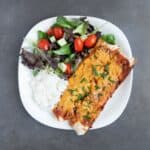 Low FODMAP Enchiladas
---
Description
Shake up your dinner routine with these low FODMAP enchiladas! Packed with flavour, these enchiladas are an easy way to spice things up at the dinner table. 
---
Red Enchilada Sauce
1 tbsp

chilli powder

2 tsp

dried parsley

1 tsp

dried oregano

1 tsp

dried basil

1/2 tsp

ground cumin

1/4 tsp

black pepper

1/4 tsp

salt

1/2 cup

low FODMAP salsa

2

can tomato paste (

6 oz

each)

3 cups

of water
Enchiladas
1 tbsp

garlic-infused olive oil

1

lb ground beef

1/2 tsp

salt

1/4 tsp

ground cumin

1/4 tsp

dried oregano

1/8 tsp

cayenne pepper

10

low FODMAP tortillas

1.5 cups

cheddar cheese (shredded)

1 tbsp

green onions (green parts only, chopped)
---
Instructions
Red Enchilada Sauce
Heat your garlic-infused oil in a saucepan over medium heat, then add your spices (chilli powder through salt). Give them a swirl to turn the oil into a paste, then quickly add your low FODMAP salsa and tomato paste. Stir the ingredients together, then add your water. Simmer, uncovered, for 15-20 minutes.
Enchiladas
Preheat oven to 375 degrees. 
Heat oil in a frying pan over medium heat. Add ground beef and spices (salt through cayenne pepper) and cook until browned. 
Place a few spoonfuls of enchilada sauce in the bottom of the 13 x 9″ baking dish. Spread the sauce lightly over the bottom of the pan to prevent the enchiladas from sticking. 
Place a spoonful of enchilada sauce down the center of a tortilla, followed by a spoonful of ground beef, and 1 tbsp of shredded cheddar cheese. Wrap up the enchilada like a taco and place it in the baking dish, edges down. Repeat for each tortilla. 
Spread remaining enchilada sauce over the enchiladas and top with cheese. Bake for 20-25 minutes (until cheese begins to bubble). Top with optional green onions. Serve warm. 
Notes
To save time, you can make your enchilada sauce the night before. 
Prep Time:

30 minutes

Cook Time:

25 minutes

Category:

Dinner

Cuisine:

Mexican
Keywords: low FODMAP enchiladas, gluten-free enchiladas, beef enchiladas
You might also like one of these:
Low FODMAP Stuffed Peppers Looking for a stress-free FODMAP friendly dinner? These low FODMAP stuffed peppers will add a pop of colour and flavour your taste buds and your tummy will love!
Low FODMAP Baked Ziti Curb your comfort food cravings with this delicious baked ziti! Packed with rich, savoury flavour it will be a family favourite in no time!
Low FODMAP Buffalo Chicken Wings Whether you're gearing up for game day or settling in for a cozy backyard BBQ, these easy buffalo chicken wings will be the talk of your table.
SaveSave
If you like this post, don't forget to share it! Together we'll get the low FODMAP diet down to a science!
SaveSave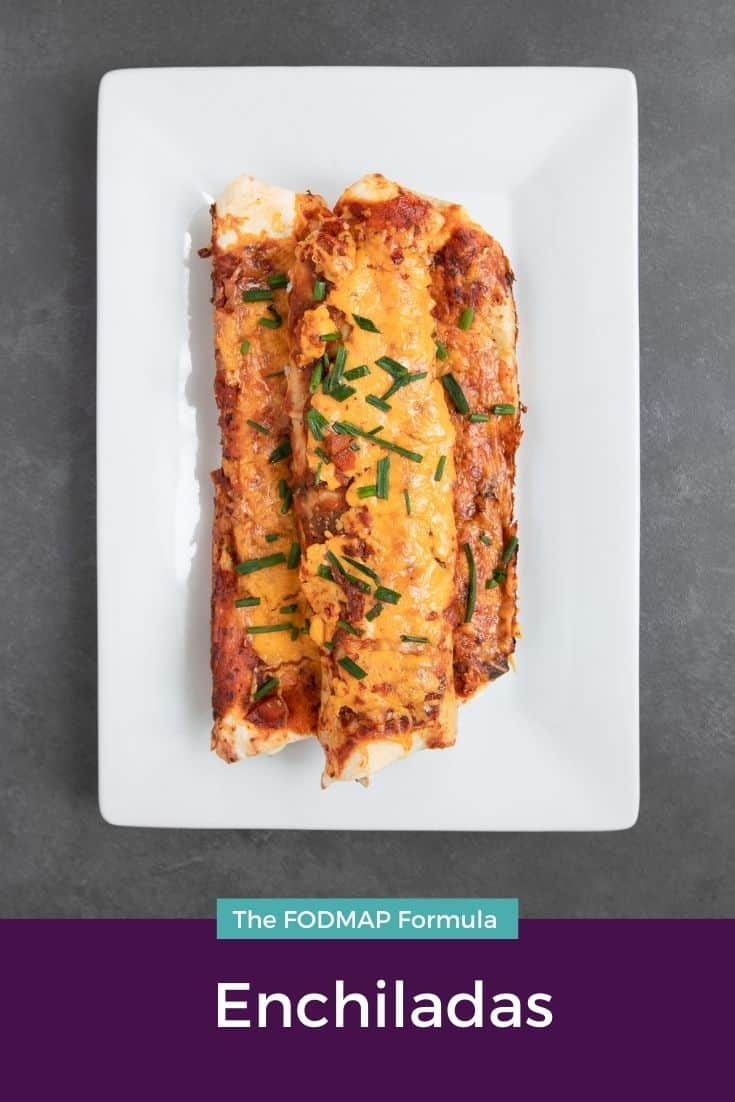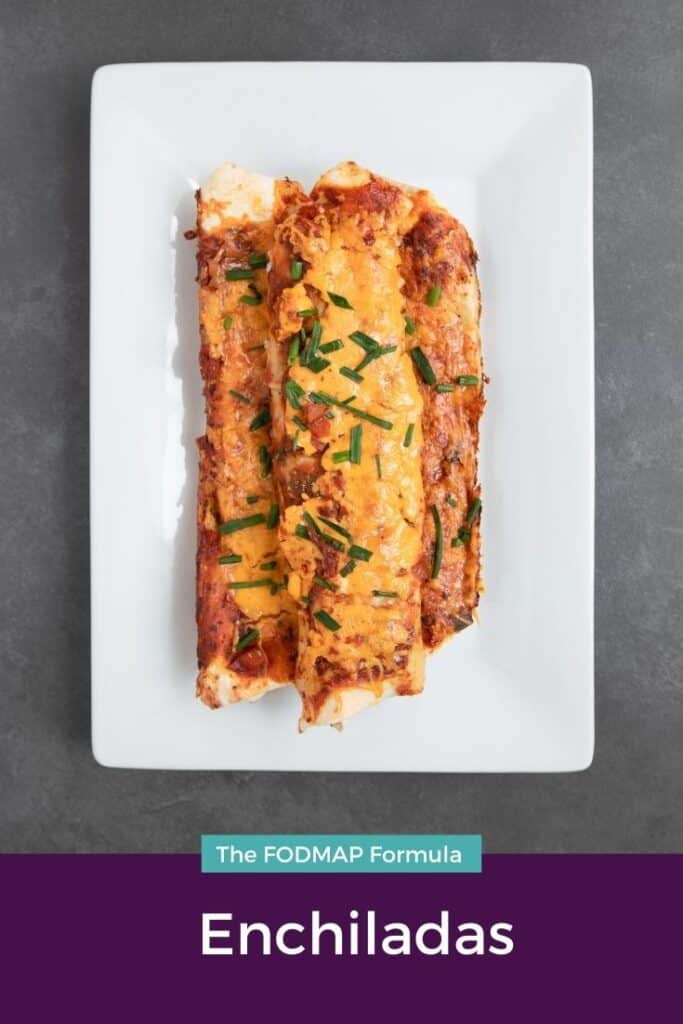 SaveSave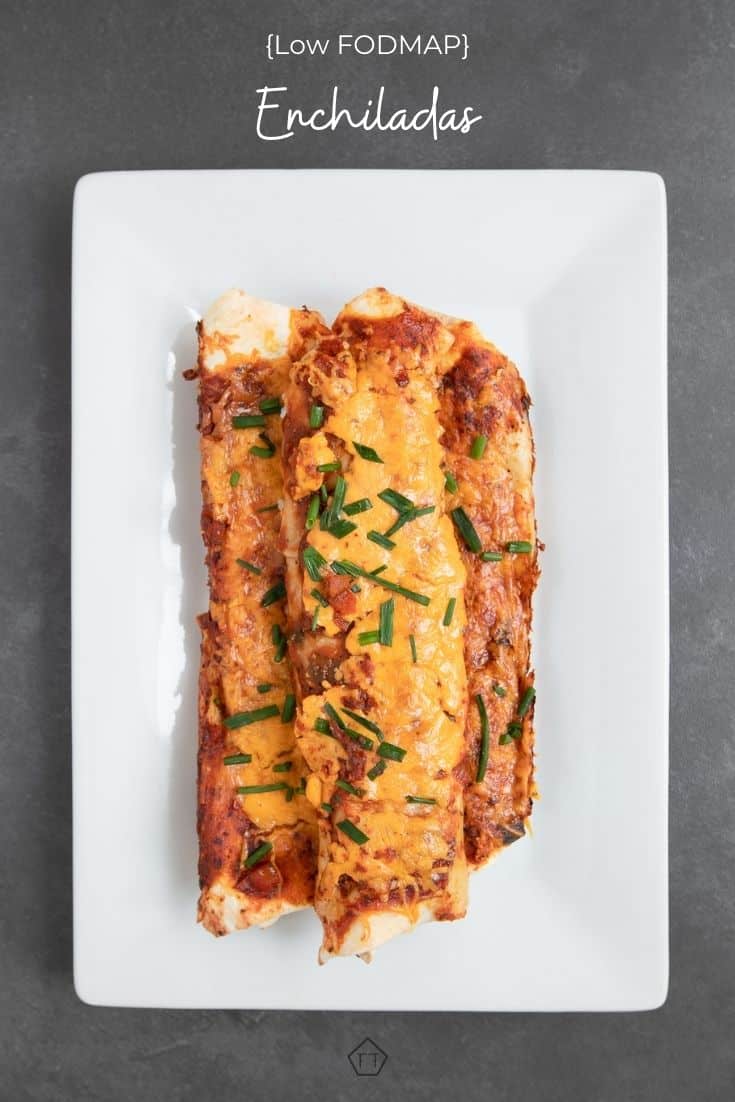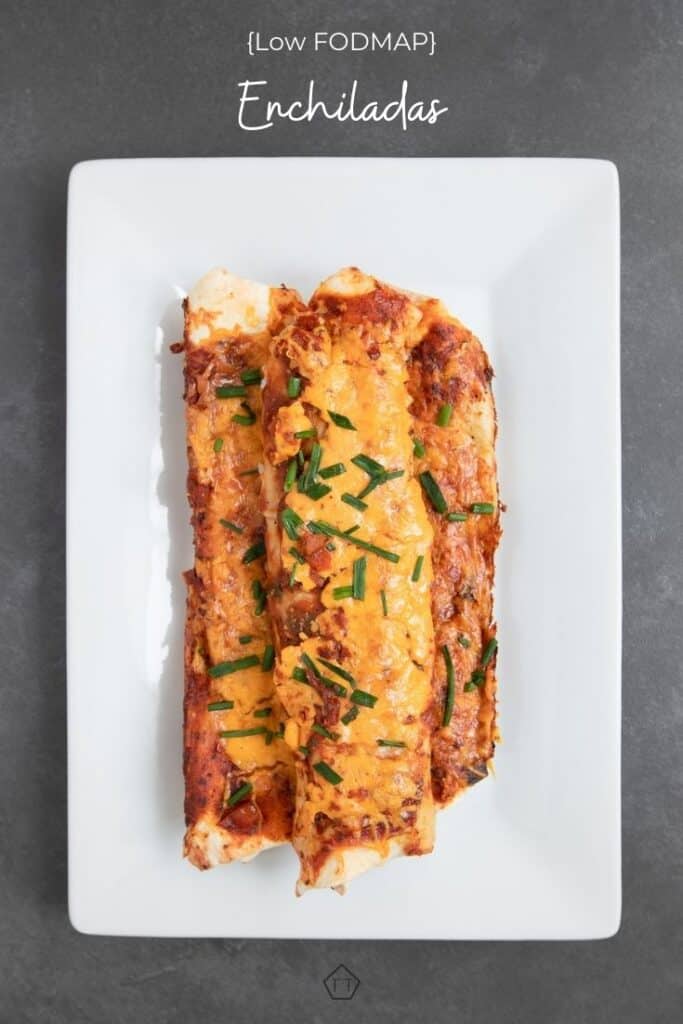 SaveSave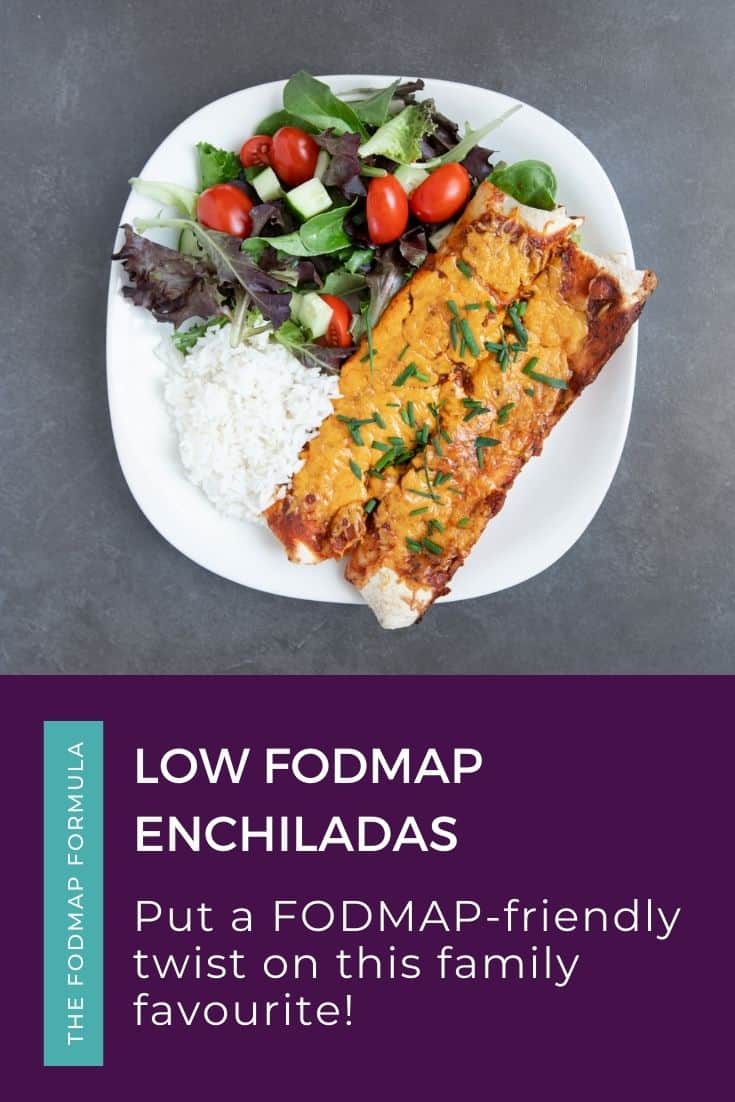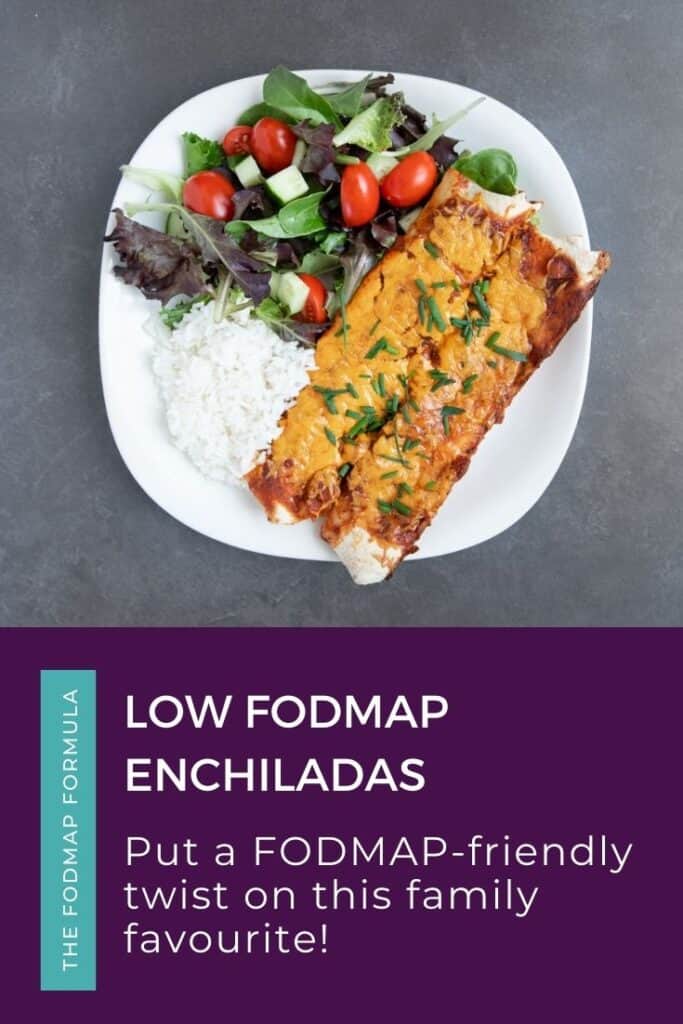 SaveSave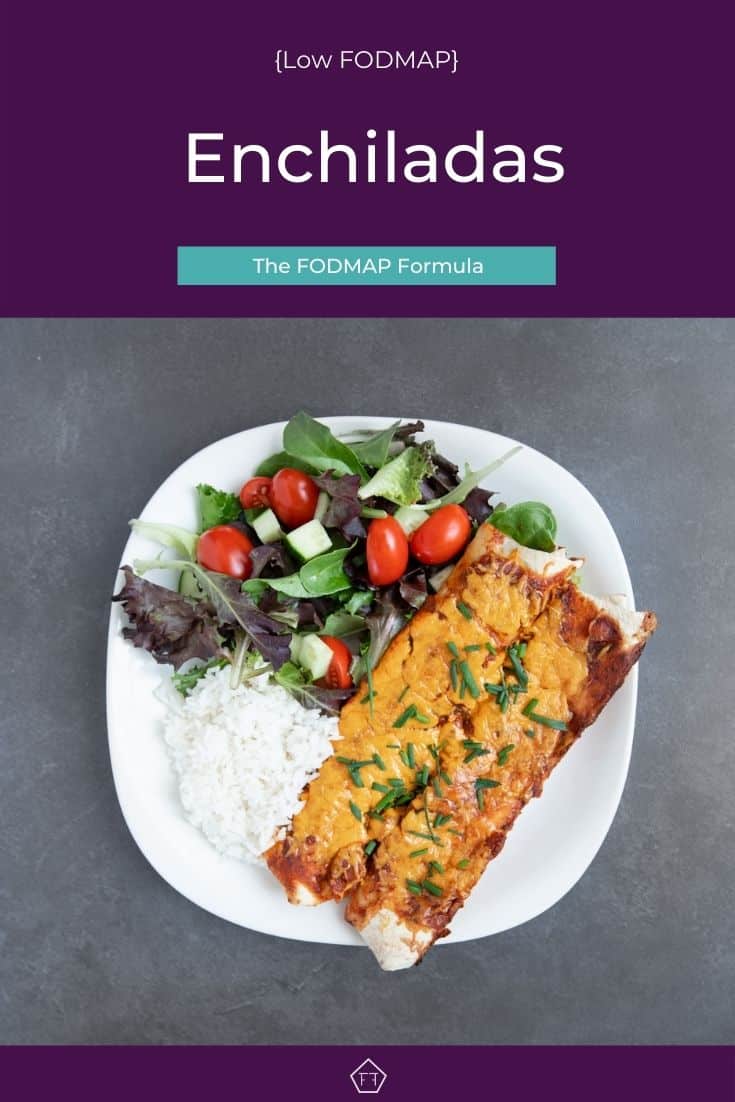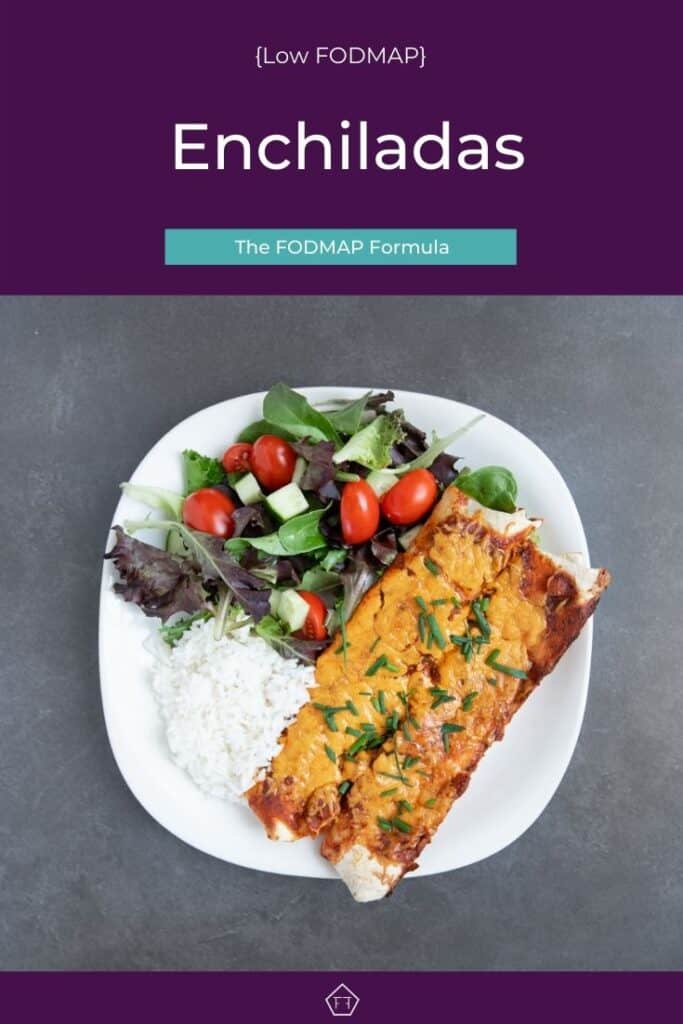 SaveSave
SaveSave
SaveSave
SaveSaveSaveSaveSaveSave