When you're getting started on the Low FODMAP Diet, it can be frustrating trying new recipes every day. That's why it's a great idea to build a library of awesome meals you can pull from regularly. This low FODMAP baked ziti is a great basic pasta recipe. Rich and savory, it will have a standing invitation at your dinner table.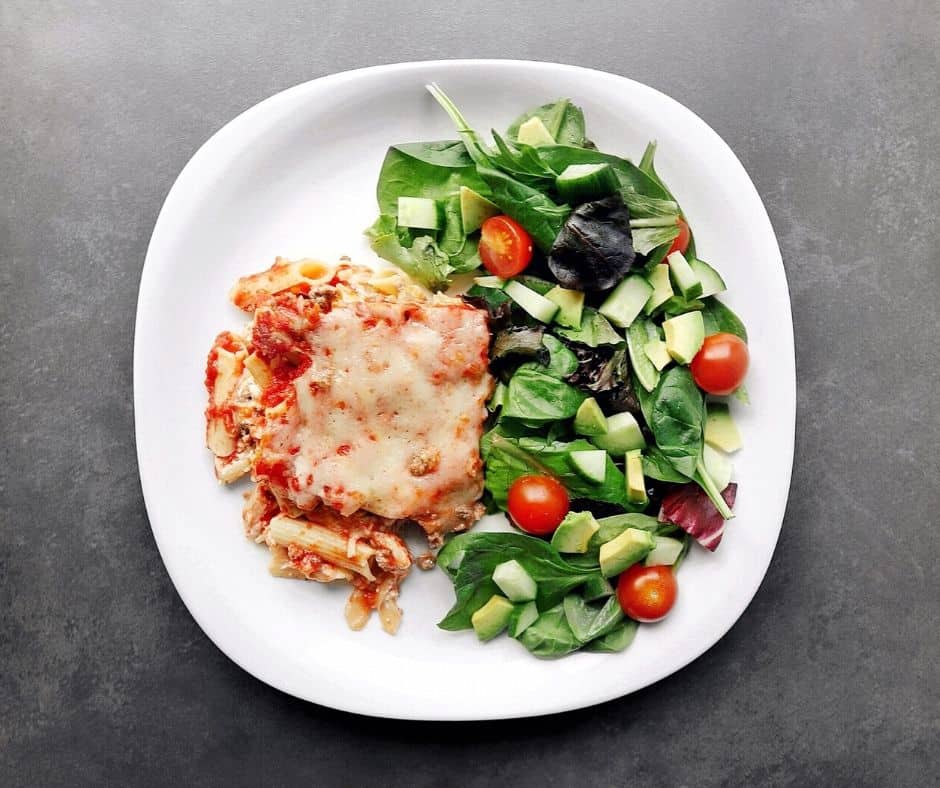 Heads up, this post uses affiliate links. If you make a purchase using one of the links I've provided, I'll receive a small sum of money. You can read more about my affiliations here.
---
This was one of the first recipes I Franken-FODMAPed and it's still one of my favourites. I'm in love with the deep, savoury flavour and who can say no to pasta and cheese? If you're also a fan of comfort food, you're going to want to give this a try for sure.
Think this low FODMAP baked ziti sounds great, but you don't have time to try it now? You can PIN THIS POST for later.
Keep It FODMAP Friendly
This hearty low FODMAP baked ziti will warm up your insides in no time. Check out the notes below for tips on keeping this recipe FODMAP friendly.
First, if you're in the elimination phase of the diet, you need use gluten-free pasta. According to Monash University, gluten-free pasta is safe in servings of 1 cup. You need to watch your pasta portion size with this dish, as servings of 1.5 cups or more are high in fructans.
Remember, unless you have celiac disease, you're avoiding the FODMAP fructan in wheat, not the gluten itself.
This recipe also uses sour cream. Sour cream is high in lactose, so you'll need to find a lactose-free product. For my Canadian peeps, PC and Gay Lea both have lactose-free lines.
We also use mozzarella and parmesan cheese. Hard cheeses like these are low in lactose because bacteria break it down during the fermentation process. This means hard cheeses are safe in small portions during the elimination phase.
According to the Monash app, both mozzarella and parmesan are safe in servings of 1/2 a cup per sitting. This recipe calls for 1/3 cup of grated parmesan. This works out to 0.8 tbsp per serving, which is well within the recommended serving size.
The recipe also uses 1 cup of mozzarella. This works out to 2.5 tbsp of mozzarella per serving. This is within the recommended serving size as well.
Our final ingredient is tomato puree. According to the Monash app, canned tomato puree is safe in servings of 1/2 a cup. This recipe uses 2.5 cups. This works out to 1/4 cup per serving, which is within the suggested range.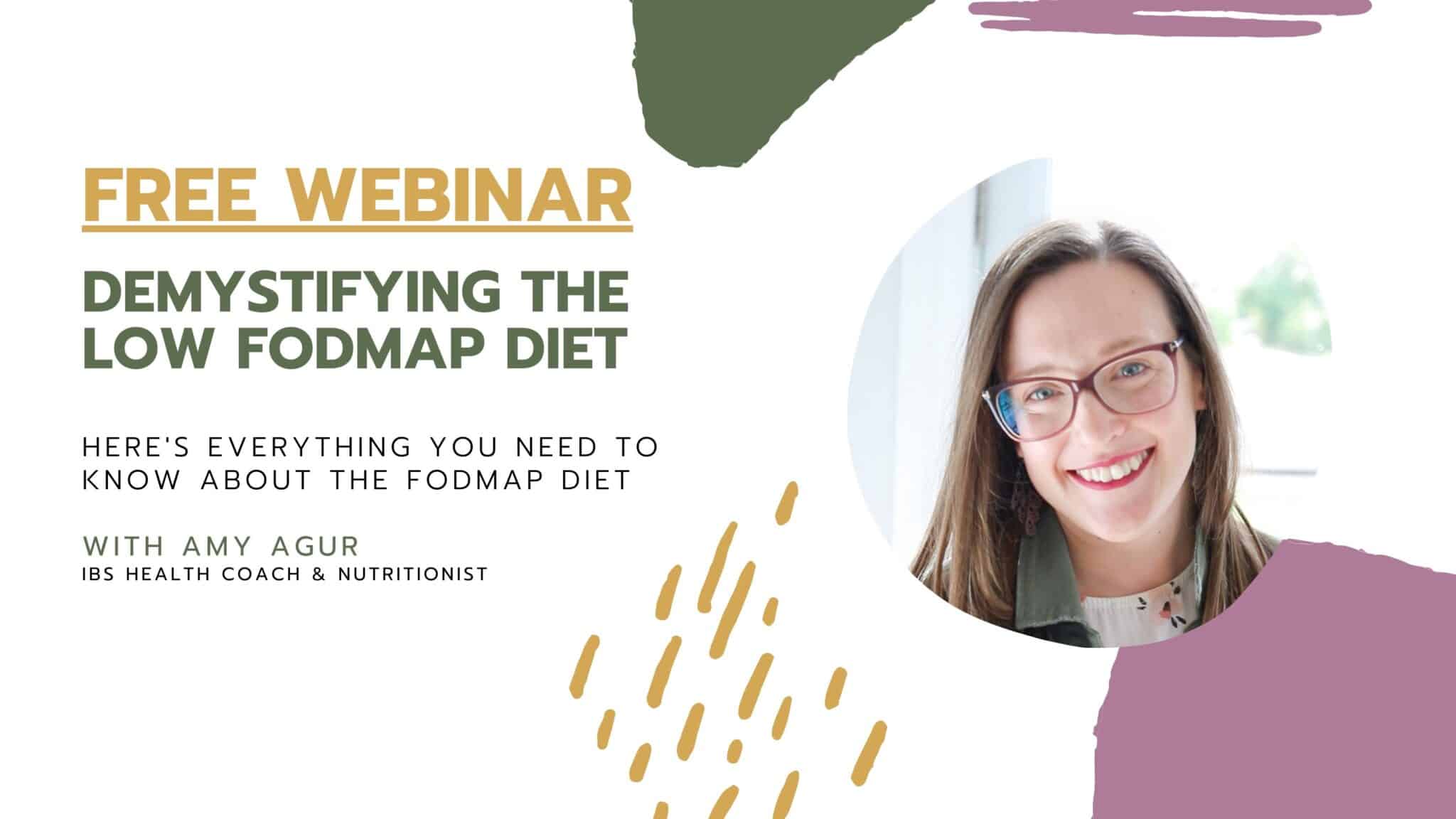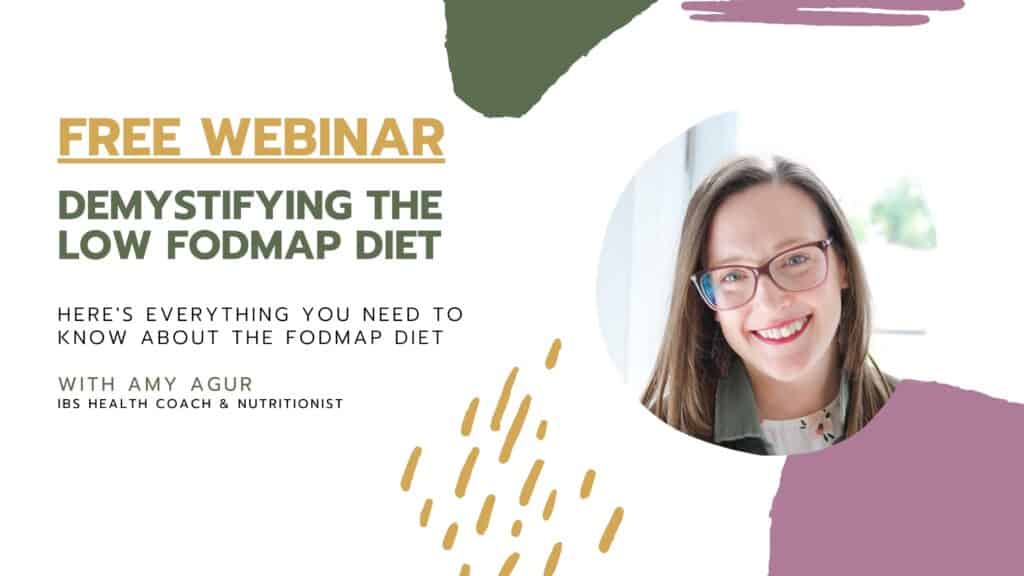 Whose Side Are You On?
Because this meal is pretty heavy, I normally choose a light veggie side. My husband likes his baked ziti with a basic garden salad. I prefer steamed green beans or oven-roasted peppers, bok choy, and zucchini for a little variety.
Make sure to watch your food volume when picking your sides. Because your main dish is limited to 1 cup of pasta, you may overcompensate with greenery. However, eating too much food in one sitting can also trigger symptoms. This dish is quite filling, so, odds are, you won't be left hungry.
Does this low FODMAP baked ziti sound like something you'd enjoy? Don't forget to PIN THIS RECIPE for later.
Print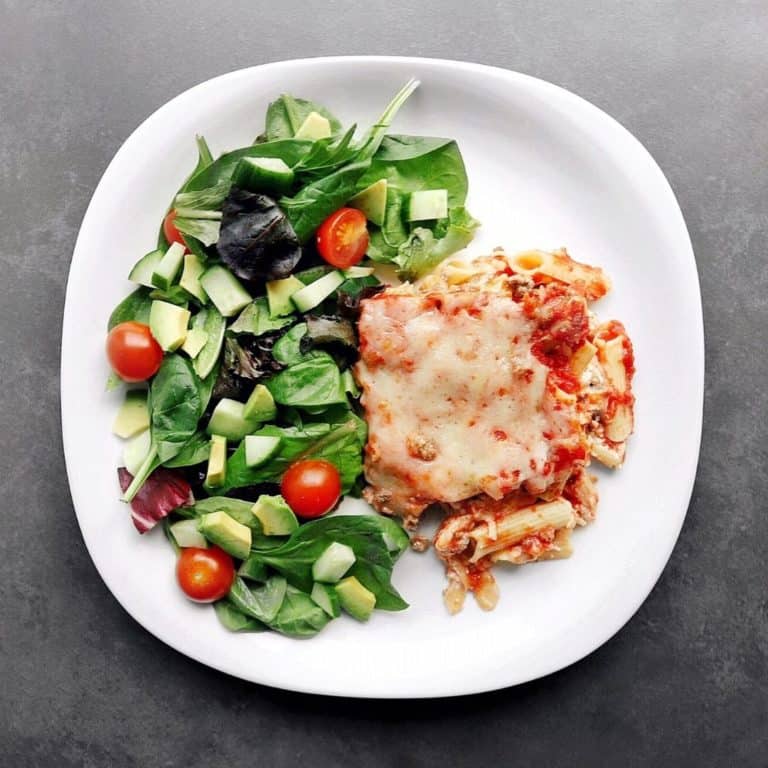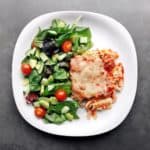 Low FODMAP Baked Ziti
---
Description
Simple and savory, this low FODMAP baked ziti will satisfy any comfort food craving. Ready in under an hour, this gluten-free/FODMAP friendly pasta dish will be a family favourite in no time. 
---
1

pkg gluten-free ziti 

1

lb lean ground beef

1 tsp

cayenne pepper

1 tsp

chilli powder
salt & pepper to taste

2.5 cups

tomato puree

1 cup

mozzarella, shredded

1 cup

lactose-free sour cream

1/3 cup

parmesan, grated (optional)
---
Instructions
Preheat oven to 350 degrees. Cook pasta as per instructions and drain. Set aside to cool.
Brown ground beef in garlic infused olive oil until cooked through. Add cayenne pepper, chili powder, and salt/pepper. Stir well and set aside.
Grease a 9 x 13″ baking dish and place ingredients as follows: 1/2 pasta, 1/2 meat, all sour cream, 1/2 mozzarella, 1/2 puree | Remaining pasta, meat, mozzarella, puree | Top with parmesan (optional).
Bake for 30 minutes (or until cheese has fully melted). Allow the dish to set for 5 minutes before serving.
Notes
Recommended low FODMAP serving – 1 cup per sitting
Prep Time:

15 minutes

Cook Time:

30 minutes

Category:

Main Course

Cuisine:

Italian
You might also like one of these:
Low FODMAP Mushroom Risotto With a rich, creamy texture and a deep, savoury flavour, this easy mushroom risotto will be the talk of your table!
Low FODMAP Spicy Pasta Sauce Shake up your dinner routine with this quick and easy spicy spaghetti sauce! This fun twist on a classic bolognese sauce will be a family favourite in no time!
Low FODMAP Spaghetti Squash Lasagna Looking for some comfort food? Unleash your inner foodie with this rich and savoury low FODMAP spaghetti squash lasagna.
If you like this post, don't forget to share it! Together we'll get the low FODMAP diet down to a science!