If you're new to the low FODMAP Diet, finding low FODMAP side dishes can feel overwhelming. Especially around the holidays. These low FODMAP braised turnips are a quick and easy side you can scale up or down. This means they're perfect for a quiet night at home or your next holiday bash. Best of all, they're so delicious, no one will guess they're low FODMAP.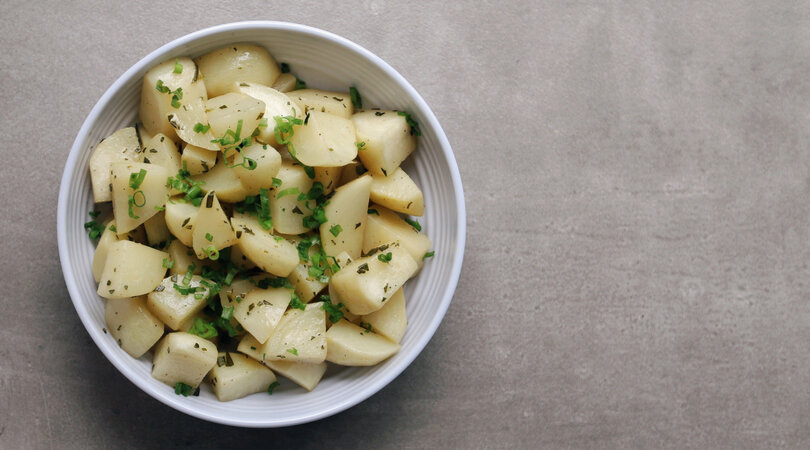 Heads up, this post uses affiliate links. If you make a purchase using one of the links I've provided, I'll receive a small sum of money. You can read more about my affiliations here.
---
Ok, no one tell my mom, but I've fallen in love with turnips. These little bobbles can be sautéed, grilled, blanched, roasted, or even eaten raw. For this recipe, we'll braise them to let them soak up some extra flavours and make them nice and soft.
Not sure how you feel about turnips? To give you a little perspective, they have a texture somewhere between a cooked carrot and a potato, but with a little bite (like a radish). To keep the flavour of this recipe nice and light, make sure you use the smallest turnips you can find. Larger turnips are old and bitter and will overpower your seasonings.
Think these low FODMAP braised turnips sound great, but you don't have time to try them now? Don't worry! You can PIN THIS POST for later!
Keep It FODMAP Friendly
These quick and easy low FODMAP braised turnips will make the holidays a breeze. Check out the notes below for tips on keeping this recipe FODMAP friendly.
First, the star of this recipe is baby turnips. According to Monash University, turnips are safe in servings of up to 1 cup per sitting (75 g). Servings of 1.5 cups or more are high in both fructose and galactooligosaccharides.
This recipe uses 1 lb of turnips. This works out to 56.8 grams per serving. This is within Monash's recommended range.
Next up, butter. Even though butter is a dairy product, according to Monash University, butter doesn't have any FODMAPs (because it's all fat). This means you can use whatever you have on hand.
We'll also be using chicken broth. For my Canadian Peeps Campbell's full sodium and low sodium chicken broths as well as GoBio's chicken broth are all low FODMAP. Remember to check the ingredients regularly. Companies don't always announce recipe changes to their customers, so what was safe before isn't necessarily safe now.
If you can't find a low FODMAP chicken broth at your local store, try Fody Food Co.'s low FODMAP chicken soup base.
Last but not least, green onions. According to Monash University, the green parts of a green onion don't have any detectable FODMAPs. That means you can add as many as you want without adding to your FODMAP load. So feel free to experiment with how many you want to use.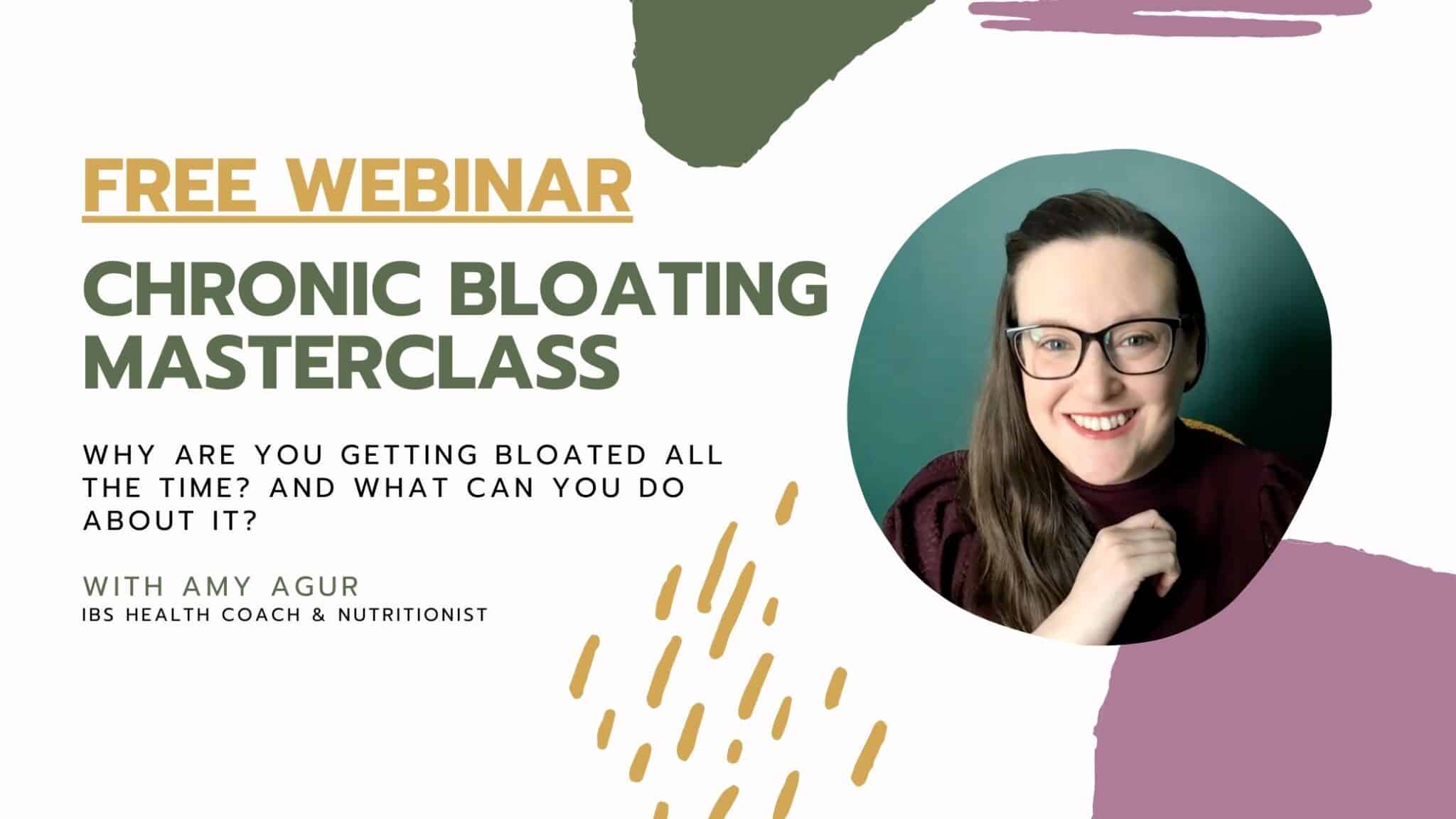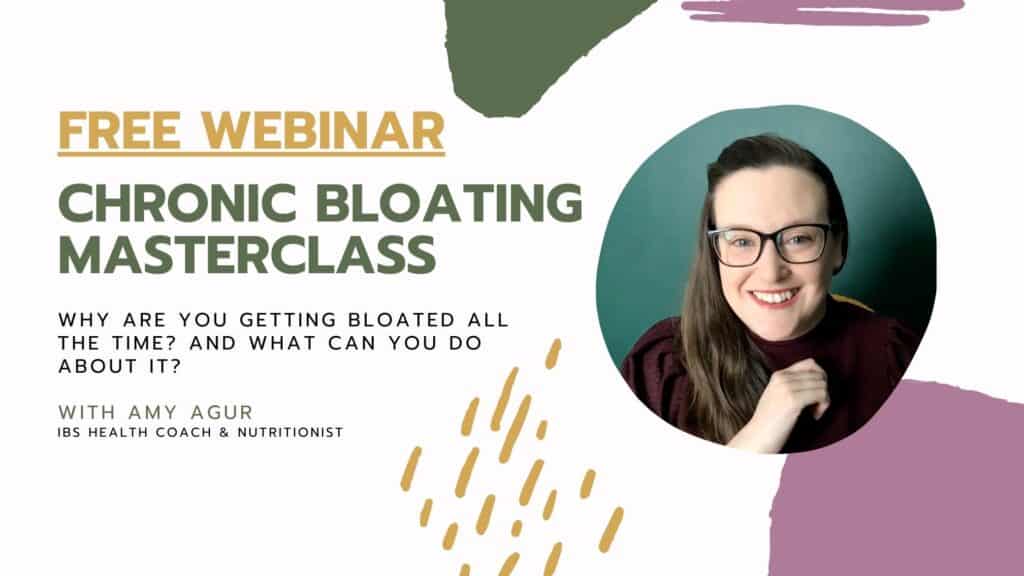 Pick Your Headliner
These low FODMAP braised turnips are great with roasted, savoury meats. Try them with braised or roasted beef, with this low FODMAP roasted chicken or turkey, or with these quick and easy low FODMAP seasoned chicken breasts.
Want to try these low FODMAP braised turnips? Don't forget to PIN THIS RECIPE for later!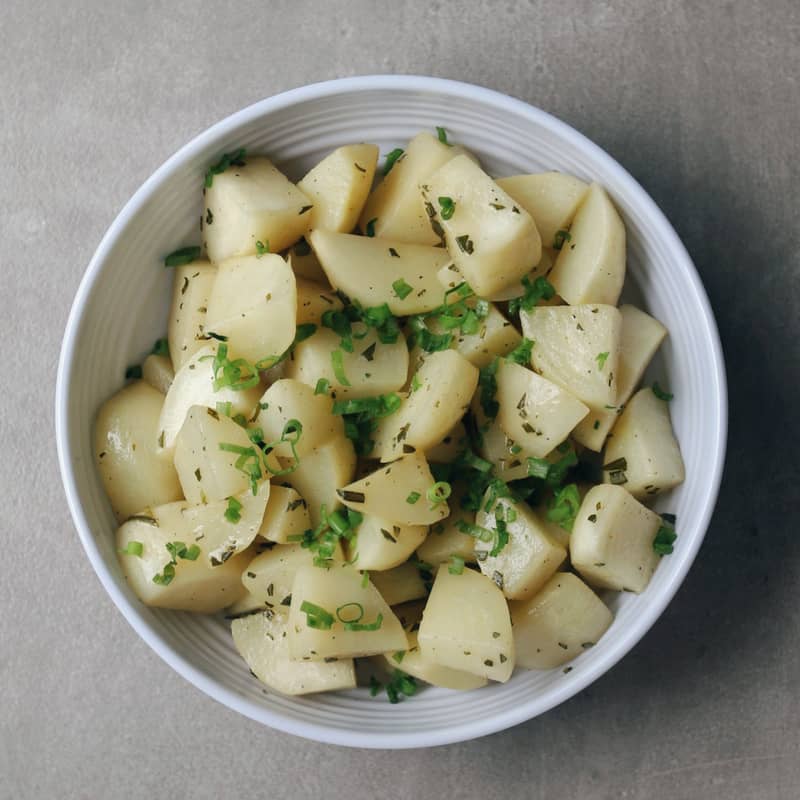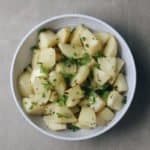 Low FODMAP Braised Turnips
Looking for a FODMAP friendly side dish? Easy to scale up or down, these low FODMAP braised turnips are the perfect side dish for your busy holiday bash.
What You Need
1

lbs

baby turnips

(peeled, quartered)

3

tbsp

butter

2

tsp

fresh thyme

(chopped)

salt and pepper to taste

3/4

cups

low FODMAP chicken broth

(low sodium)

green onions – green parts only

(for garnish, *optional)
What You Do
Melt the butter in a large frying pan over medium heat. Add the turnips, thyme, salt, and pepper. Then, add the chicken broth and cook, covered, until the turnips are almost tender (4 minutes).

Remove the cover and turn the heat up to high. Boil the chicken broth for 5 minutes (or until the broth has been reduced by half). Top with fresh chives.
You might also like one of these:
Low FODMAP Roasted Garlic Mashed Potatoes: Made with low FODMAP garlic-infused butter, this classic holiday side dish is back on the menu and better than ever.
Low FODMAP Green Beans: Lightly seasoned and sautéed in butter, these quick and easy green beans will be a new family favourite in no time.
Low FODMAP Chili-Lime Carrots: Looking for a twist on a classic side dish? With a hint of lime and a pop of heat, these chili lime carrots will be the talk of your table.
If you like this post, don't forget to share it! Together we'll get the low FODMAP diet down to a science!