Looking for a FODMAP friendly recipe to keep you warm this season? Try this low FODMAP short rib beef stew. Made with savoury low FODMAP beef stock and seasonal root vegetables, this hearty stew is the perfect way to end a chilly day!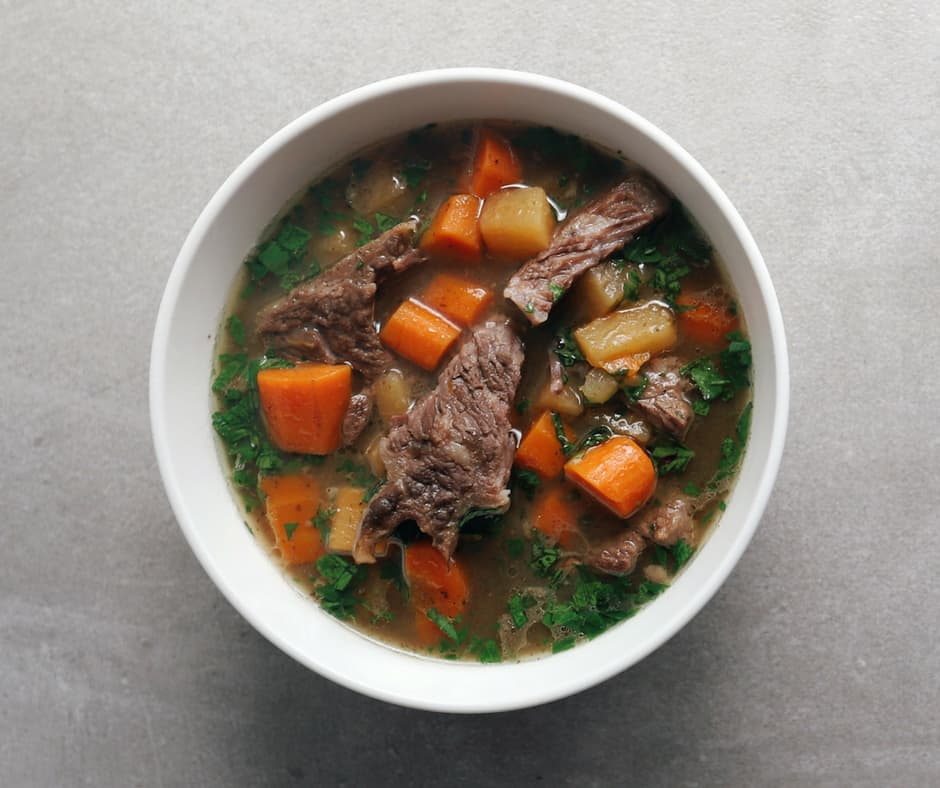 I LOVE this low FODMAP short rib beef stew! You might even say I'm a little obsessed. In fact, the first time I tried it, we were in the middle of a heat wave here in Ontario. I liked it so much I ate it piping hot twice a day for 4 days straight.
Even though I've made it multiple times this summer, this low FODMAP short rib beef stew is the perfect pair for a long Canadian winter. Made in the slow cooker, you can set it and forget it! Trust me, nothing beats plopping down to a rich beef stew after shoveling the driveway 17 times. So, kick off those long john's and tuck in, friend! You've earned it.
Keep It FODMAP Friendly
Trust me, this hearty low FODMAP short rib beef stew will warm up your insides in no time. Check out the notes below for tips on keeping this recipe low FODMAP.
Our First Ingredient is beef. Just so you know, since beef is a protein, it doesn't have any FODMAPs. This means you can eat as much meat as you want without contributing to your FODMAP load.
Next up is beef broth. I haven't found a low FODMAP beef broth at my local store, so I normally make my own. If you're also having trouble finding a FODMAP friendly beef broth, try this low FODMAP bone broth recipe from Fun Without FODMAPs.
We'll also be using rutabaga. According to the Monash app, rutabaga is safe in servings of 1 cup per sitting, while servings of 1.5 cups are high in the polyol sorbitol. Our low FODMAP short rib stew uses one small rutabaga which is roughly 2.5 cups diced. This works out to 1/3 cups per serving, which is well within the recommended range.
This recipe also calls for carrots. Monash University has determined carrots don't have any FODMAPs, so you can use as many of these as you'd like without adding to your FODMAP load.
Finally, as our last step, we'll make a paste out of flour and butter to thicken the broth. If you're in the elimination phase of the program, you'll need to use gluten-free flour. You may think you need to use a lactose-free butter as well, but Monash has determined that butter doesn't have any FODMAPs (because it's mostly fat). So you can use whatever you have on hand.
Whose Side Are You On?
This low FODMAP beef stew is filling on its own. But, if you need something extra to keep you full, try adding some old-fashioned biscuits, baked polenta, or these low FODMAP bacon and cheddar scuffins.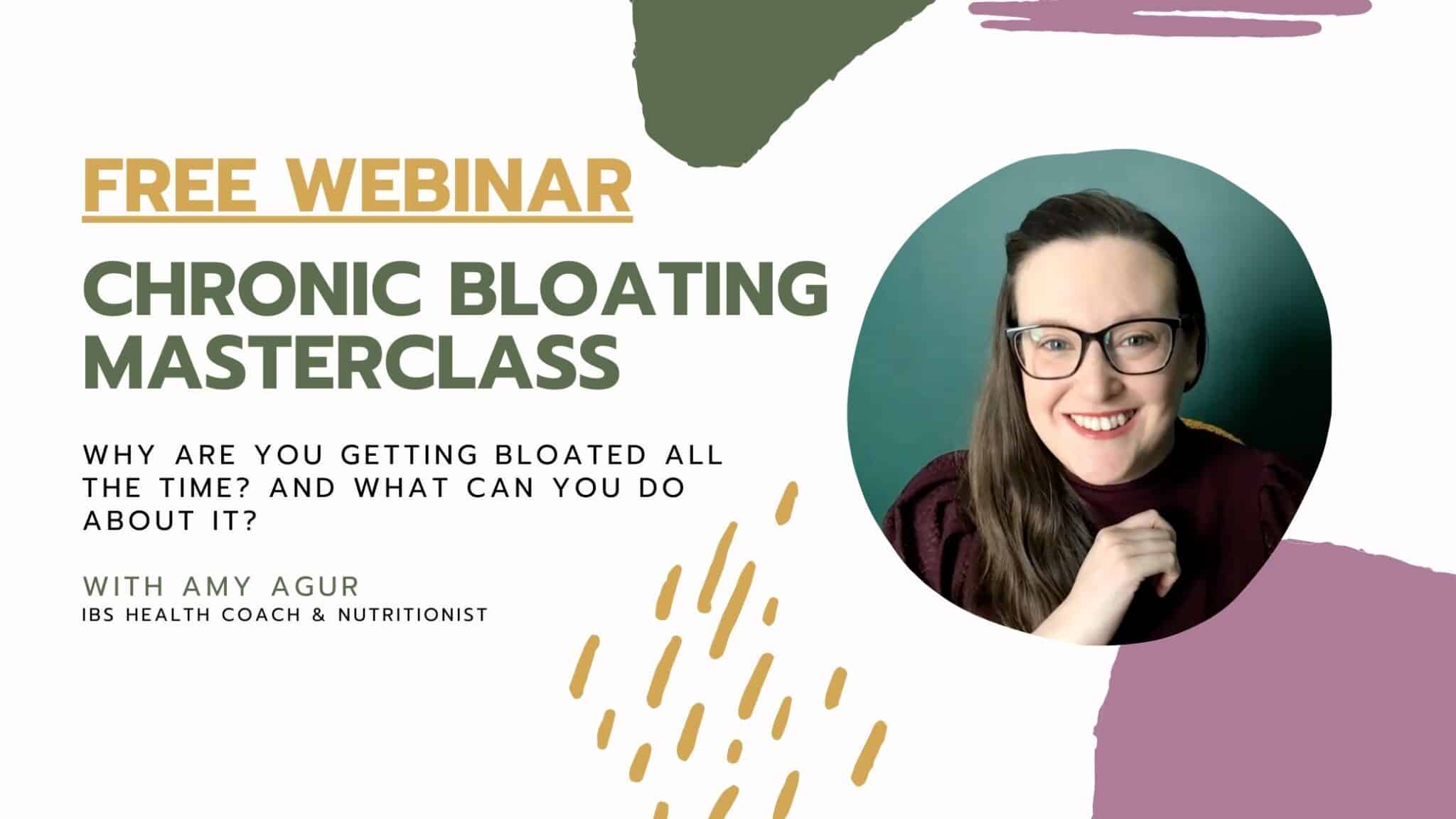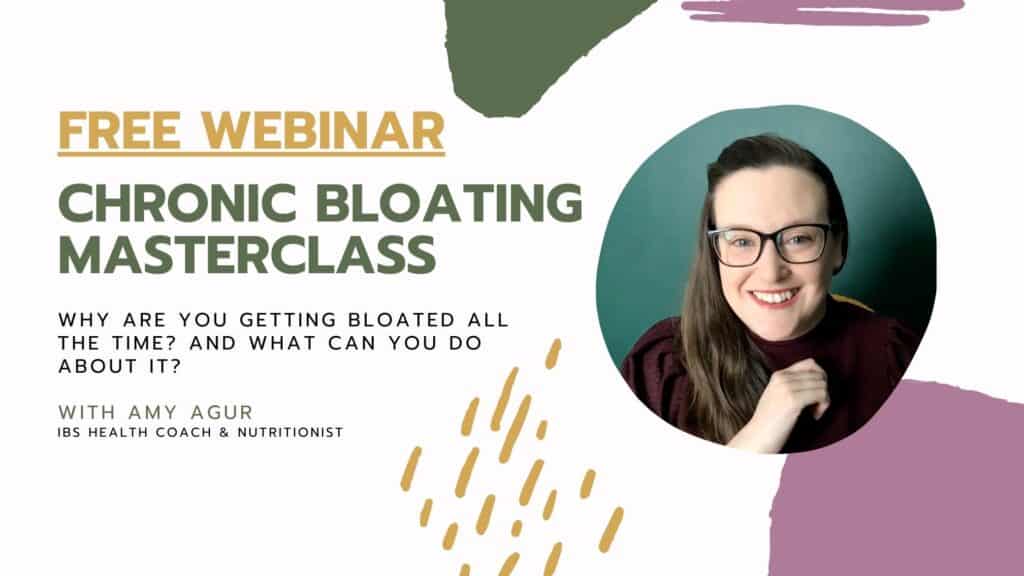 FODMAP math
Wondering how many FODMAPs are in this tasty short rib beef stew? Check out the notes below to see how many servings of each FODMAP group are in 1 cup of this recipe.
Fructose = 0
Lactose = 0
Fructan = 0
GOS = 0
Polyol = 0.3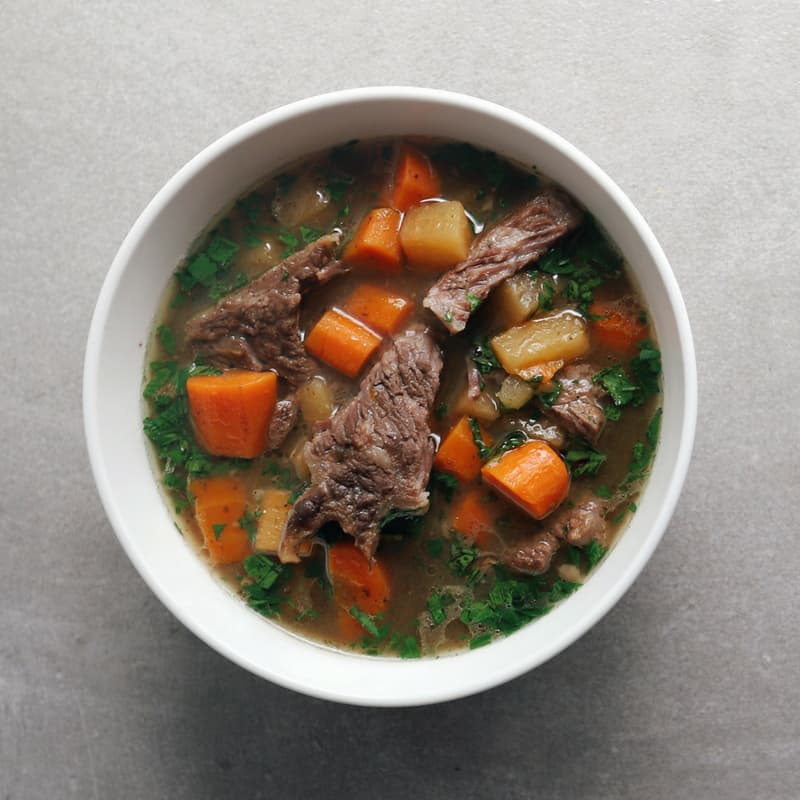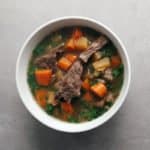 Low FODMAP Short Rib Beef Stew
Looking for a savoury dinner idea? This low FODMAP short rib beef stew is easy to make and is the perfect way to end a chilly day!
What You Need
8

bone-in beef ribs

(or 3.5 lbs chuck roast – cut into 2″ pieces)

1.5

tsp

salt

1/4

tsp

black pepper

3

tbsp

olive oil

5

cups

low FODMAP beef broth

(low sodium)

1

lb

rutabaga

(peeled, cut into 1-2″ pieces)

2

lb

carrots

(peeled, cut into 1-2″ pieces)

1

tsp

dried thyme

1

tbsp

gluten-free all-purpose flour

2

tbsp

butter

(softened)

1

cup

fresh parsley

(chopped)
What You Do
Season the meat with salt and pepper. Heat up 2 tbsp of oil in a large frying pan and brown the meat (turning occasionally). Transfer the meat to your slow cooker and add the beef broth, rutabaga, carrots, and thyme. Cook on low for 7-8 hours.

When the cooking cycle has completed, combine the butter and flour to make a paste and whisk it into the stew. Re-cover the slow cooker and cook for an additional 30 minutes (or until the broth thickens). Serve warm with a sprinkle of fresh parsley.
Notes
This recipe requires a larger slow cooker (6 qt or more).
You might also like one of these:
Low FODMAP Pulled Pork: Whether you're throwing a backyard bash or settling in for the big game, this pulled pork with homemade low FODMAP BBQ sauce will be a show stopper.
Low FODMAP Salsa Chicken: This salsa chicken is an easy way to get a healthy low FODMAP meal into your day. Just pop the ingredients in your slow cooker before you head to work and come home to a delicious low FODMAP meal.
Low FODMAP Spaghetti Squash Lasagna: Rich and savoury, this spaghetti squash lasagna will make the cold weather feel a little more decadent. A great gluten-free alternative to regular pasta, this dish will warm up your insides.
If you like this post, don't forget to share it! Together we'll get the low FODMAP diet down to a science!