Looking for a recipe to keep you warm this winter? Try this low FODMAP tomato soup. With a pinch of fresh basil and a splash of cream, this hearty recipe is full of flavour but light on FODMAPs. Ready in under 15 minutes it will warm you up in no time.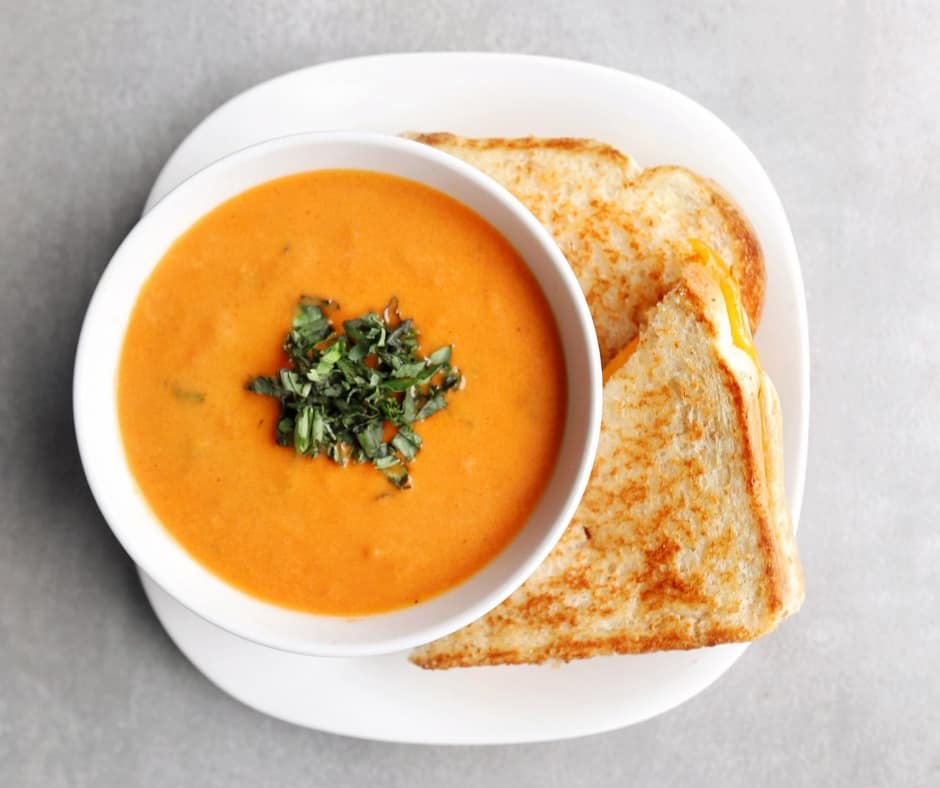 This has been a cold winter, even by Canadian standards. So, I've been looking for creative ways to keep warm and toasty. This low FODMAP tomato soup is one of my new go-to's.
The recipe is ridiculously easy to make and has a deep, savoury flavour I can't get enough of. Plus, because it uses canned tomatoes it's budget-friendly. This definitely one of my new winter favourites.
Think this low FODMAP tomato soup sounds great, but you don't have time to try it now? Don't worry. You can PIN THIS POST for later.
Keep It FODMAP Friendly
This savory low FODMAP tomato soup will keep you nice and toasty this winter. Check out the notes below for tips on keeping this recipe FODMAP friendly.
First, this recipe uses a lot of tomatoes. Monash has recently updated the low FODMAP serving of common tomatoes. While they had previously been listed as "eat freely," they're now listed as low FODMAP in servings of 1/2 a tomato (65 g) of tomatoes per sitting. Servings of 75 g or more are high in the FODMAP fructose.
We'll be using a cup of tomatoes, which works out to 50 g per sitting. This is within Monash's recommended range.
We'll also be using tomato paste. According to the Monash app, tomato paste is low FODMAP in servings of 2 tbsp per sitting. Servings of 3.5 tbsps (81 g) or more are high in the FODMAP fructan.
Our recipe calls for 2.5 tbsp, which works out to 9g per serving. This is well within Monash's recommended range.
This recipe also uses chicken broth. Finding a packaged chicken broth can be a bit of a minefield. So, I recommend checking out local brands online with your Monash app before heading to the store. Keep your eyes open for onions, garlic, celery, wheat, "spices," "natural flavours," etc.
For my Canadian peeps, Campbell's full sodium and low sodium chicken broth are low FODMAP, as well as GoBio's chicken broth. Remember to check the ingredients regularly. Companies don't always announce recipe changes to their customers, so what was safe before isn't necessarily safe now.
We also use 1/4 cup of whipping cream. According to the Monash app, whipping cream is safe in servings of up to 1/2 a cup. This recipe makes 4 servings, which works out to 1 tbsp per serving. This is well within the recommended serving size.
Our final ingredient is onions. Don't panic, I'm not going to kill you!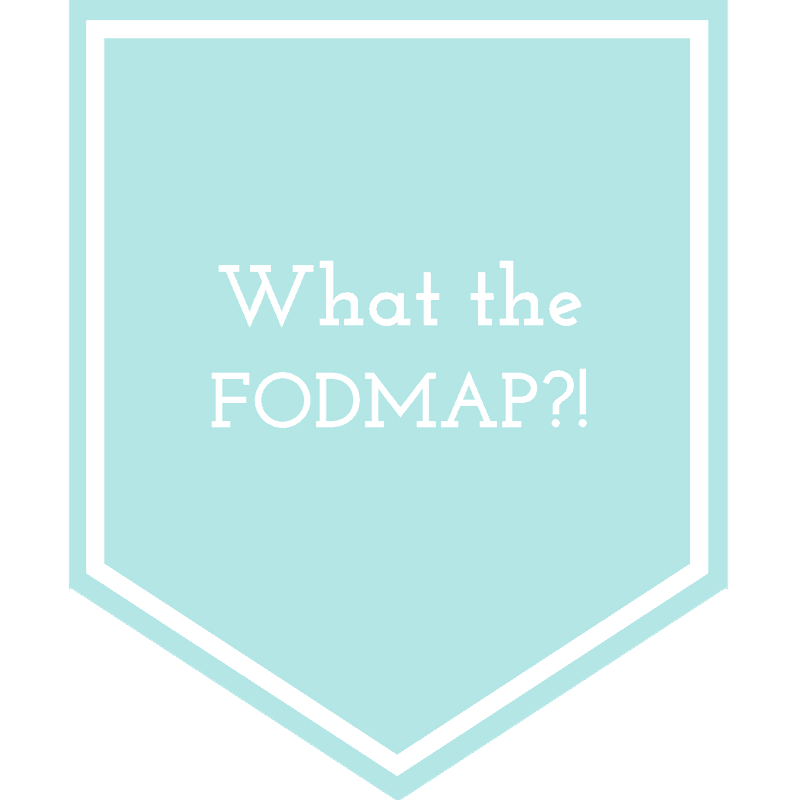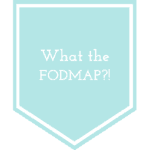 I know what you're thinking! Onions are evil and why on earth would I feed them to you? Don't worry, I haven't lost my mind. Keep reading, I'm about to get my nerd on!
The first thing you need to know is that FODMAPs are short-chain carbohydrates bonded together through dehydration synthesis. This means the molecules join together by shedding water (H2O). These bonds are reversible and will break if you re-expose them to water. You can read more about this process here.
This means when you include items like onion and garlic in your recipes, you are unleashing FODMAPs on your food; even if you pull out the pieces you can see.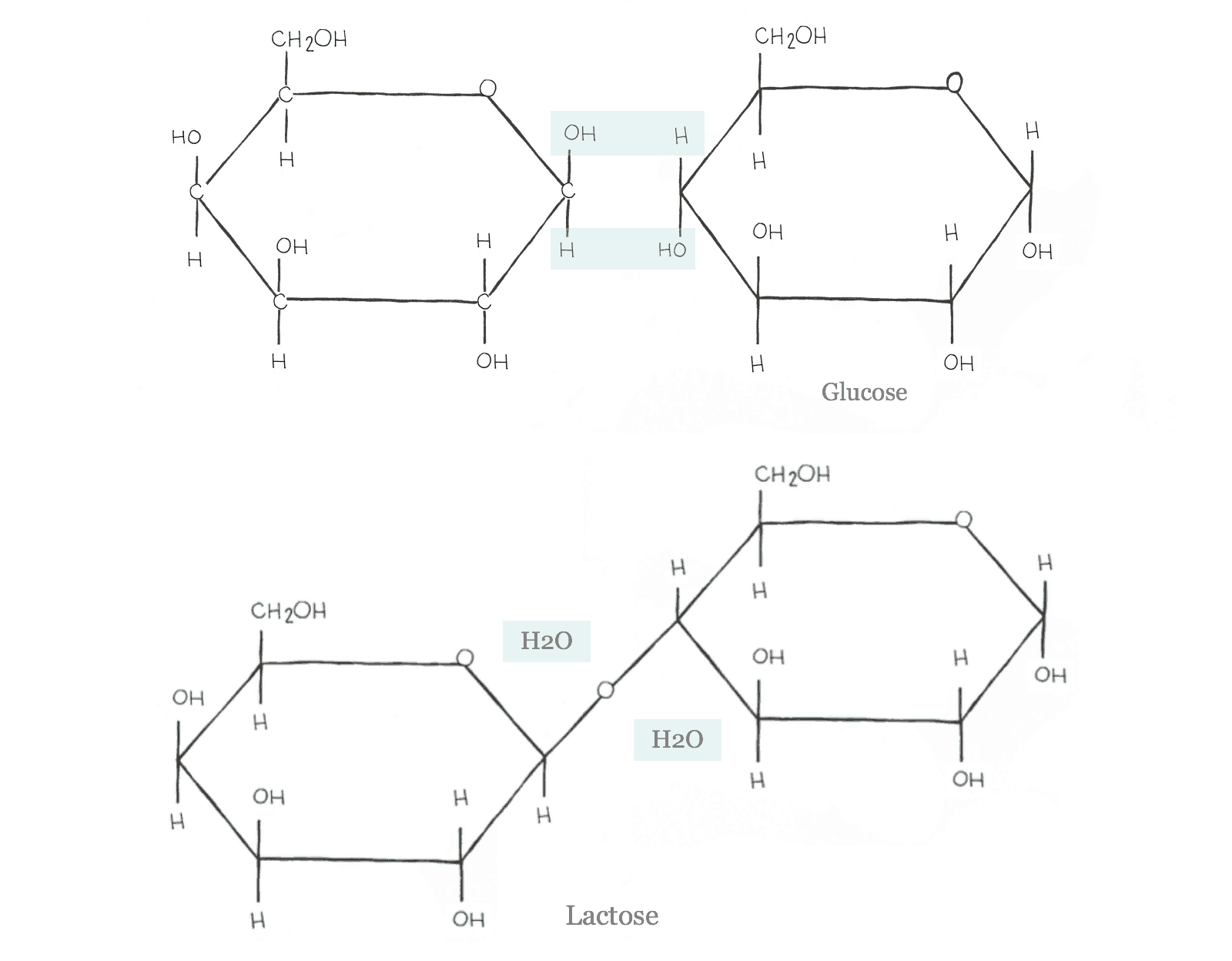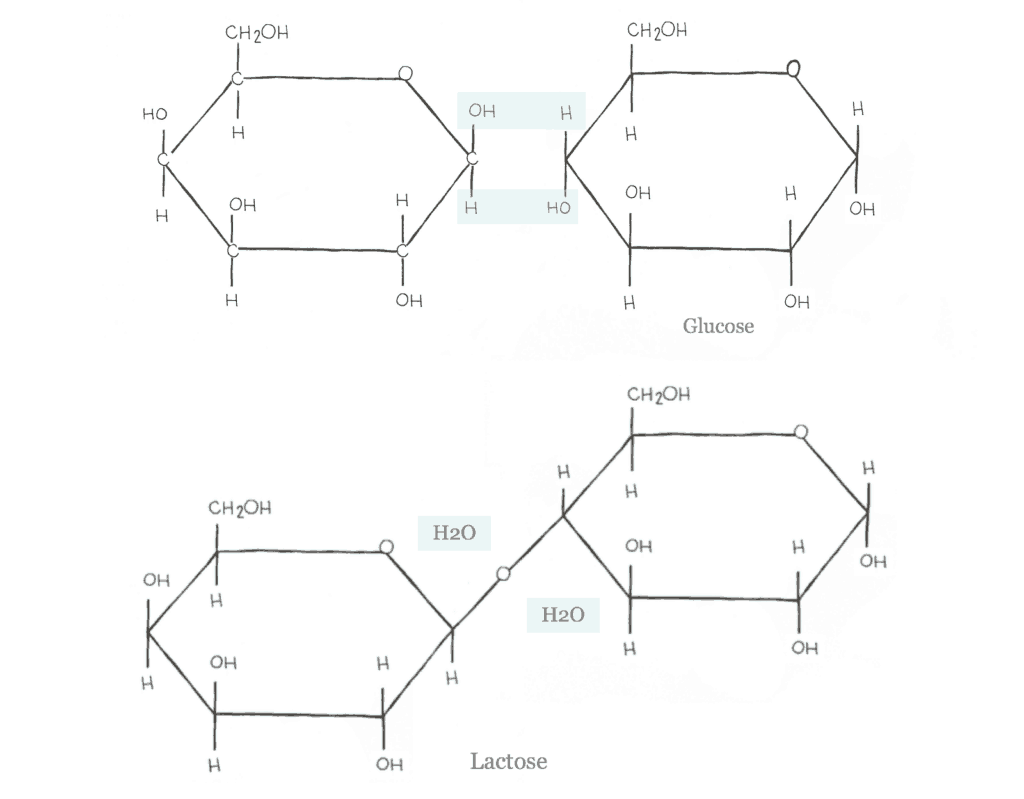 Illustration by Alex Davey
But, if you cook a FODMAP in fat, the bonds will stay together. This keeps the FODMAP molecules safely inside your food while the fat picks up the flavour. Just remember to pull out the pieces before you add any other ingredients.
Anytime a recipe calls for both a fat and onion I make an easy swap for onion infused oil or butter. This way I keep the flavour and not the FODMAPs. This principle applies to garlic as well.
Still not sure? Monash has also published an article discussing FODMAPs cooked in fats. You can read their findings here.
Whose Side Are You On?
This low FODMAP tomato soup is delicious on its own, but it's pretty light. Depending on the weather, I normally pair it with a brightly coloured salad (like this garden salad) or a warm grilled cheese sandwich.
Want to try this low FODMAP tomato soup? Don't forget to PIN THIS RECIPE for later.
FODMAP math
Wondering how many FODMAPs are in this tasty tomato soup? Check out the notes below to see how many servings of each FODMAP group are in 1 cup of this recipe.
Fructose = 0.8
Lactose = 0
Fructan = 0.3
GOS = 0
Polyol = 0
Print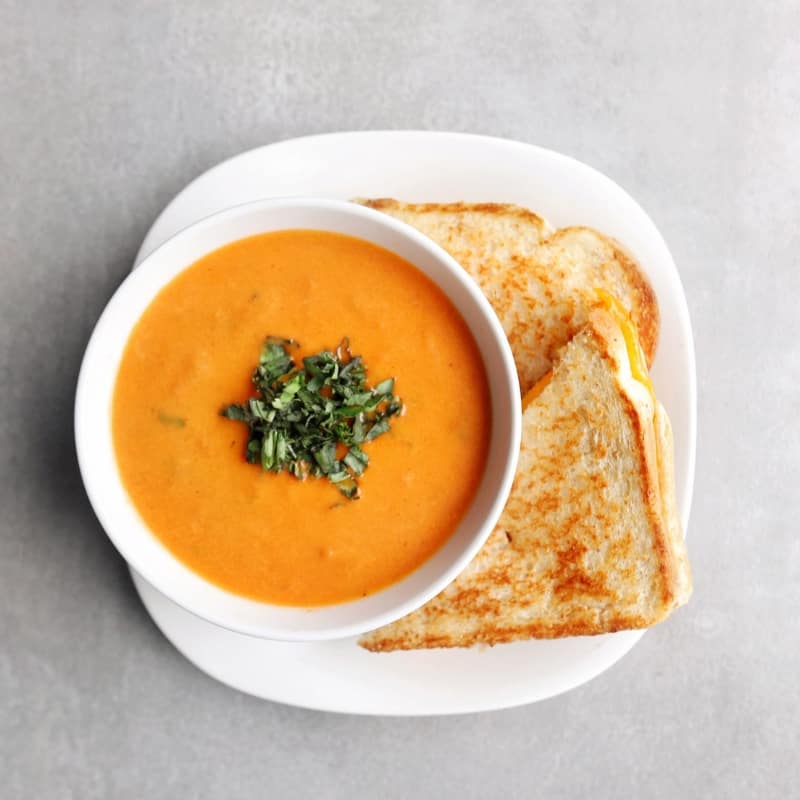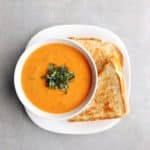 Low FODMAP Tomato Soup
---
Description
Looking for something to warm up your insides? Try this savory low FODMAP tomato soup. Rich and creamy it will light up your tastebuds without hurting your tummy.
---
3 tbsp

olive oil

1/2

onion (roughly chopped)

1 cup

common tomatoes (chopped)

2.5 tbsp

tomato paste

1 cup

chicken broth
salt and pepper to taste

1/4 cup

lactose-free whipping cream

1 tbsp

fresh basil (minced)
---
Instructions
Heat olive oil in a small frying pan and fry onions on medium-heat until they are lightly caramelized (5-8 minutes). Once the onions are cooked, strain the oil into a medium-sized saucepan using a cheesecloth. 
Warm the infused oil in the saucepan and add the diced tomatoes. Stir until the tomatoes have absorbed the oil (1-2 minutes), then add the tomato puree, chicken broth, and salt and pepper. 
Bring the mixture to a boil, then reduce heat to medium and simmer partially covered for 5 minutes. 
Remove the saucepan from the burner and puree the tomato pieces using a food processor or an emersion blender. Add whipping cream and fresh basil. Serve immediately. 
Notes
Recommended low FODMAP serving size – 1/4 recipe 
Monash has recently updated the recommended serving for tomatoes. This recipe and the FODMAP math included in the post have been updated.
Prep Time:

5 minutes

Cook Time:

10 minutes

Category:

Appetizer, Lunch

Cuisine:

American
Keywords: tomato soup, low FODMAP tomato soup, FODMAP friendly tomato soup, IBS friendly tomato soup
You might also like one of these:
Low FODMAP Leek and Potato Soup Looking for an easy lunch you can eat on-the-go? Grab your thermos, friend! This low FODMAP leek and potato soup is the perfect sidekick for a cold winter day.
Low FODMAP Beef Stew Looking for a hearty dinner idea? Your whole family will love this savoury beef stew!
Low FODMAP Cream of Mushroom Soup Did you know canned mushrooms have a low FODMAP serving? Take them for a spin in this epic cream of mushroom soup!
If you like this post, don't forget to share it! Together we'll get the low FODMAP diet down to a science!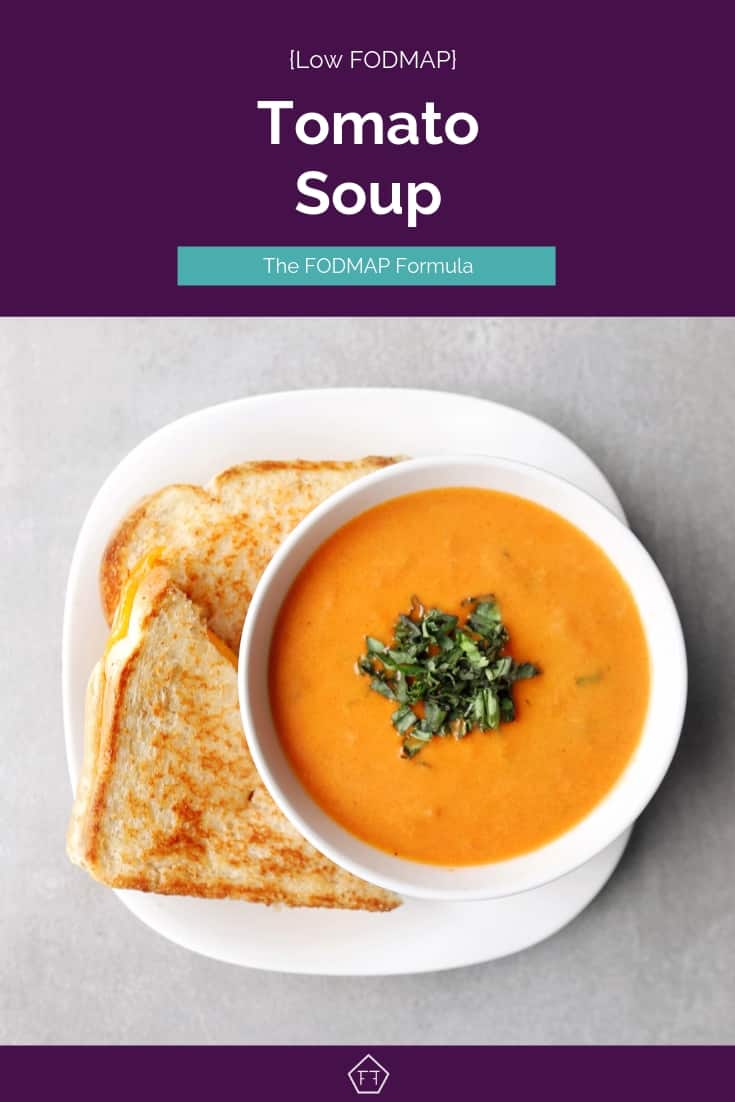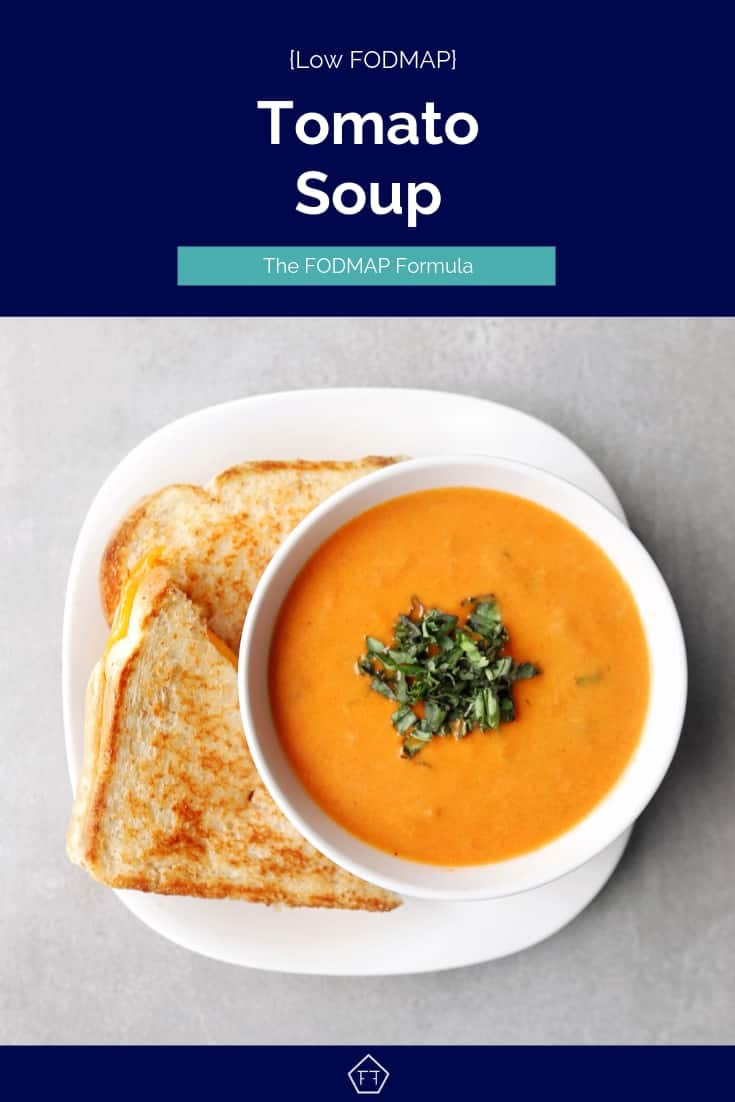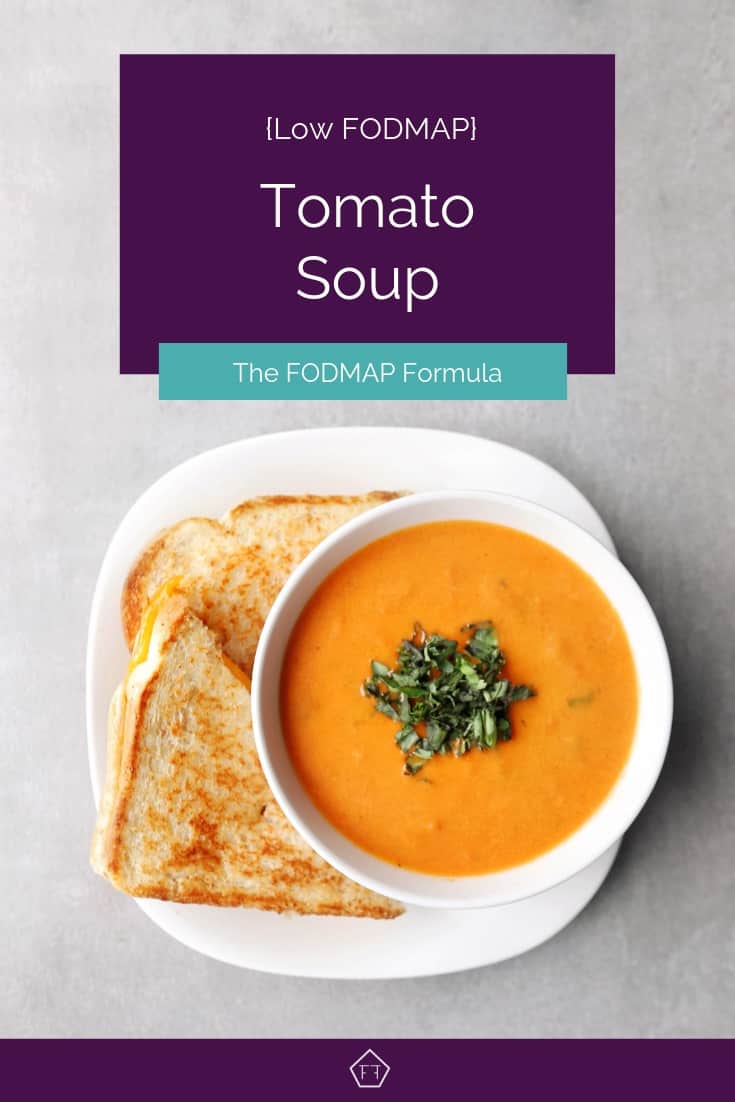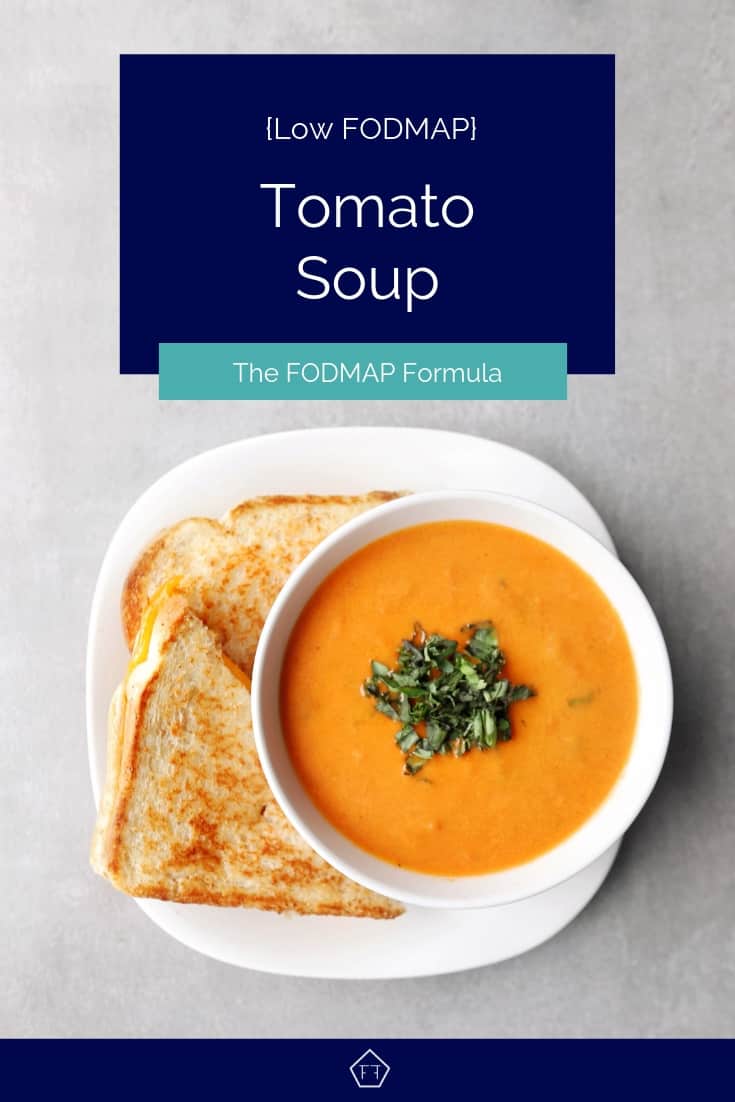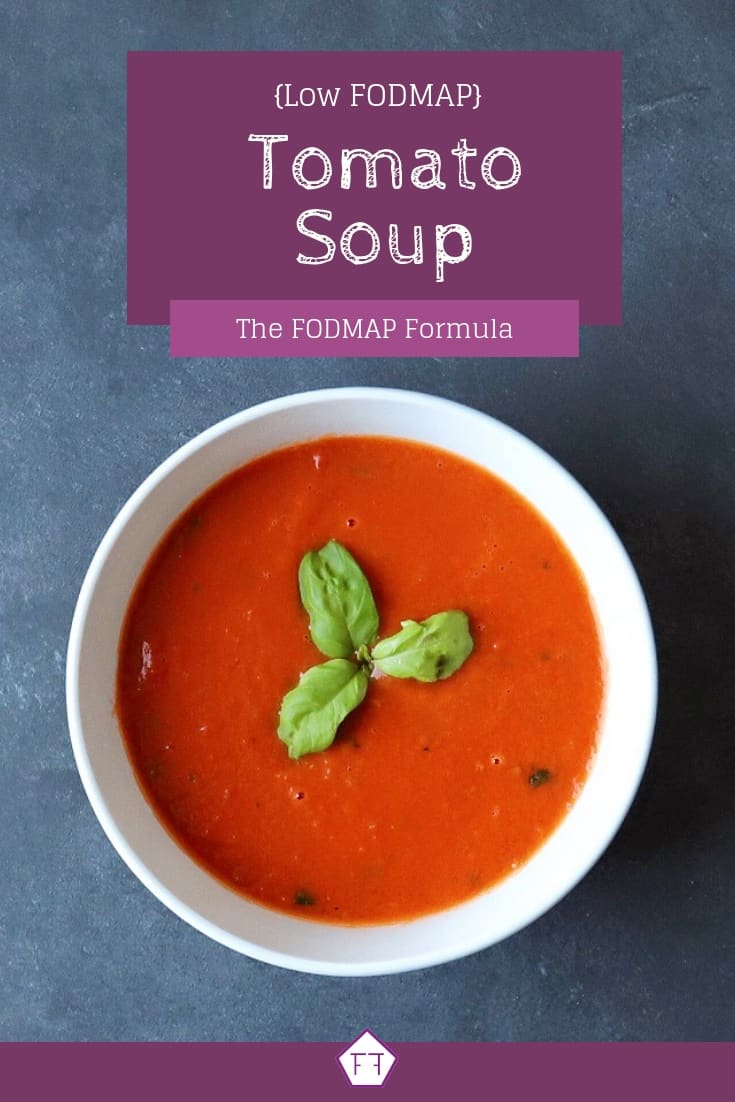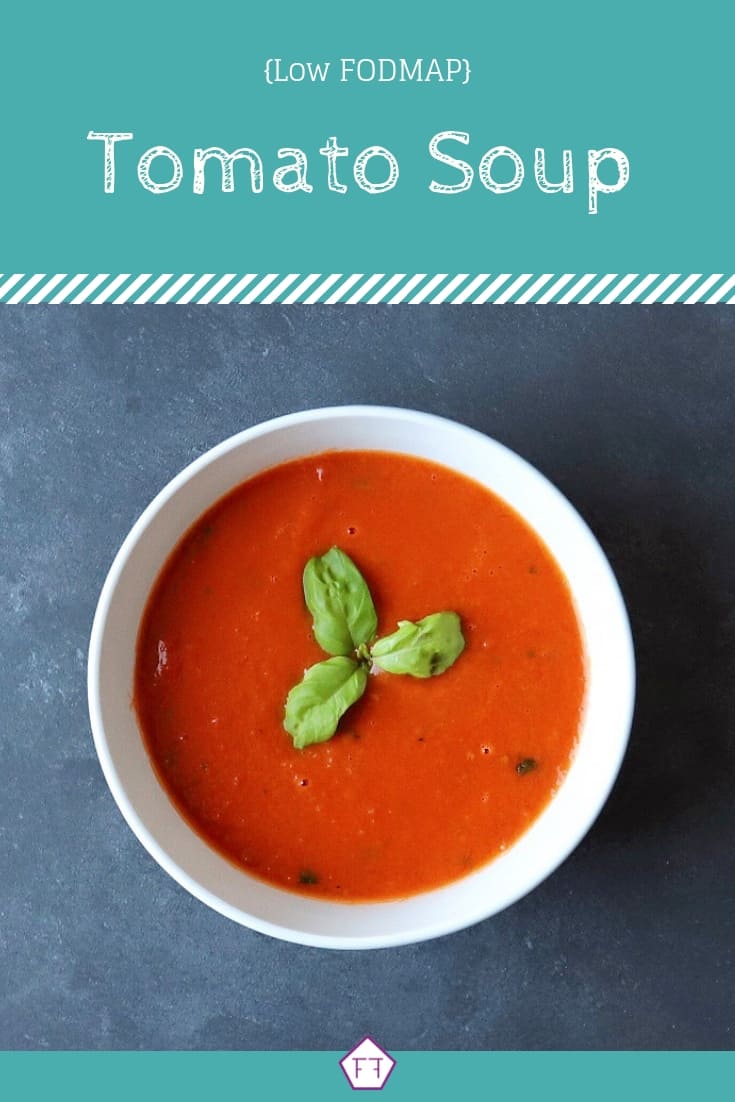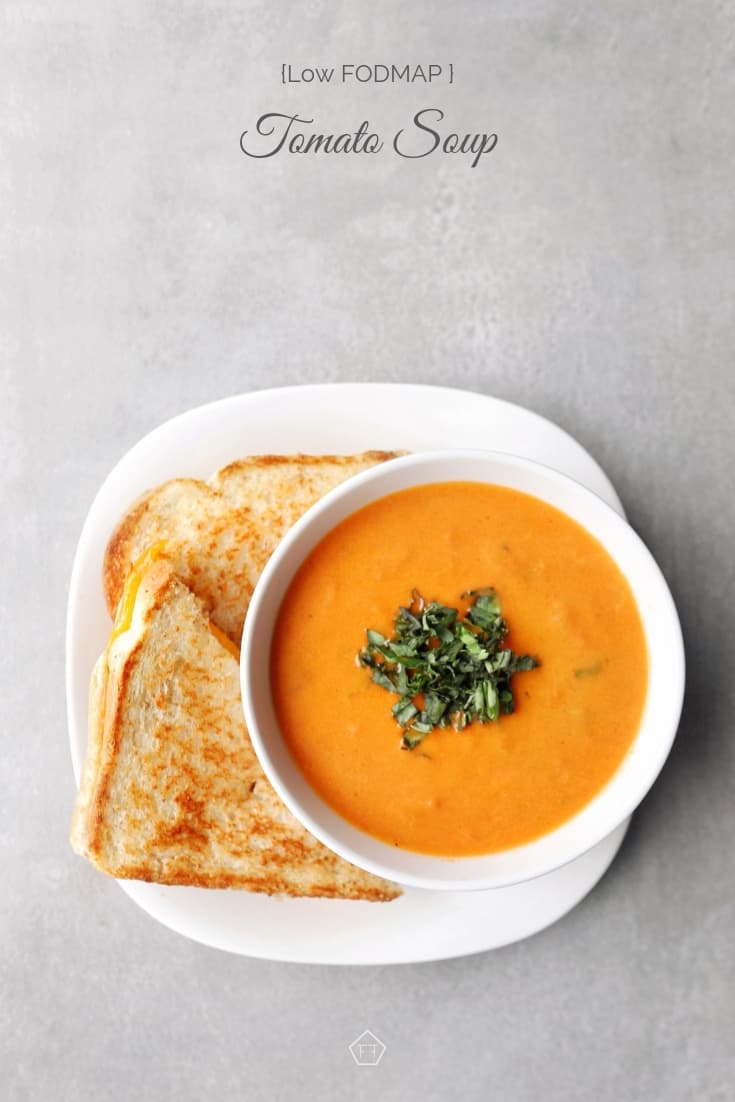 SaveSave
SaveSave
SaveSave
SaveSave
SaveSave
SaveSaveSaveSave