Are you coming out of winter hibernation? If you've spent the last few months curled up with some hearty recipes, you might be craving something lighter. Whether you're specifically looking for something healthy, or fish is just your thing, you're going to love these low FODMAP grilled salmon.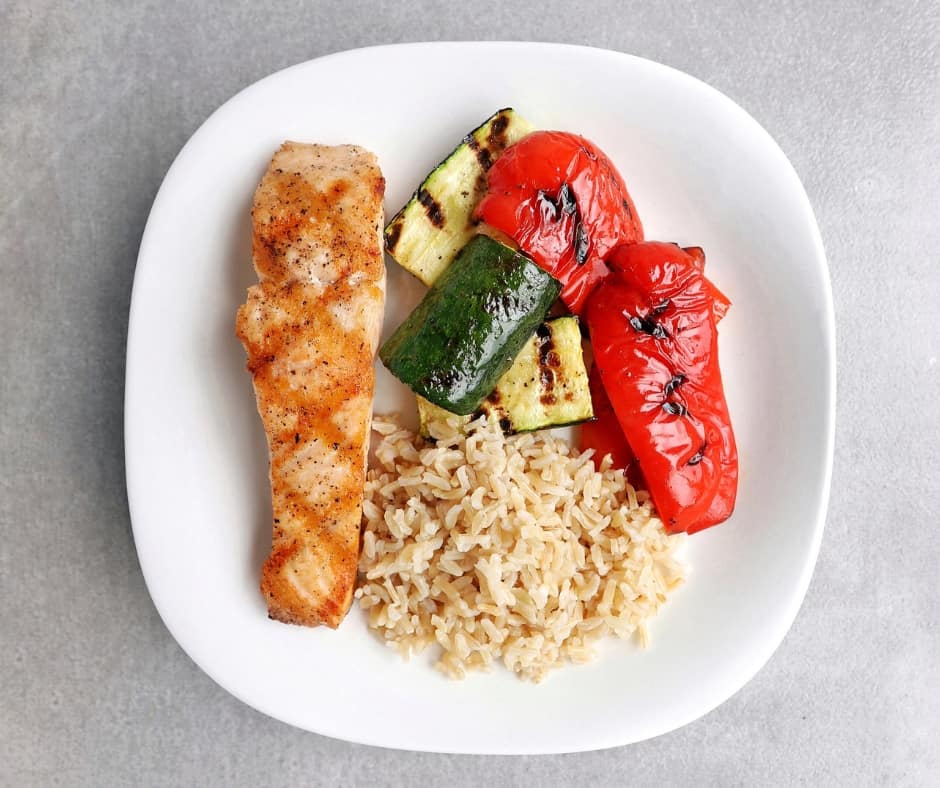 In the spirit of full disclosure, you should know I don't eat fishies. However, this recipe comes highly recommended by both friends and family. Lightly seasoned and grilled to crispy perfection, I'm more than confident you'll enjoy it too.
Think this low FODMAP grilled salmon sounds great, but you don't have time to try it now? You can PIN THIS POST for later.
Keep It FODMAP Friendly
Since fish is a protein, it doesn't have any FODMAPs. Since we aren't adding any other high FODMAP ingredients, you can eat as much grilled salmon as you want without adding to your FODMAP load.
Whose Side Are You On?
There are lots of sie dish options for your low FODMAP grilled salmon. You can try plain, or lightly seasoned rice, a delicious low FODMAP quinoa salad, or one of these 3 fun salad ideas.
You can also spice it up and use your leftovers for a pasta salad or serve it with your favourite greens. Don't forget to tag me on Instagram @fodmapformula so I can see what you tried.
FODMAP math
You are what you eat! Check out the notes below to see how many servings of each FODMAP group are in one of these easy salmon fillets.
Fructose = 0
Lactose = 0
Fructan = 0.7
GOS = 0
Polyol = 0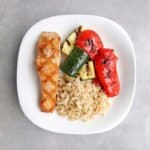 Low FODMAP Grilled Salmon
Looking for a delicious FODMAP friendly lunch or dinner idea? Try this low FODMAP grilled salmon! Seasoned to perfection, these light, flaky fish filets will have your family coming back for seconds!
What You Need
1/4

cup

olive oil

1

tsp

dried basil

salt & pepper to taste

1

lb

salmon filet

(deboned)

4

lemon wedges
What You Do
Preheat grill to 400-450 degrees. Combine the olive oil, basil, salt, and pepper in a small dish. Set aside.

Cut fish into individual servings. If you want to cook your filets without skin, lay them on a cutting board skin up and trim it off with a VERY sharp knife (safety first!). Then brush the side you will place on the grill with your oil mixture. If you want to remove the skin during cooking, don't oil the grill or the skin, as you want it to stick!

Once your grill has preheated, place your filets skin down on the grill and cook for 3-5 minutes (or until the bottom looks the way you want it).

When the filets are ready to be flipped, brush the top of each fish with your oil mixture. If you previously cut the skin off, flip the filets over and cook for an additional 3-5 minutes.

If you left the skin on, when the bottom is cooked, take your BBQ spatula and wedge it (assertively but not aggressively) between the skin and the flesh of the filet. Scrape the fish off of the skin (which should stick to the grill) and flip.


The fish is cooked when it flakes if you push on it and is the same colour all the way through.

Once your filets are ready, remove them from the grill and top with a squeeze of lemon. Serve immediately.
You might also like one of these:
If you like this post, don't forget to share it! Together we'll get the low FODMAP diet down to a science!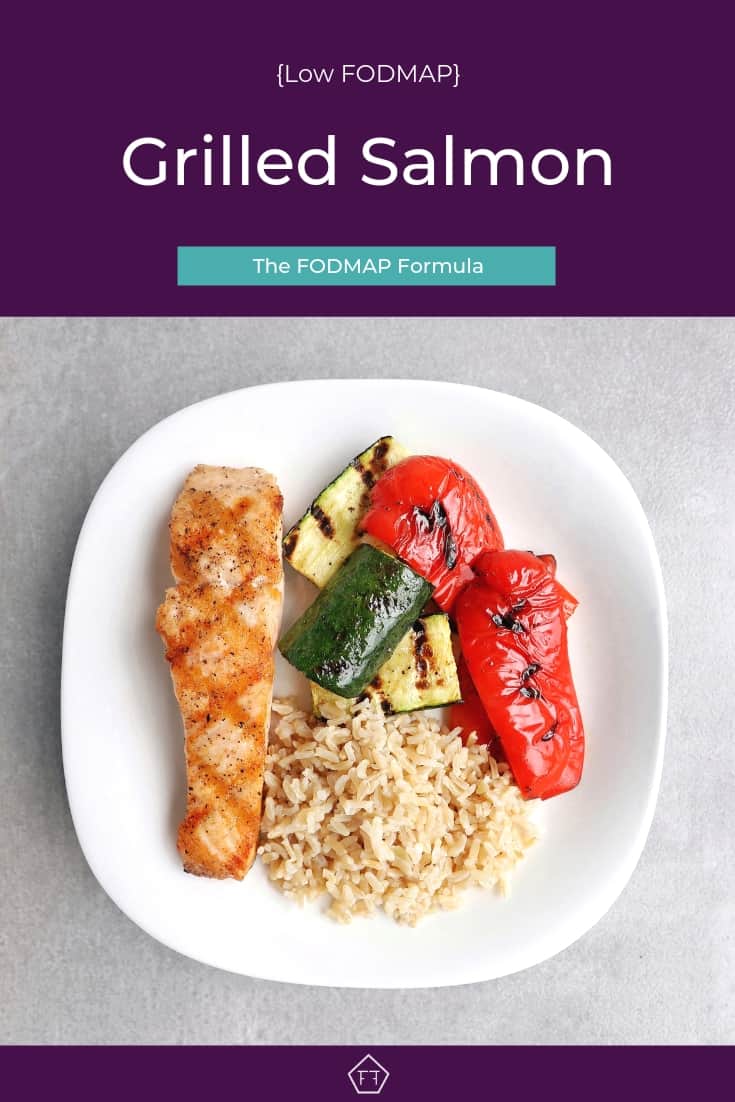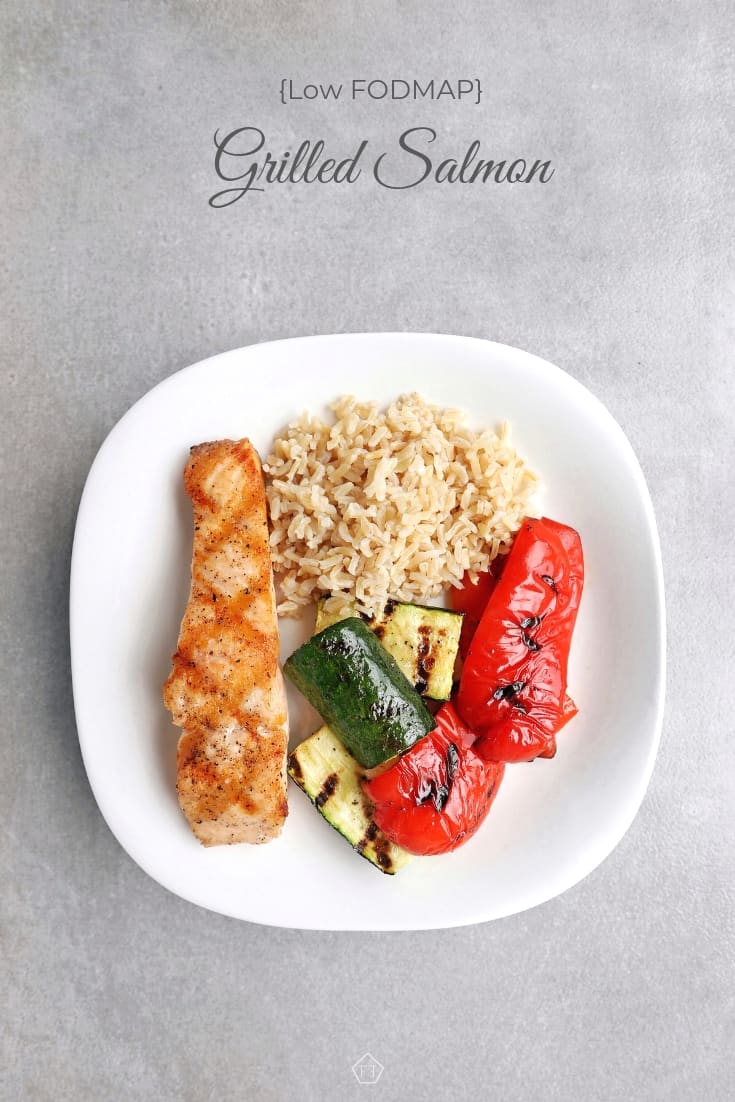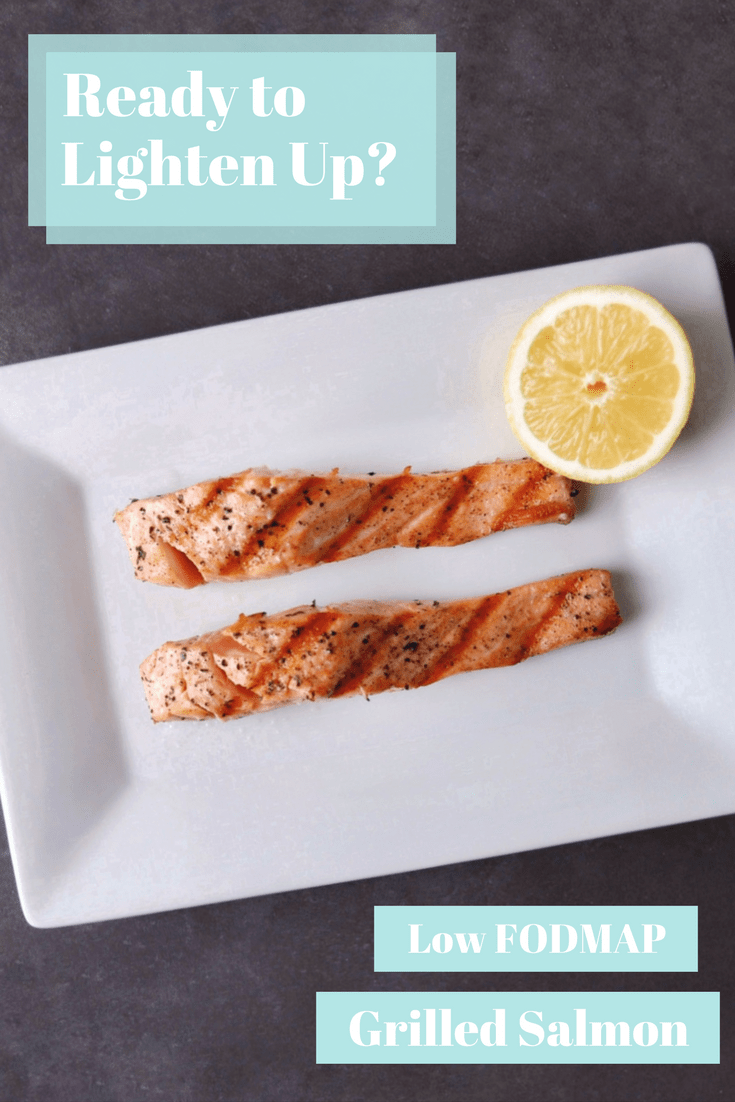 SaveSave
SaveSave
SaveSave
SaveSave
SaveSave
SaveSave
SaveSave
SaveSave
SaveSave
SaveSave