Do you have a sweet tooth that can't be tamed? You're going to love this low FODMAP strawberry maple smoothie! Made with frozen berries, this quick and easy smoothie is the perfect sidekick for your busy day! Try it for breakfast or as a quick and easy snack.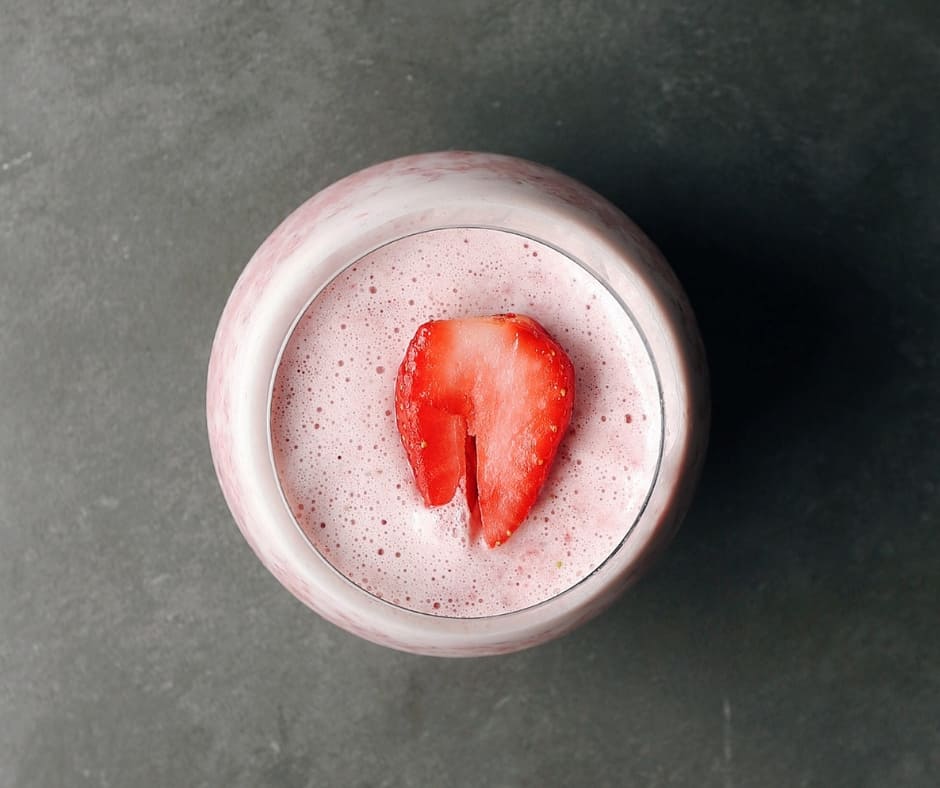 As a Canadian, I think I'm made of at least 95% maple syrup. So, it should be no surprise maple syrup is one of my favourite low FODMAP sweeteners. That being said, when I started tinkering with this recipe, I was a little wary of mixing maple with strawberries.
But let me tell you, friend, these two flavours are a match made in heaven! Trust me. Once you try this combo, you'll be rocking this smoothie all year long!
Think this low FODMAP strawberry maple smoothie sounds great, but you don't have time to try it now? Don't worry, you can PIN THIS POST for later!
Keep It FODMAP Friendly
This low FODMAP strawberry maple smoothie will be your go-to breakfast in no time! Check out the notes below for tips on keeping this recipe FODMAP-friendly.
First up, strawberries. According to the Monash app, these tasty little berries don't have any detectable FODMAPs. That means you can eat as many as you want without adding to your FODMAP load. Yay!
Next up, milk. If you're in the elimination phase of the Low FODMAP Diet, you'll need to use a lactose-free milk or a milk alternative.
Last but not least, maple syrup. According to the Monash app, pure maple syrup is safe in servings of 2 tbsp per sitting. Monash doesn't specify a maximum serving size.
Our recipe uses 1/4 cup for two servings. This works out to 2 tbsp per serving which is within Monash's recommended range.
Want to try this low FODMAP strawberry maple smoothie? Don't forget to PIN THIS RECIPE for later!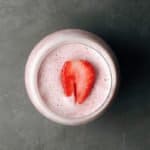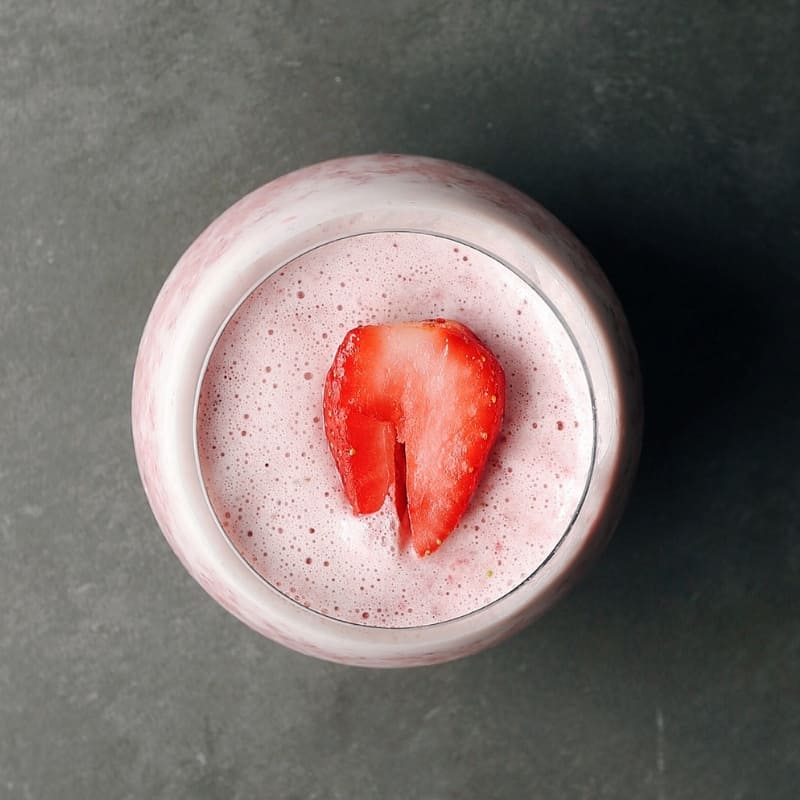 Low FODMAP Strawberry Maple Smoothie
Looking for a quick and easy breakfast idea? This low FODMAP strawberry maple smoothie is the perfect way to start your busy day!
What You Need
2

cups

strawberries

(fresh or frozen)

1.5

cups

lactose-free milk

1/4

cup

pure maple syrup

1.5

cup

ice

pinch

ground cinnamon
What You Do
Add all ingredients to a blender and blend until smooth. Serve immediately.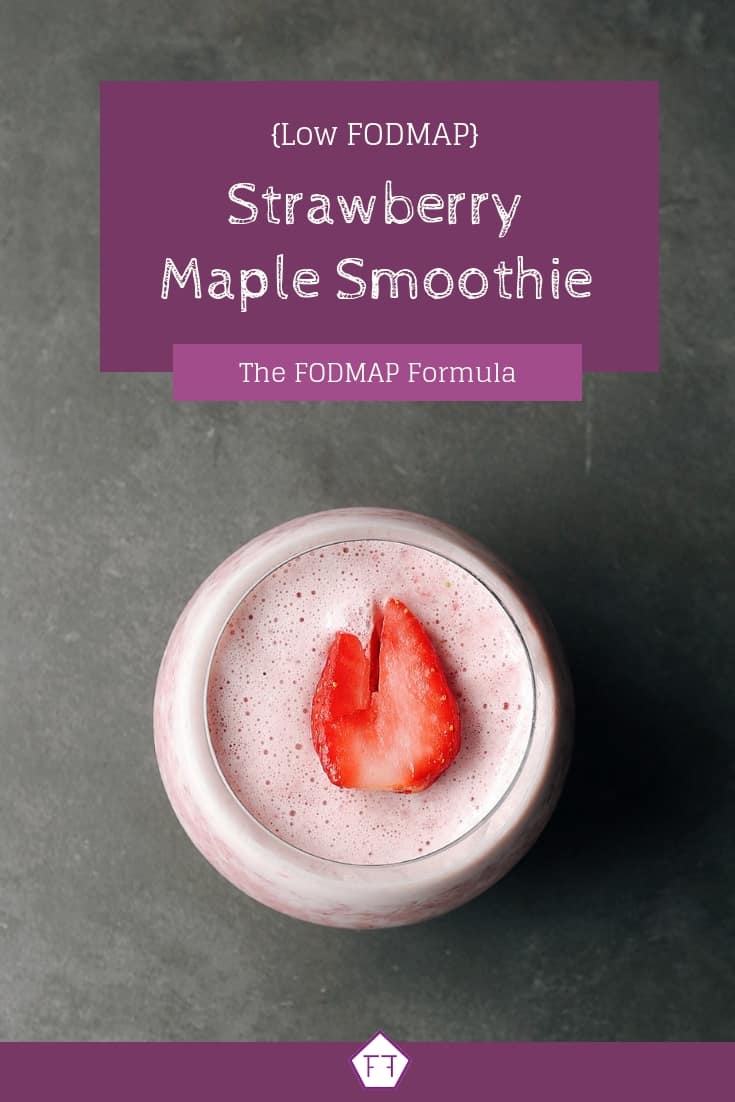 This low FODMAP strawberry maple smoothie is the perfect way to start your busy day! If you like this recipe, don't forget to share it! Together we'll get the Low FODMAP Diet down to a science!
P.S. Want access to bonus content, VIP discounts, and some fabulous freebies? Sign up for my mailing list below and you'll get all these goodies and more sent directly to your inbox!
© 2018 Amy Agur – The FODMAP Formula
---
You might also like one of these:
5 FODMAP Friendly Breakfast Ideas Looking for some quick and easy low FODMAP breakfast ideas? Here are five of my favourite ways to start the day!
Low FODMAP Raspberry Muffins Looking for a FODMAP-friendly muffin recipe? These raspberry muffins are so light and fluffy, no one will guess they're low FODMAP!
Low FODMAP Strawberry Scuffins Looking for an easy make-ahead breakfast idea? These strawberry scuffins can be made in bulk and frozen for up to a month. So, you'll always have a low FODMAP breakfast handy when you need it.
Let's Get Friendly!