I don't know about you, but first thing in the morning, my head is not in the game. It can be hard to remember what my breakfast options are when I'm half asleep, so I'm a huge fan of any breakfast I can make in advance. If you're stuck in a sleep-induced breakfast rut, try these low FODMAP strawberry scuffing.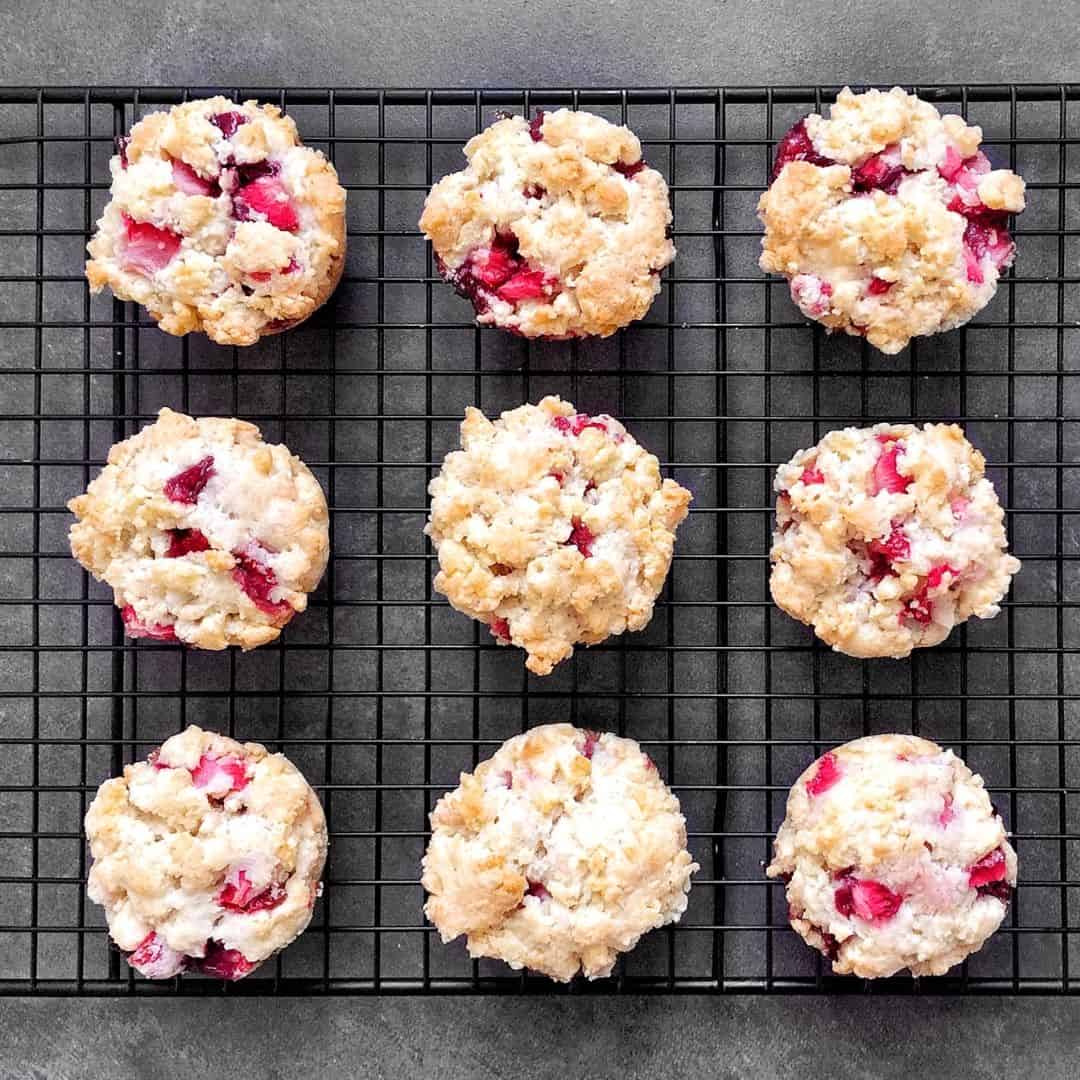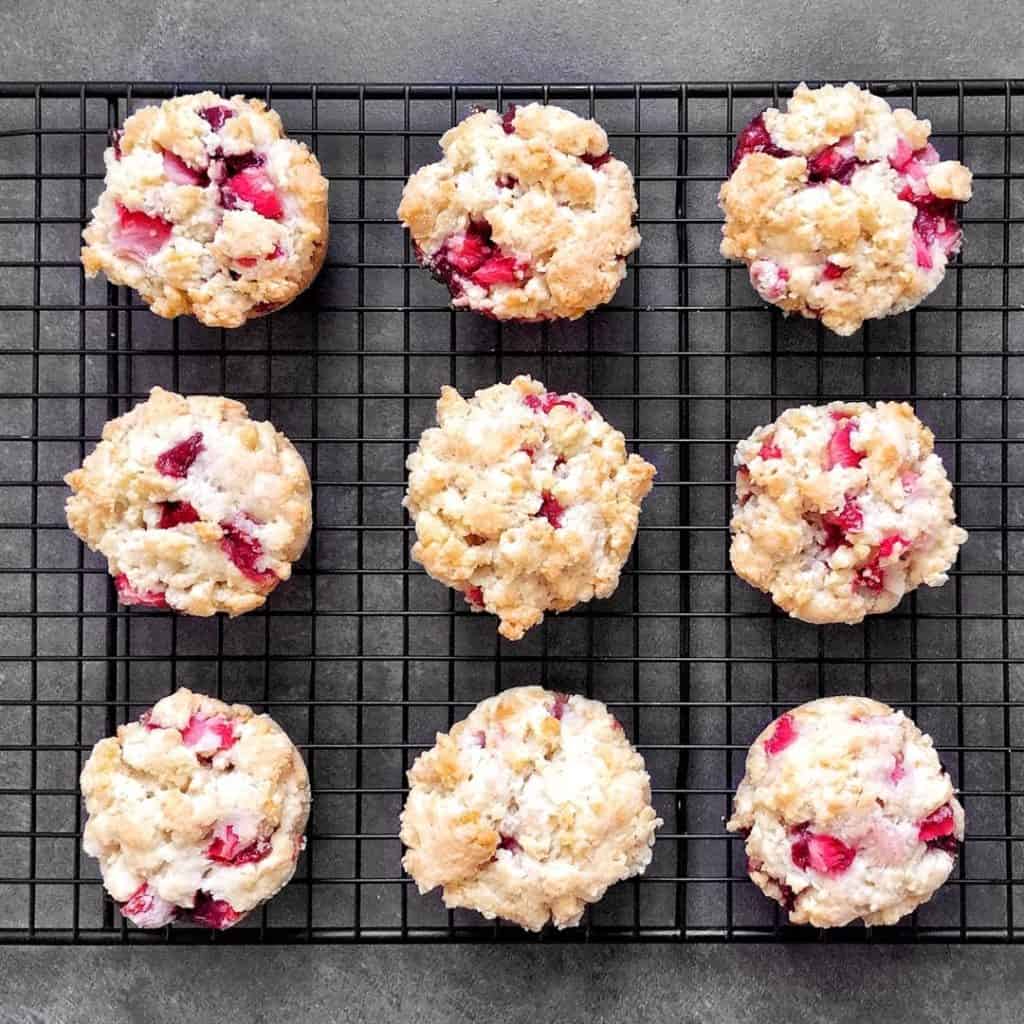 These strawberry scuffins are a great way to start your day. With a fresh, sweet flavour, they'll give you the fuel you need to power through your morning. I love making these during Ontario strawberry season. But, if fresh strawberries aren't on the menu, they work just as well with frozen berries.
These scuffins are also freezer-friendly. So, if you're feeling really efficient, you can make multiple batches at once and freeze them. This is a great idea if you like variety in your breakfast routine, but don't have a lot of time in the morning.
So what, exactly, is a scuffin? These cheeky creations are a cross between a scone and a muffin dreamed up in California. Savoury flavours are closer to a scone, while sweet flavours are closer to a muffin. If you want to try a savoury scuffin, check out my low FODMAP bacon and cheddar scuffins.
Think these low FODMAP strawberry scuffins sound great, but you don't have time to try them now? You can PIN THIS POST for later.
Keep It FODMAP Friendly
These low FODMAP strawberry scuffins are great for a make-ahead breakfast or a snack on the go. Check out the notes below for tips on keeping this recipe FODMAP friendly.
First, if you are in the elimination phase of the diet, you need to use lactose-free milk and cream. I use high-fat milk for scuffins because the fat helps hold everything together. For my Canadian peeps, Neilson has a lactose-free line that goes up to 3.25% fat.
Next, you'll need gluten-free flour. Remember, unless you have celiac disease, you are avoiding the FODMAP fructan, not gluten itself.
Last but not least is strawberries. According to Monash University, strawberries are low FODMAP in servings of 5 medium-sized berries (65 g) per sitting. Servings of 6 berries (75 g) or more are high in the FODMAP fructose.
We'll be using 1 cup of strawberries, which works out to 12 g per sitting. This is well within Monash's recommended range.
We also use strawberry jam. According to the Monash app, strawberry jam is safe in servings of 2 tbsp per sitting. This recipe uses 6 tbsp of jam, which works out to 1/2 a tbsp per serving. This is well within the suggested serving size. Remember to make sure it doesn't have high FODMAPs sweeteners or fruit juices.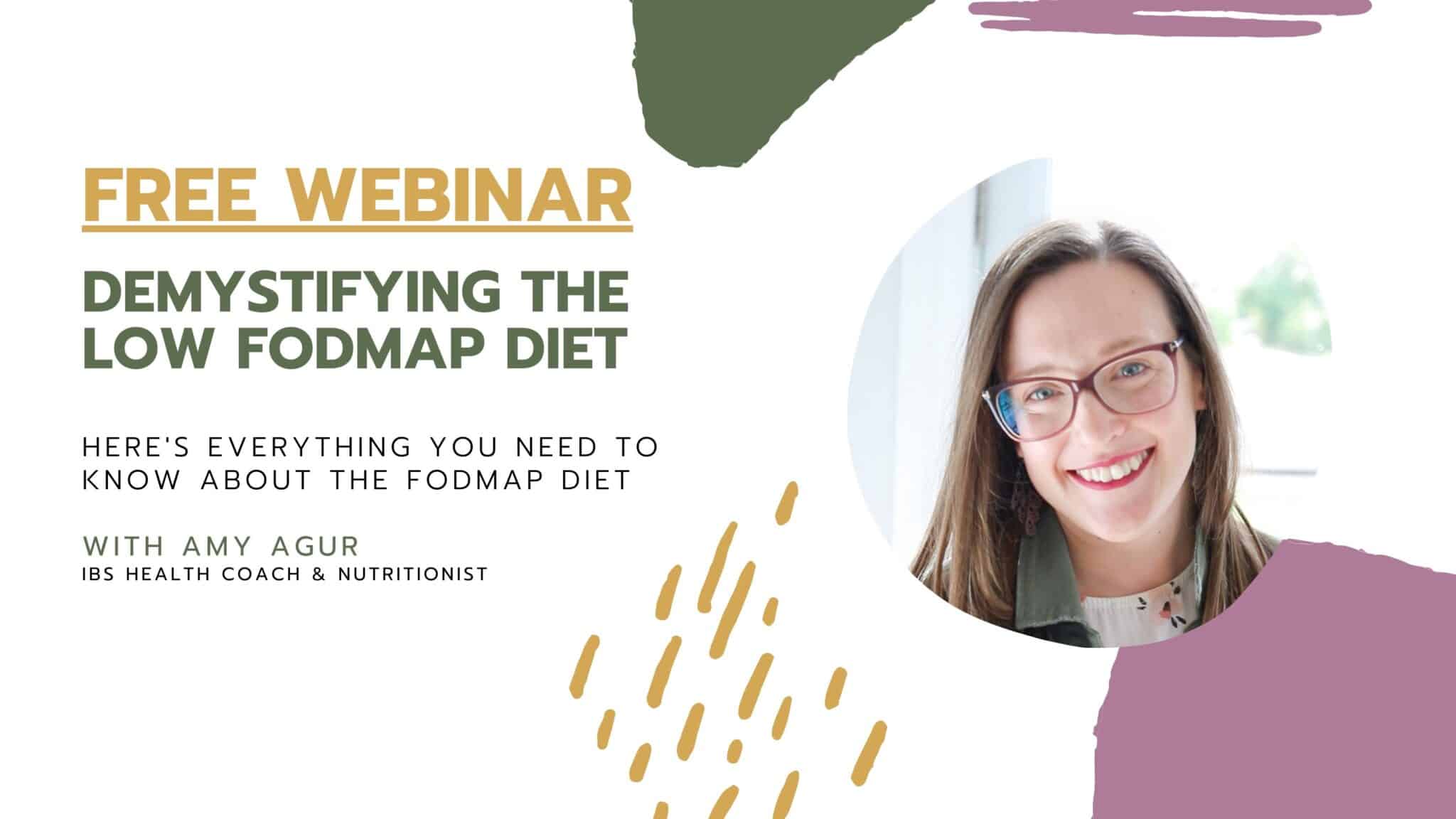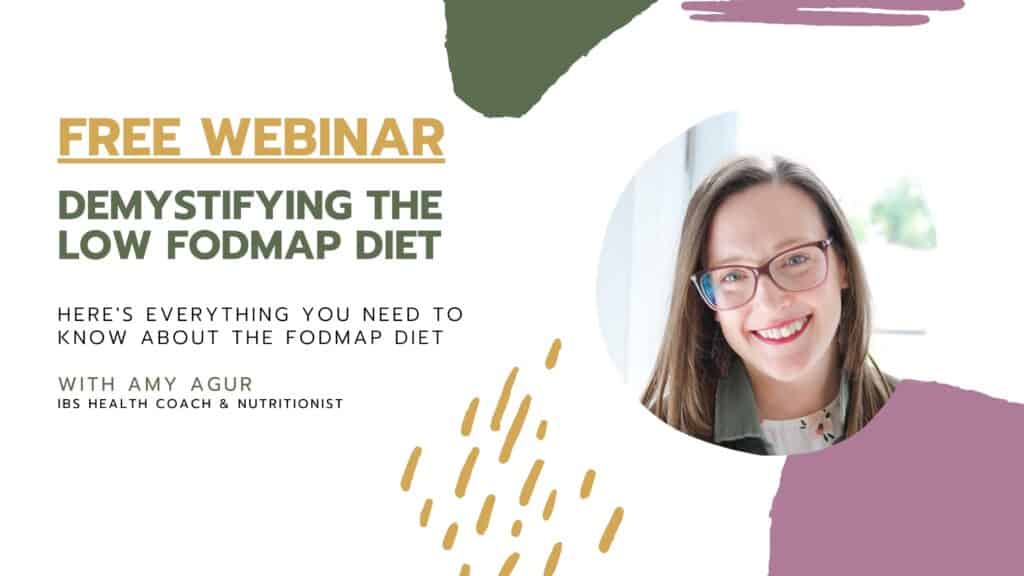 Want to try these low FODMAP strawberry scuffins? Don't forget to PIN THIS RECIPE for later.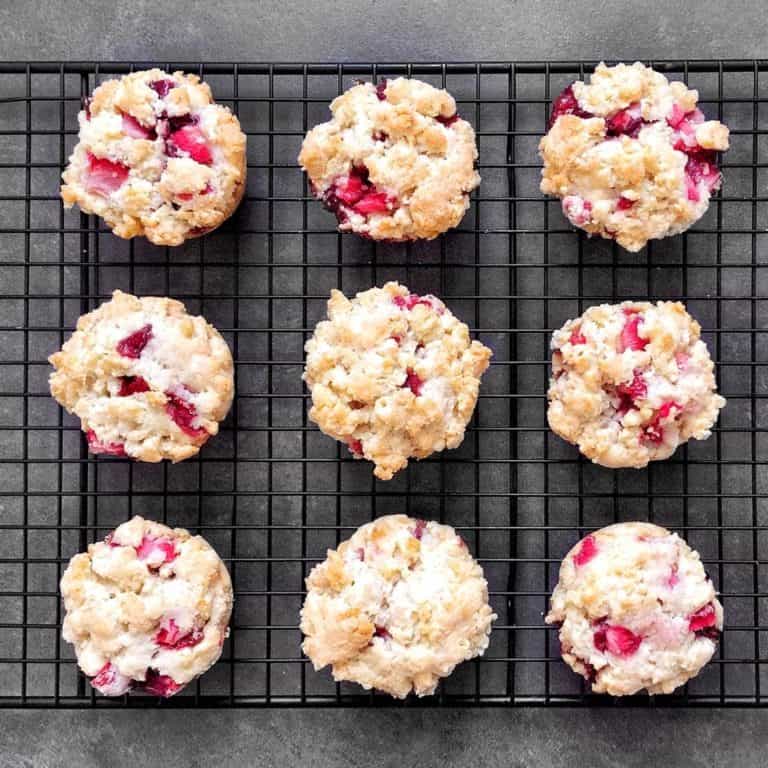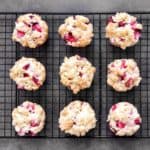 Low FODMAP Strawberry Scuffins
Looking for a delicious make-ahead breakfast? Try these low FODMAP strawberry scuffins. Make them up to a week in advance for an easy breakfast on the go!
Course:
Breakfast, Brunch
What You Need
Scuffins
1

egg

(lightly beaten)

1

cup

lactose-free milk

(high-fat)

3

cups

gluten-free flour

2

tbsp

sugar

1

tbsp

baking powder

1/4

tsp

salt

1/2

cup

butter

1

cup

fresh strawberries

(chopped)

6

tsp

strawberry jam
Strawberry Icing
1/4

cup

icing sugar

2

tsp

lactose-free cream

1/4

tsp

vanilla extract

2

tsp

strawberry juice

(optional)
What You Do
Preheat oven to 350 degrees. Line or spray your muffin tray and set it aside.

Combine your egg and the milk in a small bowl and set it aside (make sure it stays cold).

Stir together flour, sugar, baking powder, and salt in a large bowl. Then cut in the butter with a pastry cutter until it forms coarse crumbs. Stir in your strawberries and then make a well in the center. Pour the entire egg mixture and stir it with a fork until it is just moistened.

Spoon half the dough into the liners and make a well in the center with a spoon or your thumb. Place 1/2 tsp of jam in each well and cover with the remaining dough. Bake for 25-30 minutes (or until the tops are golden brown). Cool scuffins in the muffin tray on a wire rack for 5 minutes.

Take one strawberry and mash it with a fork until it releases its juice. In a small bowl, combine icing, sugar, cream, vanilla, and strawberry juice. Drizzle it over your scuffins just before serving.
You might also like one of these:
Low FODMAP Raspberry Muffins Looking for an easy make-ahead breakfast idea? These raspberry muffins are so light and fluffy, no one will guess they're low FODMAP!
Low FODMAP Banana Walnut Muffins Need a breakfast that travels? With the perfect blend of sweet and savoury, these low FODMAP banana walnut muffins will help you power through your busy day!
Low FODMAP Strawberry Breakfast Bars Looking for a quick and easy breakfast you can make in advance? These low FODMAP strawberry breakfast bars are one sweet way to start your day!
If you like this post, don't forget to share it! Together we'll get the low FODMAP diet down to a science!