Is finding a low FODMAP pesto standing between you and your favourite recipes? Don't worry, friend. I've got you covered. This low FODMAP pesto is made with FODMAP friendly ingredients and tastes just like the real deal. Grab your favourite pesto recipes, because they're about to go back on the menu.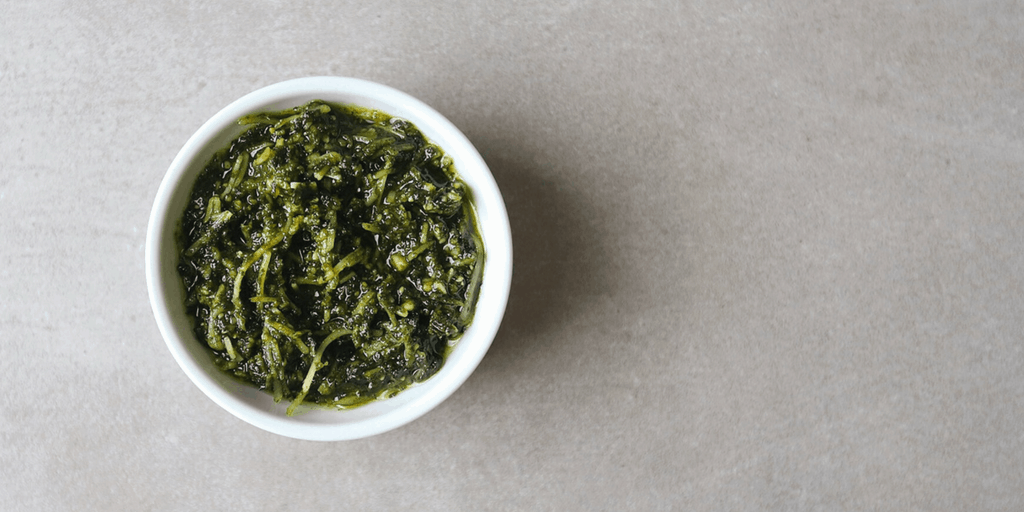 Heads up, this post uses affiliate links. If you make a purchase using one of the links I've provided, I'll receive a small sum of money. You can read more about my affiliations here.
---
Pesto pops up in a lot of my favourite recipes. So, I thought it was high time I sat down and figured out a FODMAP friendly alternative. This low FODMAP pesto gets its signature flavour from garlic-infused oil and a safe serving of pine nuts. Give it a go and let me know how you used it in the comments below!
Think this low FODMAP pest sounds great, but you don't have time to try it now? Don't worry. You can PIN THIS POST for later.
Keep It FODMAP Friendly
This low FODMAP pesto will put some of your favourite recipes back on the menu. Check out the notes below for tips on keeping this recipe FODMAP friendly.
First, this low FODMAP pesto gets it's deep, umami flavour from garlic-infused oil. Since FODMAPs aren't water-soluble, you can infuse their flavour into fats like oil and butter without adding any sneaky FODMAPs. Just make sure you can't see any garlic pieces or sediment in the bottle, and check the label for ingredients like "garlic extract." If you can't find a low FODMAP garlic oil at your local store you can grab some online from Fody Foods Co.
Using too much garlic-infused oil can overpower your recipe. So, I normally use 2 tbsp of infused oil and 1 tbsp of olive oil. If you need to add any extra oil to adjust the texture of your pesto, use olive oil for that as well.
Want more information on infusing high FODMAP foods into fats? Check out this article by Monash University.
Next up, fresh basil. According to the Monash app, basil is low FODMAP in servings of 1 cup (they don't list a maximum serving). This recipe uses 1 cup of basil. So, even if you ate the entire recipe, you'd still be within the recommended range.
This recipe also uses pine nuts. Monash University says pine nuts are safe in servings of 1 tbsp per sitting. This recipe makes 8 tbsp of pesto in total. This works out to 0.5 tbsp of pine nuts per tbsp of pesto which is within the recommended range.
Last but not least is asiago cheese. Hard cheeses like asiago or parmesan are low FODMAP in small servings because bacteria break down some of the lactose during the fermentation process.
If you don't have asiago cheese handy, you can swap it out for parmesan, though the flavour will be a little more subtle. According to the Monash app, both asiago and parmesan cheese are safe in servings of 1/2 a cup (shredded). This recipe uses 1/4 cup of asiago, which is well within the recommended range.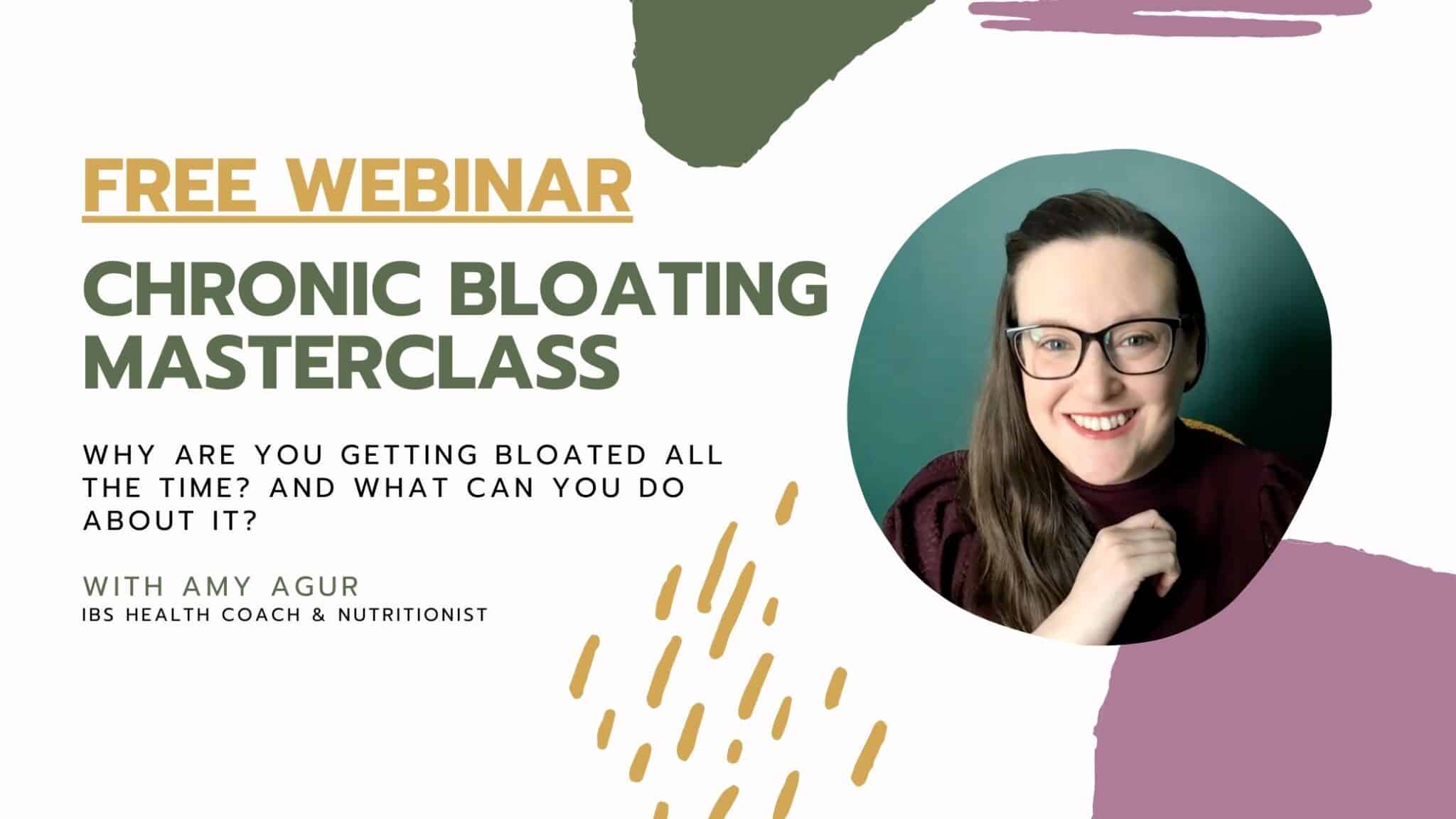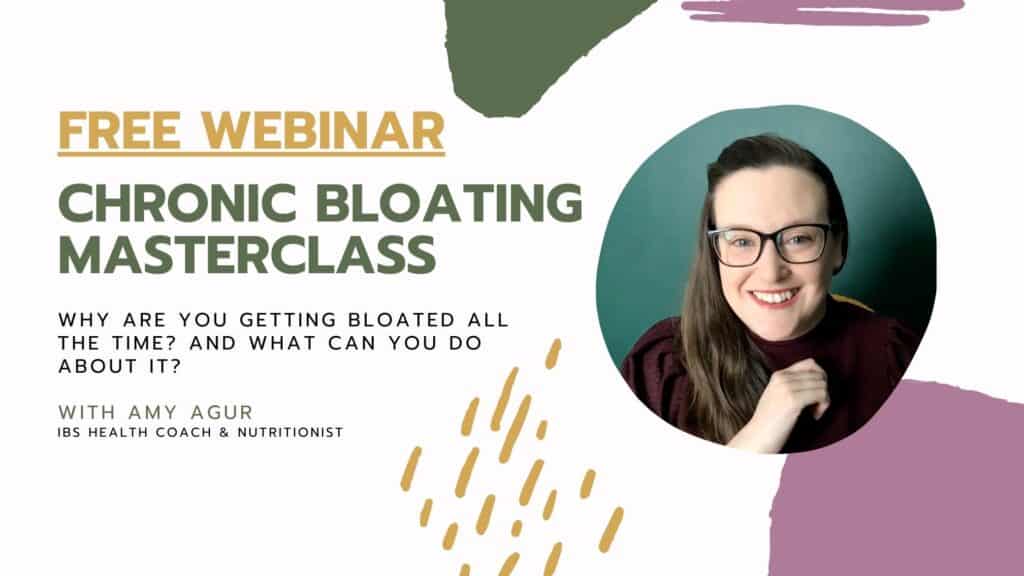 Pick Your Headliner
There are a ton of fun ways to use this low FODMAP pesto. Some of my favourite places to use it are in these FODMAP friendly hamburgers, in a savoury meatloaf, or on fresh pasta.
If you're feeling especially cheeky, try swapping out the tomato base on this FODMAP friendly Margherita pizza with some fresh pesto. You won't be disappointed.
Want to try this low FODMAP pesto? Don't forget to PIN THIS RECIPE for later.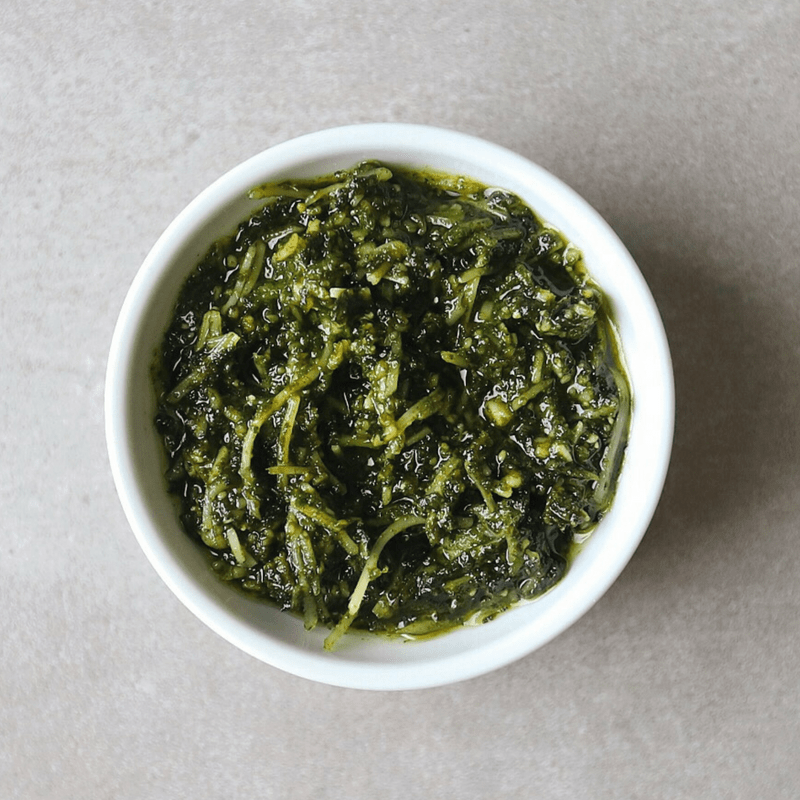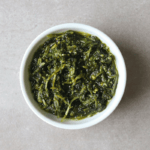 Low FODMAP Pesto
This low FODMAP pesto recipe is a quick and easy way to add bold, umami flavour to your favourite dishes.
What You Need
1

tbsp

olive oil

1

cup

fresh basil

(packed)

1/4

cup

pine nuts

1/2

tsp

salt

1/8

tsp

pepper

1/4

cup

asiago cheese

(freshly grated)
What You Do
Place basil and both oils in a blender and blend until basil leaves turn into a paste. Then, add the pine nuts, salt, pepper and asiago cheese, and blend until the pine nuts have been thoroughly broken down.
You might also like one of these:
Low FODMAP Hamburgers Bring on the summer with these easy low FODMAP hamburgers! Packed with savoury flavours, they're so good no one will guess they're low FODMAP.
Low FODMAP Mozzarella Sticks Crispy on the outside, rich and gooey on the inside, these easy mozzarella sticks will be the star of any party!
Low FODMAP Salsa Whether you're looking for something to serve on game day or just a healthy snack, this low FODMAP salsa is sure to please. Made with fresh ingredients and a little pizzaz, this recipe will steal the show!
If you like this post, don't forget to share it! Together we'll get the low FODMAP diet down to a science!