Are you looking for a kid-friendly side dish? Try these low FODMAP potato wedges. These tasty potatoes are seasoned with olive oil, salt, and pepper for a no-fuss side dish even your little FODMAPers will love.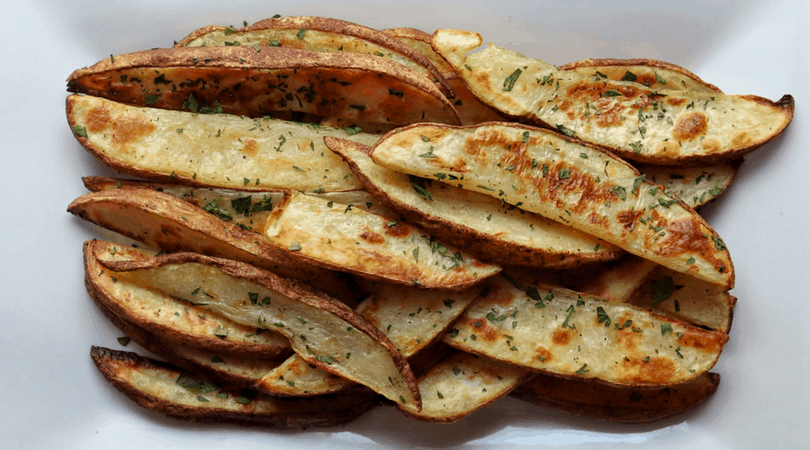 I'm a little obsessed with these low FODMAP potato wedges. I love their light, clean flavour and their crispy texture. I think they're the perfect sidekick for hamburgers, sandwiches, or a classic fish and chips.
To get them nice and crispy, soak them in a bowl of water for 30 minutes before you bake them. This will cause some of the starch to leach out of the potato and give it a much better crunch. Just remember to dry them off before you season them.
Think these low FODMAP potato wedges sound great, but you don't have time to try them now? Don't worry. You can PIN THIS POST for later.
Keep It FODMAP Friendly
These low FODMAP potato wedges will have the whole family lining up for seconds. According to Monash University, potatoes don't have any FODMAPs. So you can eat as many potato wedges as you want without adding to your FODMAP load.
Even though potatoes don't have any FODMAPs, they do have a lot of fiber. If you know you're sensitive to fiber, try peeling your potatoes or having a smaller serving.
Pick Your Headliner
These potato wedges are the perfect sidekick for these low FODMAP hamburgers, a classic dish of fish and chips, or this awesome low FODMAP pulled pork.
Want to try these low FODMAP potato wedges? Don't forget to PIN THIS RECIPE for later!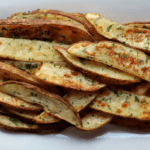 Low FODMAP Potato Wedges
Looking for a FODMAP friendly side dish? Your whole family will love these low FODMAP potato wedges.
What You Need
2

yukon potatoes

2

tbsp

olive oil

1/4

tsp

sea salt

1/4

tsp

freshly ground black pepper

1

tbsp

fresh parsley

(minced, *optional)
What You Do
Wash your potatoes and cut them into eighths. Stick them in a medium-sized bowl and soak them in water for at least 30 minutes (this will make them extra crispy).

While your potatoes are soaking, line a baking tray with parchment paper and preheat the oven to 450 degrees. Once your potato wedges have finished soaking, pat them dry and toss them in the olive oil, salt, and pepper. Bake for 30-35 minutes until the potatoes are cooked through and crispy. Toss with parsley and serve warm.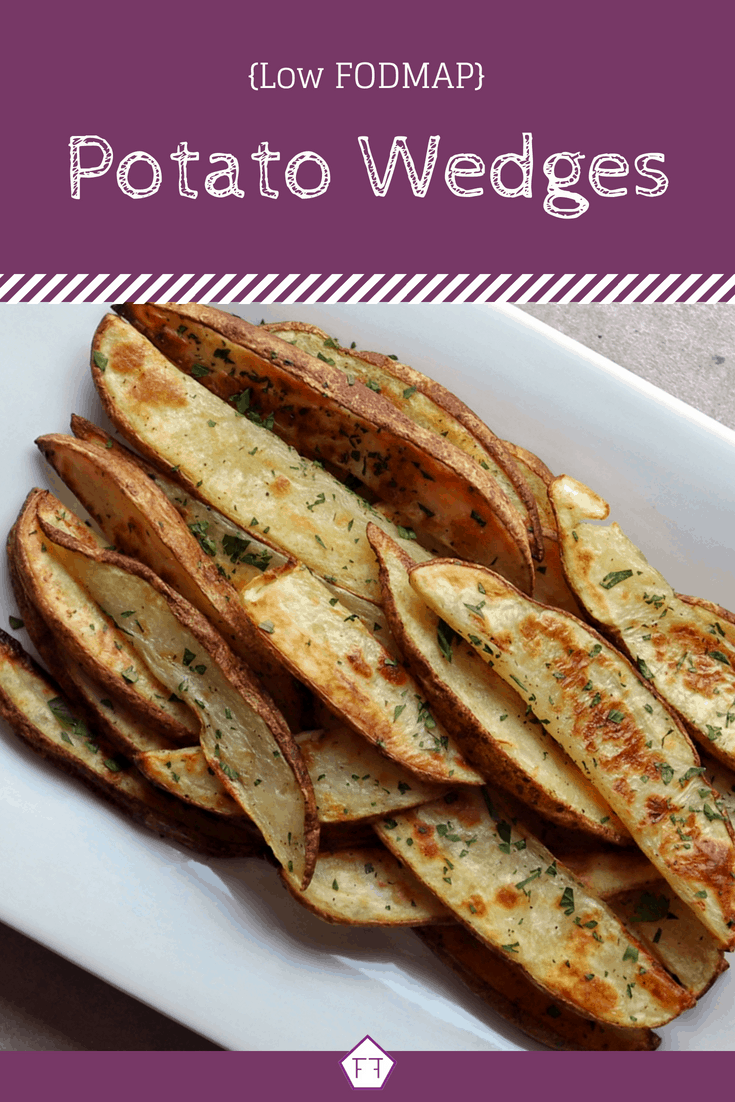 Your whole family will enjoy these low FODMAP potato wedges. If you like this recipe, make sure to sign up for my mailing list below. You'll get new low FODMAP recipes and articles delivered right to your inbox.
Wondering what else is happening in The FODMAP Formula kitchen? Follow me on Instagram for bonus recipes and a sneak peek at my latest projects. Together we'll get the Low FODMAP Diet down to a science!
© 2018 Amy Agur – The FODMAP Formula