Has the Low FODMAP Diet put a kink in your party plans? If you're new to the elimination phase, you may think your entertaining days are over. Fear not, my friend. If you need a FODMAP friendly appetizer idea, Give this low FODMAP chip dip a try.
Made with low FODMAP sour cream and FODMAP friendly chives, this recipe has a bold, creamy flavour your guests will love. Whether you're hosting your book club, a backyard bash, or settling in for the big game, this chip dip will keep your taste buds and your tummy happy.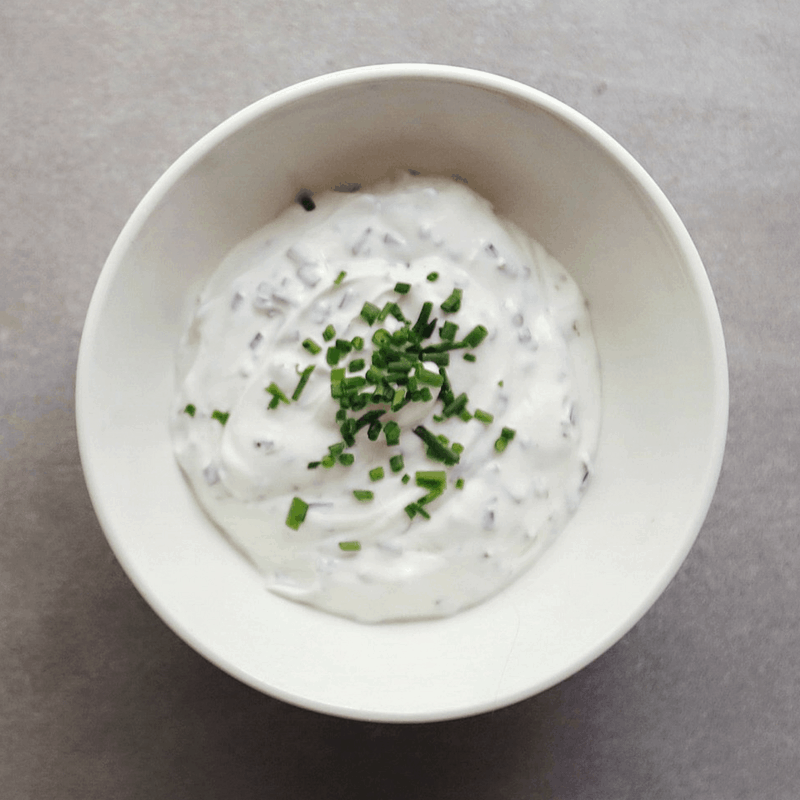 Every year, my husband and I go winter camping with his cousins. We try to bring a variety of "healthy" snacks, but the first thing out of our stash is generally the chips and dip. Like most people sensitive to high FODMAP foods, onions are a hard pass for me. But I'm a huge fan of onion-based chip dips. So, since starting the low FODMAP program, the struggle has been real!
If you're a fan of onion-based chip dips too, you're in luck! After a few not so delicious tries, I've cracked the code. You and your guests will love this Franken-FODMAPed chip dip. If chips are too greasy for you, this also tastes delicious with baby carrots, sliced bell peppers, or cherry tomatoes.
Think this low FODMAP chip dip sounds great, but you don't have time to try it now? Don't worry. You can PIN THIS POST for later.
Keep It FODMAP Friendly
This classic chip dip is so delicious, no one will guess it's low FODMAP. Check out the notes below for tips on keeping this recipe FODMAP friendly.
If you're in the elimination phase of the diet, you'll need to use a lactose-free sour cream. For my Canadian peeps, both PC and Gay Lea have lactose-free sour creams. If you want more information on using dairy during the Low FODMAP Diet, check out this article by Monash University.
Our other main ingredient is fresh chives. According to the Monash app, chives don't have any FODMAPs. This means you can add as many chives as you want without adding to your FODMAP load. So feel free to experiment to find the right flavour for you.
Whose Side Are You On?
My first pick for this low FODMAP chip dip is always FODMAP friendly potato chips. But you can also pair this tasty dip with carrot sticks, cherry tomatoes, cucumber, or bell pepper slices. Remember to check your Monash app for safe serving sizes.
Want to try this low FODMAP chip dip? Don't forget to PIN THIS RECIPE for later.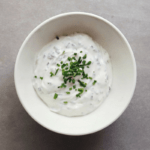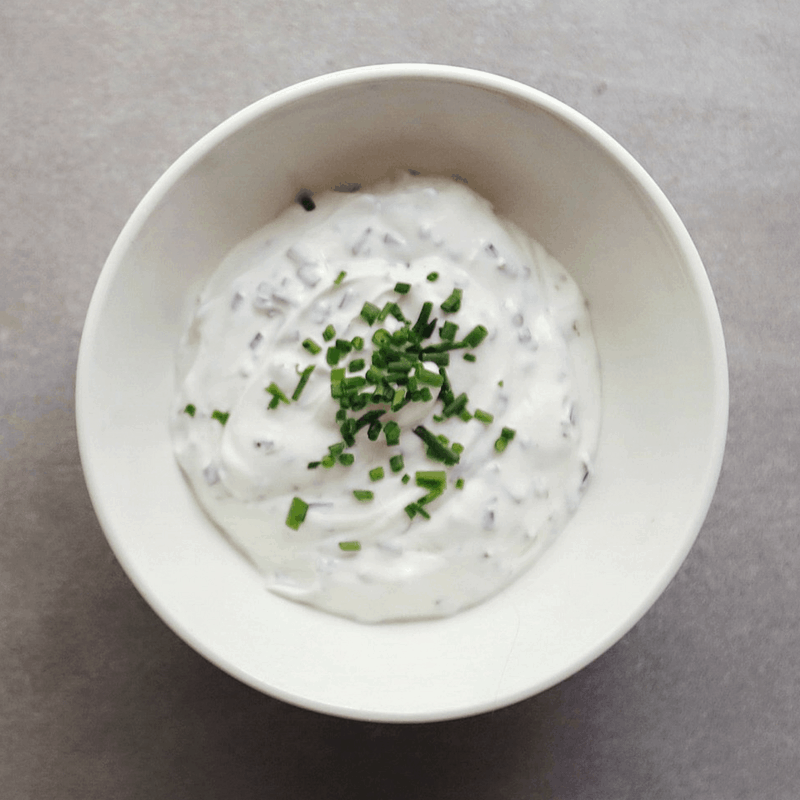 Low FODMAP Chip Dip
Has the Low FODMAP Diet put a kink in your party plans? Try this low FODMAP chip dip. With a rich, creamy flavour and a classic onion taste, no one will guess it's low FODMAP.
What You Need
1/2

cup

lactose-free sour cream

2

tbsp

minced chives

1/4

tsp

salt

pinch

pepper
What You Do
Mix all ingredients in a small bowl and serve.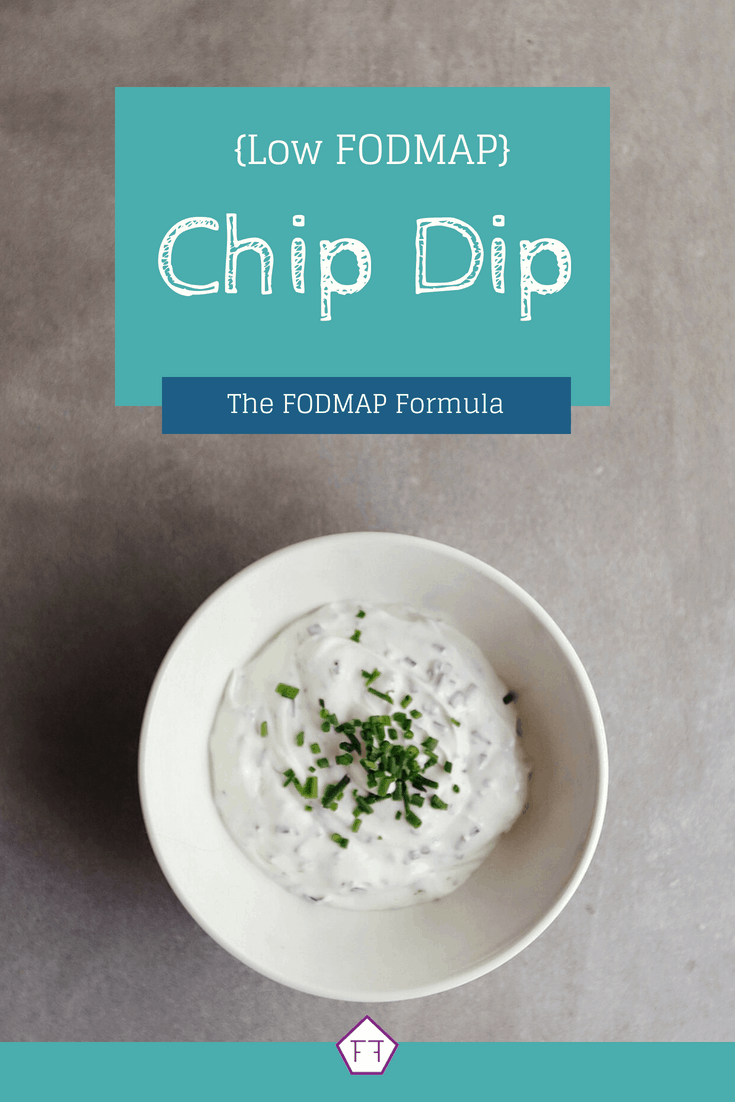 This low FODMAP chip dip is a party classic. So, grab your gang and enjoy. If you like this recipe, don't forget to sign up for my mailing list below. You'll get new low FODMAP recipes and articles delivered right to your inbox.
Want more FODMAP friendly inspiration? Follow me on Pinterest for even more great ideas. Together we'll get the Low FODMAP Diet down to a science!
© 2018 Amy Agur – The FODMAP Formula