Starting the Low FODMAP Diet can be tough. Planning three meals a day while learning a new set of rules can easily throw you for a loop. I know this first hand because I walked around with a pretty foggy brain for the first few days of the program. Then my supersleuth husband looked over my food journal and saw the problem right away. I wasn't eating enough calories.
According to my dietitian, this is a common issue for people starting the Low FODMAP Diet. She said it's hard to manage so many changes at once, so people focus on their three main meals. But we often forget a lot of our daily calories come from snacks. If snacks are something you haven't considered, you may end up a little short on fuel at the end of the day. Heads up, if you're like me, you may also get a little hangry.
If you need some ideas to tame your hunger pangs, check out these low FODMAP snack ideas. Remember, the kind of snack you need depends on your personal taste and what you need it to Do.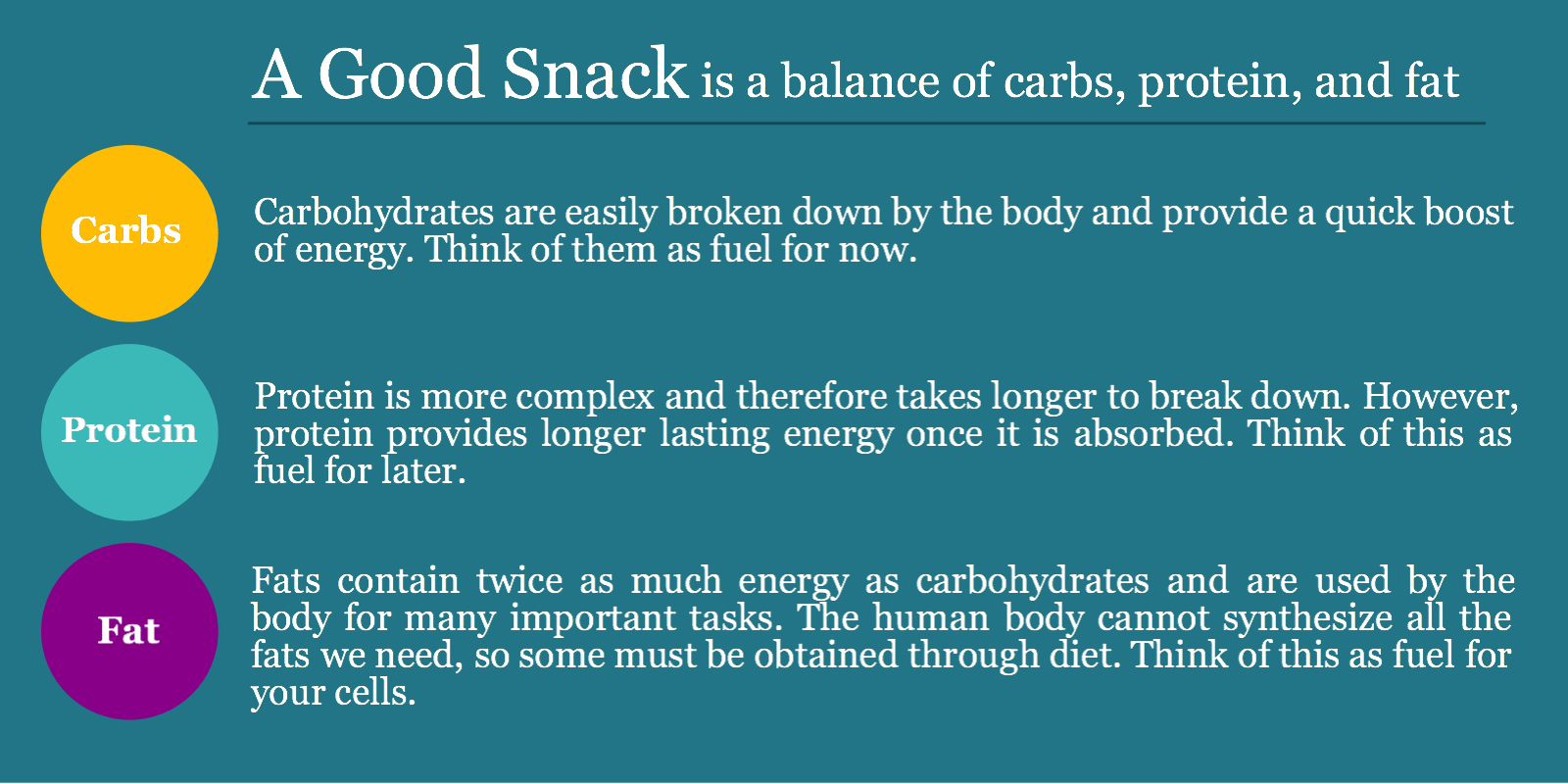 Make sure to balance your carbs, protein, and fat based on what your body is telling you. If your body needs fast fuel (you're feeling tired or foggy) you'll need both carbs (fuel for now) and protein (fuel for later).
Think that sounds great, but you don't have time to try these now? Don't worry, you can PIN THIS POST for later.
Sweet Snacks
Want something sweet? Hull 6-8 strawberries and fill them with 2 tbsp of feta cheese. Or, swap the cheese for a 1/2 cup of fresh whipped cream for something extra sweet.
If you're craving a baked treat, PC gluten-free mini brownies are the newest low FODMAP love of my life. These do contain soy lecithin and xanthan gum. If you react to these gut irritants, you can try my FODMAP friendly chocolate cupcakes instead.
When you're really craving sugar, try 4-5 squares of dark chocolate, Jell-O instant chocolate pudding, or Jell-O instant jelly (raspberry, strawberry, and diet lime flavours).*
Salty Snacks
Are you feeling salty? Try 4-5 cucumber rounds with 2 tbsp cottage cheese. Top the cheese with fresh ground pepper for a little kick.
For something a little more filling, try some mini nachos. Place 10 corn chips on a plate and sprinkle with 1/4 cup of shredded cheddar cheese. Microwave until cheese has melted. Top with sliced bell peppers, tomatoes, lettuce, or whatever you have handy.
If you're out and about, try packing 20 peanuts, 2 tbsp of pumpkin seeds, or 2 tbsp of sunflower seeds (hulled).
Crunchy Snacks
When you're craving something crunchy, try some baby carrots, sliced bell peppers, or cucumbers. According to Monash, no FODMAPs were detected in any of these; so you eat them until you're full.
If you're looking for something that doesn't need to be refrigerated, try some popcorn. According to Monash University, 7 cups of popcorn is low in FODMAPs. However, you can still trigger symptoms by eating too much food in one sitting. Make sure you portion out what you want and leave the rest in the kitchen (so you don't accidentally finish it). Let's be honest, we've all been there.
For a classic crunch, try some potato chips. Make sure you check the ingredients as wheat is a common additive as well as other high FODMAP items. Some low FODMAP* chips include:
Neal Brothers Kettle Chips – Himalayan Salt
Lay's Wavy Potato Chips – Original
Miss Vickie's Kettle Cooked Potato Chips – Original
Old Dutch Crunch Kettle Chips – Original
Think these snacks are worth a try? Don't forget to PIN THIS POST for later.
You might also like one of these:
If you like this post, don't forget to share it! Together we'll get the low FODMAP diet down to a science!
SaveSaveSaveSave
SaveSave
SaveSave
SaveSave
SaveSave