With Valentine's day right around the corner, you may have chocolate on the brain. Don't worry. I've got your chocolate cravings covered with these Low FODMAP chocolate cupcakes.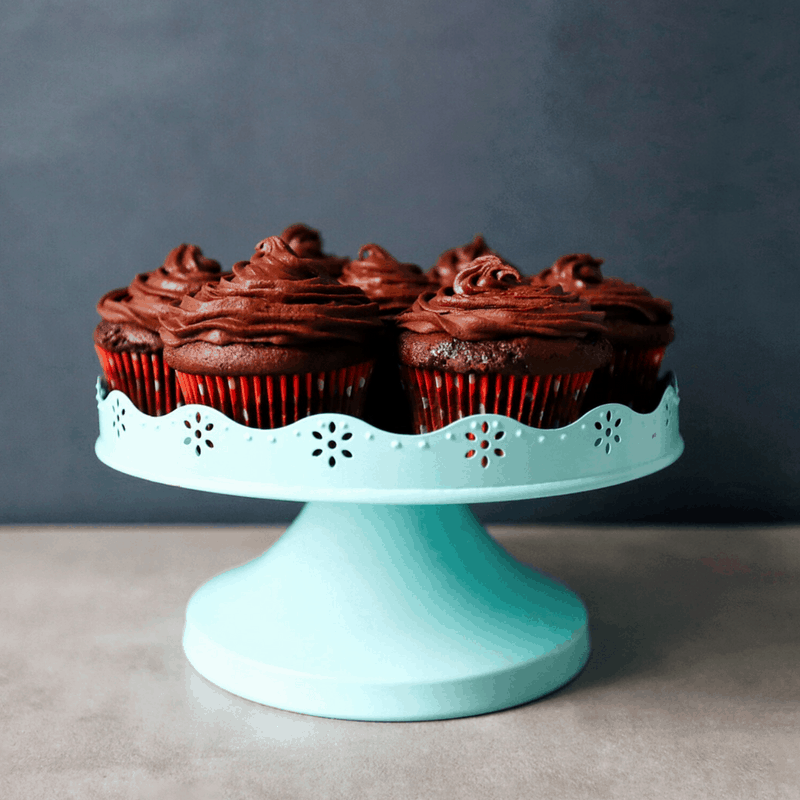 You should probably know that I'm a chocolate fiend. This probably explains why these low FODMAP cupcakes were one of my first Franken-FODMAP projects. I bet they'll be a family favourite at your house, too.
If you like the sound of these low FODMAP chocolate cupcakes, but you don't have time to try them now, PIN THIS POST for later.
Keep It FODMAP Friendly
It's ridiculously easy to keep these chocolate cupcakes low FODMAP. With a few tweaks, we'll curb those chocolate cravings in no time. Check out the notes below for some tips on keeping these tasty treats FODMAP friendly.
First up is flour. If you're in the elimination phase of the diet, you'll need to use a gluten-free flour. For my Canadian peeps, I use PC's all-purpose gluten-free flour. I like it because I can use it cup for cup and it doesn't have any gums.
Remember, unless you have celiac disease, you're avoiding the FODMAP fructan, not the gluten itself.
If you're in the elimination phase of the diet, you'll also need to use lactose-free milk. I normally use 1% because that's what I generally have kicking around. The fat percentage doesn't matter, though, so you can use whatever you have handy.
Next up is cocoa powder. According to the Monash app, cocoa is safe in servings of 2 heaping tsp. Monash recommends avoiding servings of 5 heaping tsp or more. This amount is high in fructans and galactooligosaccharides.
Our recipe uses 3/4 cups of cocoa in total. That works out to 3 tsp per cupcake. Since there is also some cocoa in our chocolate ganache icing, I recommend sticking to one cupcake per sitting.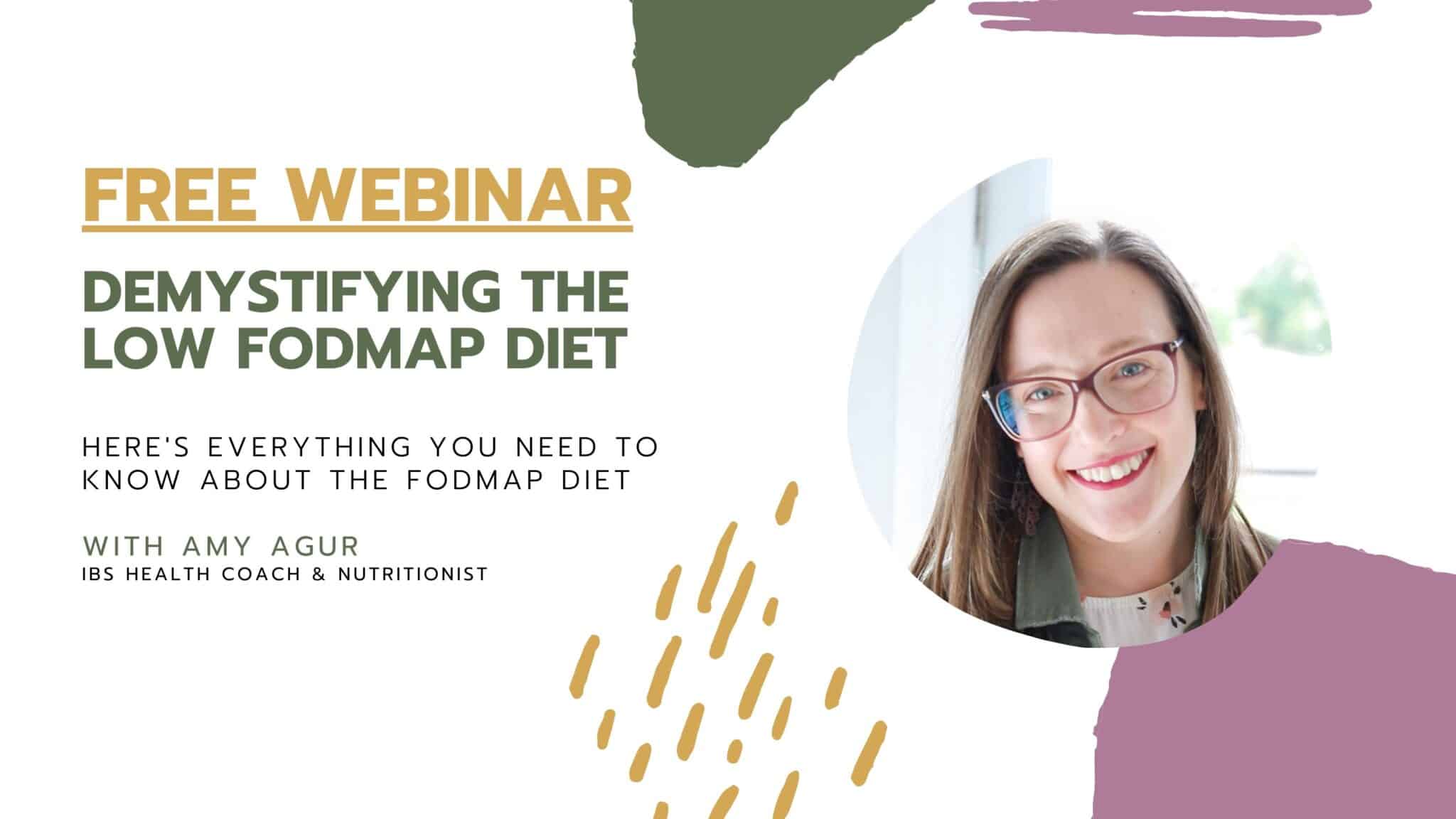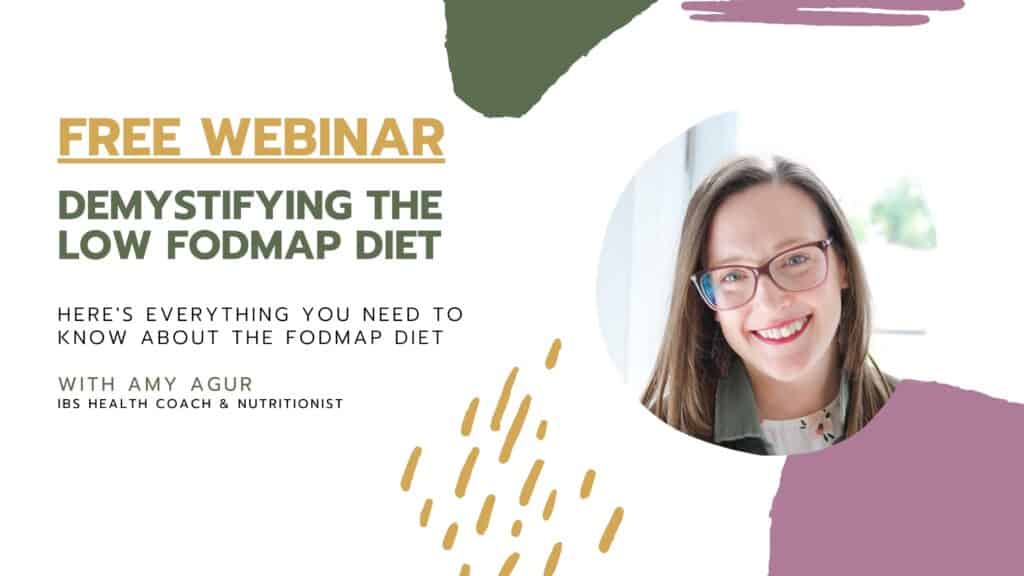 Speaking of icing, you'll also need to find some low FODMAP chocolate chips. I use Enjoy Life's vegan chocolate chips. They're made with coconut oil and cocoa powder and they work really well for baking projects.
Steer clear of chocolate chips that use milk or "milk solids." These have lactose in them and aren't safe in the elimination phase of the program.
Last but not least is coconut milk. Monash recommends a maximum serving of 1/3 cups per sitting. Our recipe uses 1/2 a can of coconut milk which works out to 1.3 tbsp per cupcake. This is within the recommended range.
If you think this recipe sounds great, make sure you PIN IT for later.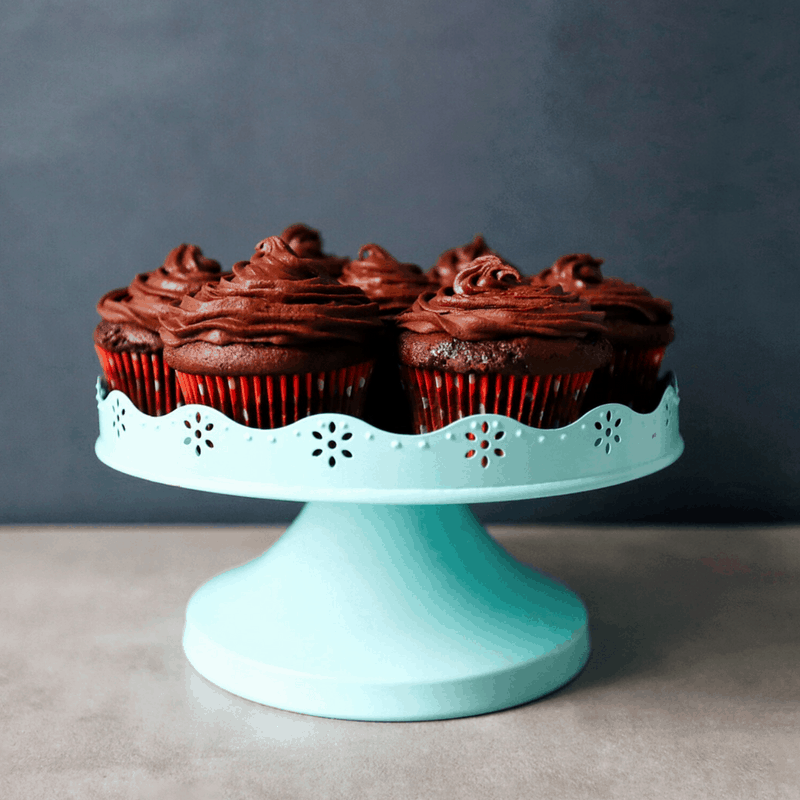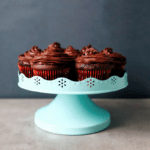 Low FODMAP Chocolate Cupcakes
Need a FODMAP friendly treat to curb those chocolate cravings? Try these low FODMAP friendly chocolate cupcakes! Rich and delicious, these cupcakes will be a family favourite in no time!
What You Need
Cupcakes
1 1/3

cup

gluten-free all-purpose flour

1/4

tsp

baking soda

2

tsp

baking powder

(gluten-free)

3/4

cup

unsweetened cocoa

1/8

tsp

salt

3

tbsp

butter

(room temperature)

1 1/2

cups

granulated sugar

2

eggs

3/4

tsp

pure vanilla extract

1

cup

lactose-free milk
Chocolate Ganache Icing
1

bag

vegan chocolate chips

1/2

can

coconut milk
What You Do
Cupcakes
Preheat oven to 350 degrees and line or grease 12 muffin cups.

In a medium-sized mixing bowl, mix together gluten-free flour, baking soda, baking powder, cocoa, and salt. Set aside.

Cream butter and sugar together in a large bowl until fluffy. Add eggs one at a time. Add vanilla and mix thoroughly.

Alternate adding flour mixture and lactose-free milk to batter, mixing gently in between.

Fill each muffin cup 3/4 full and bake for 15-17 minutes – until a toothpick inserted into the center of a cake comes out clean. Cool completely before icing.
Chocolate Ganache Icing
Heat coconut milk in small saucepan over medium-low heat. Stir frequently until small bubbles form around the edge of the pan.

Place vegan chocolate chips in a heatproof bowl. Pour warm coconut milk over chocolate chips and stir with a spatula until all chips are melted.

Cover the bowl with plastic wrap and allow the mixture to cool at room temperature for 2 hours, stirring every 30 minutes. Apply to cupcakes using a piping bag or a knife.
You might also like one of these:
Low FODMAP Salted Caramel Cupcakes Ready for a dessert that's dressed to impressed? With the perfect blend of sweet and salty, these easy low FODMAP salted caramel cupcakes will rock your socks!
Low FODMAP Pumpkin Bars Craving some pumpkin-inspired treats you can make at home? These sweet and savoury low FODMAP pumpkin bars will curb any fall craving!
Low FODMAP Maple Whisky Fudge Have a sweet tooth that can't be tamed? With a rich, silky texture and a deep, bold flavour, this low FODMAP maple whisky fudge is so good you'll forget it's low FODMAP!
If you like this post, don't forget to share it! Together we'll get the low FODMAP diet down to a science!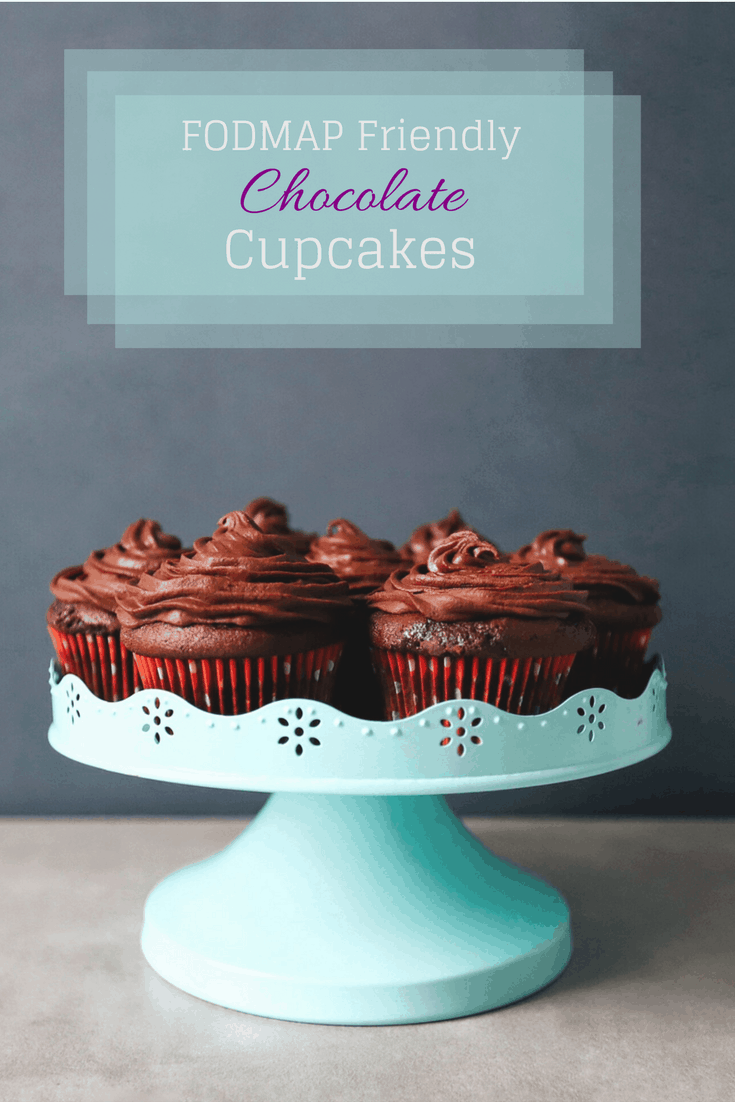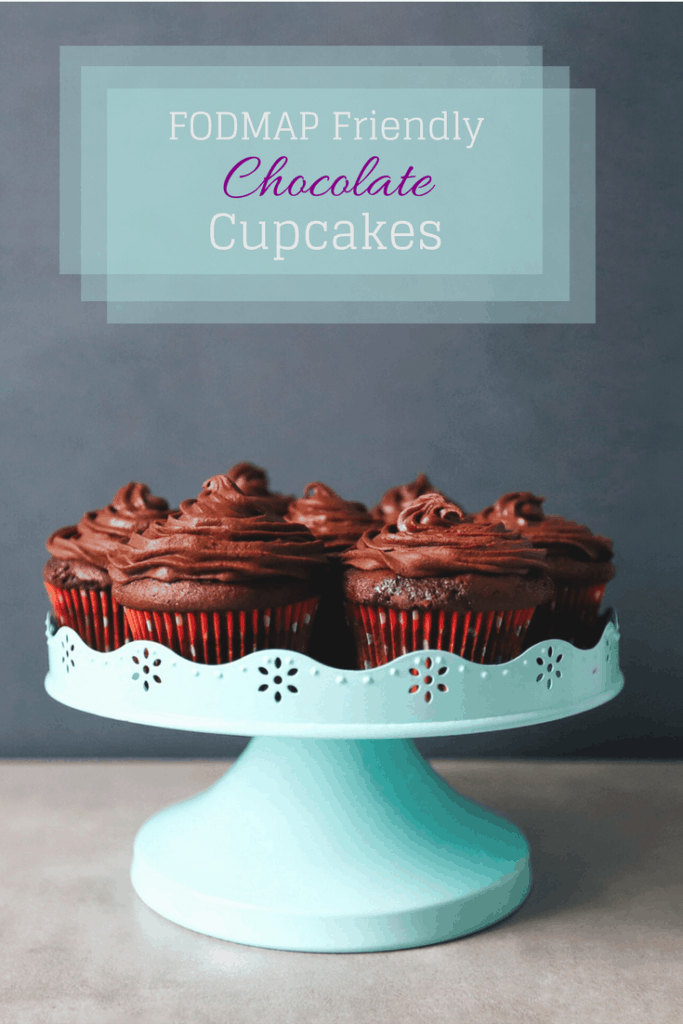 SaveSave