I know what it's like to live in a body you can't control. In fact, like many members of the IBS community, I lived most of my life in chronic pain, terrified to leave my home. There were so many things that would trigger symptoms of irritable bowel syndrome (IBS). When my doctor suggested trying the low FODMAP diet I thought what little life I still had was over. It was devastating. But I thought I'd give a mix and match low FODMAP meal plan a try.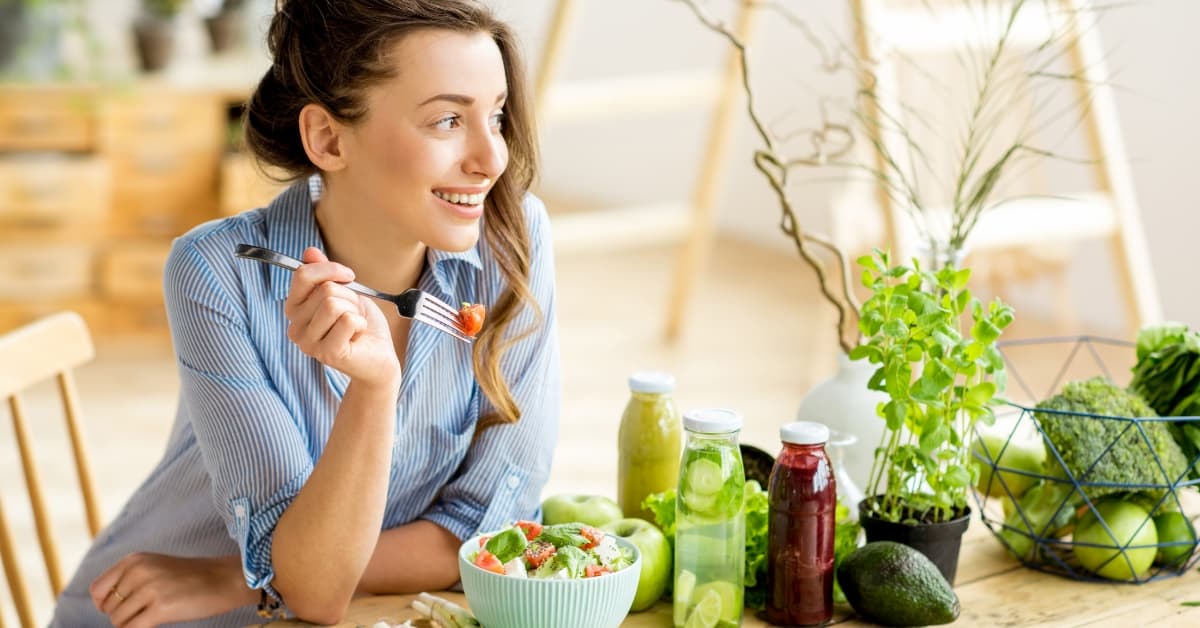 You don't need to feel discouraged! Once the low FODMAP diet became second nature, I discovered I could eat much more than I could before. Without the constant fear of sudden symptoms, I go out to restaurants with my family without food anxiety; I can be spontaneous with my friends; and I can make decisions about my life based on what I want, not what I think will keep my IBS under control.
I started this blog because I know the Low FODMAP Diet can be life-changing. But, I also understand the program can be terrifying when you're getting started. I created this mix and match meal plan to help you easily create low FODMAP meals you'll enjoy while you get your bearings.
This meal plan works with whole foods to help accommodate allergies, non-FODMAP food triggers, and plain old picky eaters (no judgment, I'm definitely in this category!).
The meal plan comes with a list of low FODMAP foods to mix and match and a meal planner with clear instructions on how to put low FODMAP foods together as meals. The key is to add each ingredient in a small amount, so you can stay within the recommended range. You'll also learn how to easily troubleshoot "FODMAP stacking," which is a common problem for beginners.
When I started the low FODMAP diet, I thought my life was over. But, now that I'm confident in choosing foods that are right for my body, I'm in control of my life, not my IBS. If you're ready to give the Low FODMAP diet a try, grab your mix and match low FODMAP meal plan and let's get you started today!
I hope this mix and match low FODMAP meal plan helps take some of the stress out of getting started! Together we'll get the Low FODMAP Diet down to a science!
You might also like one of these articles:
What is Referred Pain? You already know IBS can be a pain in the butt! But, did you know it can also be a pain in the back? Check out this article for everything you need to know about why and how referred pain happens.
How to Relieve Trapped Gas? Need some help letting it go? These practical tips will help you prevent trapped gas when you can and relieve it when it strikes.
When Should I Start the Low FODMAP Diet? Wondering if you should start the Low FODMAP Diet? Check out this article to find out if the low FODMAP program is right for you and a few things you should try first.
If you like this post, don't forget to share it! Follow me on Instagram @fodmapformula for more FODMAP-friendly recipes and tips. Together we'll get the low FODMAP diet down to a science!