Does coming home feel like a sprint from the front door to the kitchen? Try this low FODMAP sweet and sour chicken. Ready in 25 minutes, this recipe will keep your taste buds and your tummy happy, no running shoes required.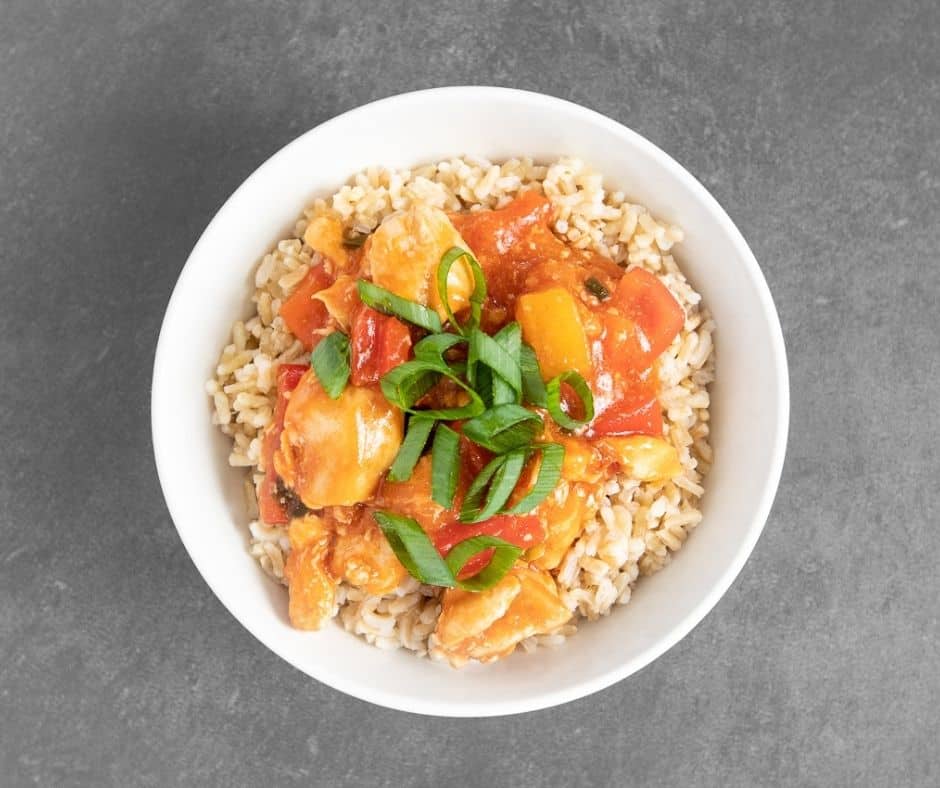 Heads up, this post uses affiliate links. If you make a purchase using one of the links I've provided, I'll receive a small sum of money. You can read more about my affiliations here.
---
This cheeky little stir-fry gets its pizzaz from a combination of fresh pineapple and ginger. I normally serve it on white rice and call it a day. This recipe is a no-brainer if you need a mouth-watering dinner but you're crunched for time.
Think this low FODMAP sweet and sour chicken sounds great, but you don't have time to try it now? Don't worry. You can PIN THIS POST for later.
Keep It FODMAP Friendly
This tasty low FODMAP sweet and sour chicken will wake up your taste buds. Check out the notes below for information on keeping this awesome dish FODMAP friendly.
First up, cornstarch. According to the Monash app, cornstarch is safe in portions of 2/3 of a cup. We'll be using 4 tsp, which is within the recommended range.
Next up is ketchup. While tomatoes themselves are normally low FODMAP (with a few exceptions), companies tend to add high FODMAP ingredients to their products. Look out for ketchup sweetened with high-fructose corn syrup (HFCS), or glucose-fructose. And, as always, keep an eye out for added onion and garlic. These might be labeled as "seasonings" or "natural flavours" on some products. If you can't find a low FODMAP ketchup at your local store, you can order one online from a FODMAP-friendly company like Fody foods Co.
This recipe also uses soy sauce. Since most soy sauces contain wheat, you'll need a gluten-free soy sauce or a tamari sauce. Try your best to find a "low-sodium" soy sauce or your final dish may turn out too salty.
Last but not least is pineapple. Monash recommends limiting pineapple to 1 cup per sitting as servings of 1.5 cups or more are high in fructans. This recipe uses 1.5 cups of fresh pineapple for 4 servings, so you'll be fine as long as you don't eat the whole recipe yourself. Trust me, it will take all of your willpower.
Whose Side Are You On?
I like to serve this recipe on plain white rice. If you need to add a few more bites to your dish you can try adding 1 cup of steamed edamame beans, half a cup of steamed broccoli heads, or a small salad.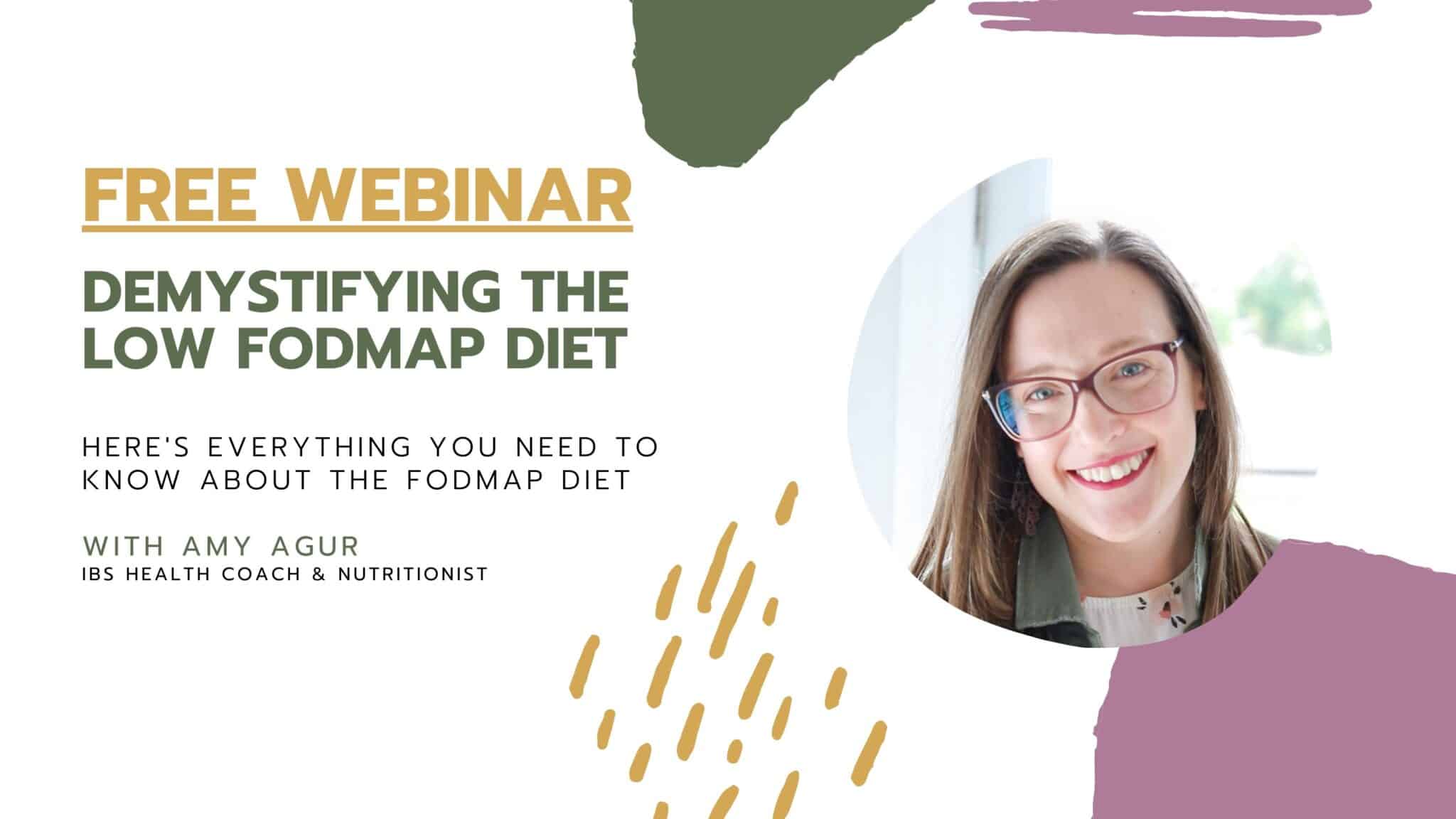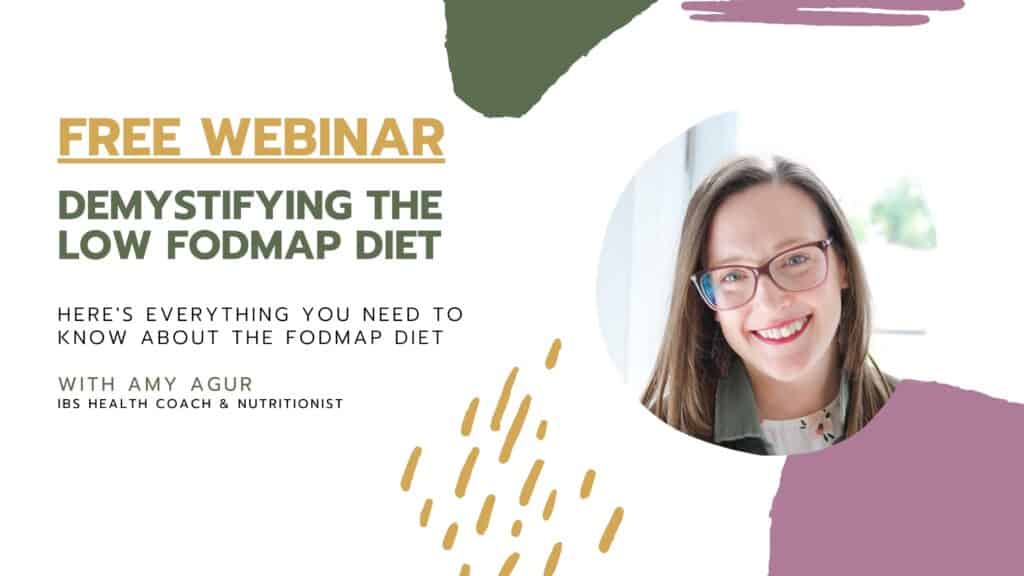 FODMAP math
Wondering how this savoury dinner stacks up? Check out the notes below to see how many servings of each FODMAP group are in 1 cup of this recipe.
Fructose = 0
Lactose = 0
Fructan = 1.3
GOS = 0
Polyol = 0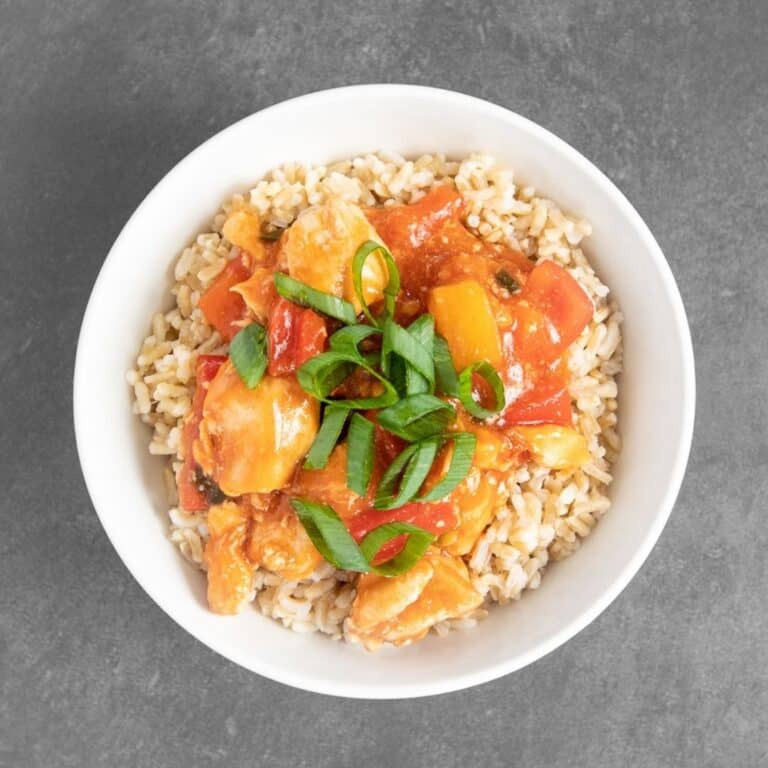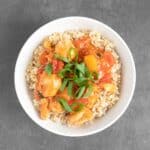 Low FODMAP Sweet and Sour Chicken
Shake up your next meal with this low FODMAP sweet and sour chicken! This combination of fresh pineapple and ginger will wake up your taste buds without hurting your tummy!
What You Need
2

lg

egg whites

4

tsp

cornstarch

(divided)

1

lb

chicken breasts

(boneless, skinless, cut into 1″ pieces)

6

tbsp

low FODMAP ketchup

1/4

cup

water

3

tbsp

apple cider vinegar

2

tbsp

brown sugar

1.5

tbsp

gluten-free soy sauce

(low sodium)

2

tbsp

canola oil

(divided)

1

red bell pepper

(cut into 1″ pieces)

1.5

cups

fresh pineapple

(cut into chunks)

2

tsp

fresh ginger

(grated)

3

green onions, green parts only

(cut into 1″ pieces)

3/8

tsp

kosher salt

rice or low FODMAP noodles for serving
What You Do
Combine egg whites with 1 tbsp of cornstarch in a large bowl. Add chicken to the bowl and toss it until each piece is coated.

Combine the rest of the cornstarch, ketchup, water, apple cider vinegar, brown sugar, and soy sauce in a second bowl.

Heat 1 tbsp of oil in a large non-stick frying pan on medium-high. Add the bell peppers to the pan and cook for 2 minutes, stirring frequently. Add the pineapple, ginger, and green onions to the pan. Cook for another 2 minutes, stirring consistently. Transfer to plate and set aside.

Add remaining oil to the pan. Then add the chicken (allowing any excess egg whites to drip back into the bowl before transferring it to the pan). Cook the chicken for 6 minutes (or until the chicken is browned and cooked through). Then add your bell pepper mixture and your ketchup mixture to the frying pan and bring it to a simmer. Allow it to simmer for one minute to thicken up, then sprinkle with salt and serve immediately on rice or low FODMAP noodles.
You might also like one of these:
Low FODMAP Chicken Quesadillas Looking for some serious comfort food you can make in a flash! These savoury low FODMAP chicken quesadillas will rock your socks!
Low FODMAP Sesame Beef Stir-fry Looking for a tasty dinner you can make in a flash? This quick and easy low FODMAP sesame beef stir-fry is the perfect way to shake up your dinner routine!
Low FODMAP Chicken Cacciatore Looking for a tasty weeknight dinner idea? Your whole family will love this easy low FODMAP chicken cacciatore!
If you like this post, don't forget to share it! Together we'll get the low FODMAP diet down to a science!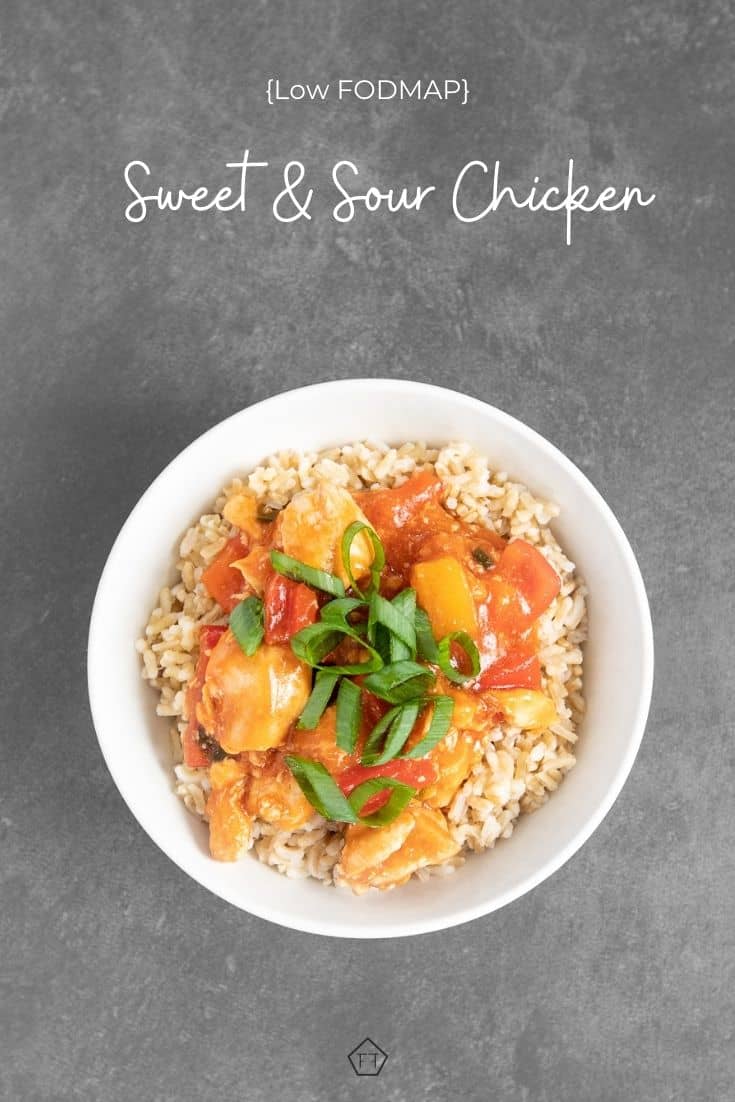 SaveSaveSaveSave
SaveSave
SaveSave
SaveSave