Looking for something warm to replace your daily cup of coffee? Try this low FODMAP London fog. Born in Vancouver, Canada, the London fog is made with earl grey tea and steamed milk. With a lovely, silky texture and a hint of lavender, it will keep you cozy this winter.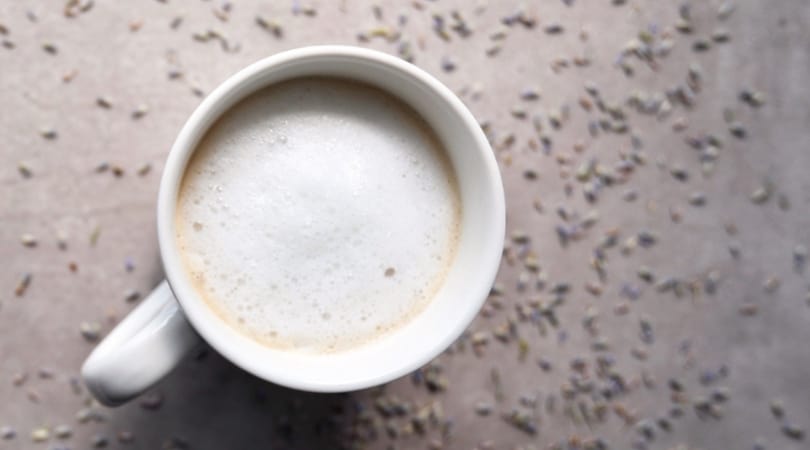 I'll admit I was a little late on the London fog train. In fact, my introduction to this delicious, creamy latte is infamous in my circle of friends.
The day I discovered this lovely treat, I was meeting a friend for a work date. We were trying to decide where to meet when my friend suggested a new cafe that served London fogs. Now, I'll admit I was in a bit of a rush and I misread her message. I thought she had said London frogs and got about three jokes in before she graciously corrected me. We both had a good laugh, and I'm pretty sure I'll be teased about it for the rest of my days.
Think this low FODMAP London fog sounds great, but you don't have time to try it now? You can PIN THIS POST for later.
Keep It FODMAP Friendly
A low FODMAP London fog is the perfect way to warm up this winter. Check out the notes below for tips on keeping this recipe FODMAP friendly.
First, London fogs use strongly steeped earl gray tea. According to Monash, strongly brewed black tea is safe in portions of 180 ml per serving (the size of a small teacup). This means, if you want to increase the tea flavour, you can use less milk, but you can't increase the amount of tea. You should also limit yourself to one London fog per sitting (3 hours).
Next up is milk. If you're in the elimination phase, you need to use lactose-free milk. I like using whole milk in my London fog because the fat in the milk makes it taste a little sweeter.
Finally, lavender hasn't been tested by Monash, yet. If you're in the elimination phase, skip this ingredient for now. Once you've completed the re-challenge phase you can test it yourself. Not sure how? Check out this post by Monash University for instructions on testing your own foods.
Want to try this low FODMAP London fog? Don't forget to PIN THIS RECIPE for later.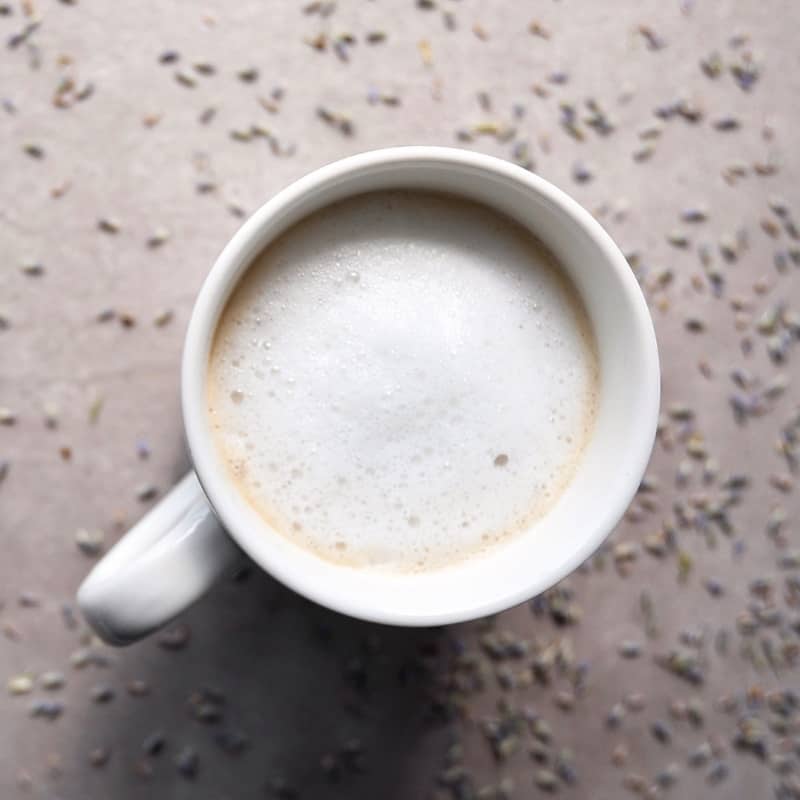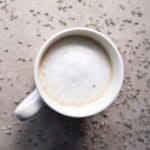 Low FODMAP London Fog
Looking for something to keep you warm this winter? Try this delicious low FODMAP London fog. The combination of earl gray tea and lavender are sure to keep you cozy!
What You Need
3/4

cup

vanilla flavoured earl gray tea

(strongly brewed)

1

tsp

lavender buds

2

tsp

sugar

1

cup

steamed lactose-free whole milk
What You Do
Steep your earl gray tea and lavender in 3/4 cups of hot water in a large heat-proof glass for 5 minutes.

While the tea is steeping, steam your milk using a milk steamer or heat it on the stove until it reaches about 140 degrees. Set aside.

When your tea has finished steeping, remove the tea bag and the lavender buds, add your sugar, and then add the milk. Give it a quick stir and enjoy!
You might also like one of these:
Low FODMAP Pumpkin Spice Latte With a rich, creamy texture and a hint of pumpkin spice, this low FODMAP pumpkin latte will cure any fall craving!
Low FODMAP Mocha Macchiato Made with coconut milk, espresso, and of course, a little chocolate, this mocha macchiato will put a FODMAP friendly twist on your afternoon pick-me-up.
Low FODMAP Hot Chocolate Made with dark chocolate and lactose-free milk, this rich and creamy hot chocolate will leave your insides warm and toasty.
If you like this post, don't forget to share it! Together we'll get the low FODMAP diet down to a science!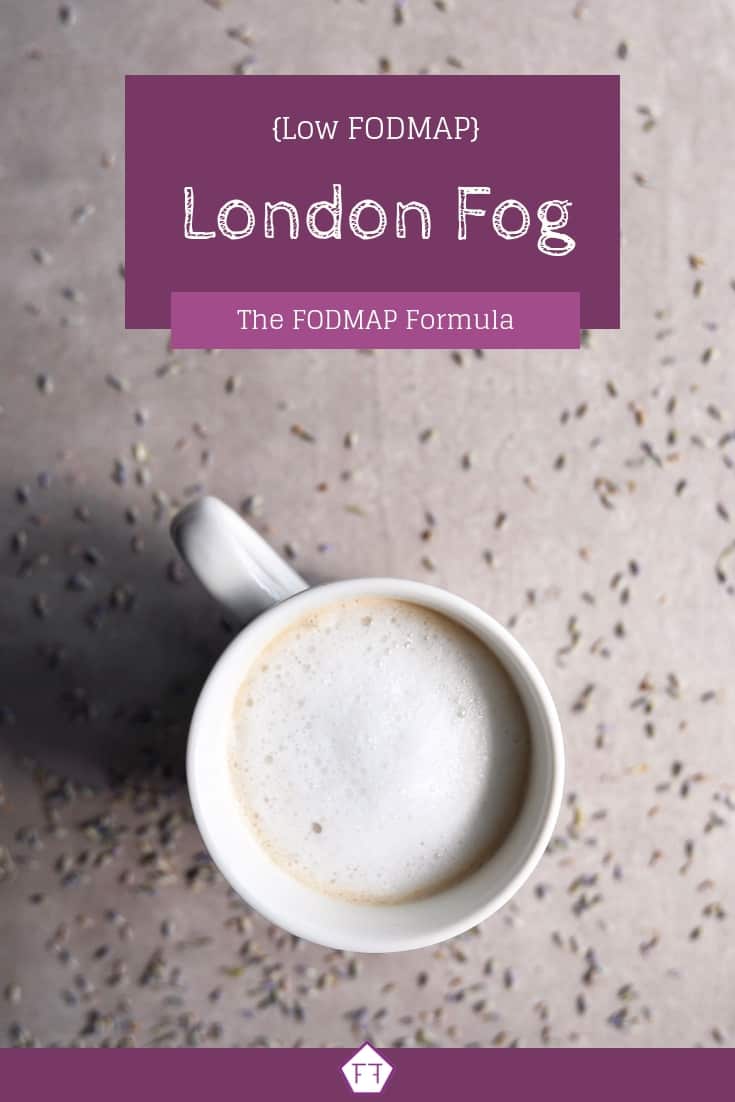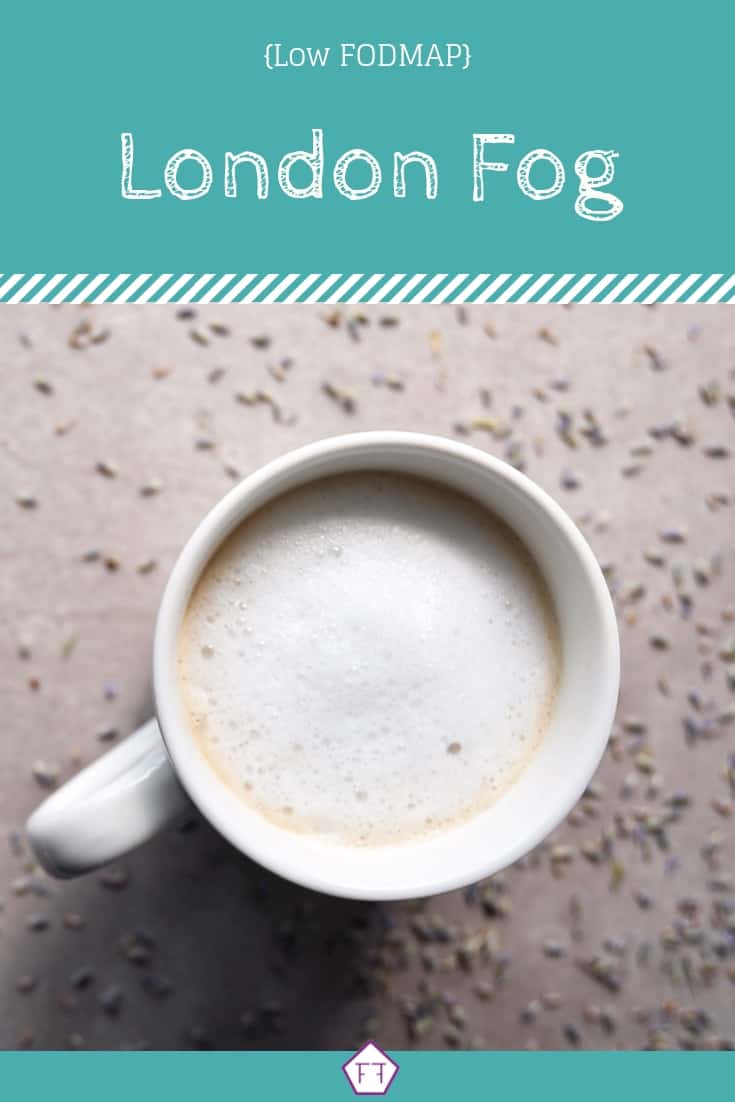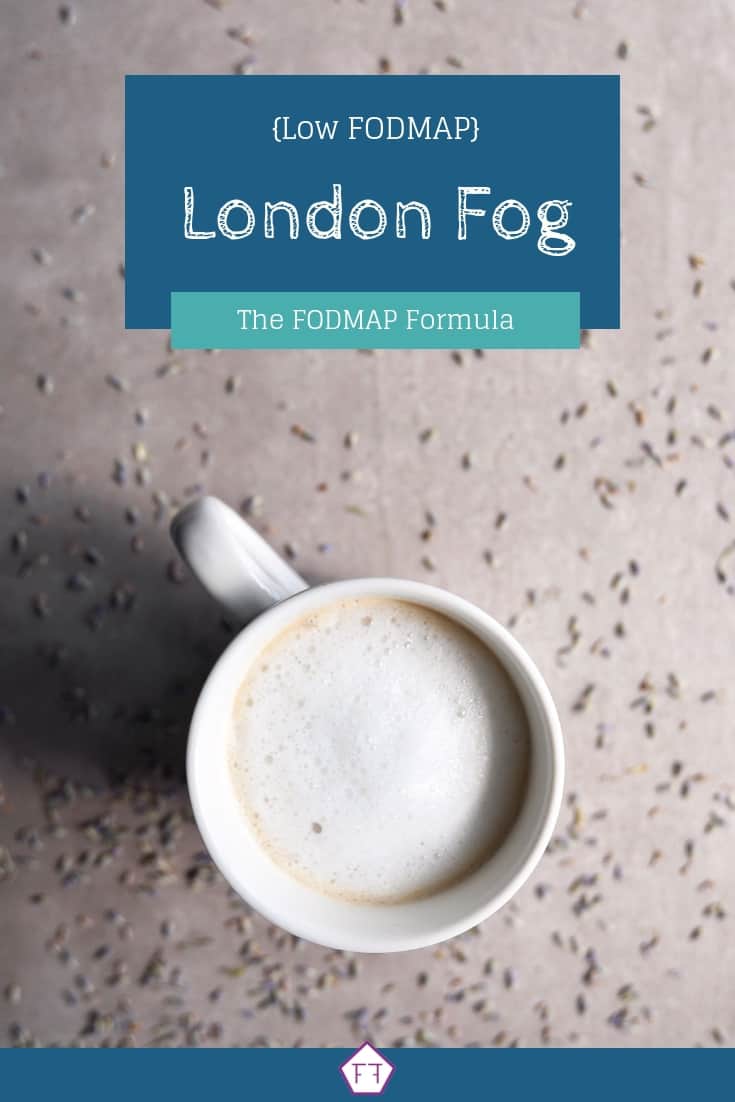 SaveSave
SaveSave
SaveSave
SaveSave