Looking for a diner-inspired lunch idea? These classic low FODMAP potato toasties will be a family favourite in no time!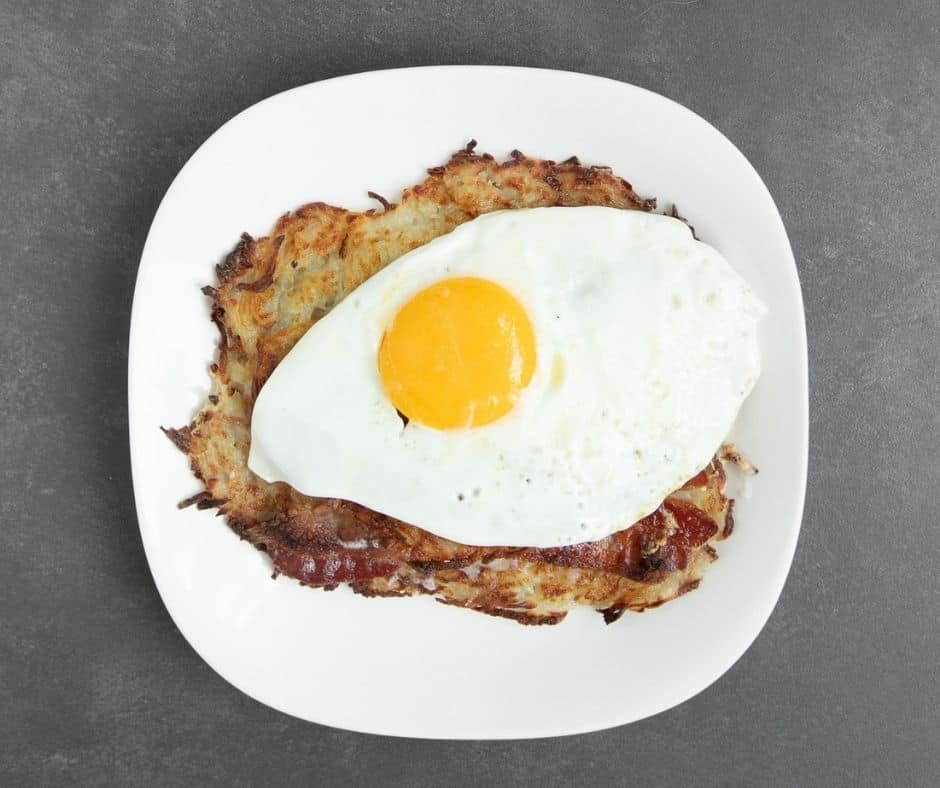 A few weeks ago, one of my Facebook community members showed me a video of these potato toasties. Now, I have to admit, I'd never heard of a toasty. But they looked pretty fun, so I thought I'd give them a try.
OMG. They're so delicious! There is a diner here in Toronto that's open 24 hours and one of my dreams is to go there for "night brunch." This little sandwich reminds me so much of the kinds of food they served there.
If you haven't had a toasty before, we're basically turning two hash browns into an epic grilled cheese sandwich and topping it with a sunny little egg. The egg is optional, if that's not your jam. Or is it? I don't know. Any who, let me know in the comments what the heck a toasty is and if we're even a little close, here!
Pick your sidekick!
These tasty little toasties are essentially a grilled cheese sandwich! Try pairing them with a tasty garden salad or this easy low FODMAP tomato soup!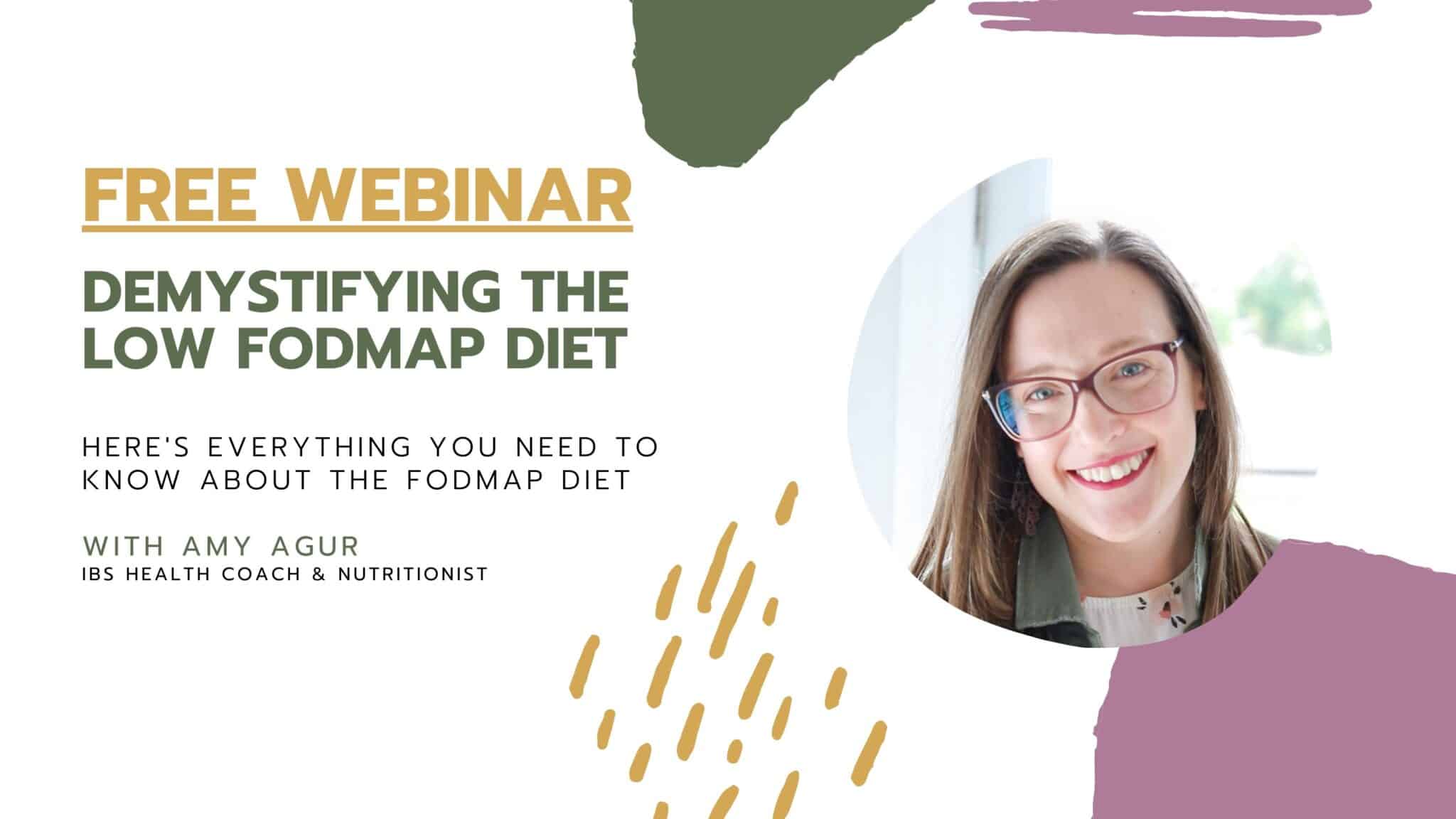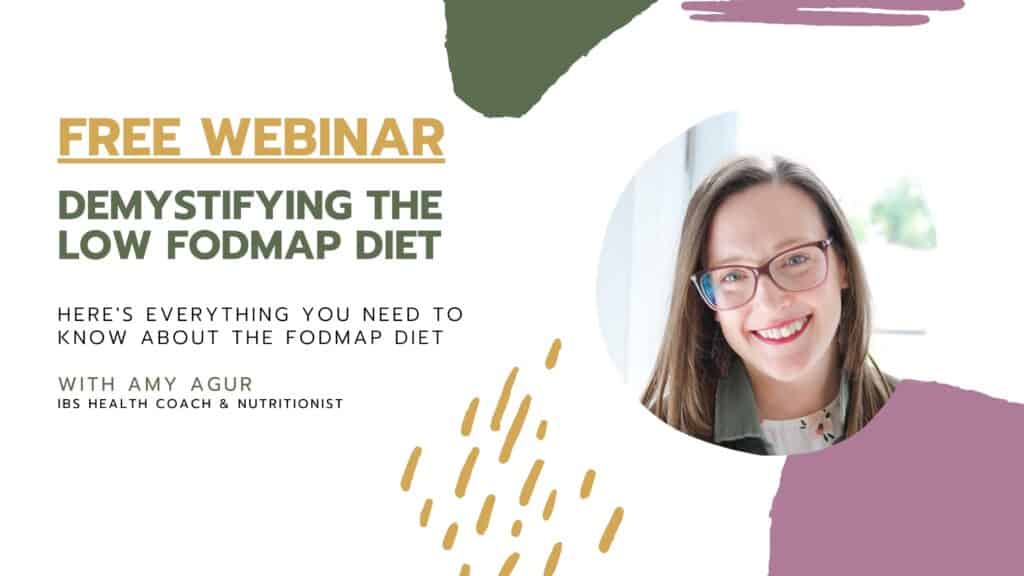 FODMAP math
My favourite part about these low FODMAP potato toasties is that they don't have any FODMAPs! So you can pack your plate without worrying about blowing your FODMAP budget!
Fructose = 0
Lactose = 0
Fructan = 0
GOS = 0
Polyol = 0
Want to try this tasty recipe? Don't forget to save it for later!
Print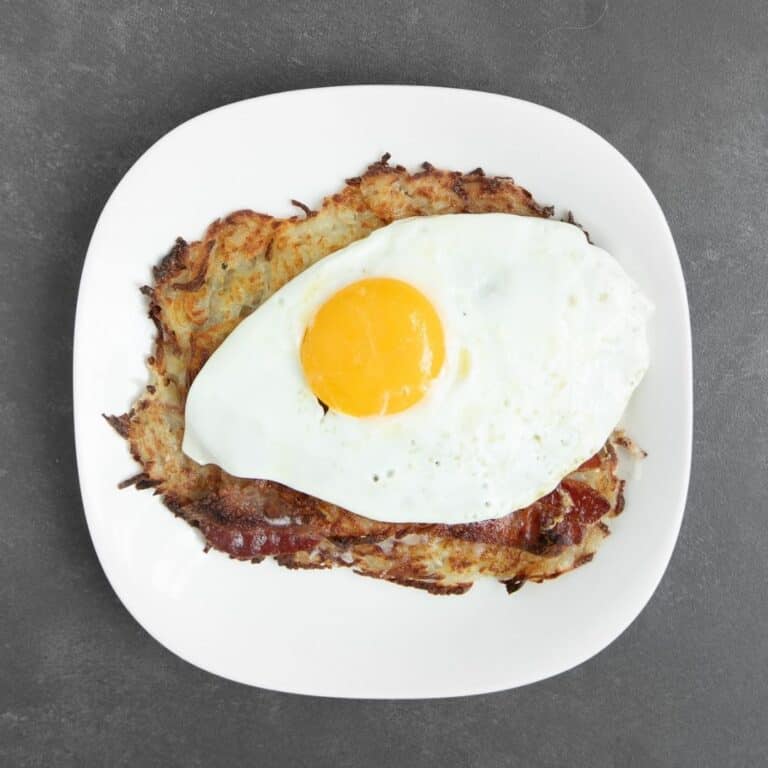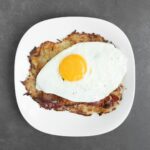 low FODMAP potato toastie
---
Description
These low FODMAP potato toasties are the ultimate comfort food! Heat up your skillet and dig in! 
---
1

russet potato, washed, peeled, and shredded

1 tbsp

vegetable oil

1/4 cup

cheddar cheese, shredded

2

pieces of bacon, cooked

1 tbsp

olive oil

1

lg egg
---
Instructions
Heat your vegetable oil in a medium-sized oven-safe frying pan.
Pick up half of the shredded potato in your hands and squeeze out any liquid you can over a small bowl. Plop the potato into the pan and pat it down into a small patty (like a piece of bread). Repeat with the remaining potato.
Cook the hashbrowns over medium heat until they're browned on the bottom, then flip them over to brown the other side. While the second side is browning, add the cheese and bacon to one hashbrown. Once the second side is crispy, remove the pan from heat and place the naked hashbrown on top of the cheesy one (like a grilled cheese sandwich)
Heat the olive oil in a small pan over medium heat. Add your egg to the pan and let it cook sunny-side up. 
Turn on your broiler and melt the cheese (about 3-5 minutes). Then transfer your sandwich to a plate and top with your fried egg. Enjoy!
Notes
Recommended low FODMAP serving – 1 sandwich per sitting
You can totally use half a sweet potato and half russet potato to add a fun pop of flavour! Sweet potato is low FODMAP in servings of 1/2 a cup or 75 g per sitting. 
If you like this post, don't forget to share it! Together we'll get the low FODMAP diet down to a science!
PS Want access to bonus content, VIP discounts, and some fabulous freebies? Sign up for my mailing list below and you'll get all these goodies and more sent directly to your inbox!
You might also like one of these:
If you like this post don't forget to share it! Follow me on YouTube @flipyourleaf for a ton of videos on understanding FODMAPs, IBS mechanics, and how to feel safe in your body. Together we'll get the low FODMAP diet down to a science!