Looking for a show-stopping dessert idea? This sweet and simple low FODMAP pavlova will be the talk of your dessert table!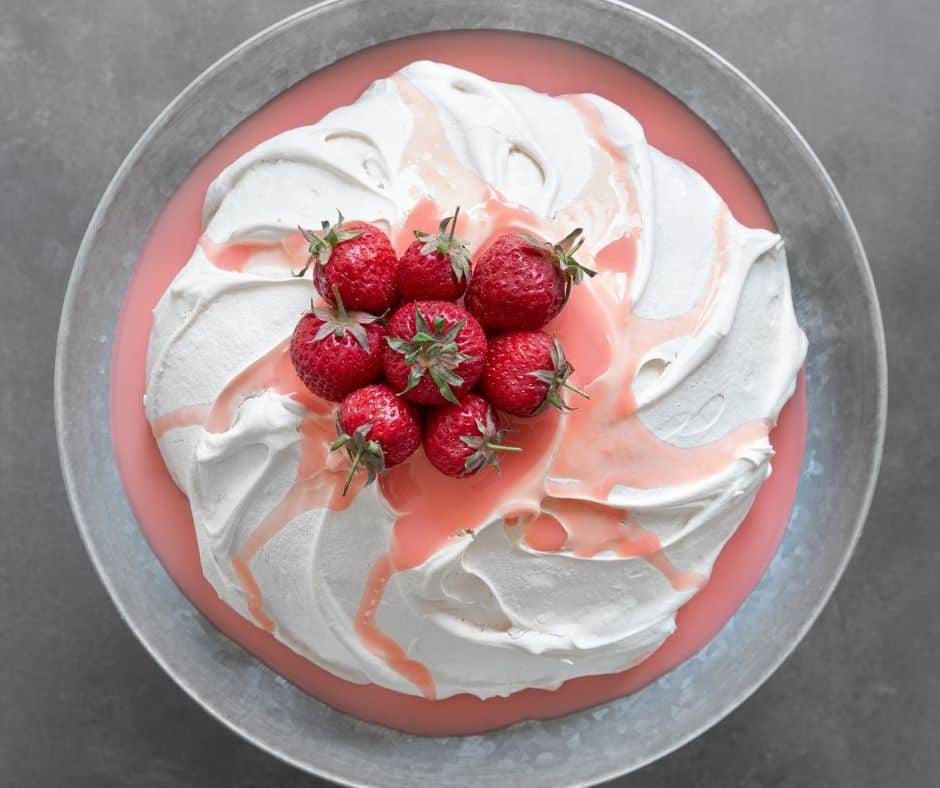 I've always wanted to make a pavlova, but they seemed really tricky! Every time I think of making a meringue all I can picture is Sookie St. James frantically frothing egg whites at the Firefly Inn and that's just not my vibe!
But when we moved, our realtor gave me a stand mixer as a housewarming gift and suddenly beating egg whites for 20 minutes felt a little more feasible! And, as it turns out, these little marshmallow cakes are actually super easy to make!
It turns out the trick is to keep them small and keep them tall! That way your pavlova will have a good, solid structure, but also have enough space on the inside to keep that nice fluffy centre! Just don't forget to leave a little crater in the middle for your fruit, whipped cream, or whatever else you want to top it with. I used my tasty low FODMAP rhubarb curd!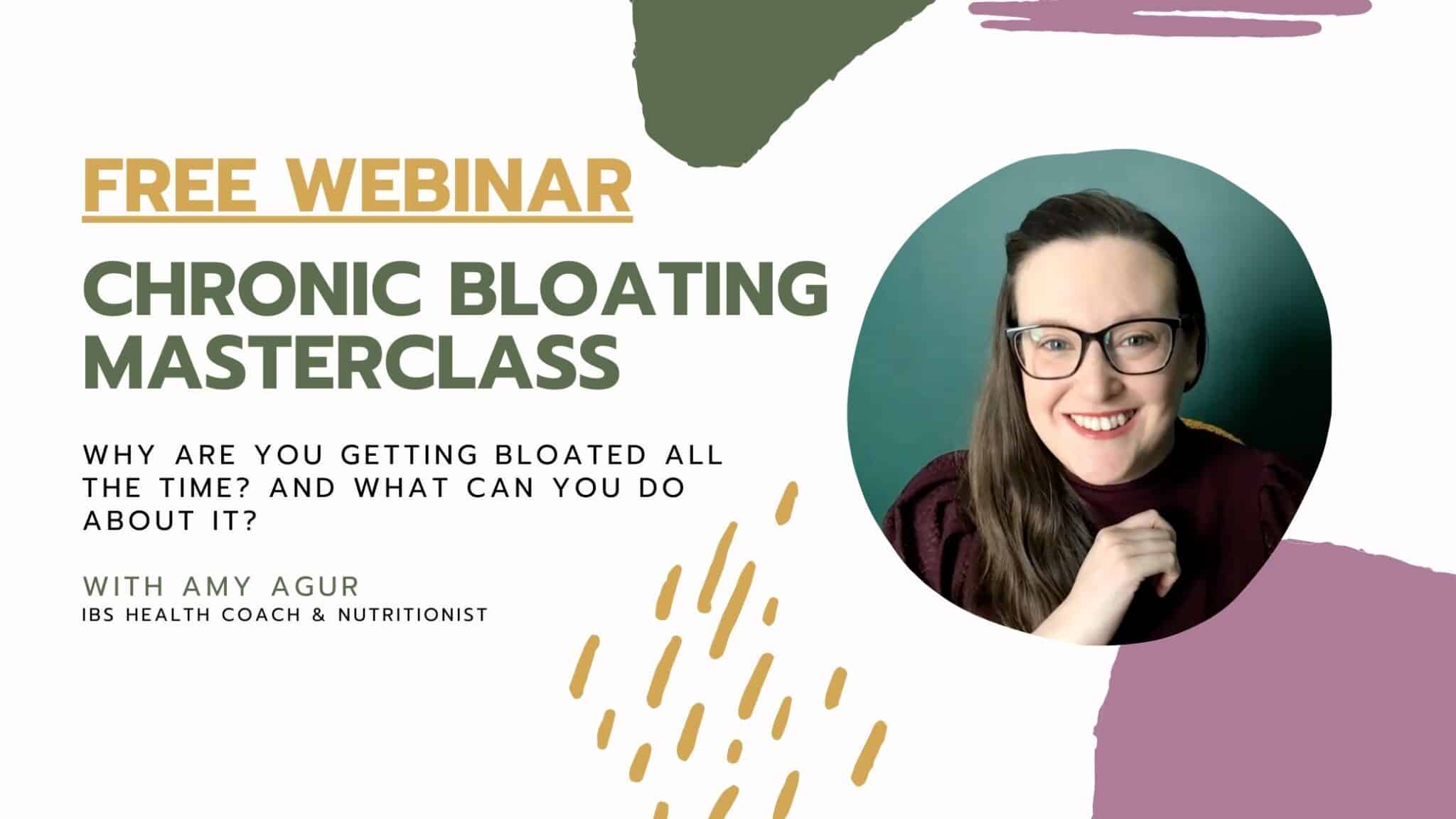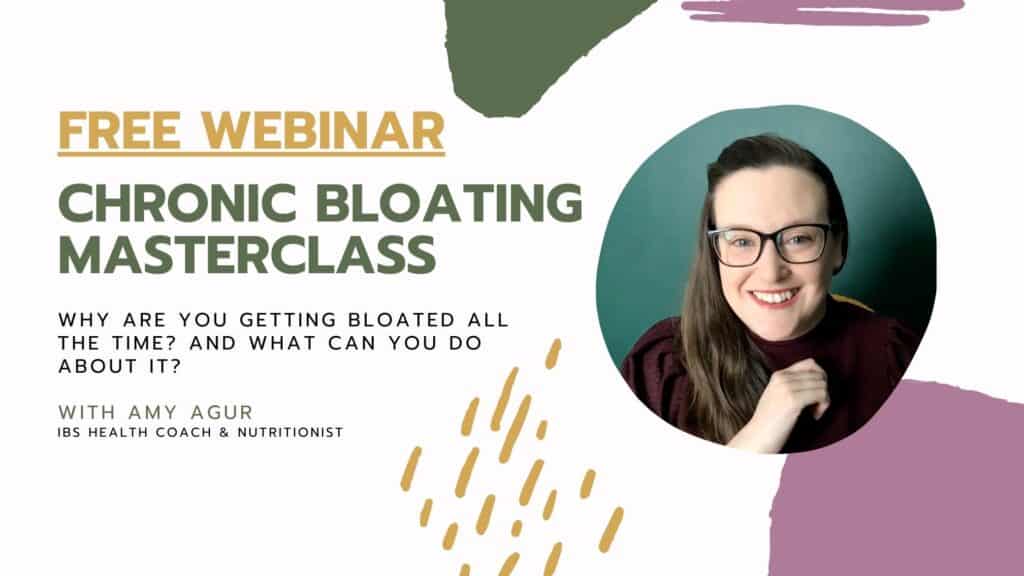 FODMAP math
This simple low FODMAP pavlova doesn't have any notable FODMAPs! So feel free to dig in to this fluffy dessert without worrying about your FODMAP load!
Fructose = 0
Lactose = 0
Fructan = 0
GOS = 0
Polyol = 0
Want to try this tasty recipe? Don't forget to save it for later!
Print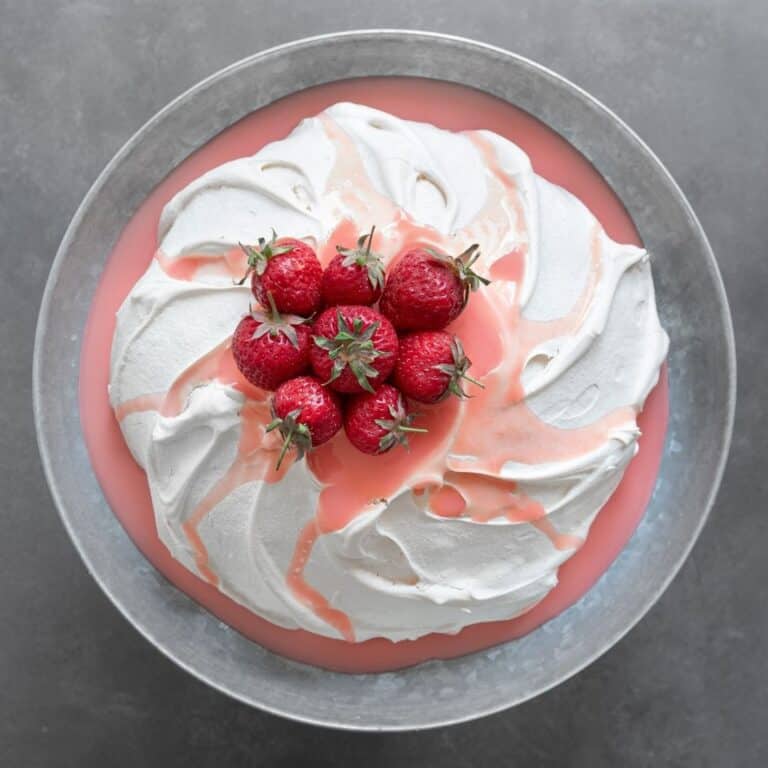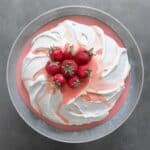 low FODMAP pavlova
---
Author:

Amy Agur

Total Time:

1 hr 50 min

Yield:

8

servings

1

x
Description
This simple low FODMAP pavlova will tame any sweet tooth! Try pairing it with my easy low FODMAP strawberry rhubarb curd, fresh berries with whipped cream, or citrus-flavoured preserves! 
---
4

egg whites, room temperature

1 cup

sugar

1 tbsp

corn starch

1/4 tsp

pure vanilla extract

3/4 cup

low FODMAP rhubarb curd (or lactose-free whipped cream with fresh berries)
---
Instructions
Preheat your oven to 275 ℉ and line a baking sheet with parchment paper. Pop the whisk attachment on a stand mixer. Make sure your mixing bowl is clean and bone dry (this is imperative!). 
Separate each egg white one at a time in a separate bowl and then add them to the mixing bowl. Make sure the egg yolk stays 100% intact when you remove it. If a teeny bit of egg yolk falls in the egg whites, pitch them and start again (this is why we're separating them in a spare bowl).
Whip the egg whites on medium speed until soft peaks begin to form (the mixture should be very foamy). Bump the speed up to high, and add the sugar 1/4 cup at a time, allowing it to blend in for 30 seconds between each addition. Then let the egg whites mix on high until stiff peaks begin to form and the sugar is completely dissolved. You'll know it's ready when you can turn the whisk upside down and it keeps a nice stiff peak!
Next, add the corn starch and vanilla and scrape down the sides of the bowl with a spatula. Whisk again until the cornstarch is just combined. 
Plop the pavlova mixture in the center of the prepared baking sheet and shape the pavlova into the general shape you want with a spatula. Then use a pallet knife or a stiff spatula to shape the sides of the pavlova. Keep your pavlova nice and tall so it doesn't collapse in the center as it cools. I'd say around 8″ is the maximum diameter I'd go to prevent structural damage. 
Pop your shaped pavlova in your oven and bake for 80-90 minutes. Your pavlova is done when it looks dried out and looks set on the top. 
While almost every pavlova cracks somewhere, to limit cracking, turn off your oven and prop the door open with a wooden spoon. Let your pavlova cool in the oven for 2-4 hours (or even overnight). Serve within 48 hours of baking and add any toppings right before serving for the best results!
Notes
Recommended low FODMAP serving – 1/8 of the pavlova
The pavlova needs a ton of air whipped in to hold its shape. Oil and water can muck up the aeration process, so make sure you use a clean and dry bowl. Glass or metal bowls work best as plastic ones are porous and can hold oil, even after you clean them. 
The calories listed do not include the rhubarb curd. If you use my recipe, add 108 calories per serving. 
Prep Time:

20 min

Cook Time:

1 hr 30 min

Category:

dessert

Method:

baking
Keywords: Low FODMAP Pavlova
If you like this post, don't forget to share it! Together we'll get the low FODMAP diet down to a science!
PS Want access to bonus content, VIP discounts, and some fabulous freebies? Sign up for my mailing list below and you'll get all these goodies and more sent directly to your inbox!
You might also like one of these:
Low FODMAP Rhubarb Curd Add a splash of summer to your day with this epic low FODMAP rhubarb curd! Try it in your favourite tarts, drizzle it on your scones and cakes, or pop it on your morning toast to take any recipe to the next level!
Low FODMAP Lemon Strawberries Have a sweet tooth that just won't quit? Made with fresh lemon juice and a touch of sugar, these low FODMAP lemon strawberries are the perfect summer sidekick!
Low FODMAP Lemon Cake Looking for a light and fluffy dessert? Made with fresh lemon zest and a covered in a light buttercream frosting, this low FODMAP lemon cake will put a bounce in your step this spring!
If you like this post don't forget to share it! Follow me on YouTube @flipyourleaf for a ton of videos on understanding FODMAPs, IBS mechanics, and how to feel safe in your body. Together we'll get the low FODMAP diet down to a science!