Looking for a spring-inspired dessert? Around this time of year, I tend to crave lighter foods and flavours. I love citrus in particular because it has a light, zippy flavour that wakes up my taste buds from their carb-induced coma. My latest citrus fixation is this low FODMAP lemon cake.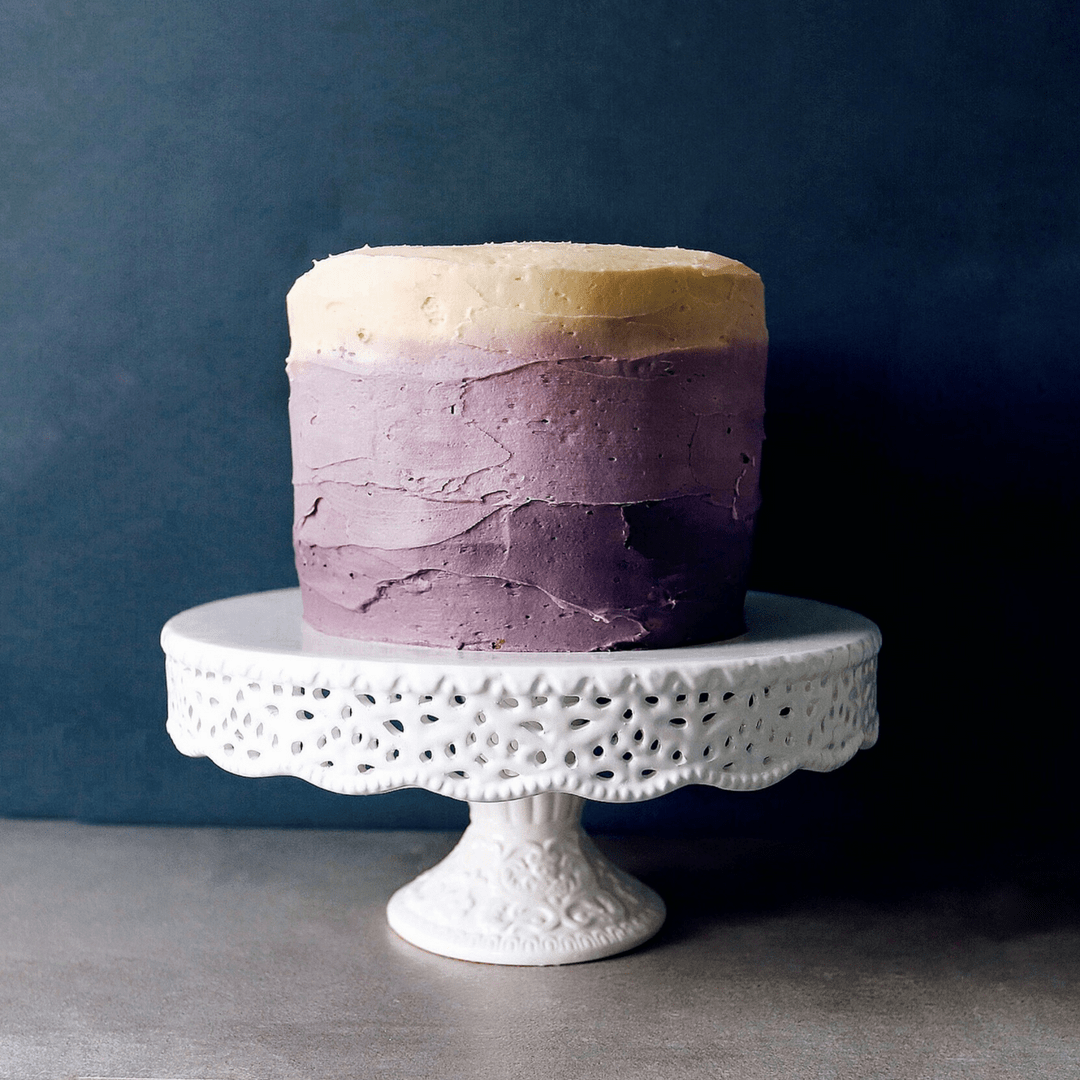 Inspired by an ombre cake posted by a friend of mine, I created this ridiculously delicious lemon cake. What you're looking at is 4 tiers of fluffy, citrus-infused magic.
Don't be intimidated, though. The recipe only makes two layers, which will be much easier on your digestive system.
Think this low FODMAP lemon cake looks amazing, but you don't have time to try it now? Don't worry. You can PIN THIS POST for later.
Keep It FODMAP Friendly
This light and fluffy low FODMAP lemon cake will melt in your mouth. Check out the notes below for tips on keeping this recipe FODMAP friendly.
First, if you're in the elimination phase, you'll need to use gluten-free flour. For my Canadian peeps, I used PC's all-purpose gluten-free flour. I like it because I can use it cup for cup and it doesn't have any gums.
Remember, unless you have celiac disease, you're avoiding the FODMAP fructan, not the gluten itself.
You'll also need to swap traditional buttermilk for a low FODMAP alternative. I normally use lactose-free 1% milk with some lemon. To save you a Google, I included specific instructions in the recipe.
Remember to leave time for your buttermilk to "set." I normally leave it for about 5 to 10 minutes. Heads up, it won't be as thick as normal buttermilk, but it will cause the same chemical reaction in the batter.
This recipe also uses a ton of butter. According to the Monash app, butter doesn't have any FODMAPs. But, it does have a lot of fat.
While fat isn't tested in the Low FODMAP Diet, it can cause the smooth muscle in the intestine to spasm. If you have issues eating high-fat foods, you can skip the "dirty icing" and use one layer of frosting. Or, you can skip the buttercream altogether and use a basic white frosting instead. You can read more about what Monash University has to say on IBS and fat here.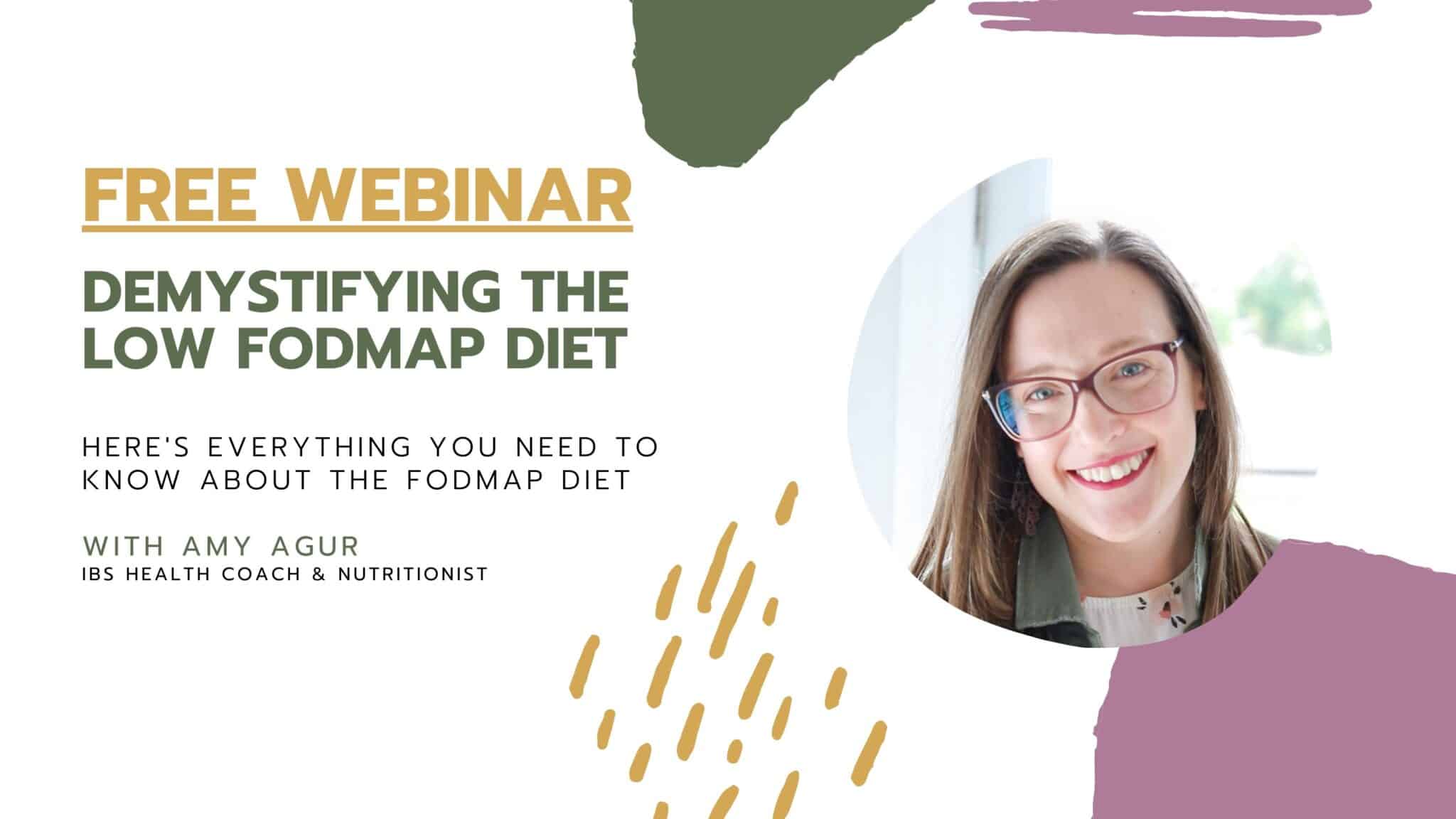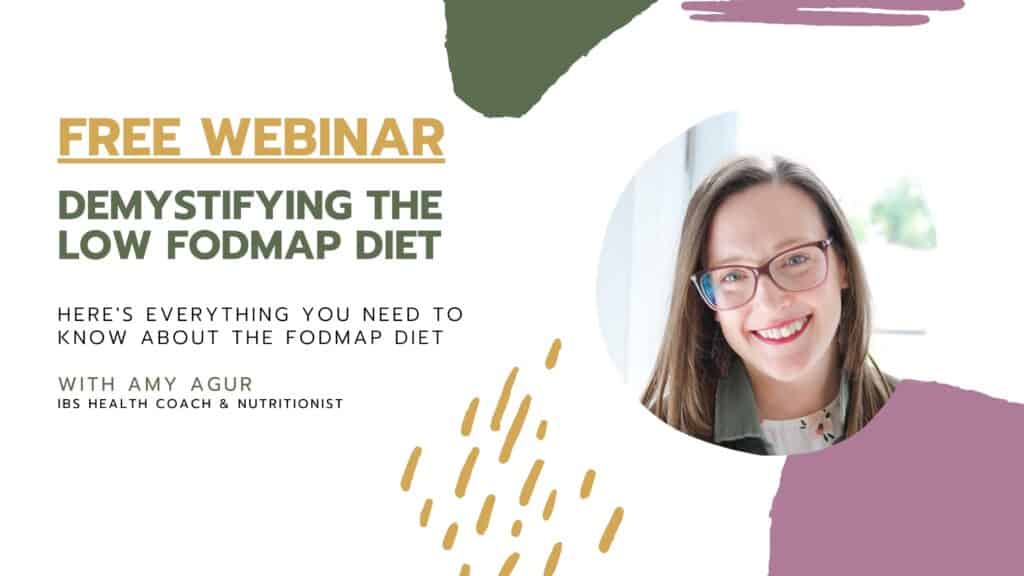 Want to try this low FODMAP lemon cake? Don't forget to PIN THIS RECIPE for later.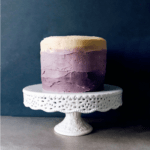 Low FODMAP Lemon Cake
Looking for a light and fluffy low FODMAP dessert? Try this delicious low FODMAP lemon cake recipe! Made with fresh lemon zest and covered in buttercream frosting, this treat will put a bounce in your spring season.
What You Need
Low FODMAP Lemon Cake
1.5

tbsp

lemon juice

(room temperature)

1.5

cups

lactose-free milk

(1% fat, room temperature)

3.75

cups

gluten-free all-purpose flour

(plus more for pans)

3.25

tsp

baking powder

1/4

tsp

baking soda

2

tsp

kosher salt

1.5

cups

unsalted butter

(room temperature)

2.5

cups

sugar

2

tsp

lemon zest

(finely grated)

5

large

eggs

(room temperature)

1/4

cup

lemon juice
Low FODMAP Buttercream Icing
1

cup

butter

(room temperature)

3

cups

icing sugar

1

tsp

vanilla extract

pinch

salt

2-3

tbsp

whipping cream
What You Do
Low FODMAP Lemon Cake
Prepare your buttermilk alternative by measuring out 1.5 cups of lactose-free milk. Remove 1.5 tbsp of milk and add 1.5 tbsp of lemon juice (or vinegar, if you don't have enough lemon juice for the cake batter and the buttermilk). Put the buttermilk aside and let it rest for 5-10 minutes.

Preheat your oven to 325 degrees. Butter two 8″ cake pans, then line each pan with parchment paper (cut off the excess paper, but leave yourself some "handles" to help get the cakes out). Then butter the parchment paper itself to keep the cake from sticking. Finally, dust each cake pan with a tiny bit of flour. Make sure to gently tap each pan over the sink to remove any excess flour.

Whisk together your flour, baking powder, baking soda, and salt in a medium-sized bowl. Set it aside.

In a large bowl, beat your butter, sugar, and lemon zest on medium speed until it gets fluffy. Then add one egg at a time, blending each egg in completely before you add the next one (you may need to scrape down the sides of the bowl a few times during this process). Then beat in your lemon juice.

Next, alternate your flour mixture and your buttermilk alternative, blending on low speed in between additions. The additions should be as follows: 1/3 flour, followed by 1/2 buttermilk alternative, followed by 1/3 flour, followed by the rest of the buttermilk alternative, then the rest of the flour for 5 additions total.

Once your batter is thoroughly combined, divide it evenly between both pans. Smooth out the tops with a spatula to make them as even as possible, then bake for about 1 hour and 10 minutes. You'll know the cakes are done when they're a nice golden brown and when the crust springs back if you poke it with your finger.

Once cooked, place both pans on a wire rack for 10 minutes, then pull the cakes out of their pans using the parchment paper "handles." Remove the parchment paper and let the cakes rest on the racks for at least two hours before icing.
Low FODMAP Buttercream Icing
Place butter in a large bowl and beat on medium until the butter is fluffy. Add your icing sugar and beat on low until the mixture looks like parmesan cheese. Then increase the speed to medium and beat until the mixture looks like icing. Add your vanilla, salt, and 2 tbsp of whipping cream (and food colouring if you're using that). Mix on medium speed until combined, then check the consistency. If it's too stiff, add another half tbsp of whipping cream. If it's too runny, add a little more icing sugar.

Trim your cake by cutting across the top of each layer to make them even. You may also need to trim a little off the sides to make sure they match.

Put some icing on the bottom of your plate so your cake doesn't wiggle when you're icing it. Place the bottom layer on the plate and ice the top. Then, place your top layer on the bottom layer and ice the top and sides of the cake with a very thin layer of icing. Place the cake in the fridge for 10 minutes to allow the icing to firm up. This is called "dirty icing" or creating a "crumb coat." It will keep stray crumbs from frolicking around in your decorative icing and wrecking all your hard work!

Once your crumb coat is ready, you can ice your cake however you fancy. I made an ombre cake using 3 graded layers of purple and a final "nude" buttercream layer. You can also use a piping bag and icing tips to make fun designs, flowers, cool effects, etc. Be creative!
Notes
The cake pictured used 4 layers. To recreate this photo, you will need to double the cake recipe and use two batches of icing.
This cake should be stored in an airtight container or under a cake dome at room temperature. Putting the cake in the fridge will congeal the butter in the cake and make it excessively dense.
You might also like one of these:
Low FODMAP Salted Caramel Cupcakes Ready for a dessert that's dressed to impressed? With the perfect blend of sweet and salty, these easy low FODMAP salted caramel cupcakes will rock your socks!
Low FODMAP Mini Black Forest Cakes Looking for a show-stopping dessert idea? These low FODMAP mini black forest cakes will hit you right in the sweet spot!
Low FODMAP Rice Krispies Craving a classic sweet treat? These easy peasy rice krispies will hit you right in the sweet spot!
If you like this post, don't forget to share it! Together we'll get the low FODMAP diet down to a science!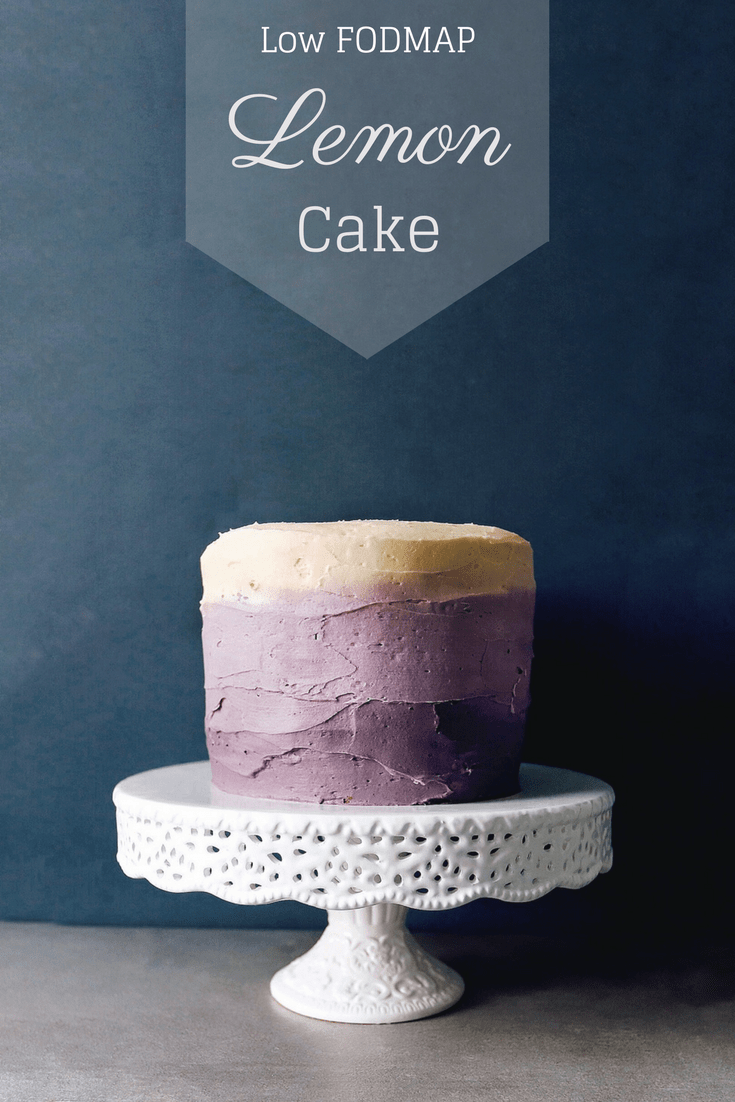 SaveSave
SaveSave
SaveSave
SaveSave
SaveSave
SaveSave