Have a sweet tooth that just won't quit? Made with fresh lemon juice and a touch of sugar, these low FODMAP lemon strawberries are the perfect summer sidekick!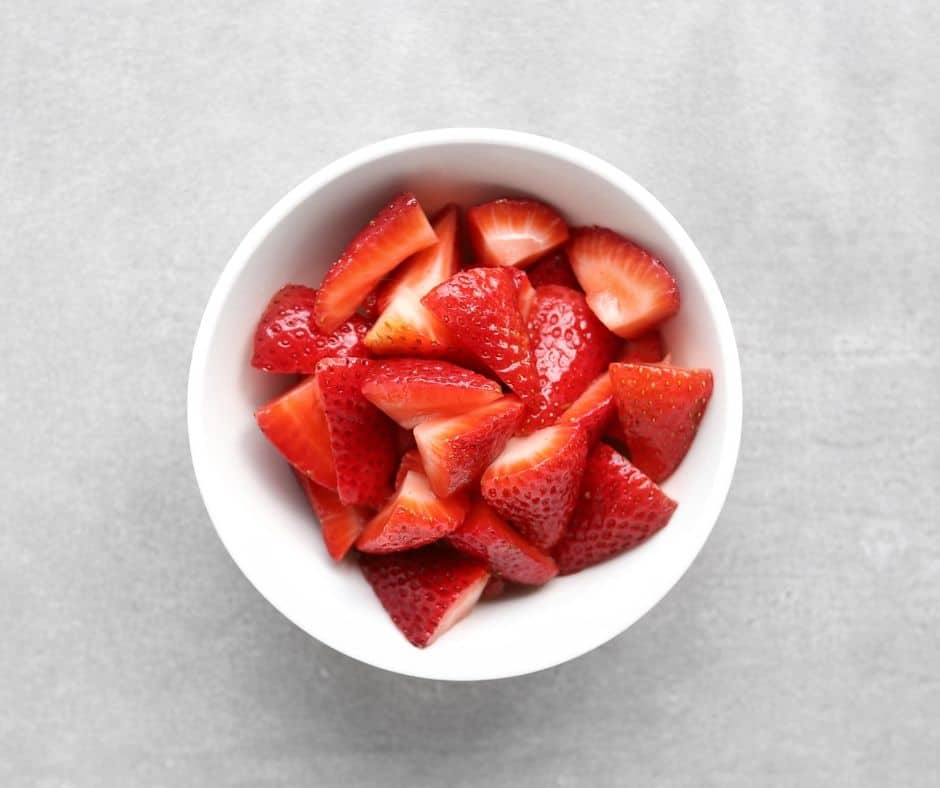 One of my favourite things about summer is fresh, Ontario strawberries! My father-in-law grew up on a strawberry farm, so I spend most of the winter pelting him with questions about when he thinks strawberries will be ready in the coming season.
If you're a strawberry lover like me, brace your taste buds, friend! Strawberry season is only a few days away!! So head down to your local farmers market ASAP and grab a pint of these sweet little sun berries, because I have some magic for you!
The first time I tried "lemon strawberries" was at a friend of my husband's house. As soon as I tried them, I was in love!
The recipe is made by tossing fresh berries in a mix of granulated sugar and lemon juice. The sugar and the juices start to break down the strawberries. This quickly turns them into a soft, sticky mess you're going to love!
The length of time you leave your strawberries soaking will depend on how soft you want them to be. If you're planning on eating your strawberries on their own, you may want to serve them immediately. But if you're going to use them as a topping on your pancakes or your ice cream, you may want to let them break down a little more. Try not to leave them for over 30 minutes, though. Soggy strawberries are far less magical…
Keep It FODMAP Friendly
These low FODMAP lemon strawberries will be your new favourite summer treat! Check out the notes below for tips on keeping this recipe FODMAP friendly.
First up, strawberries. According to Monash University, strawberries are low FODMAP in servings of 5 medium-sized berries (65 g) per sitting. Servings of 6 berries (75 g) or more are high in the FODMAP fructose.
We'll be using 1.5 cups of strawberries total, which works out to 54 g per serving. This is within Monash's recommended range.
We'll also be using 1 tbsp of sugar. Monash University has determined that sugar is low FODMAP, even though it contains fructose. – Say what?
Because sugar is equal parts glucose and fructose, it's absorbed differently in the intestine than fructose on its own. So there won't be any extra fructose molecules getting up to trouble.
Last but not least, lemon juice! According to the Monash app, lemon juice is low FODMAP in servings of 1/2 a cup (125 g) per sitting. Servings of 3/4 cups (187 g) or more are high in the FODMAP fructan.
We'll be using 2 tbsp of lemon juice total, which works out to 7.7 g per serving. This is well within Monash's recommended range!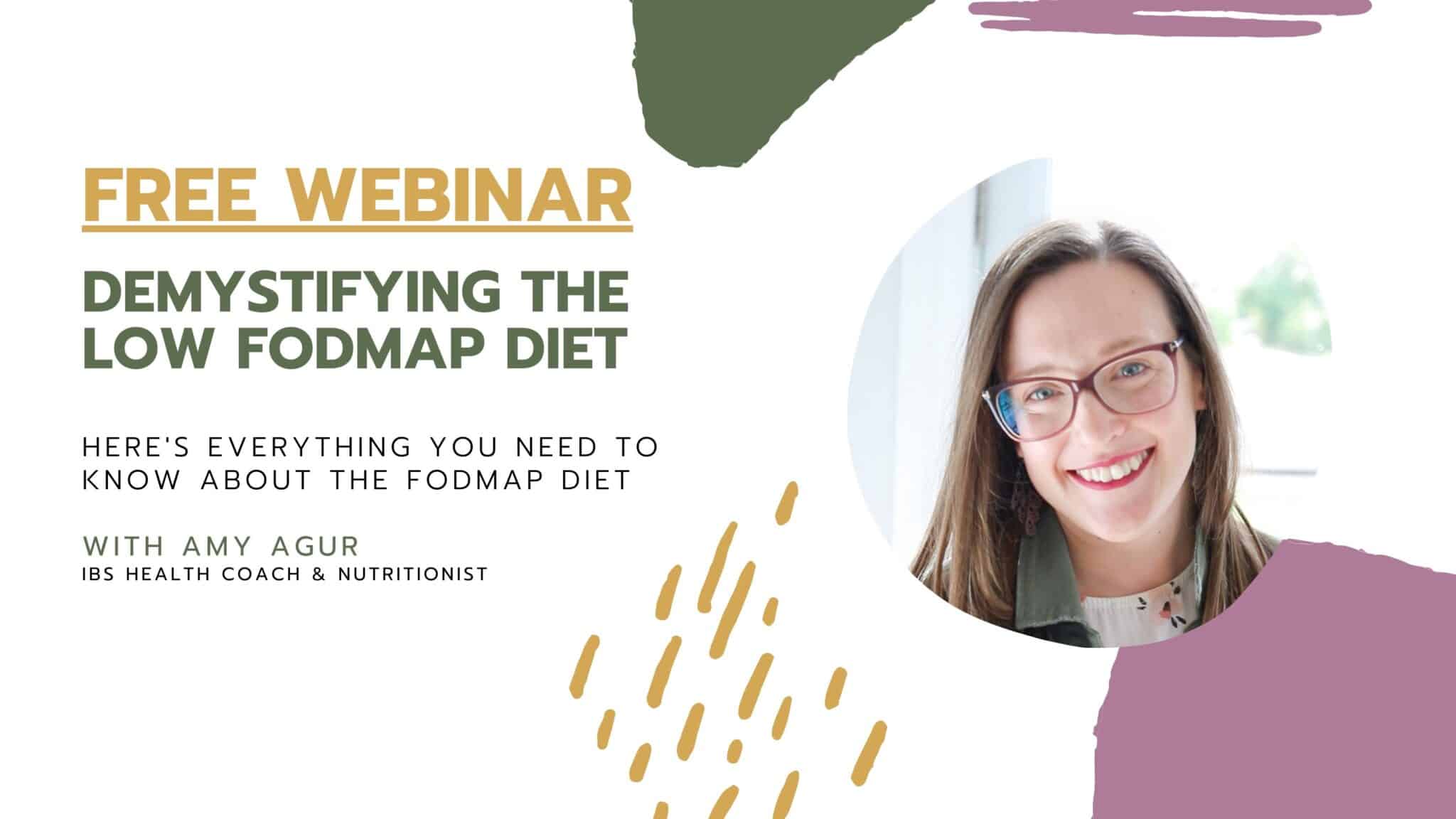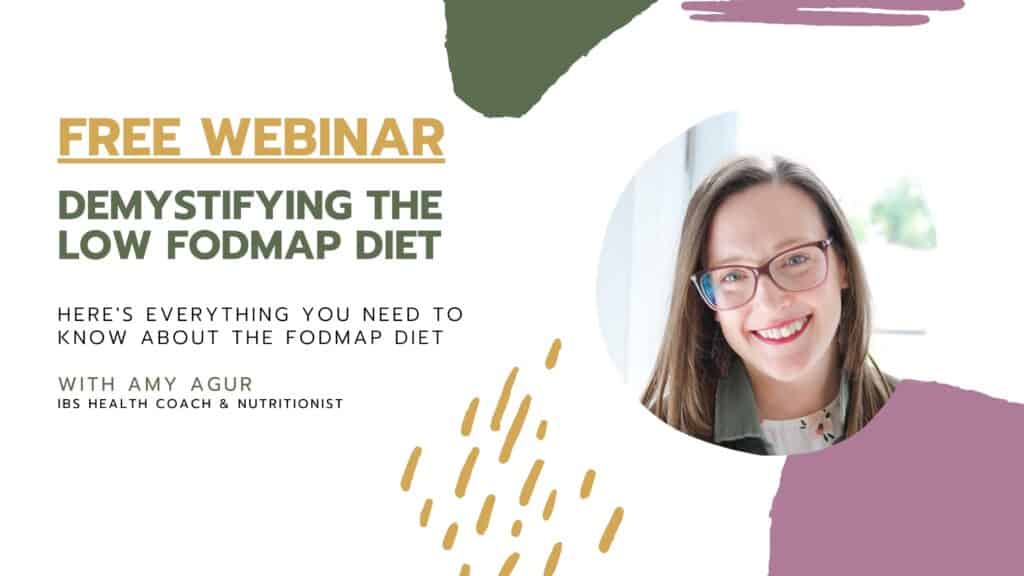 FODMAP Math
Wondering how this recipe stacks up? Check out the notes below to find out how many servings of each FODMAP group are in one serving of this recipe.
Fructose = 1
Lactose = 0
Fructan = 0.1
GOS = 0
Polyol = 0
Want to try these easy low FODMAP lemon strawberries? Don't forget to PIN THIS RECIPE for later!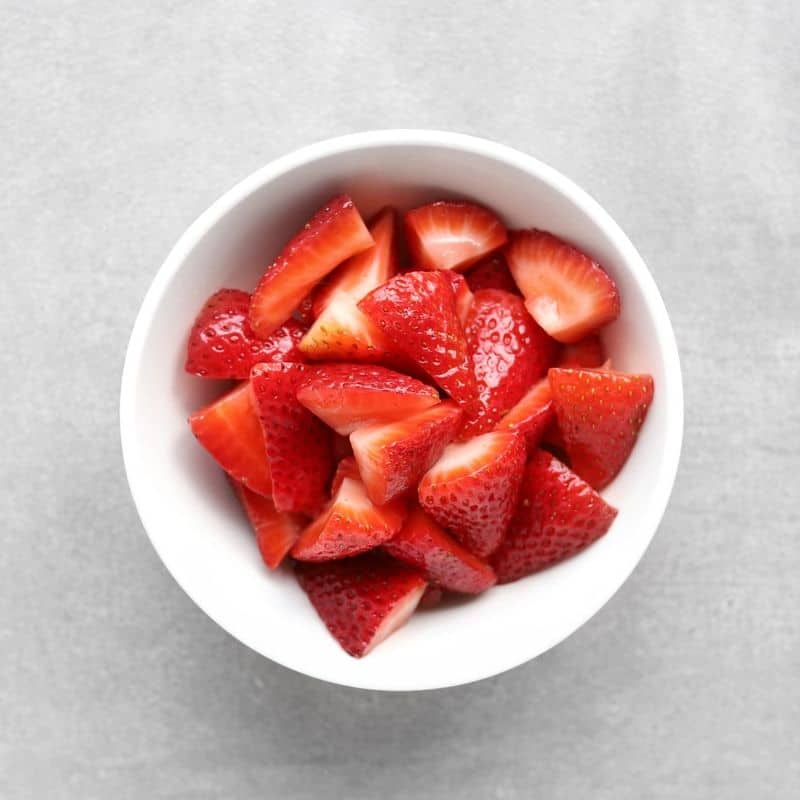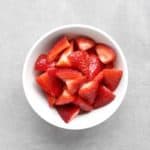 Low FODMAP Lemon Strawberries
Looking for a sweet summer treat? Try these fresh lemon strawberries!
What You Need
1.5

cups

fresh strawberries

(quartered)

1

tbsp

sugar

2

tbsp

lemon juice
What You Do
Place all ingredients in a large bowl and toss gently until the sugar has disintegrated. Serve immediately for a basic sweetened strawberry, or let them sit for up to 20 minutes to soften.
You might also like one of these:
Low FODMAP Strawberry Vodka Smash Looking for a FODMAP friendly cocktail idea? Raise a glass of this low FODMAP strawberry vodka smash and cheers to a FODMAP friendly summer!
Low FODMAP Mint Berry Frozen Yogurt Looking for a fun way to stay cool this summer? Packed with bold flavours, this mint berry frozen yogurt will rock your socks!
Low FODMAP Lava Cakes Calling all my chocolate lovers! Made with real chocolate and a little magic, these lava cakes will satisfy any sweet tooth!
If you like this post, don't forget to share it! Together we'll get the low FODMAP diet down to a science!