Whether you need a base for your favourite pizza, somewhere to dip your mozzarella sticks or a quick sauce for your next pasta extravaganza, this instant low FODMAP marinara sauce is sure to hit the spot!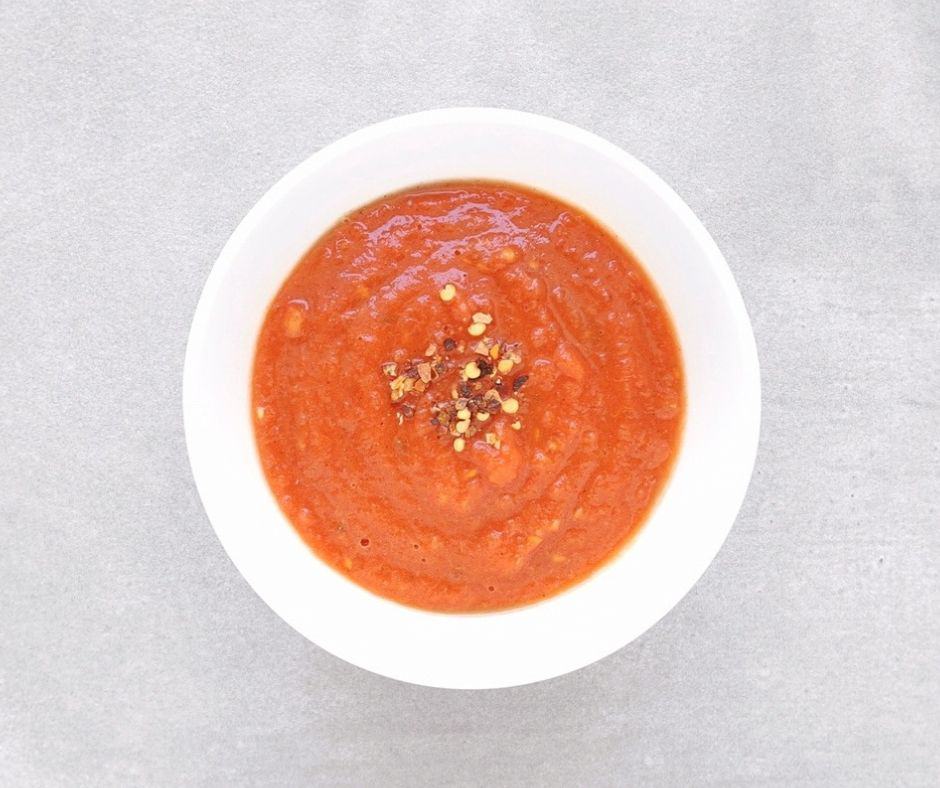 Heads up, this post uses affiliate links. If you make a purchase using one of the links I've provided, I'll receive a small sum of money. You can read more about my affiliations here.
---
There are two reasons I love this instant marinara sauce. First, this sauce is ready in seconds! Like, the number of seconds it takes you to open a can with your can opener. So if you're looking for a recipe you can make on the fly, it doesn't get much faster than this!
Second, marinara is like the little black dress of sauces! Made by obliterating whole tomatoes with a handful of spices in your blender, this simple and subtle sauce can be dressed up or down for any occasion!
So whether you're looking for a sidekick for your game day treats, whipping up your famous lasagna recipe, or planning the perfect pizza party, all your favourite comfort foods will be dressed to the nines.
Keep it FODMAP friendly
Gather up all your favourite game day treats! This easy low FODMAP marinara sauce is about to be your MVP! Check out the notes below for tips on keeping this recipe FODMAP friendly.
First up, tomatoes. According to Monash University, canned tomatoes are low FODMAP in servings of 1/2 cup (100 g) per serving. Servings of 2/3 cup (138 g) or more are high in the FODMAP fructose.
We'll be using a 28 oz can of whole tomatoes. This works out to 66 g per 1/4 cup of sauce, which is well within the recommended range.
We'll also be using garlic-infused oil. There's some confusion about garlic-infused oil, so let's take a second to set the record straight.
FODMAPs are created using a process called "dehydration synthesis." This means the individual molecules in FODMAP chains to stick together by letting go of one water molecule.
But, these bonds are reversible. That means if you re-expose a FODMAP chain to water, the bonds will break apart and leach into the surrounding foods, even if you pull out the high FODMAP ingredients before you eat.
That being said, FODMAPs do not break down in fats. In fact, fats hate water so much they will actively hold any wandering water molecules in the "host food."
This means you can infuse the flavour of high FODMAP foods like onion and garlic into fats like butter and oil without unleashing any FODMAPs on your food.
But not all infused products are created equal. A pure infused oil (the kind that's low FODMAP), filters out any pieces of the infused food or herbs, so only the fat remains. You can read more about why infused oils are low FODMAP and how to find low FODMAP brands here.
If you're not sure where to find a low FODMAP garlic-infused oil or you're nervous about trying infused oils for the first time, Fody Foods Co. has a Monash Certified garlic-infused oil.
Last but not least, we'll also be using a handful of spices (oregano, red pepper flakes, salt). None of these ingredients will add anything to your FODMAP load. So you're good here.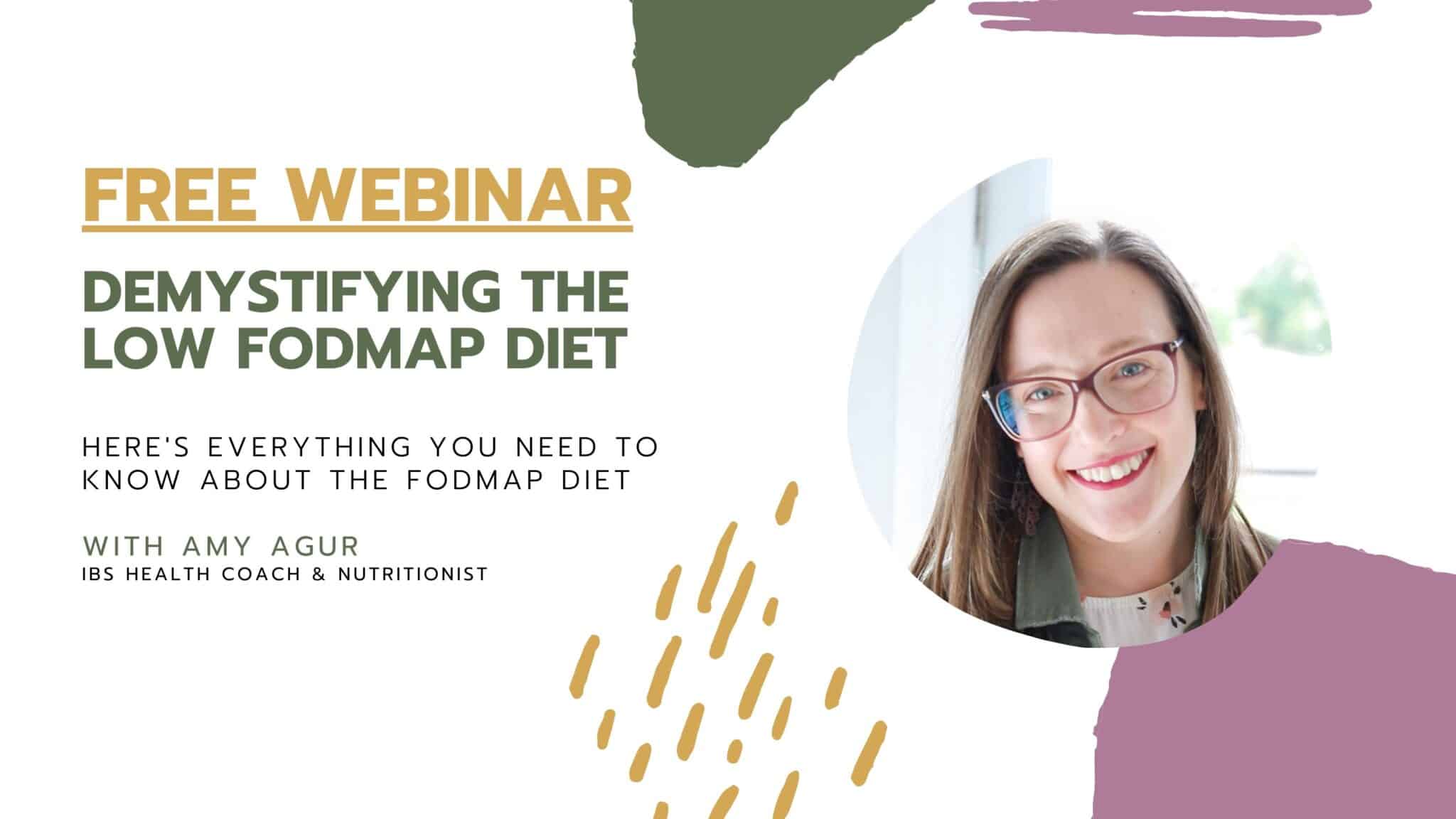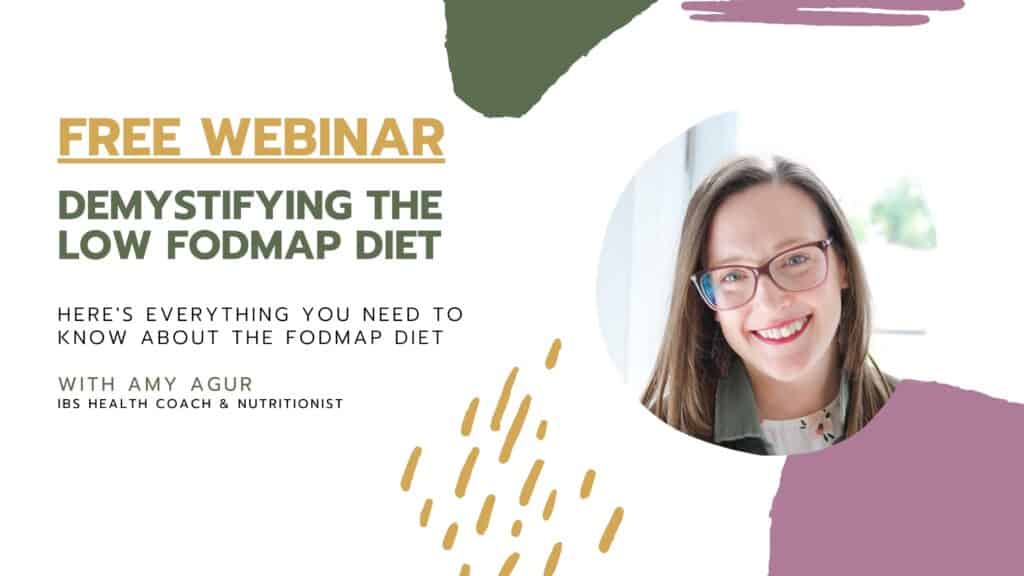 Pick your sidekick
This instant low FODMAP marinara sauce is the perfect pair for all your favourite comfort foods! Try it with these savoury low FODMAP mozzarella sticks, on this insanely tasty low FODMAP meatball sub, or in this mouthwatering low FODMAP baked ziti!
If you're feeling extra creative, check out my low FODMAP pizza recipes ebook for tons of pizza party inspiration! This ebook is packed with tons of topping ideas from deluxe vegetarian to meat lovers, to the very controversial Hawaiian pizza! Grab your copy and brace your taste buds for an epic adventure (without the tummy ache!).
FODMAP math
Wondering how this low FODMAP marinara sauce stacks up? Check out the notes below to see how many servings of each FODMAP group are in 1/4 cup of this recipe. You can read more about FODMAP stacking and how to avoid it here.
Fructose = 0.8
Lactose = 0
Fructan = 0
GOS = 0
Polyol = 0
Want to try this instant low FODMAP marinara sauce? Don't forget to PIN THIS POST for later!
Print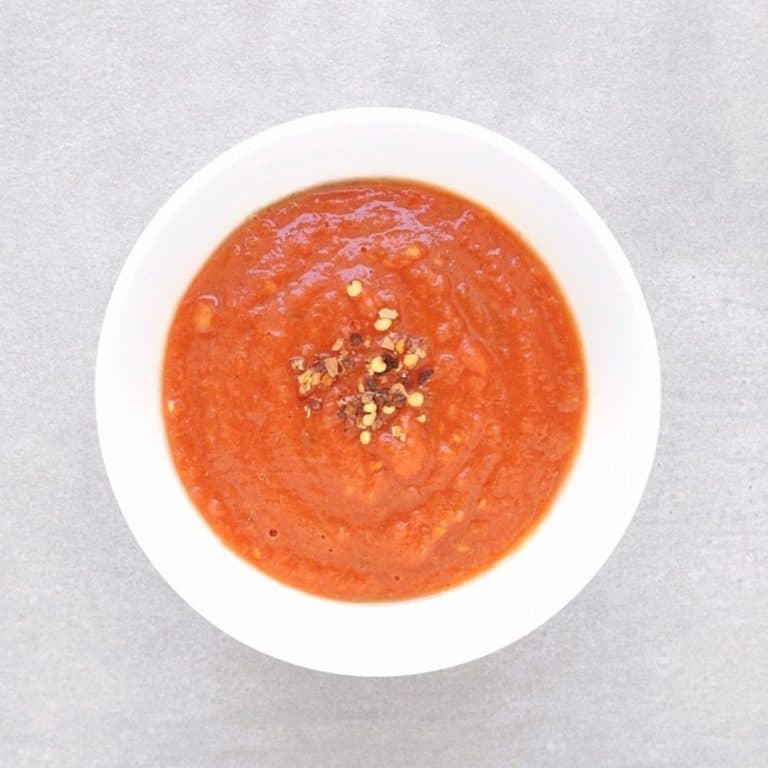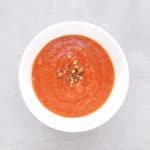 Instant Low FODMAP Marinara Sauce
---
Author:

Amy Agur

Total Time:

5 minutes

Yield:

3 cups

1

x
Description
Need a sidekick for your favourite comfort foods? Try this quick and easy low FODMAP marinara sauce!
---
1/2 tbsp

low FODMAP garlic-infused oil

1/2 tsp

dried thyme

1/4 tsp

dried oregano
pinch red pepper flakes *optional

1

can (28 oz) San Marzano whole, peeled tomatoes
pinch salt
---
Instructions
Drain the liquid from the can of tomatoes. Then dump all of the ingredients into a blender or food processer and blend until the sauce is smooth. Store in the fridge in an airtight container for 4-5 days.
Notes
Recommended low FODMAP serving size – 1/4 cup per sitting
Monash recently updated the low FODMAP serving for canned tomatoes. This recipe has been updated to reflect Monash's changes. 
Store in an airtight container in the fridge for up to 5 days or freeze for up to 6 months.
Prep Time:

5

Category:

snack, appetizer, dinner

Cuisine:

italian, american
Keywords: marinara sauce, instant marinara sauce, easy marinara sauce, low FODMAP marinara sauce
You might also like one of these:
Low FODMAP "Garlic" Shrimp Looking for a FODMAP-friendly appetizer? Marinated in garlic-infused oil and grilled to perfection, these shrimp will be the talk of your table!
Fully Loaded Low FODMAP Nachos Whether you're getting looking for a fun family recipe or settling in for the big game, these fully loaded nachos will be the talk of your table!
Low FODMAP Margherita Pizza Put pizza back on the menu with this classic Margherita pizza! With its light, simple flavour, this pizza will be a family favourite in no time!
If you like this post, don't forget to share it! Together we'll get the low FODMAP diet down to a science!