Have you ever wondered whether a cleanse or detox could help control your IBS symptoms? Have you considered detox teas, or special diets, or colon cleanses to flatten your tummy, or prevent trapped gas, or to help you control your bowel movements? Let's dive in and find out the answer together. Will a colon cleanse help your IBS?
While Facebook ads, celebrities, and your aunt Shirley may tell you these products and programs are the answer to your prayers, we're about to take an in-depth look at common detoxes and cleanses and see what they can and cannot do for you and your IBS. Buckle up, friend! You're about to get the down and dirty on cleanses.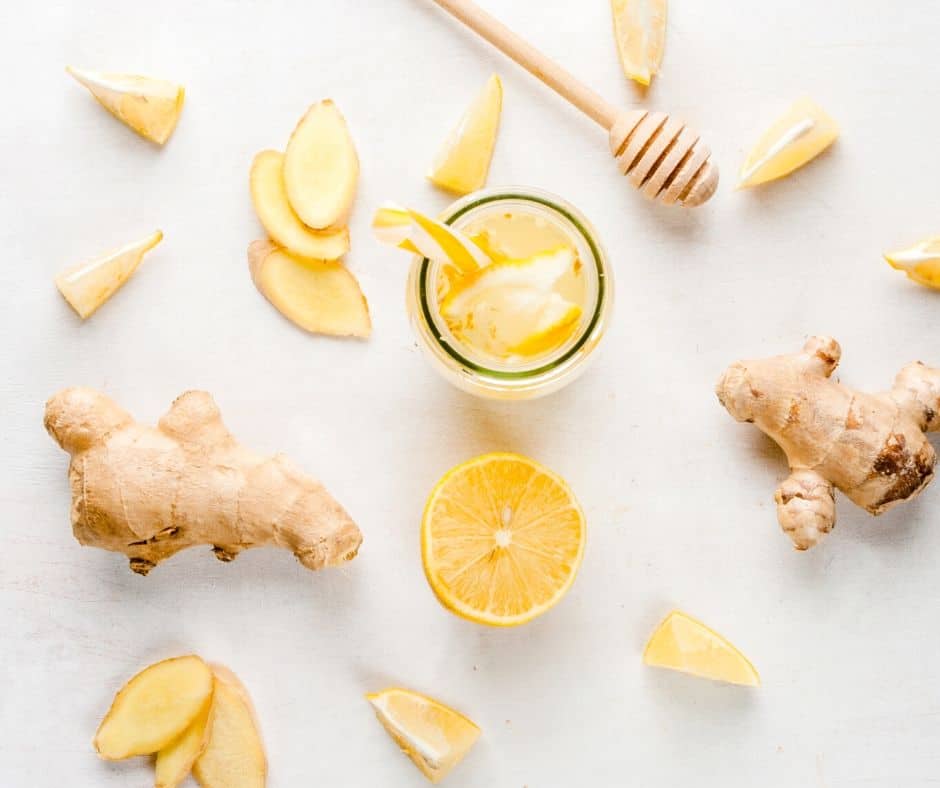 What is a detox or cleanse?
Before jumping into the answer to will a colon cleanse help your IBS, let's make sure we're all starting on the same page. In our context, the words "detox" or "cleanse" are used to describe wellness programs or products that promise to remove built-up toxins in the body, promote healthy organ function, or boost our immunity.
These types of products and programs may involve pills, powders, or drinks, periods of fasting, or regimented diets designed to help flush out toxins or boost the functions of specific organs (like your liver, gut, or kidneys).
The idea of cleansing our bodies isn't new. In fact, it's first official debut was in early 19th century France, when Dr. Charles Bouchard developed a theory that putrid fluids from our intestines are absorbed by the body leading to blood poisoning. That's a lovely image, friend!
This theory was later termed "autointoxication."
While autointoxication was quashed by the American Medical Association in the early 1930s, it never lost its allure. And today, many of us have considered (or tried) a detox or cleanse to remove "toxins" from our bodies.
Medical professionals like Jen Gunter, MD., call these types of products, "predatory marketing." As they work off the premise that there is something innately wrong with our bodies – that we all harbour "toxins" that lead to disease and possibly death if they're not "cleansed" or "detoxified" regularly.
Marketing campaigns for these products also regularly target people who suffer from chronic disorders like IBS, suggesting symptoms like constipation and diarrhea, headaches, and fatigue are caused by a build-up of toxins in the body. And that by cleansing ourselves of these toxins, our bodies naturally right themselves.
But these campaigns often fail to clarify which toxins their product removes, or how those specific toxins entered our bodies in the first place. They also rarely provide evidence-based research showing their product does what it says it does, that its function will have a positive long-term impact on the body, or that the product is even approved to be used the way it's being marketed.
While it's important to acknowledge that there are toxins in our bodies, like trace metals, microplastics, and chemicals, as well as byproducts created by our bodies like carbon dioxide, uric acid, and hydrogen, our bodies are built to process and remove these toxins on their own.
When your lungs, kidneys, liver, or gut aren't capable of doing their job efficiently, you're going to know. And you're going to need a doctor, not a cleanse.
I know the marketing campaigns for these products are compelling. And that if you're considering ingesting a pill, or fasting for days on end, or putting coffee up your butt to feel better, that you are probably not in a good place right now.
Now we can jump into answering the question, will a colon cleanse help your IBS. So, let's take a look at the different types of cleanses you might encounter and talk about what they may or may not be able to do for you and your IBS. It's your body and your decision. Let's make it an informed one.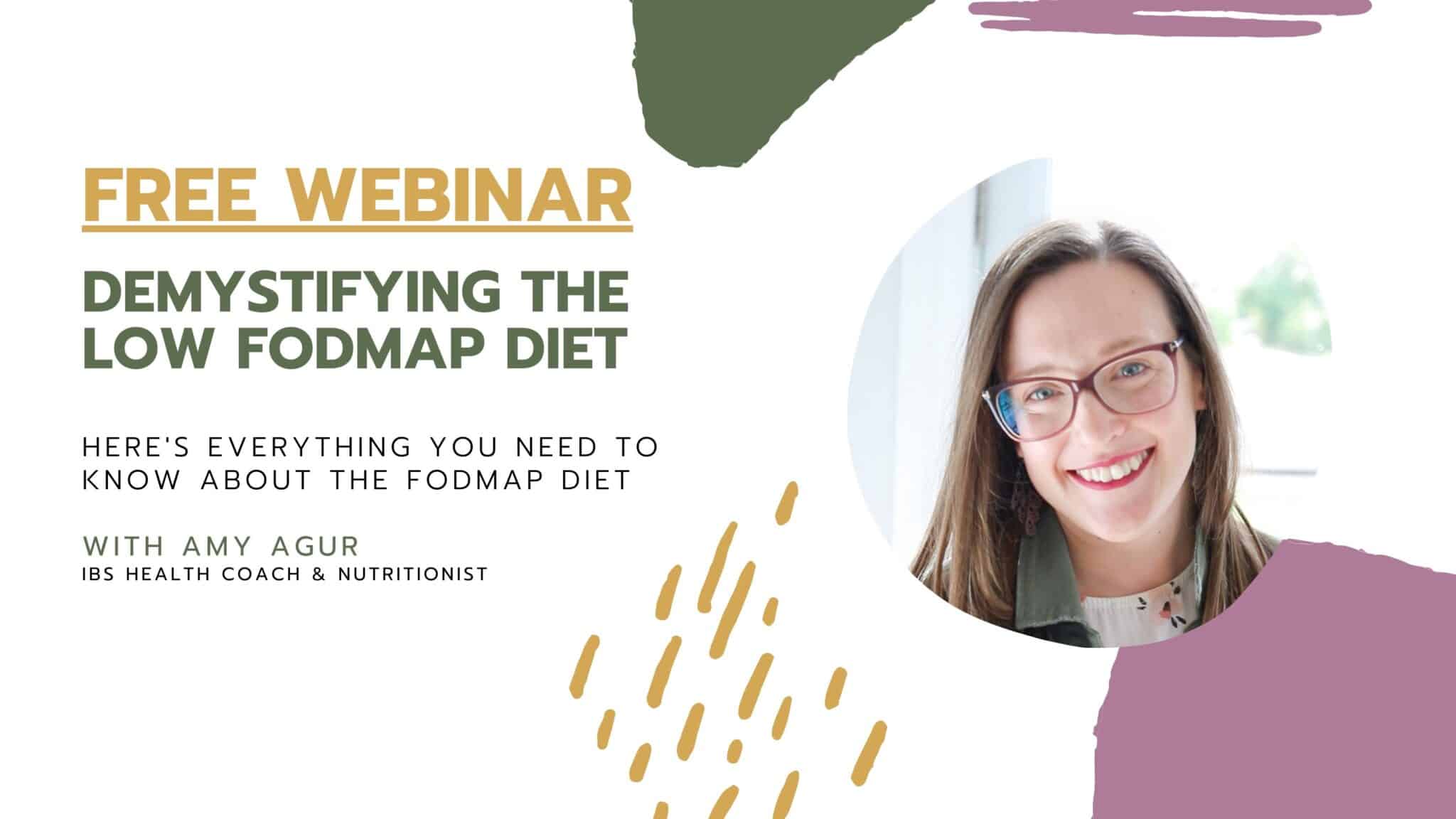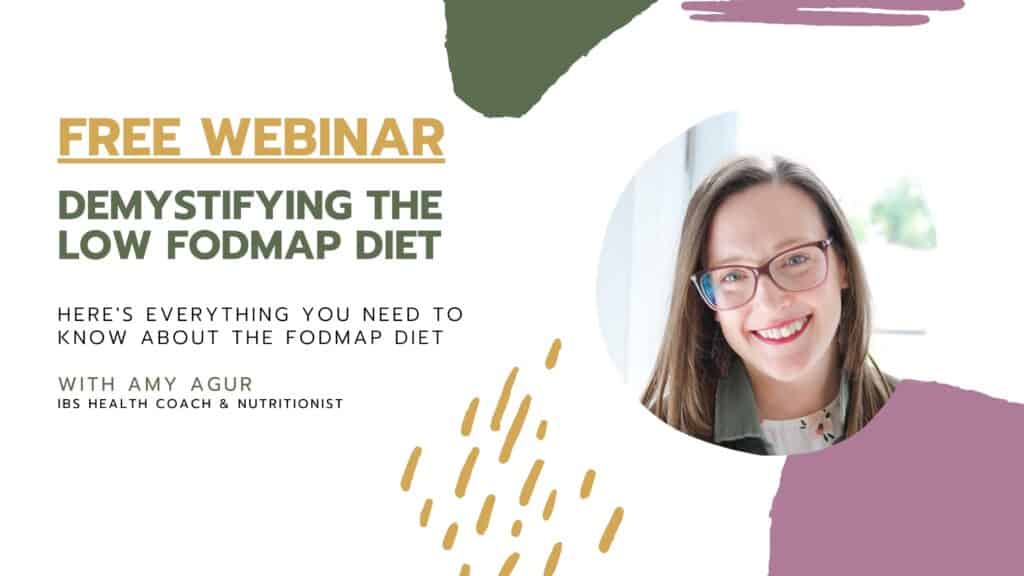 Detoxing through diet
Will a colon cleanse help your IBS? In this section, we'll dive into the benefits and risks of detoxing through diet.
The goal
To give your body a break from processing food so your intestinal tract (and other organs like your liver and kidneys) can rest, heal any inflammation or damage, and naturally reset itself.
The science
According to Registered Dietitian Kate Patten, there is currently no peer-reviewed research supporting the idea that the digestive tract heals from not eating solid foods (unless you have a specific digestive disorder like Chron's disease or gastroparesis).
According to Patten, solid foods play an essential role in our digestive health. For example, fibre naturally found in plant-based foods like fruits and vegetables help regulate digestion, help us absorb vital nutrients, and allow us to remove toxins filtered out by our body by creating stools to carry them out of the digestive system.
Many forms of fibre also belong to a group of foods called "prebiotics." These foods help feed our good bacteria, which help maintain our overall gut health and support our immune system.
According to Stanford University, low-fibre diets can quickly starve out good gut bacteria like bifidobacteria and lactobacillus bacteria, which play an essential role in pain regulation and immunity. Stan ford concluded that once your native bacteria are gone, you may not be able to get them back. Though this theory has not yet been confirmed in human trials.
The risks
If you're only consuming fluids for days at a time, in all likelihood, you'll end up drinking more than your body needs. While this can bring on an annoying number of bathroom breaks, when you replace your meals with water or tea to stave off hunger, you may be at risk of developing hyponatremia.
Hyponatremia happens when the ratio of water to salt in your bloodstream becomes unbalanced. In this case, the level of sodium in your blood dips too low, and your blood cells will begin to swell up. This can cause a range of symptoms including headaches, nausea and vomiting, muscle weakness and cramps, and in severe cases, seizures and coma.
If you're following a fluid-based diet and you're experiencing any of these symptoms, contact your healthcare team as soon as possible. While some cases of hyponatremia can be solved by cutting back on your fluid intake, some require interventions like intravenous electrolyte solutions to get your blood levels back on track.
Another issue to consider is that making sudden changes to your diet by increasing or decreasing your daily amount of fibre and protein can cause your IBS symptoms to flare. Many detoxifying teas and shakes also contain high FODMAP ingredients like chamomile, dandelion, fennel, aloe, senna, milk thistle, and high FODMAP fruits and vegetables. These may irritate your gut instead of healing or "cleansing" it.
Detoxing through natural diuretics and laxatives
Will a colon cleanse help your IBS? In this section, we'll talk all about detoxing through natural diuretics and laxatives. If you've ever tried this method or are thinking about trying it, this section is for you.
The goal
Drinking tea or taking pills designed to promote urination or bowel movements. The goal is typically to flush out toxins, promote weight loss, or prevent bloating.
The science
Products like these are marketed to people who want to lose weight, who experience excessive bloating or are suffering from constipation. While these products claim to boost your metabolism or flush out unnamed toxins, there currently isn't any research showing "detoxifying teas" impact the body any more than a regular cup of green tea.
Gregory Rauch, MD, a primary care physician at Rush University Medical Center, says cleanses that focus on drinking specific teas or juices may temporarily lower your weight and flatten your tummy, but that's because you're limiting the number of calories you're eating, and you're ingesting products that encourage urination and bowel movements. There is no evidence these products are removing toxins from your body.
Rauch stresses that cleanses like these can interfere with your body's metabolism by withholding essential nutrients like fat, carbs, proteins, and a variety of vitamins and minerals the body needs to function correctly.
Rauch cautions any weight lost from expelling water and stool will return as soon as you return to your regular diet. But changes to your metabolism and your microbiome may take longer to right themselves.
The risks
Heads up! Flushing out your digestive tract has a few risks. First of all, depending on the type of product you use, you may be flushing out large amounts of your body's water when urinating or during episodes of diarrhea. This can lead to dehydration as well as an imbalance in your electrolytes (we already talked about why that's not ideal).
Plus, depending on the type of ingredients found in your tea, and how long you use them, they may have a long-term impact on your gut. Stimulant laxatives like senna (found in many detox teas) work by stimulating the nerves in the lining of the intestine, moving waste through the body at an accelerated rate.
These types of laxatives are habit-forming, which means if you use them too often or for too long, the muscles and nerves in your intestine may stop responding to your brain's natural signals. Prolonged use may also cause the muscles of the intestine to dilate, making them ineffective at moving stool and leaving you dependant on laxatives to move your bowels.
Heads up! While you're flushing out your intestines, you may also flush out some of your good gut bacteria. We'll talk about that in a minute.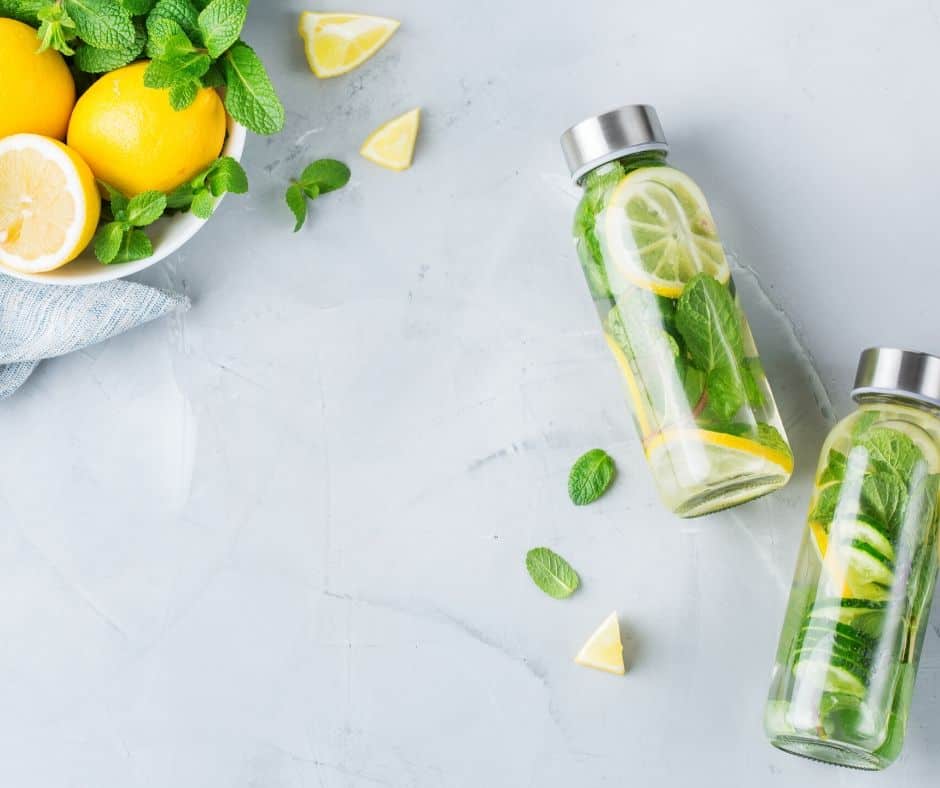 Detoxing through activated charcoal pills and drinks
Will a colon cleanse help your IBS? In this section, we'll cover detoxing through activated charcoal pills and drinks. Take note on the science behind this one because it confirms the healthy issues with this method.
The goal
The goal of ingesting charcoal pills or drinks is for the charcoal to bind to toxins lining the digestive system and expel them with the rest of our bodily waste.
The science
Activated charcoal is a fine black powder made from coal, wood, coconut shells, sawdust, etc. created by burning it at an extremely high temperature (between 600 and 900 degrees celsius). This changes the chemical structure of the charcoal, making it extremely porous.
When ingested (usually to treat poisoning), the activated charcoal binds to toxins in the stomach, preventing them from crossing into the bloodstream. Since the charcoal itself isn't absorbed by the body, the toxins are carried out in our stool.
Currently, there is no research supporting the use of activated charcoal as part of a "detox" or "cleansing" program. There also isn't any research confirming it's healthy to consume activated charcoal at all if you aren't actively suffering from poisoning.
The risk
While helpful in some cases of poisoning, ingesting activated charcoal can induce vomiting and diarrhea or constipation and may interact with other laxative medications and supplements, leading to dangerous blockages in the intestine, electrolyte imbalances, and an abundance of other problems.
Activated charcoal may also decrease your body's ability to absorb common medications like acetaminophen, certain heart medications, and some antidepressants. Some studies have shown it can also prevent the body from absorbing important vitamins and minerals, as it binds to everything it can, including your food.
Detoxing through enemas and colonic irrigation
Will a colon cleanse help your IBS? In this section, we talk all about detoxing through enemas and colonic irrigation.
The goal
The goal of colonic irrigation is to help remove any stool or built-up toxins that have become stuck to the intestinal lining. It is believed that if untreated, this plaque-like substance will release toxins into the bloodstream.
The science
During a colonic irrigation session, you lay flat on your back while a technician (often called a colon hydrotherapist) inserts a tube through the anus into the rectum and pumps water into the colon and out through a separate tube. Sometimes the water is left to sit for a few moments before being removed.
While this procedure is similar to an enema, substantially more water is added to the colon (up to 60 litres). Additives such as vitamins, probiotics, herbs, or coffee may also be added to the water for additional health benefits.
First of all, there is currently no evidence that waste or toxins build up on the lining of our intestines or that the average person's body is unable to manage daily exposure to the chemicals and toxins we encounter in our daily lives.
Second, in 2009, the American Journal of Gastroenterology performed a systematic review of current research on colonic irrigation and concluded there are currently no peer-reviewed studies supporting the idea that cleansing the colon increases our gut or bodily health in any notable way.
Heads up! One study conducted in Taiwan in 2016 did show a positive impact of colonic irrigation on the bowel movements of people with IBS-C and -D. But the number of test subjects was very small (18 people), and there was no followup to understand the long-term impact of the procedure on their overal health or quality of life. So more research is needed before we can say whether colonic irrigation is helpful to people with IBS in the short or long-term.
The risk
Flushing out your bowel with water may seem harmless. But there are several risks associated with colonic irrigation.
First, inserting anything into the anus or rectum puts you at risk for scratching, irritating, or perforating the bowel. This can lead to abscesses and fissures in the rectum or anus and cause dangerous infections requiring antibiotics and, in some cases, surgery to repair.
Even if the procedure is administered correctly, pumping 60 litres of water into the colon can cause damage to the muscles of the intestine, irritate the intestinal lining, and/or cause the colon to rupture.
These risks are increased for people who have pre-existing conditions like colitis, Chron's diseases, or who have had surgery on their digestive tract.
Additionally, if your technician is using unsterilized (or improperly sterilized) equipment, you'll be put at risk of contracting bacterial infections and communicable diseases.
Second, forcibly flushing your colon with water may inadvertently flush out some of your good gut bacteria as well. Our good bugs play a crucial role in our bodies, creating vitamins and fatty acids as a byproduct our bodies can't create on their own, creating chemicals that help us communicate with our brain, regulating pain signals in the gut, and flagging potentially harmful bacteria for our immune system. So you probably want to keep them.
By flushing out some of your good bugs, you're also creating an opportunity for harmful bacteria to flourish while your good gut bugs take time to repopulate. This is called dysbiosis and is a frequent concern within the IBS and SIBO community.
Heads up, once your procedure is complete, you're still at risk of symptoms such as nausea, vomiting, diarrhea, dizziness and fainting, severe dehydration, dangerous electrolyte imbalances, pelvic abscesses liver toxicity, acute renal failure, pancreatitis, heart failure and infection for up to several days after the procedure.
Special note on coffee enemas – Some colonic hydrotherapy practices provide "coffee enemas," where brewed coffee is pumped into the colon as part of the cleansing procedure. There is currently no evidence-based research to suggest there are added health benefits to coffee enemas.
There is, however, evidence that coffee enemas can create coffee-induced colitis and septicemia, as well as several reports of coffee-enema induced rectal burns. Um, no thanks!
How your body protects you from toxins
I hope you enjoyed the insight to the question: Will a colon cleanse help your IBS? Now, here's a bit more on how your body protects you from toxins.
The premise of most detoxifying and cleansing products is that your body is full of toxins you can't purge naturally. But your body successfully processes and removes toxic chemicals and substances every day. And it has a very sophisticated way of doing it too!
Toxins and particles in the air
When it comes to toxins we breathe in, your airway and lungs are your first line of defence. If you were to inhale a handful of dust, larger particles will become trapped in the hairs and mucus in your nasal cavity, causing you to sneeze or need to blow your nose, which ejects the particles from your body.
If you inhale any debris, your lungs are specifically designed to help you expel particles and chemicals that can be harmful to the body. For example, the interior of your lungs is lined with tiny fibres called cilia. These fibres trap debris and coat them in mucus which is then coughed out or swallowed.
The lungs also help cleanse the bloodstream by exhaling chemicals like carbon dioxide, methane, and hydrogen. These byproducts are created during natural functions in the body like metabolizing glucose for energy and digesting our food.
Toxins you ingest
Just so you know, digestion and all its defences start in the mouth. While certain enzymes are busy breaking down your food, the enzyme lysozyme is on the prowl for harmful bacteria. Lysosome is an enzyme that breaks down long sugar chains called polysaccharides found in the walls of harmful bacteria cells. As the sugar chains are broken down, the cells of the bacteria begin to explode, killing the bacteria.
Should bacteria reach your stomach, they'll meet more lysosome enzymes in the mucus lining the intestinal walls, as well as a healthy dose of hydrochloric acid.
Toxins, bacteria, and other harmful bits and bobs can also be filtered out in our digestive tracts. Some threats are flagged down and neutralized by our immune system, some are eaten and fermented by our gut bugs, while some chemicals, toxins, and bugs cross into our bloodstream.
Toxins in the bloodstream
Once in the bloodstream, the liver screens out anything that doesn't belong in your body (including drugs, alcohol, your moisturizer, etc.). First, it diverts any water-soluble compounds to your kidneys, which break them down and direct them to the bladder to be expelled as urine.
The liver processes any remaining compounds, either using enzymes to neutralize the compound or releasing them back into the digestive tract along with bile so they are ejected from the body in our stool.
What if you really do have toxins building up in your body?
While your body is built to protect itself, there are cases in which one or more of our defences fail, allowing toxins to build up in our body. Some symptoms your body's defences aren't working may include:
pale or yellowing skin or eyes
fatigue
bruising easily
nausea or vomiting
dark urine or blood in your urine
reduced amount of urine
swollen belly and/or swollen ankles and legs (called edema)
shortness of breath
pain in your chest
If you're experiencing any of these symptoms, please seek medical attention, as they may indicate a serious medical issue that requires medical attention. I know this is a lot of information to swallow, but I hope you got some insight on the question: Will a colon cleanse help your IBS?
How can I prevent toxins from getting into my body?
Unfortunately, even if you lived on the top of a mountain on a remote island in outer space, toxins would still reach your body. But that's ok, friend! Because you were built with an onboard system to keep you safe!
If you're interested in reducing your exposure to daily chemicals, there are still a few things you can do to keep your body in tip-top shape.
If you like this post, don't forget to share it! Follow me on Instagram @fodmapformula for more low FODMAP tips and recipes! Together we'll get the low FODMAP diet down to a science!
Try to eat locally. Foods that grow on your own soil are less likely to be jet-setting around the world on a plane or driving for days on end in a truck.
Try to eat whole foods when possible, and wash them very, very thoroughly!
Try to source hormone and antibiotic-free meats and opt for a meatless meal or two each week.
Drink enough water for your body to perform its daily functions (are you thirsty? drink more! are you peeing every 2 minutes? drink less!)
Try to eat a range of fruits and vegetables in a range of colours. This will help you eat a variety of nutrients and hit some different sources of prebiotic fibre (food for your gut bugs).
Try a probiotic supplement to give your gut bugs a boost (this article can help you decide how to pick an IBS-friendly probiotic).
Get an air purifier to filter the air you breathe at home.
Get lots of sleep, so your body has time to do it's magic without you bugging it.
Incorporate habits that promote healthy bowel movements like balancing your soluble and insoluble fibre, using techniques like the I Love You massage to help stool move through your bowel, resting your feet on a stool to allow easier bowel movements, and finding a daily poop schedule that works for you.
Find a way to move that makes your body feel good.
You might also like one of these myth busters:
If you like this post don't forget to share it! Follow me on YouTube @flipyourleaf for a ton of videos on understanding FODMAPs, IBS mechanics, and how to feel safe in your body. Together we'll get the low FODMAP diet down to a science!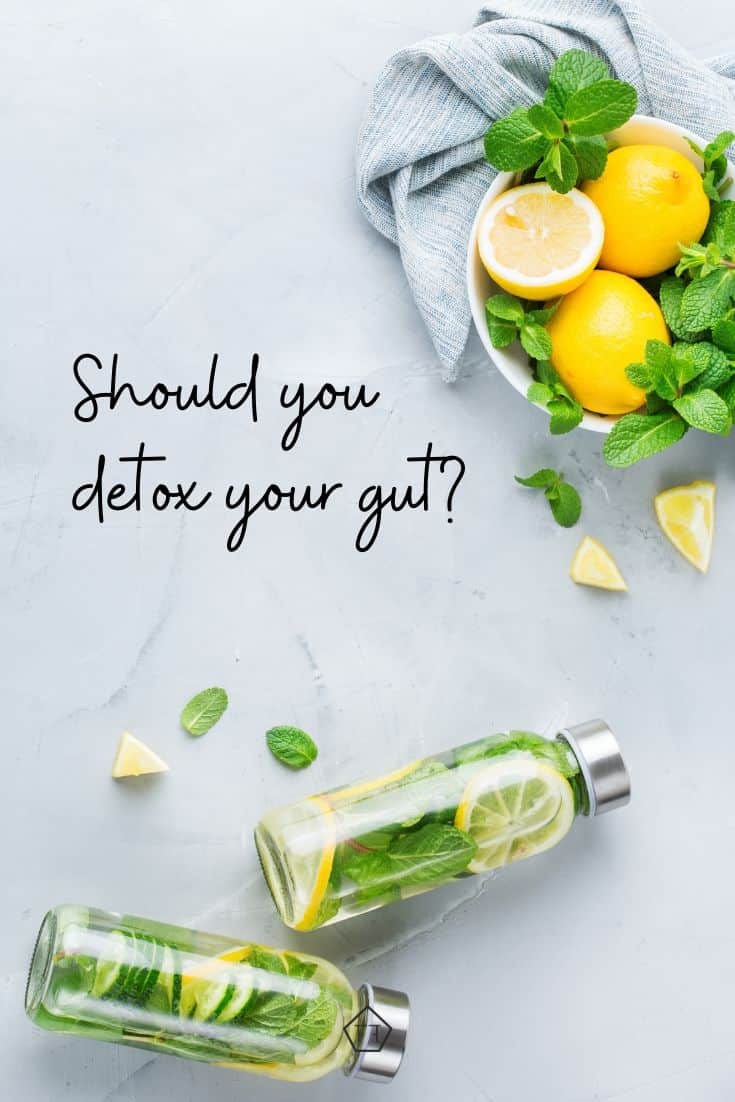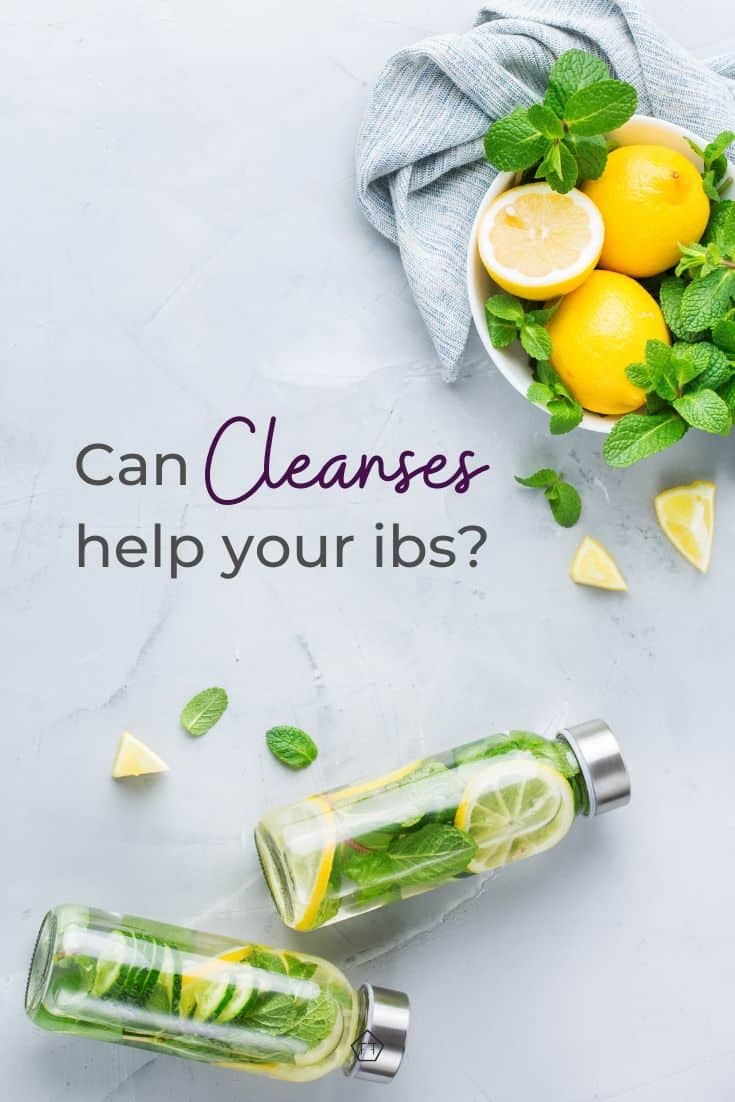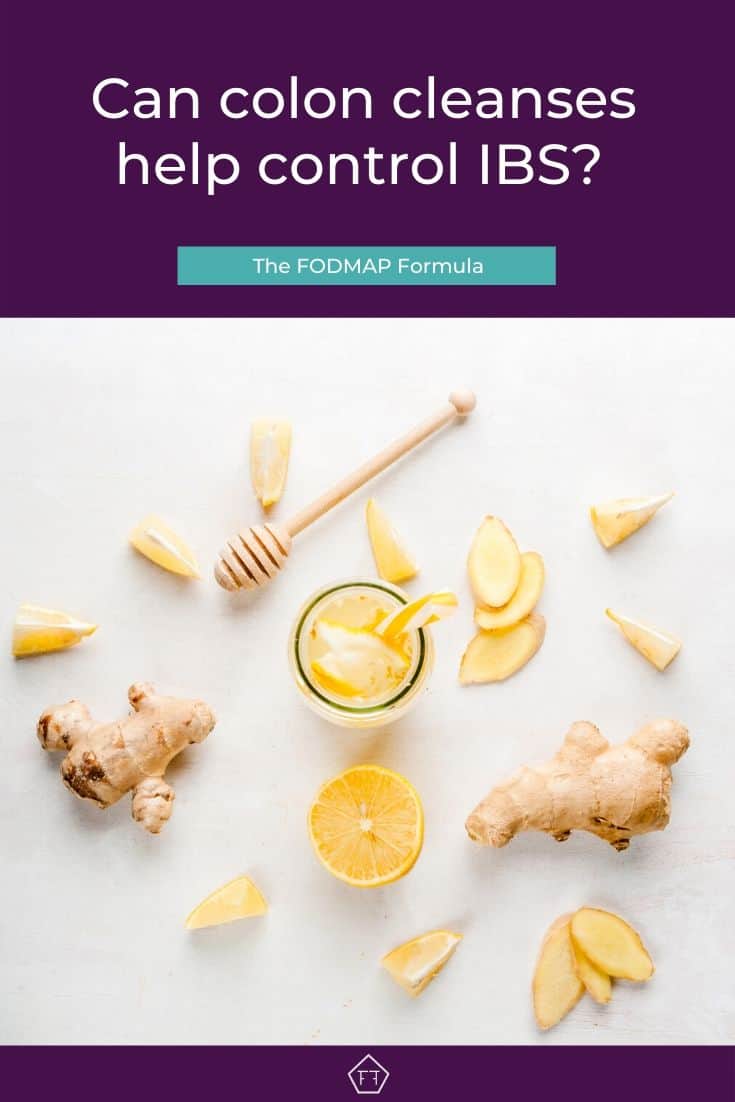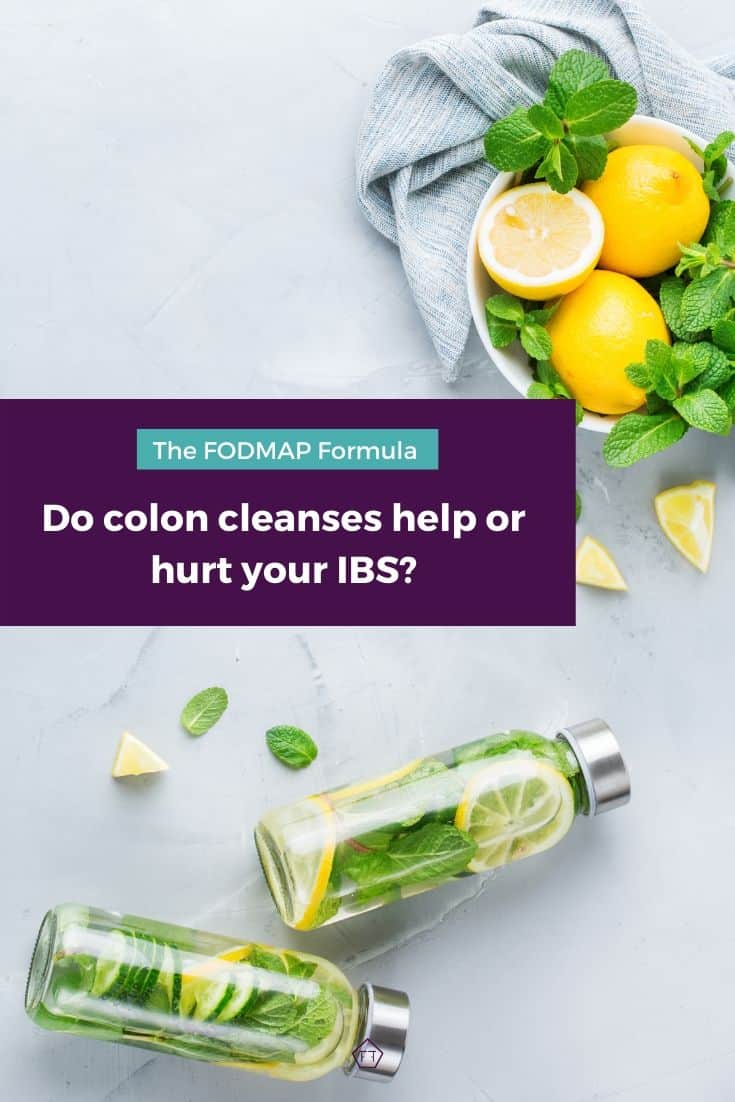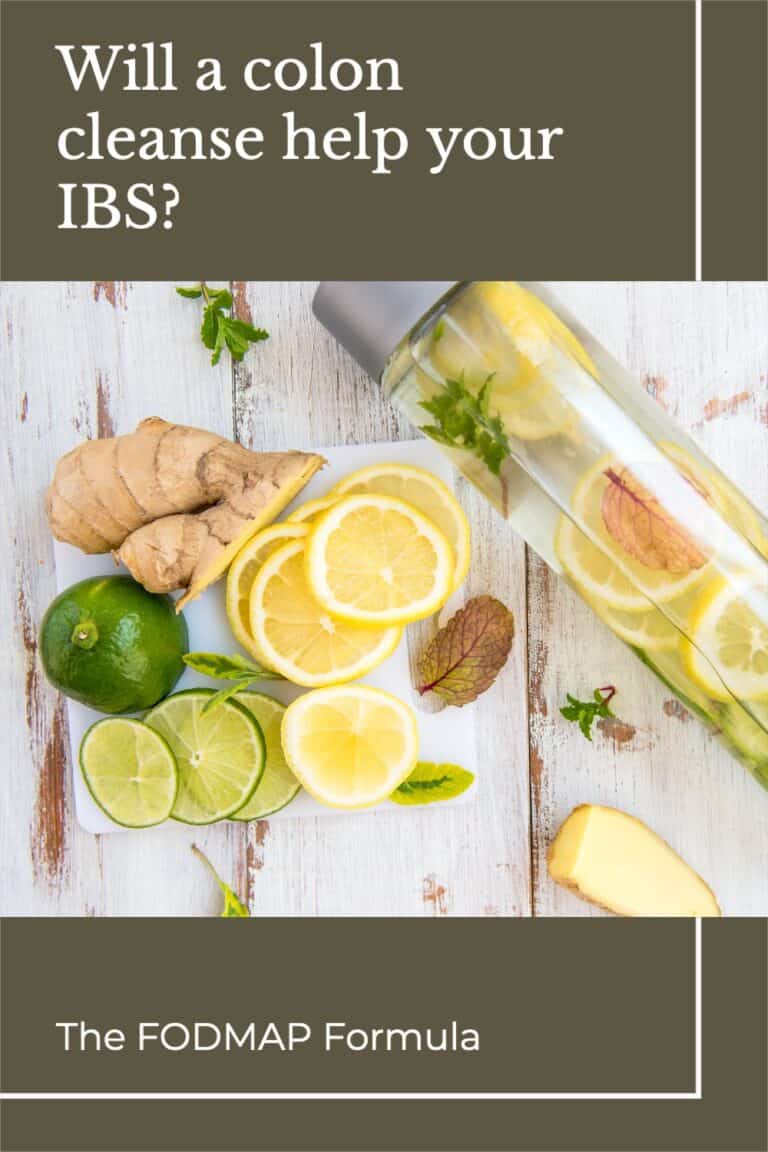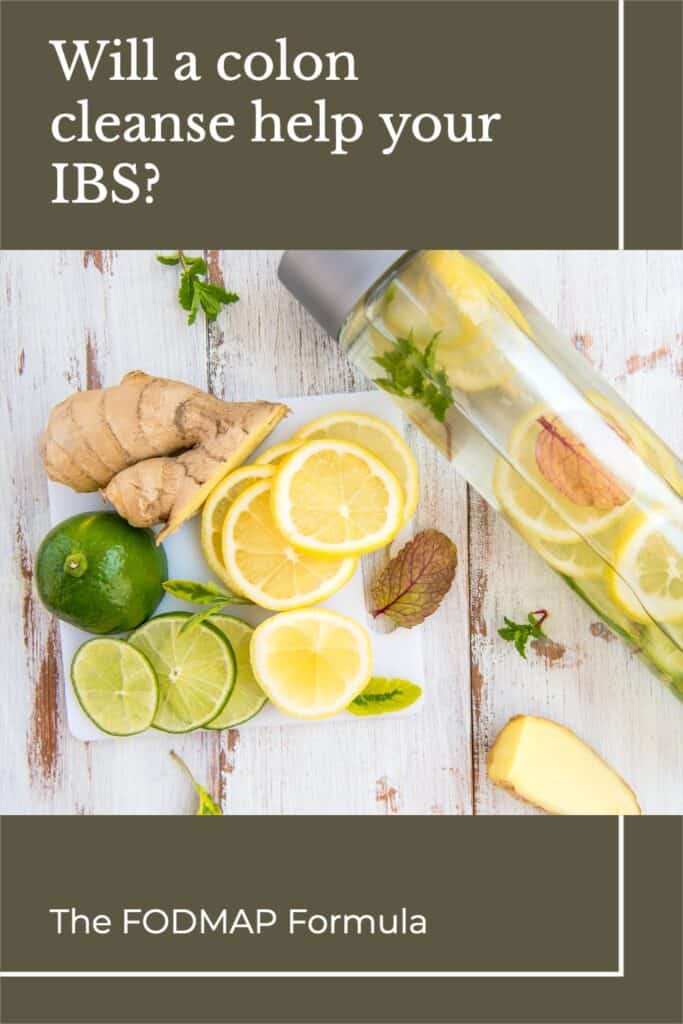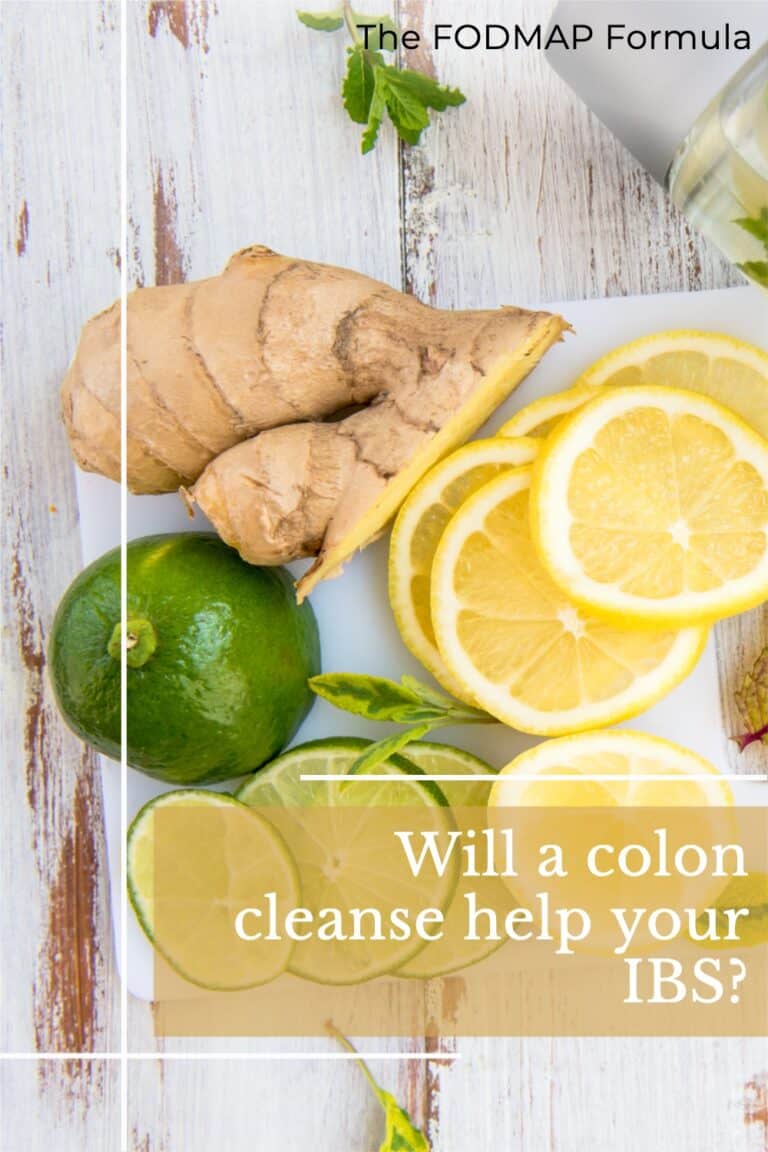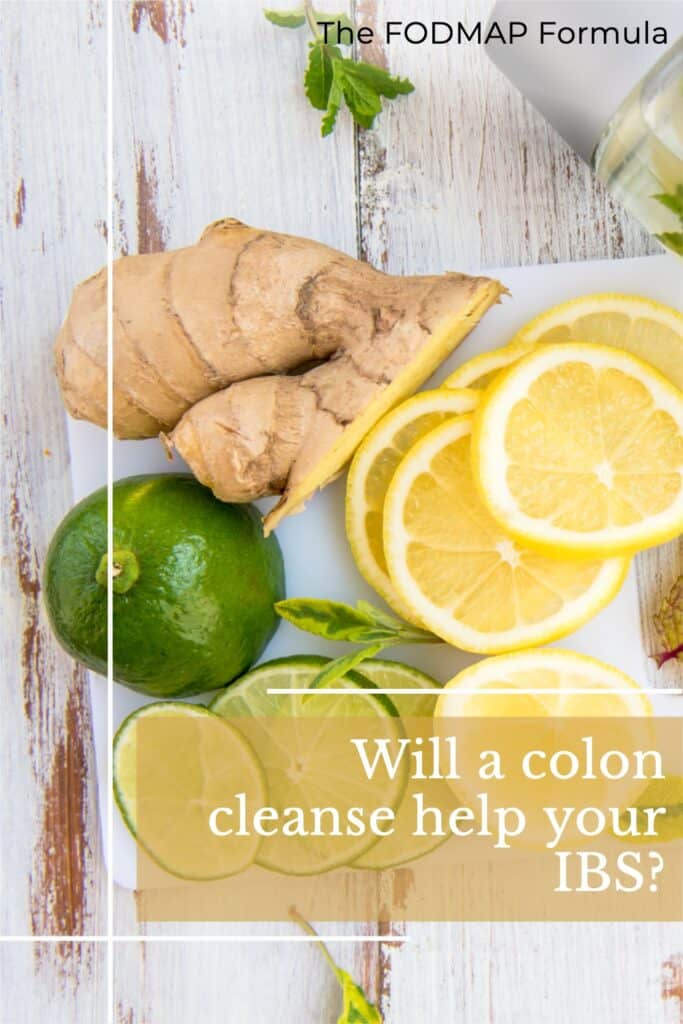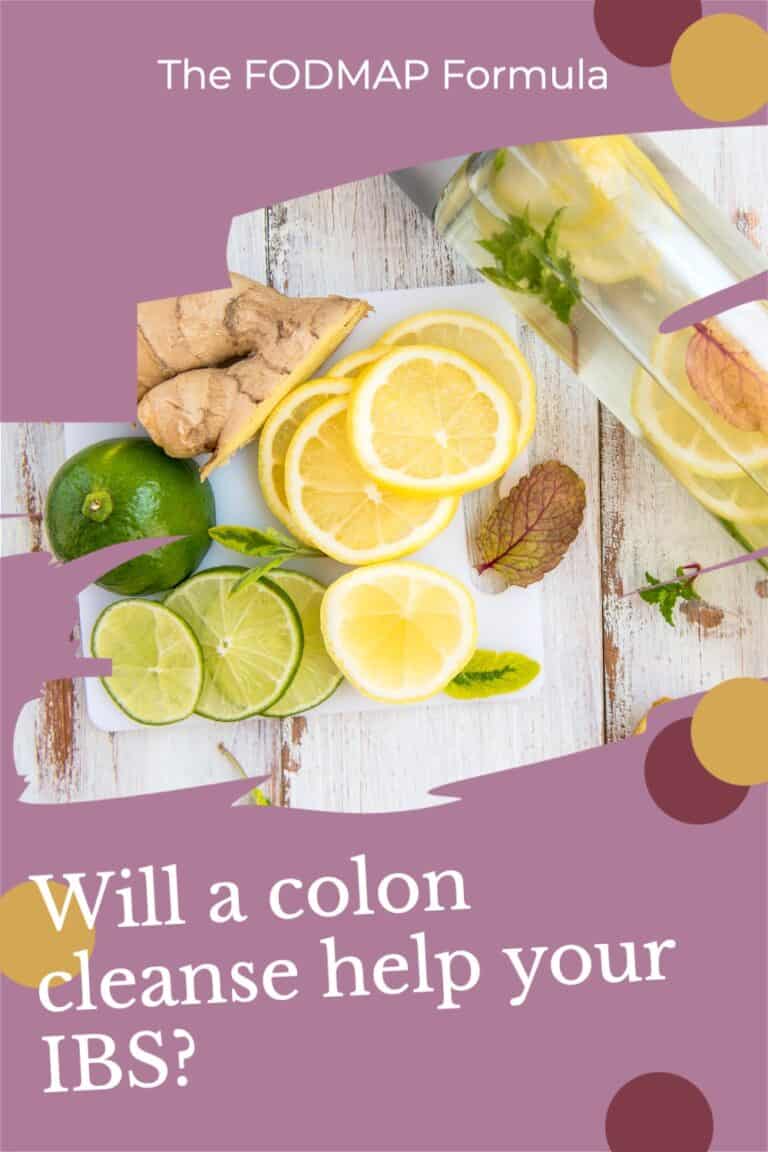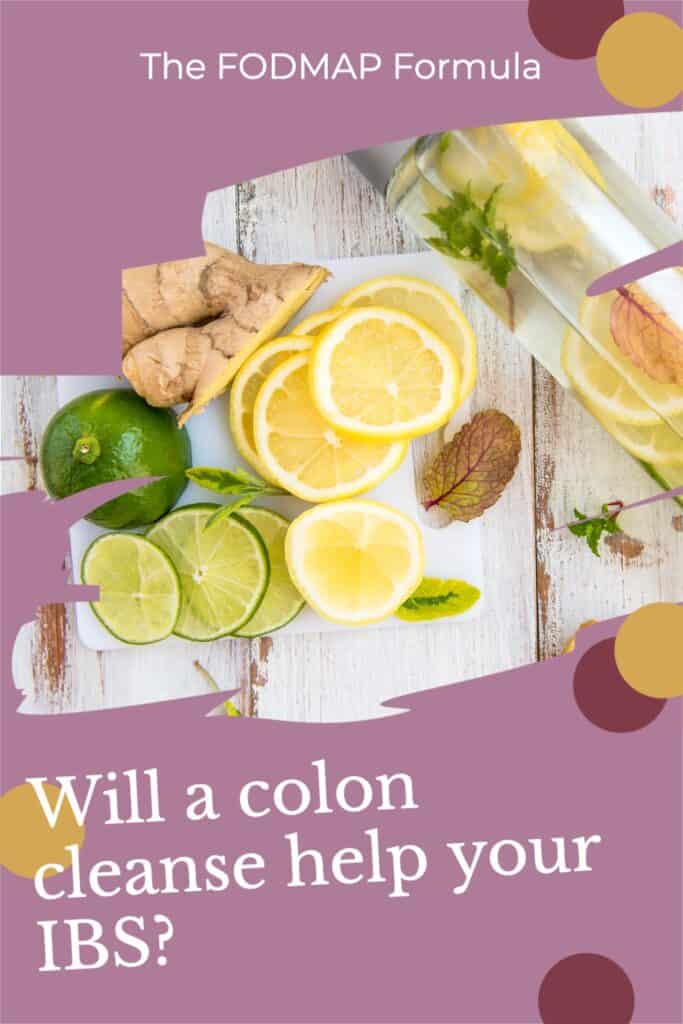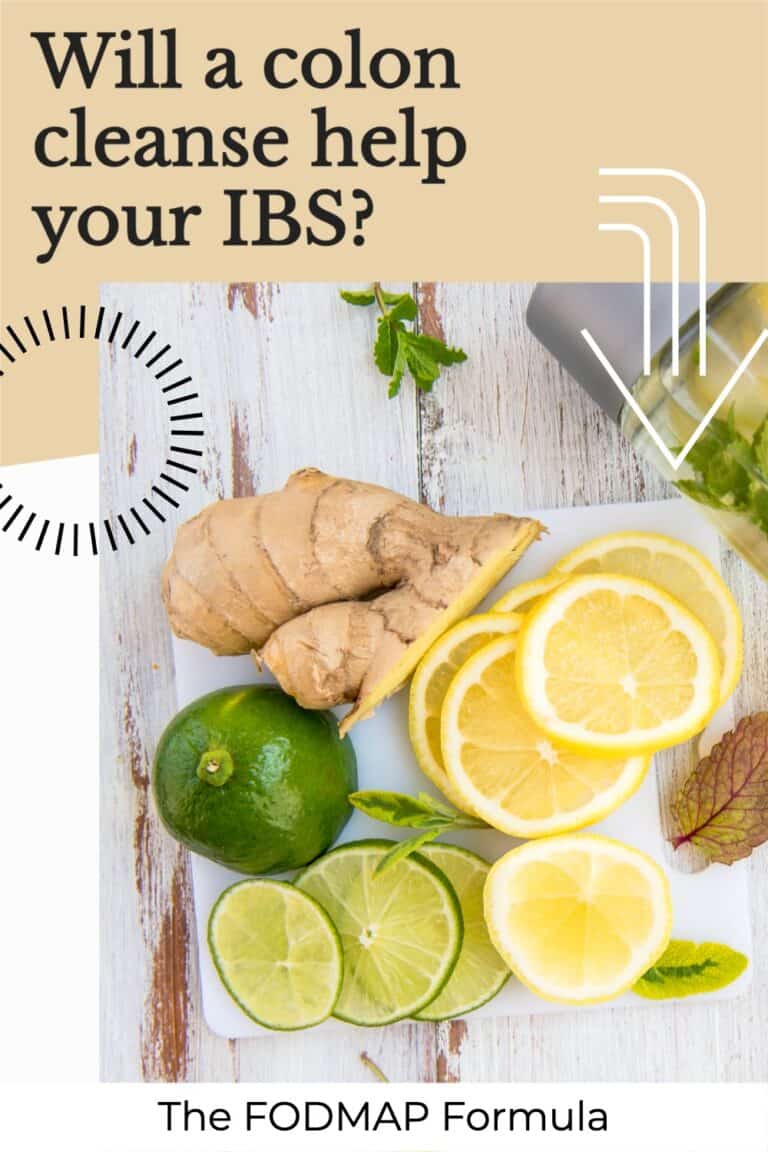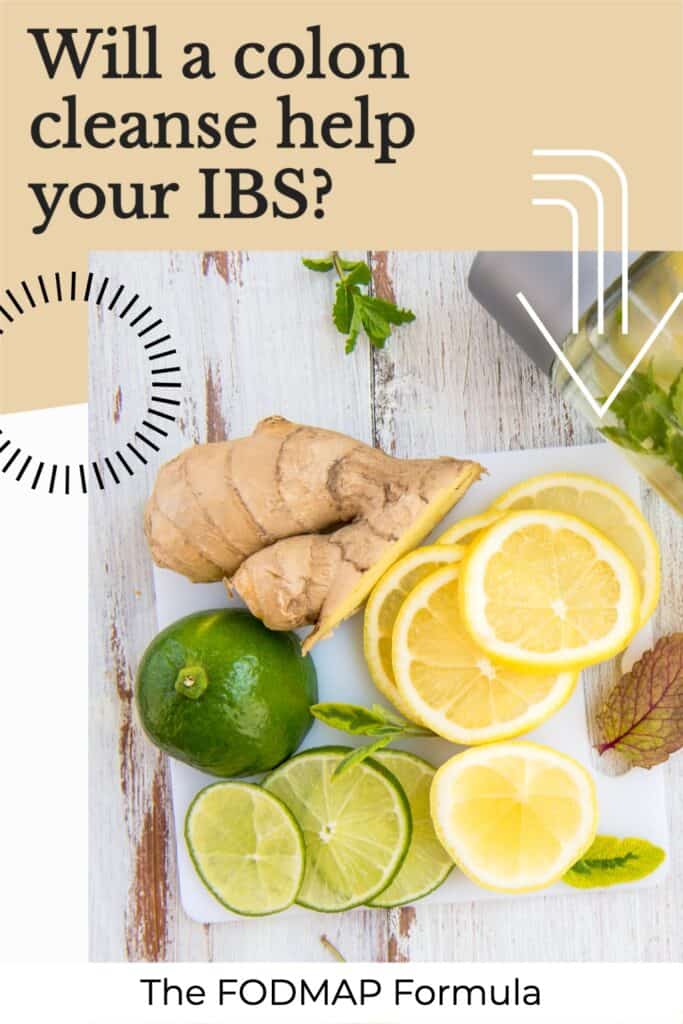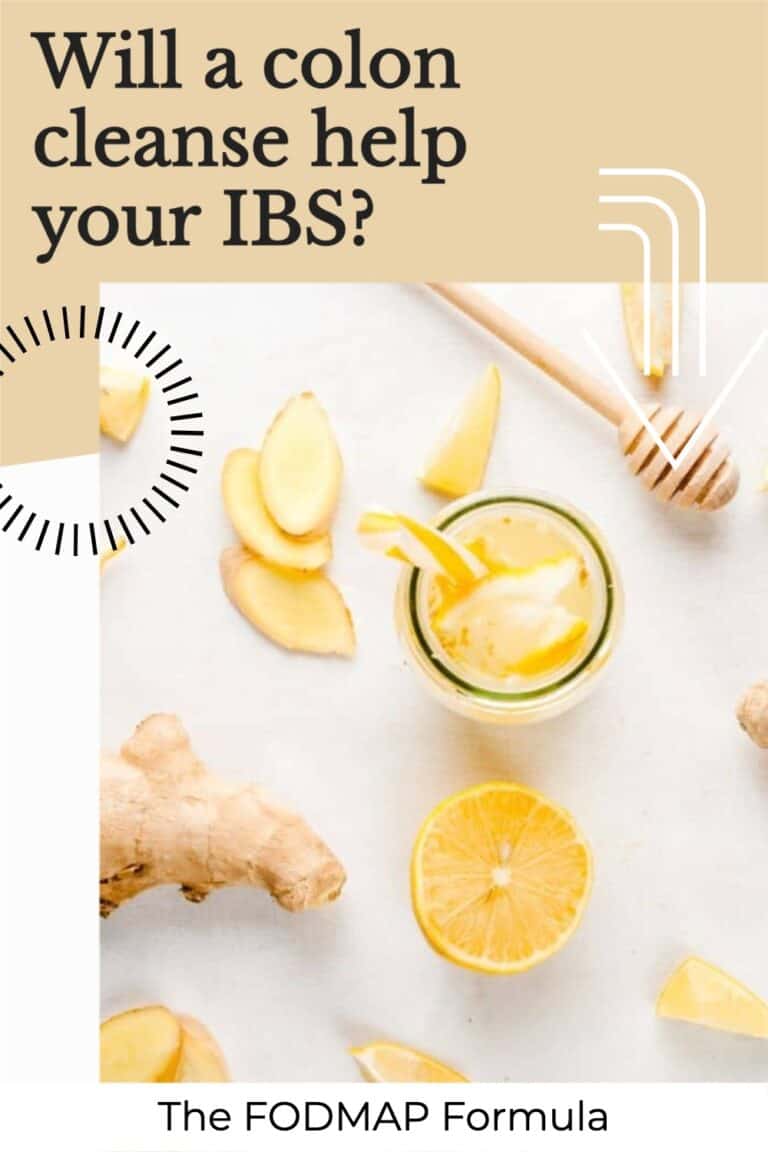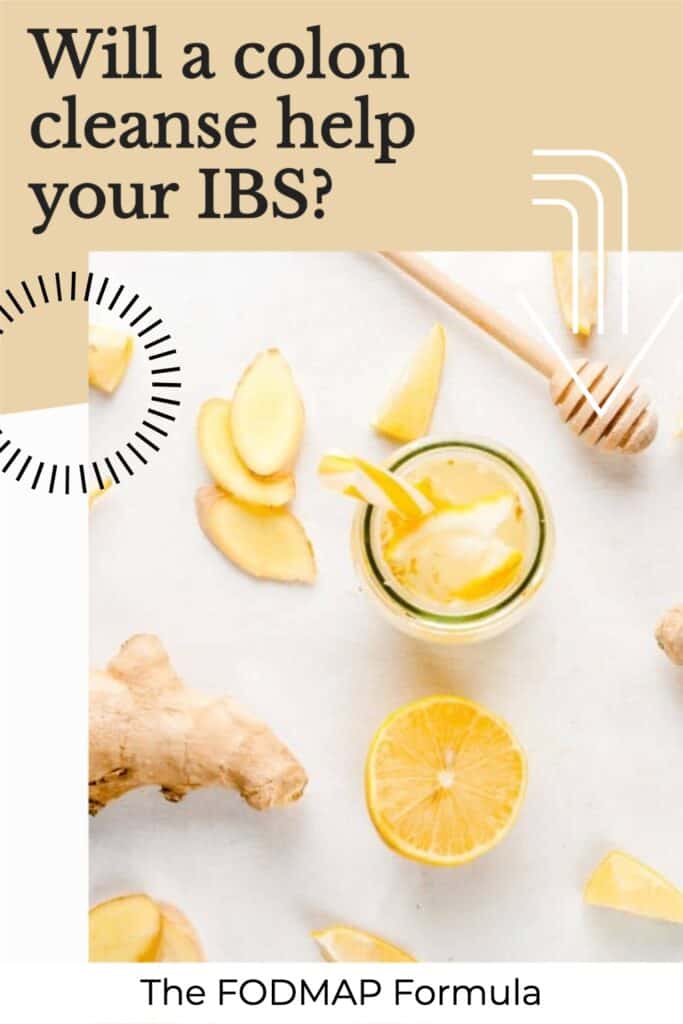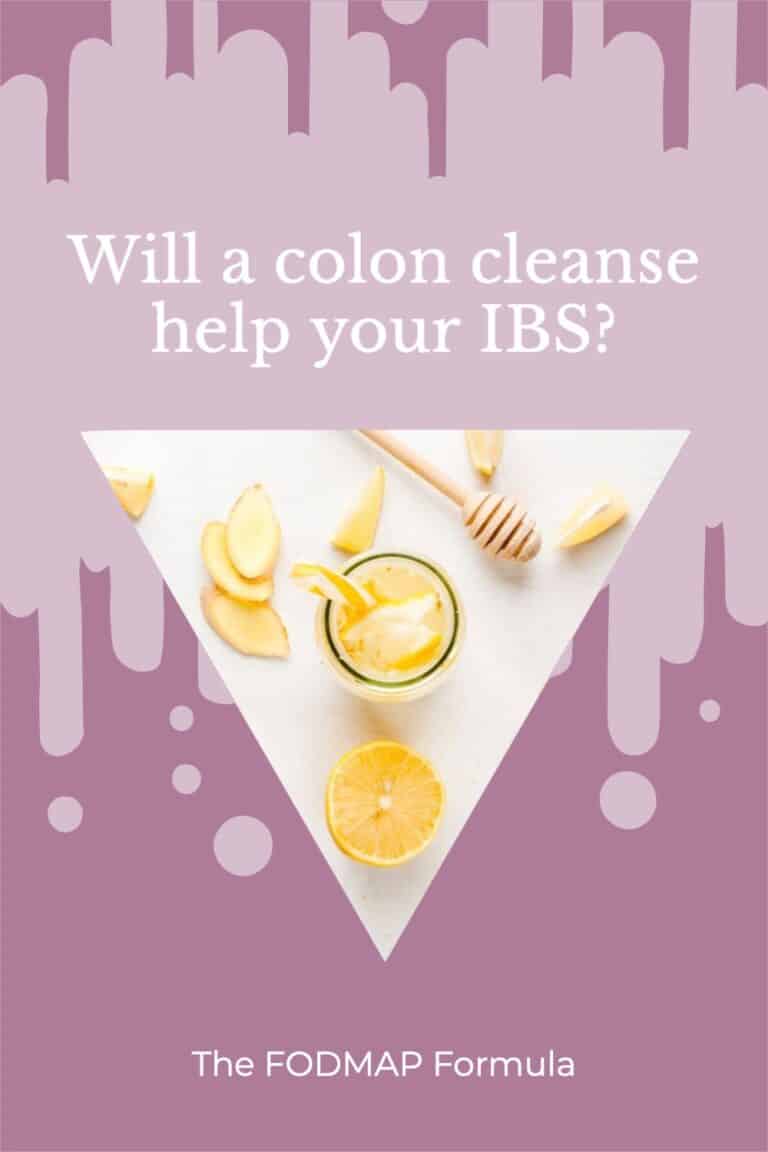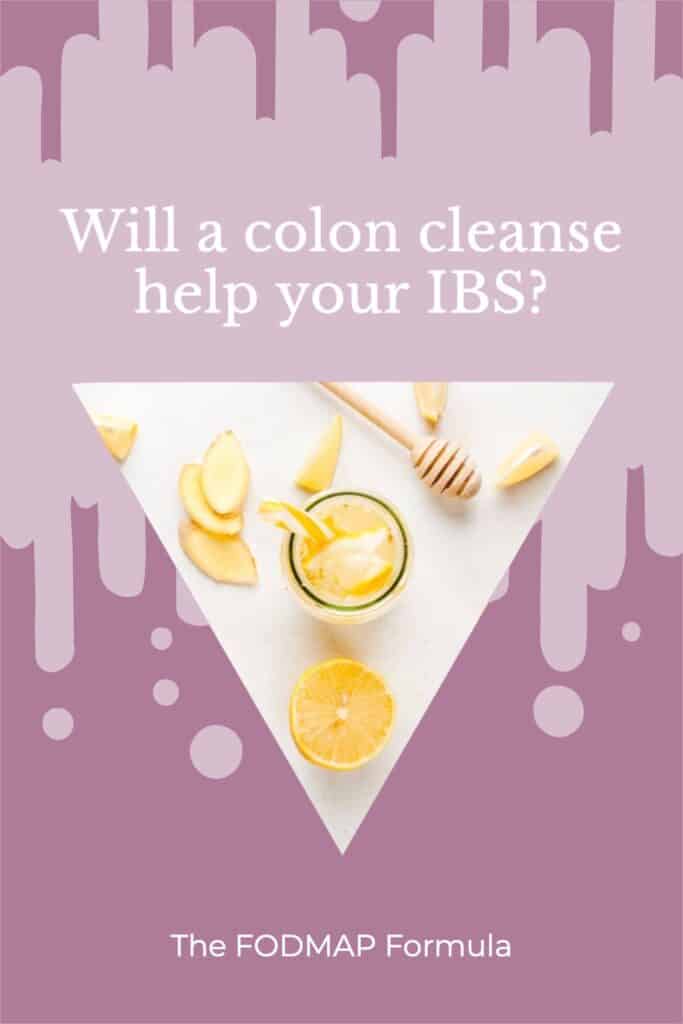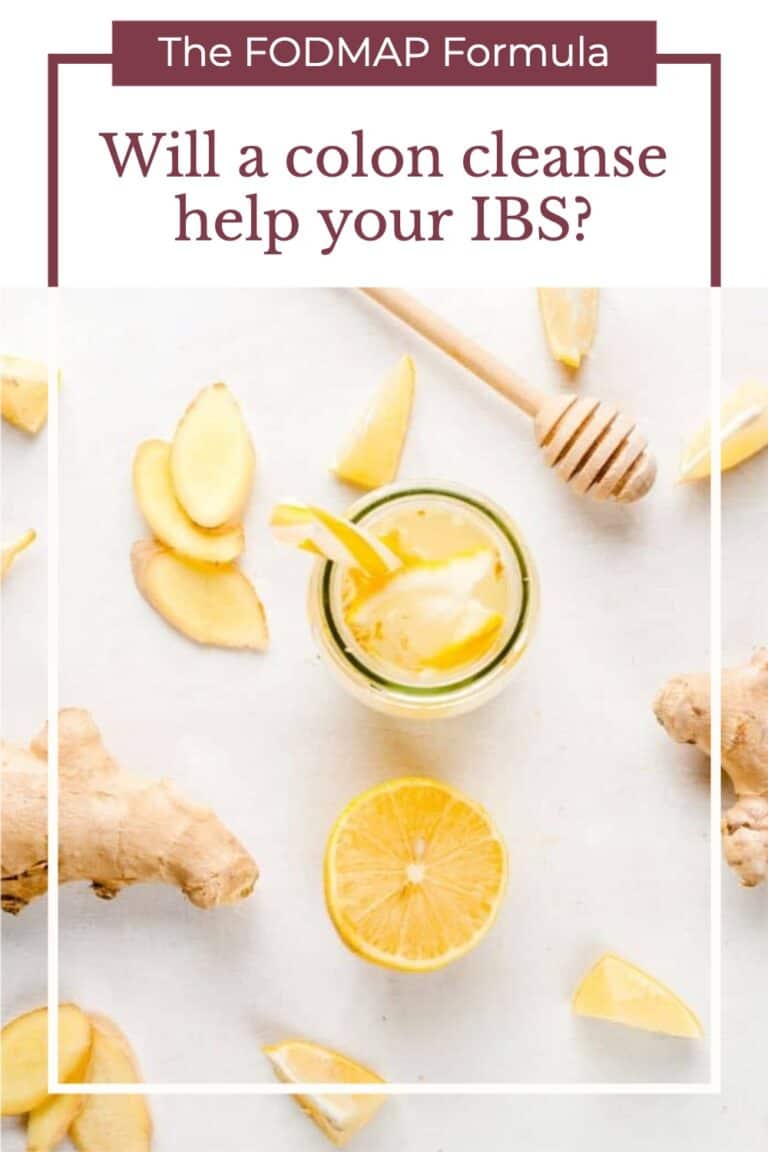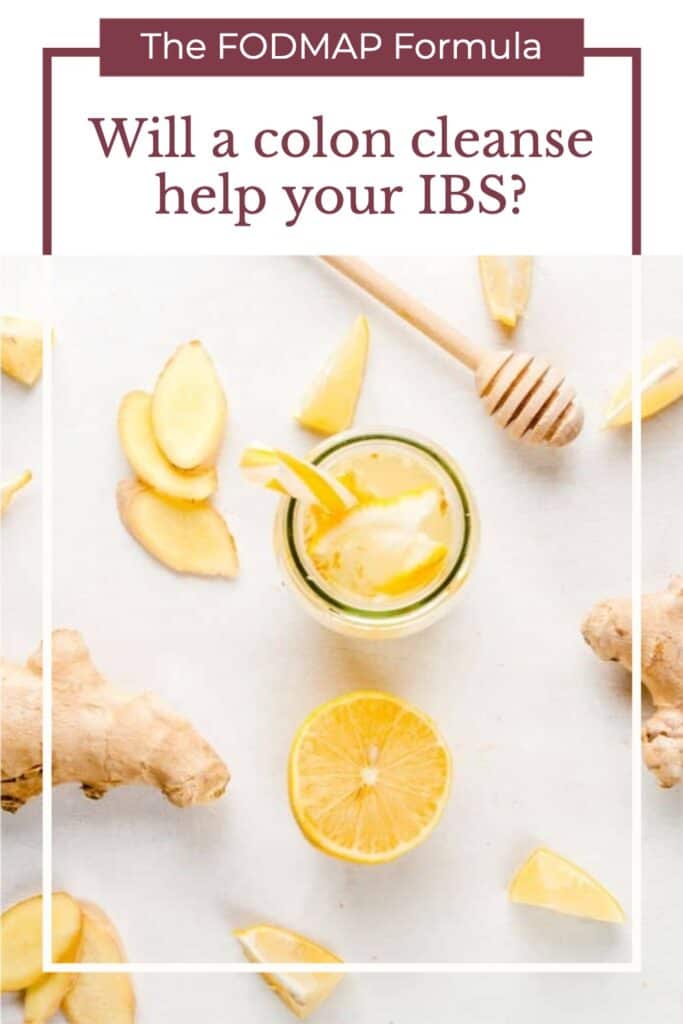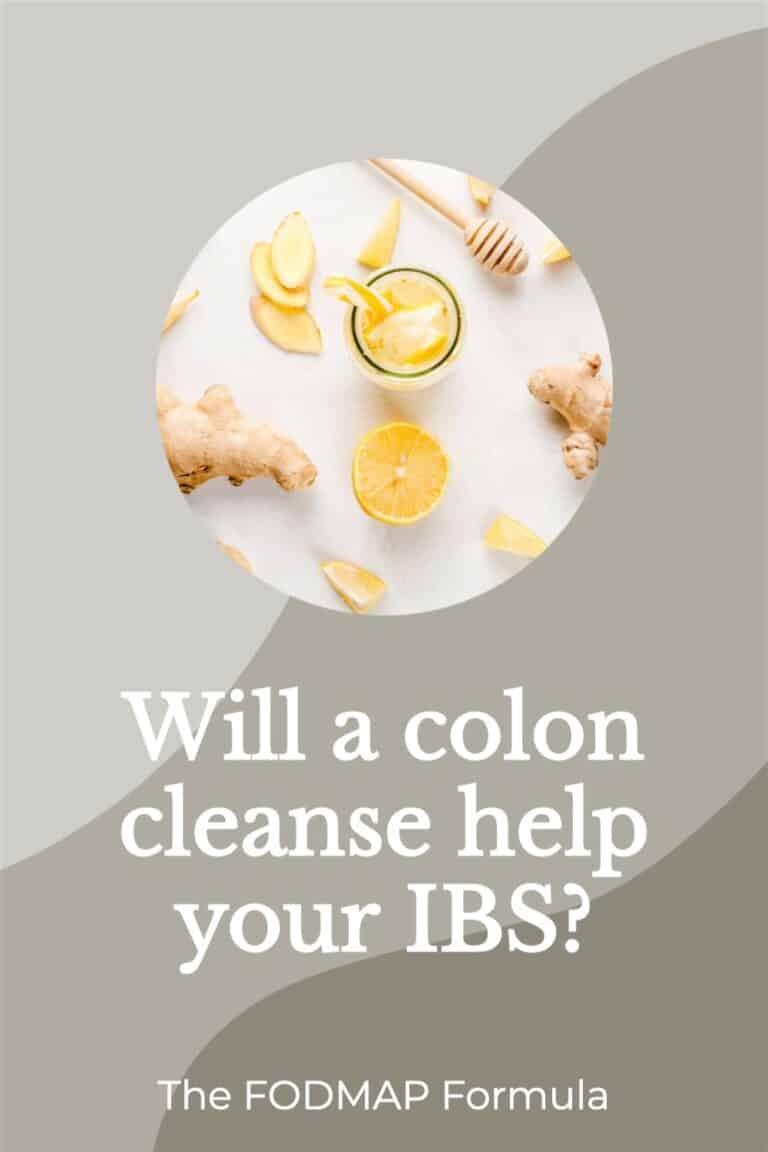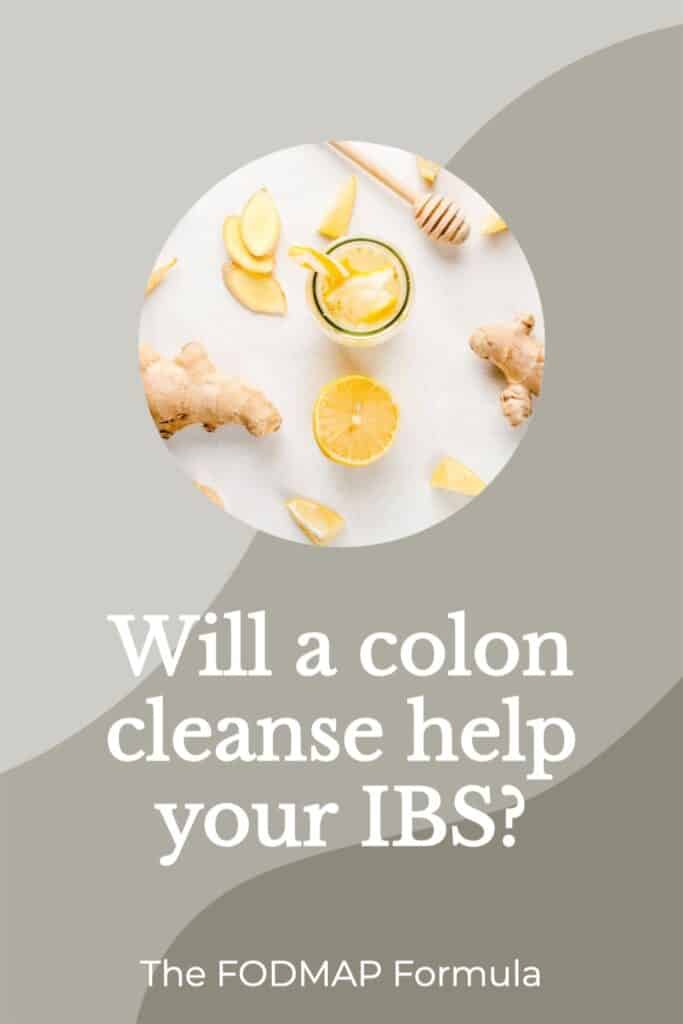 ---
References
Acosta RD, Cash BD. Clinical effects of colonic cleansing for general health promotion: a systematic review. Am J Gastroenterol 2009; 104(11): 2830-6.
Charcoal, Activated (Oral Route) Description and Brand Names. (2020, January 1). Retrieved from https://www.mayoclinic.org/drugs-supplements/charcoal-activated-oral-route/description/drg-20070087
Hsu HH, Leung WH, Treatment of irritable bowel syndrome with a novel colonic irrigation system: a pilot study. Techniques in Coloproctology 2016; 20: 551-7
Kulkarni, K. (2014). Colon Cleansing: Medical Breakthrough or Myth? The Journal of Lancaster General Hospital, 9(2). Retrieved from http://www.jlgh.org/Past-Issues/Volume-9—Issue-2/Colon-Cleansing.aspx
Marieb, E. N. (2004). Human anatomy & physiology (6th ed.). San Francisco, CA: Pearson Benjamin Cummings.
Martini, F., Ober, W. C., Nath, J. L., Bartholomew, E. F., Garrison, C. W., Welch, K., & Martini, F. (2011). Visual anatomy & physiology. Boston: Benjamin Cummings.
Mishori, R., Otubu, A., & Alleyne Jones, A. (2011). The dangers of colon cleansing. The Journal of Family Practice, 60(8), 454–457.
Moore, K. L., Agur, A. M., & Dalley, A. F. (2015). Essential clinical anatomy (5th ed.). Wolters Kluwer.
Moore, K. L., Dalley, A. F., & Agur, A. M. (2017). Moore Clinically oriented anatomy (8th ed.). Wolters Kluwer/Lippincott Williams & Wilkins.
Ratini, M. (2019, February 11). Activated Charcoal: Uses and Risks. Retrieved from https://www.webmd.com/vitamins-and-supplements/activated-charcoal-uses-risks#1
Robinson, K. M. (2018, May 2). Master Cleanse (Lemonade) Diet Review, Ingredients, Effectiveness. Retrieved from https://www.webmd.com/diet/a-z/lemonade-master-cleanse-diet
Seeley, R. R., Stephens, T. D., & Tate, P. (2006). Anatomy & Physiology (7th ed.). Boston, Mass: McGraw-Hill Higher Education.
Tortora, G. J., & Derrickson, B. (2012). Principles of anatomy & physiology(13th ed.). Hoboken, NJ: John Wiley & Sons.