Looking for a fun lunch idea? Packed with protein and healthy fats, these low FODMAP tuna melts are a classic way to power through your busy day!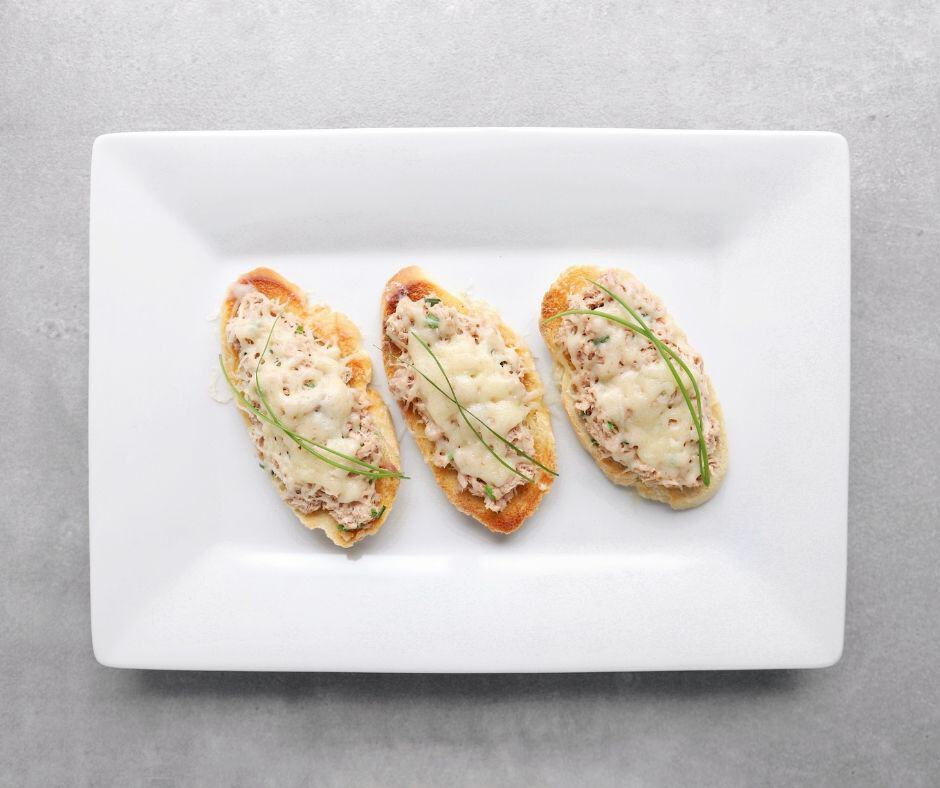 When I was little, my mom used to make tuna melts as a treat. She would get them ready and let my sister and I watch them melt under the broiler. While they were nothing fancy, they feel like home to me. Now that we're packing up our house and moving across the city, that's definitely something I've been craving.
My mom always made her tuna melts on English muffins. But since I'm trying to pass myself off as an adult these days, I gave them a little upgrade and put them on crostini instead. While it takes an extra few minutes, the crostini adds a great crunchy texture I think you'll like.
Keep It FODMAP Friendly
These quick and easy low FODMAP tuna melts make old school feel cool! Check out the notes below for tips on keeping this recipe FODMAP friendly.
First up, tuna. Since tuna is a protein, it doesn't have any FODMAPs. That means you can eat as much as you'd like without adding to your FODMAP load.
We'll also be using mayonnaise. Technically mayonnaise is just whipped eggs and oil. So it should be low FODMAP by nature. However, many prepackaged products include high FODMAP ingredients like garlic and onion to make them taste better after living on a shelf. So make sure to check the label of any products you buy, or make your own.
Next up, lemon juice. According to Monash University, lemon juice is low FODMAP in servings of 1/2 a cup (125 g) per sitting. Servings of 3/4 cup (187 g) or more are high in the FODMAP fructan.
We'll be using 1 tbsp of lemon juice total, which works out to 7.8 g per serving. This is well within Monash's recommended range.
We'll also be using green onions. According to the Monash app, the green part of a green onion doesn't have any detectable FODMAPs. So you can adjust the recipe to suit your taste without mucking up your FODMAP load.
Next up, bread. If you're in the elimination phase of the program, you'll need to use a gluten-free bread. Don't forget to check the label for other high FODMAP ingredients, though. Just because a product is free of one FODMAP doesn't mean it's free of them all.
According to Monash, gluten-free bread is low FODMAP in servings of two slices (52 g). Since the amount of bread you use will vary based on how you slice your crostini, I recommend weighing your bread using a food scale if you can. If you're 52 g or under, you're good to go.
Remember, unless you have celiac disease, you're managing your intake of fructose and fructans, not gluten itself.
Last but not least, mozzarella. Like many hard kinds of cheese, mozzarella is low in lactose. The Monash app lists mozzarella cheese as low FODMAP in servings of 1/4 cup (40 g), grated. But if you look at the notes in the app, mozzarella cheese doesn't become high FODMAP until you reach 4 cups of cheese. So if you like your tuna melts a little extra cheesy, go for it.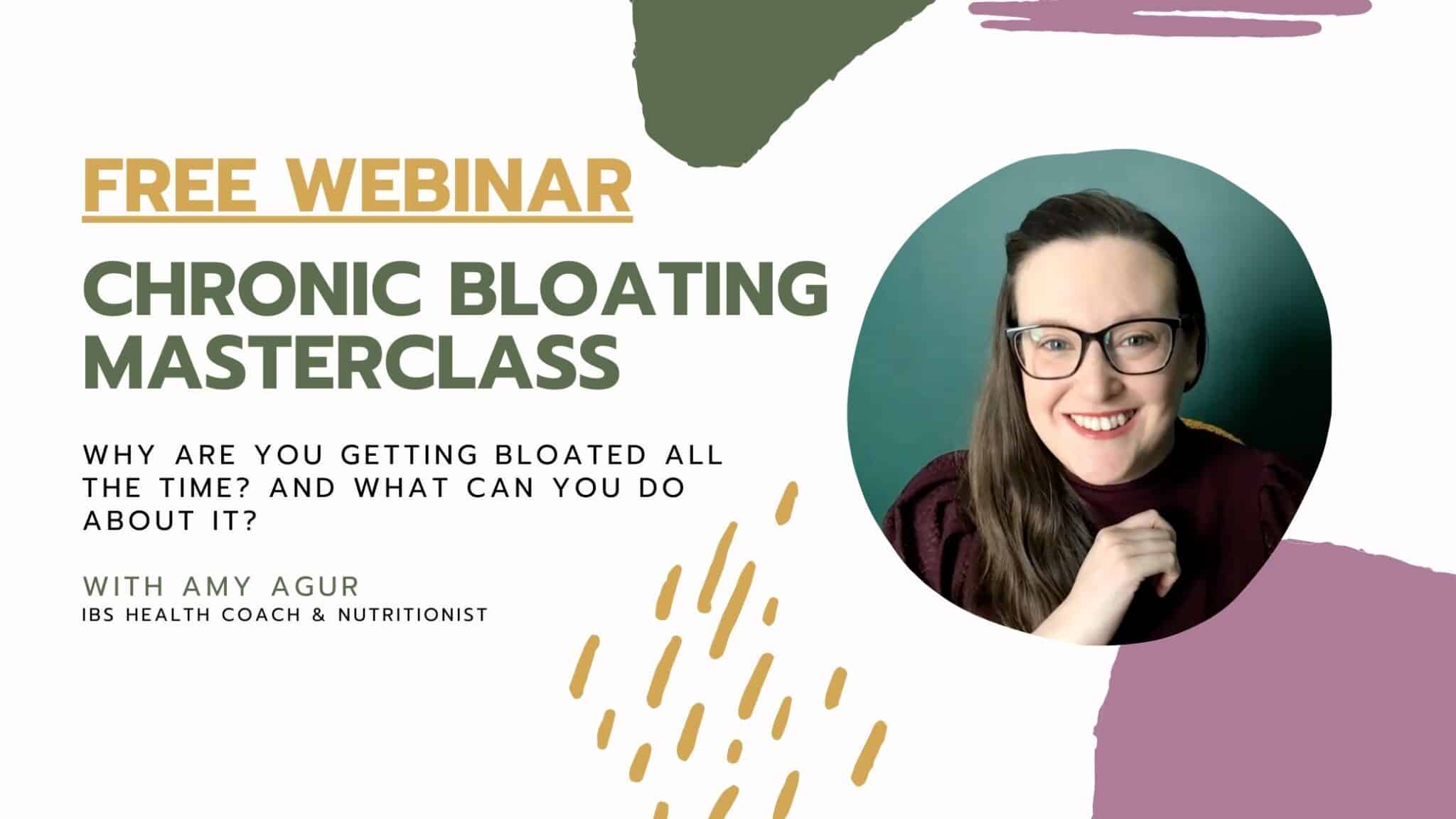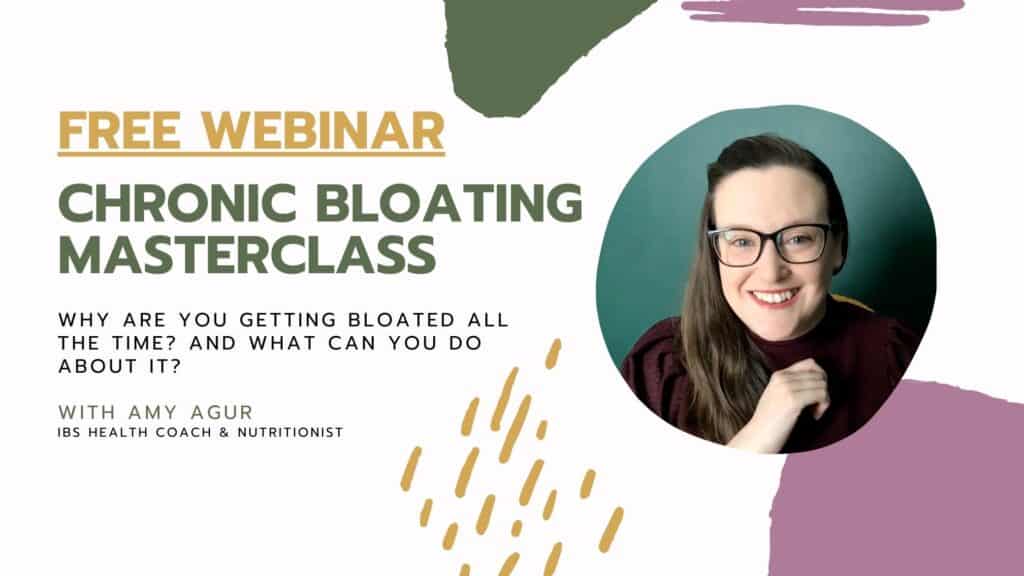 FODMAP Math
Fructose = 1
Lactose = 0.5
Fructan = 1
GOS = 0
Polyols = 0
Want to try these low FODMAP tuna melts? Don't forget to PIN THIS RECIPE for later!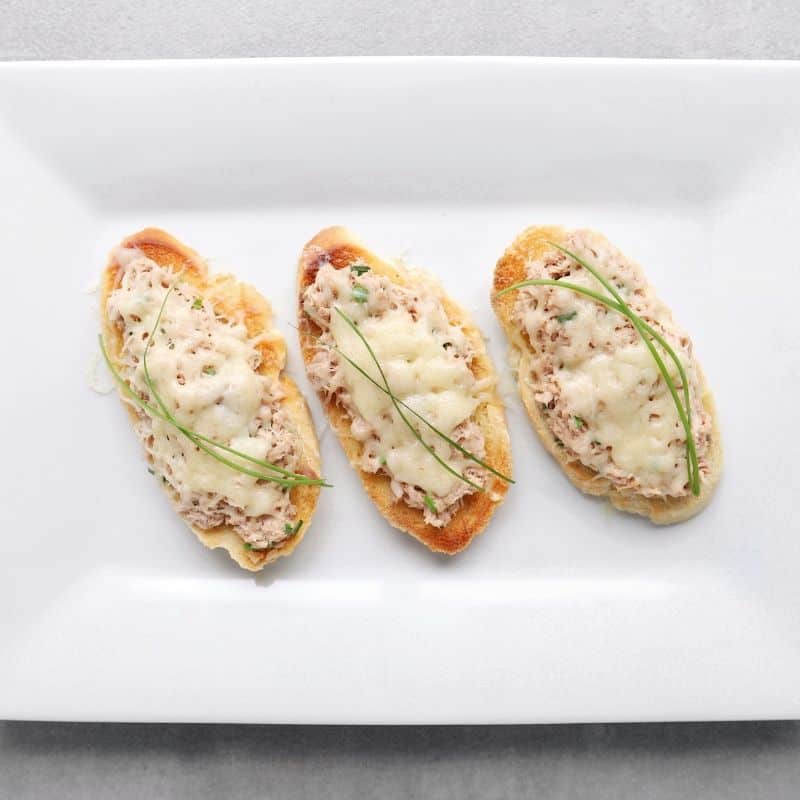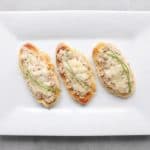 Low FODMAP Tuna Melts
These classic low FODMAP tuna melts are the savoury lunch idea you've been waiting for!
What You Need
2

tbsp

olive oil

1/2

low FODMAP baguette

(thinly sliced)

14

oz

flaked tuna packed in water

(drained)

0.25

cup

low FODMAP mayonnaise

0.25

tsp

salt and pepper

pinch

dried dill

0.5

tbsp

fresh parsley

(minced)

1

tbsp

lemon juice

1

green onion – green part only

(finely chopped)

0.5

cup

mozzarella cheese

(shredded)
What You Do
Preheat your broiler on high. Lightly brush each piece of bread with olive oil and place them on a baking sheet. Broil for 2-3 minutes, or until the edges of the bread are lightly browned.

Combine your tuna, mayonnaise, salt and pepper, dill, parsley, lemon juice, and green onion in a small bowl. Spoon the tuna mixture onto your bread slices and top with cheese. Broil for 3-4 minutes (or until the cheese has melted). Serve warm.
You might also like one of these:
Low FODMAP Grilled Cheese Looking for a classic lunch idea? Brace your taste buds, friend! This grilled cheese sandwich is so good you'll forget it's low FODMAP!
Low FODMAP Marinara Sauce Your whole family will love this quick and easy dinner idea. Made with simple ingredients, this will be one of your go-to recipes in no time.
Low FODMAP Chicken Fingers Looking for a fun lunch idea? Crispy on the outside and tender on the inside, your whole family will love these easy quick and easy chicken fingers.
If you like this post, don't forget to share it! Together we'll get the low FODMAP diet down to a science!