Need a FODMAP-friendly lunch you can take to work? This quick and easy low FODMAP egg salad is the lunch you've been waiting for!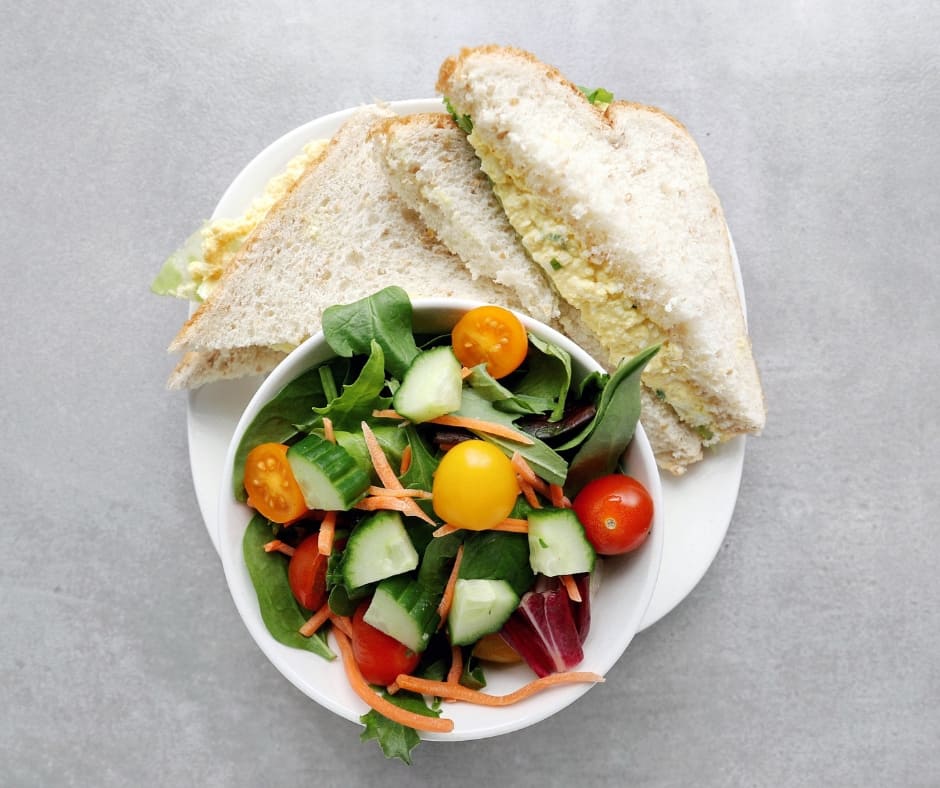 I'm a huge fan of egg salad sandwiches! But, hard-boiling a billion eggs for a few sandwiches has always seemed like an inefficient use of my time.
But, egg lovers rejoice! I recently found a way to hard boil eggs in half the time. The trick is to pop them in the pot right away, so they start to cook before the water has boiled. When they reach a boil, remove the pan from the burner and let them hang out for 10 minutes. Done!
Think this low FODMAP egg salad sounds great, but you don't have time to try it now? Don't worry! You can PIN THIS POST for later!
Keep It FODMAP Friendly
Great news! This quick and easy low FODMAP egg salad has no FODMAPs, so you can eat as much as you'd like without adding to your FODMAP load!
But, since you're here, let's take a second to talk about bread. You have a few options when it comes to clothing your egg salad. First, you can be weird like me and eat it right out of the bowl #nojudgement.
If that's not your thing #Ihavemanners, you can use low FODMAP gluten-free bread, low FODMAP sourdough bread, or a low FODMAP serving of regular old white bread.
According to the Monash app, both gluten-free bread and low FODMAP sourdough bread are low FODMAP in servings of two slices (52 g). Though, Monash doesn't list a maximum serving size of either of these.
If you're craving the good stuff (I'm lookin' at you Wonderbread), according to Monash, regular old white bread is low FODMAP in servings of 1 slice (24 g). Servings of 1.5 slices (36 g) are high in the FODMAP fructan and should be avoided. So, if you'd prefer the soft, sweet embrace of white bread, you can have it. But, you'll have to settle for a teeny tiny sandwich.
Whichever one you choose, add one serving of fructans to your FODMAP math.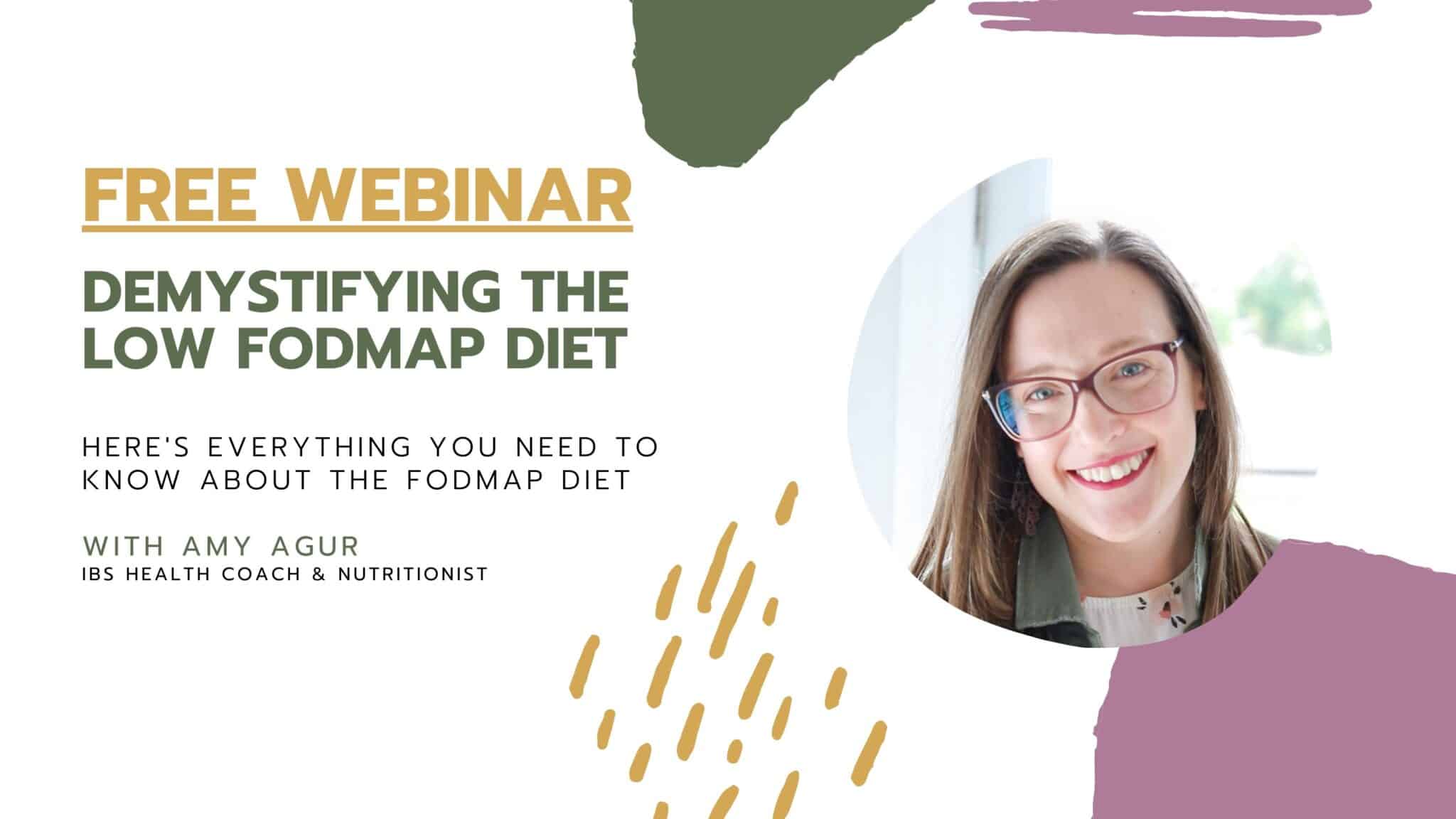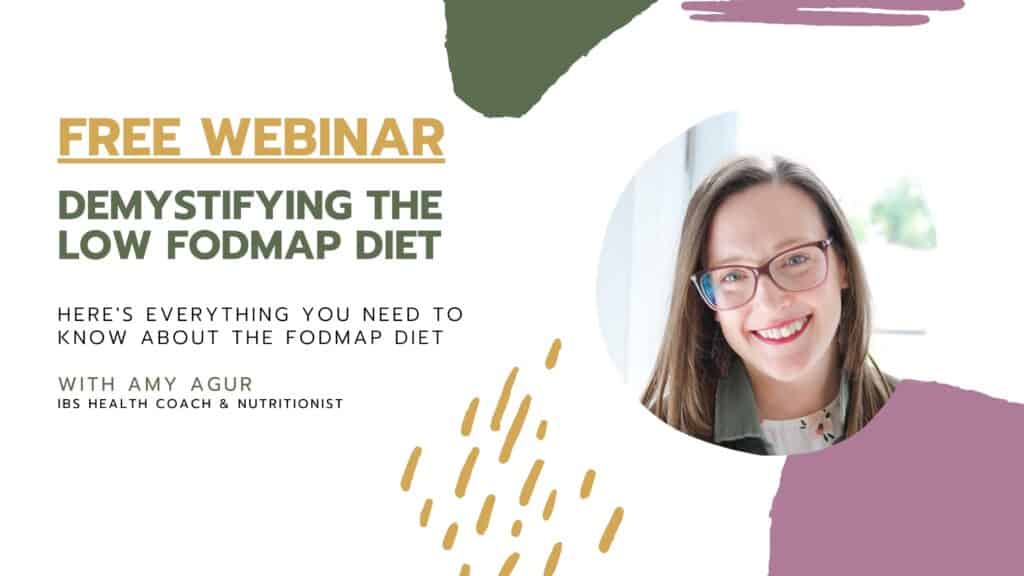 Show Your Work (FODMAP Math)
Fructose = 0
Lactose = 0
Fructan = 0
GOS = 0
Polyols = 0
Pick Your Sidekick
Think your low FODMAP egg salad looks lonely? Try pairing it with this fresh low FODMAP kale and strawberry salad, this easy low FODMAP coleslaw, or this rich and creamy low FODMAP tomato soup!
Want to try this low FODMAP egg salad? Don't forget to PIN THIS RECIPE for later!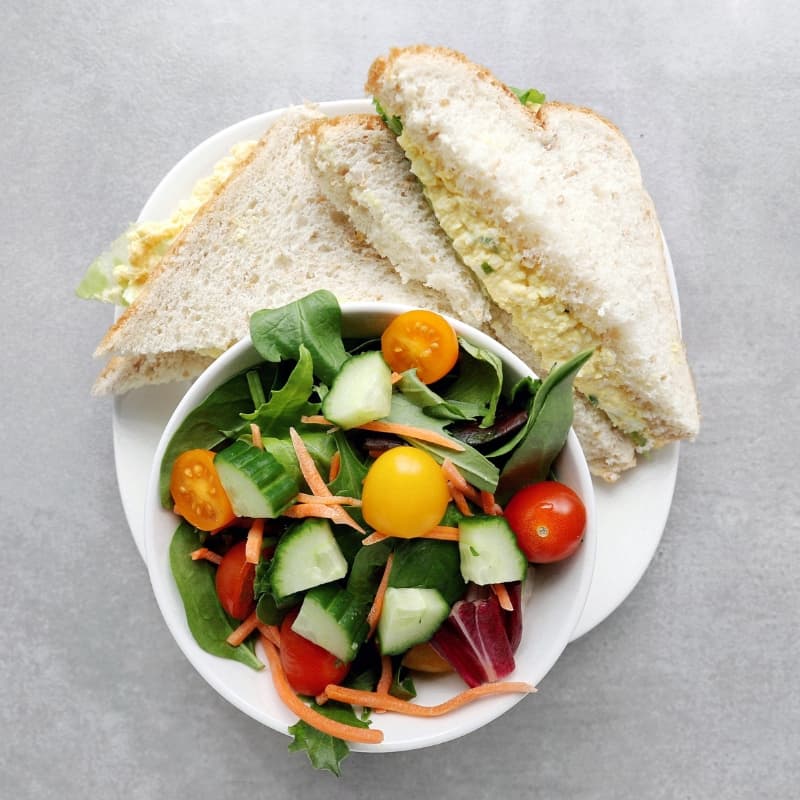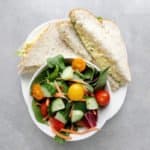 Low FODMAP Egg Salad
Looking for a classic lunch idea? Check out this quick and easy low FODMAP egg salad!
What You Need
8

lg

eggs

3

tbsp

low FODMAP mayonnaise

2

tbsp

prepared mustard

pinch

paprika

1

tbsp

green onion – green parts only

salt and pepper to taste
What You Do
Place your eggs in a small pot and cover with water by one inch. Bring the water to a boil, then remove the pot from the burner, put on the lid, and let the eggs rest for 10 minutes.

Once the eggs have cooked, transfer them to an ice bath to cool. As soon as you can comfortably hold the eggs, peel of their shells.


Stick the peeled eggs in a large bowl and mash them with a potato masher or a fork. Add the remaining ingredients and stir to combine.
Notes
Egg salad will keep in the refrigerator for 3-5 days. 
You might also like one of these:
Epic Low FODMAP Grilled Cheese Looking for a classic lunch idea? Brace your taste buds, friend! This grilled cheese sandwich is so good you'll forget it's low FODMAP!
Low FODMAP Chicken BLT Sandwich Looking for a low FODMAP twist on a lunchtime classic? Made with fresh veggies, crispy bacon, and savoury chicken, this easy chicken BLT will hit the spot!
Low FODMAP Chicken Fingers Looking for a fun lunch idea? Crispy on the outside and tender on the inside, your whole family will love these easy quick and easy chicken fingers.
If you like this post, don't forget to share it! Together we'll get the low FODMAP diet down to a science!