Looking for a sweet treat that travels? Whether you need a side-kick for your cup of tea or an afternoon pick-me-up to power through your day, these low FODMAP chocolate chip muffins are the treat to beat!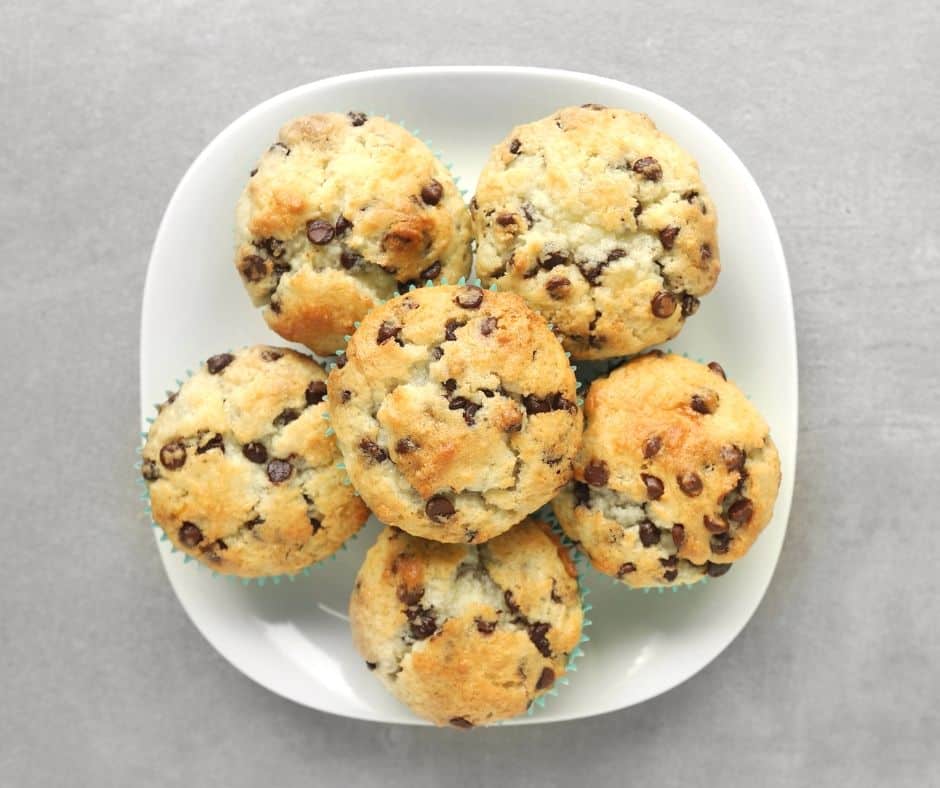 Summers are jam-packed at our house! Between my husband starting the busy season at work and training for my next marathon, our mornings are chaotic at best! Having these low FODMAP chocolate chip muffins tucked away in our freezer is a life saver!!
One of my favourite things about this recipe (other than the taste, of course), is that these muffins are freezer-friendly and thaw out quickly! I usually pull one out of the freezer when I get back from my run, and by the time I get out of the shower, it's ready to eat! This also makes it a great snack on-the-go, since you can pop it in your bag when you walk out the door and it will be ready whenever you are!
Keep It FODMAP Friendly
Looking for a tasty breakfast that travels? These simple low FODMAP chocolate chip muffins are in it to win it! Check out the notes below for tips on keeping this recipe FODMAP friendly.
First up, flour. If you're in the elimination phase of the low FODMAP program, you'll need to use gluten-free flour. For my Canadian peeps, I'm in love with PC's gluten-free all-purpose flour.
Whatever you use, always double-check the label for other high FODMAP ingredients like coconut flour, almond flour, arrowroot flour, etc. And remember, you're avoiding the FODMAP fructan, not the gluten itself.
We'll also be using milk. If you're in the elimination phase, you'll need to use lactose-free milk. These muffins get their fat from vegetable oil, so you can use whatever low FODMAP milk you have on hand.
Last but not least, chocolate chips! Large servings of chocolate chips can be high in both lactose and fructans. I usually use Enjoy Life chocolate chips or chunks. I like this brand because it's dairy, wheat, and nut-free. These chocolate chips were also recently certified by the FODMAP Friendly crew, so they're definitely low FODMAP (yay!).
According to Enjoy Life, one serving of chocolate chips is 1 tbsp. Our recipe uses 1/2 a cup of chocolate chips total, which works out to about 2 tsp per muffin. This is well within the recommended range.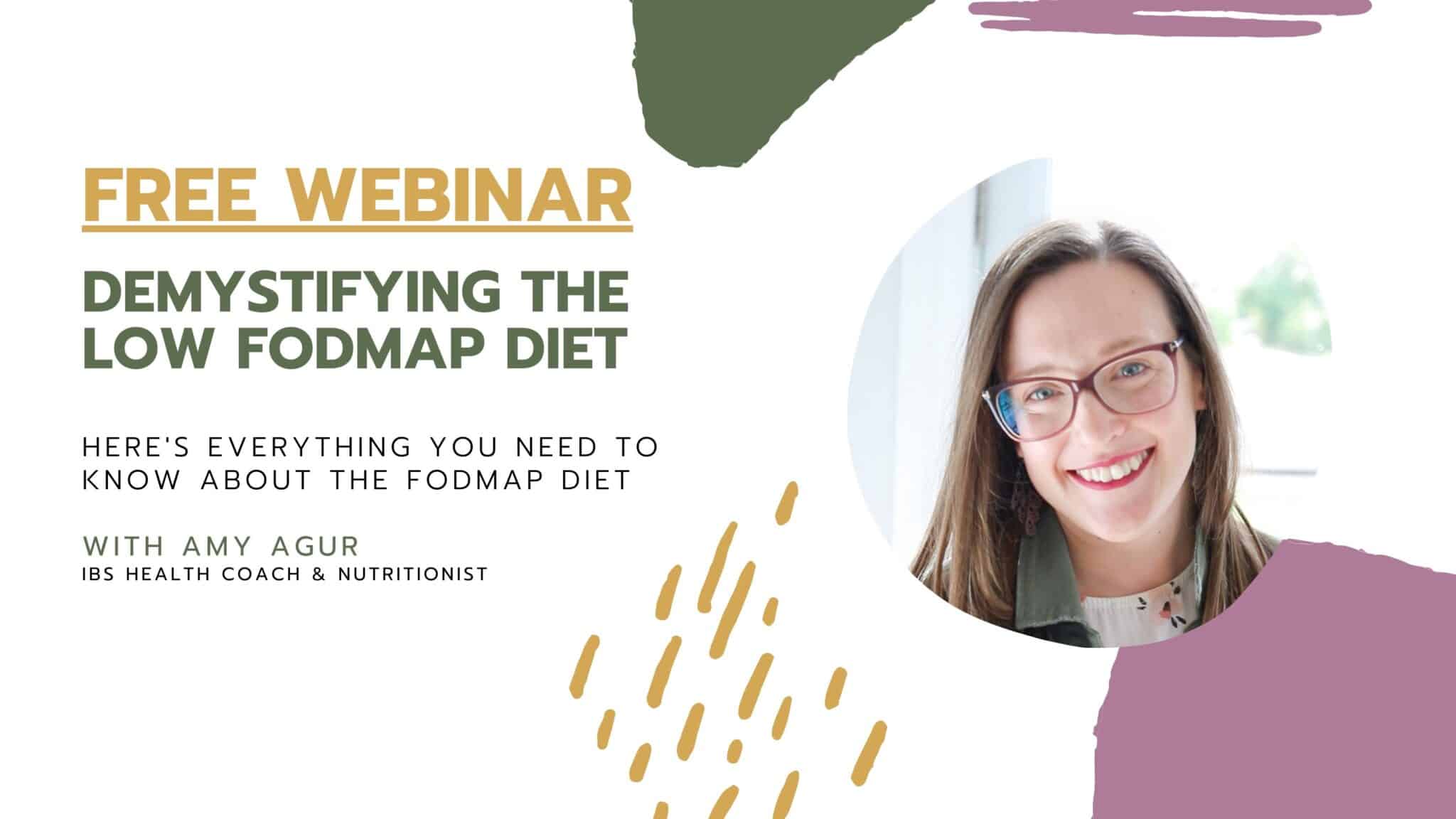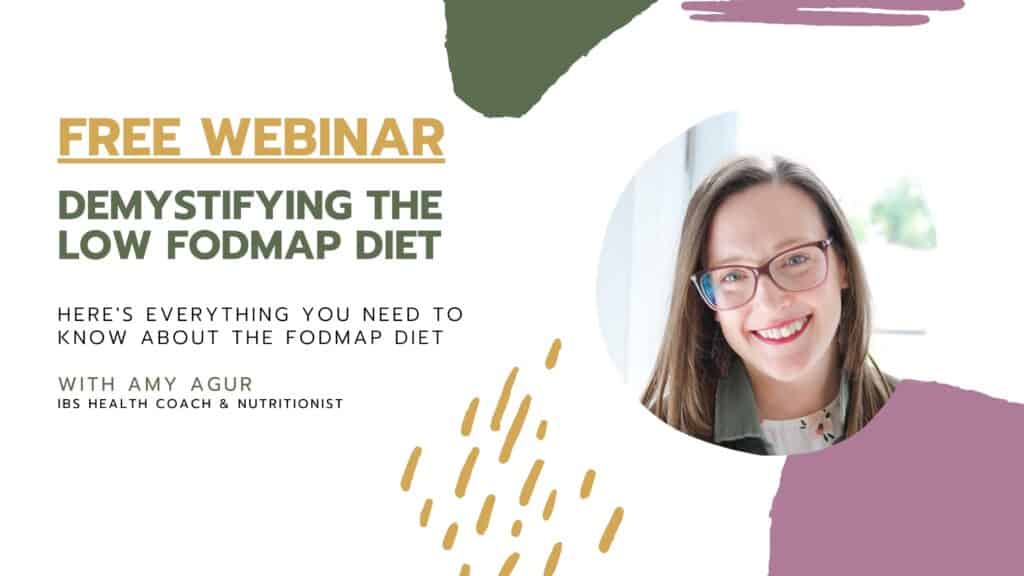 FODMAP Math
Check out the notes below to see how many servings of each FODMAP group are in one of these low FODMAP chocolate chip muffins.
Fructose = 0
Lactose = 0
Fructan = 0.6
GOS = 0
Polyols = 0
Want to try these low FODMAP chocolate chip muffins? Don't forget to PIN THIS RECIPE for later!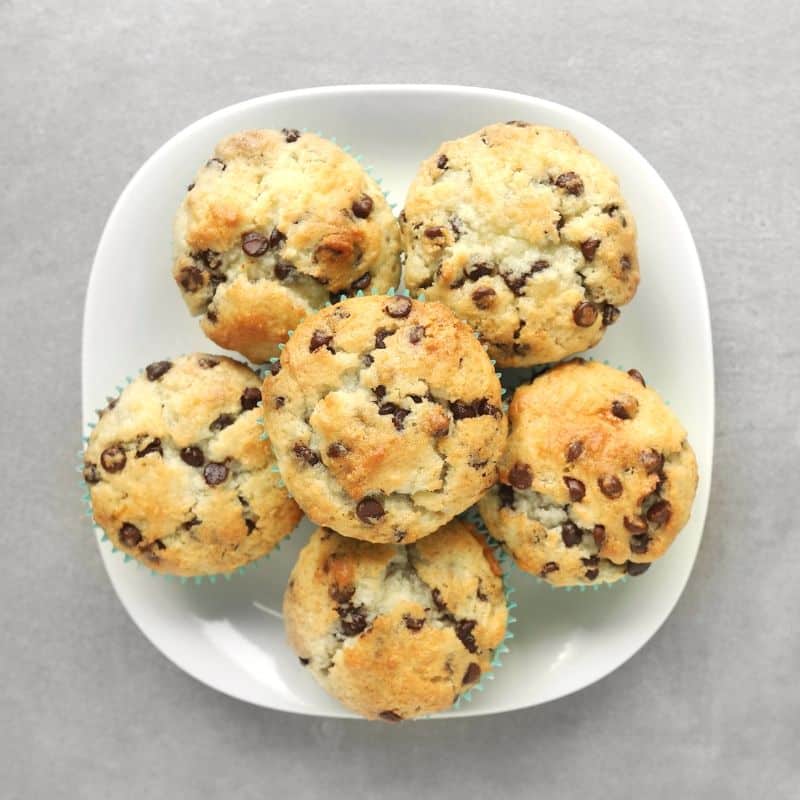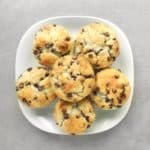 Low FODMAP Chocolate Chip Muffins
Looking for a snack you can take on-the-go? Try one of these easy low FODMAP chocolate chip muffins!
What You Need
2

cups

low FODMAP all-purpose flour

2

tsp

baking powder

0.5

tsp

salt

0.75

cup

sugar

0.5

cup

chocolate chips

1

egg

1

cup

milk

0.25

cup

vegetable oil
What You Do
Preheat your oven to 400 degrees. Line each well of your muffin tray with liners and set aside.

Place your flour, baking powder, salt, sugar, and chocolate chips in a large bowl and whisk to combine.

In a small bowl, gently whisk your egg. Add the milk and vegetable oil and whisk a second time.

Make a well in your dry ingredients. Pour the wet ingredients into the well and whisk quickly with a fork until the batter is just moistened.

Place 1/4 cup of batter in each well and bake for 20-23 minutes (or until a toothpick inserted in the center of a muffin comes out clean). Cool on a wire rack.
You might also like one of these:
Low FODMAP Raspberry Muffins Looking for an easy make-ahead breakfast idea? These raspberry muffins are so light and fluffy, no one will guess they're low FODMAP!
Low FODMAP Strawberry Tea Biscuits With a fluffy texture and a pop of fresh strawberries, these tasty tea biscuits are a breakfast made in heaven!
5 FODMAP Friendly Breakfast Ideas Looking for some quick and easy low FODMAP breakfast ideas? Here are five of my favourite ways to start the day!
If you like this post, don't forget to share it! Together we'll get the low FODMAP diet down to a science!