Looking for an epic BBQ recipe? These easy low FODMAP Memphis dry ribs will make you the talk of your block!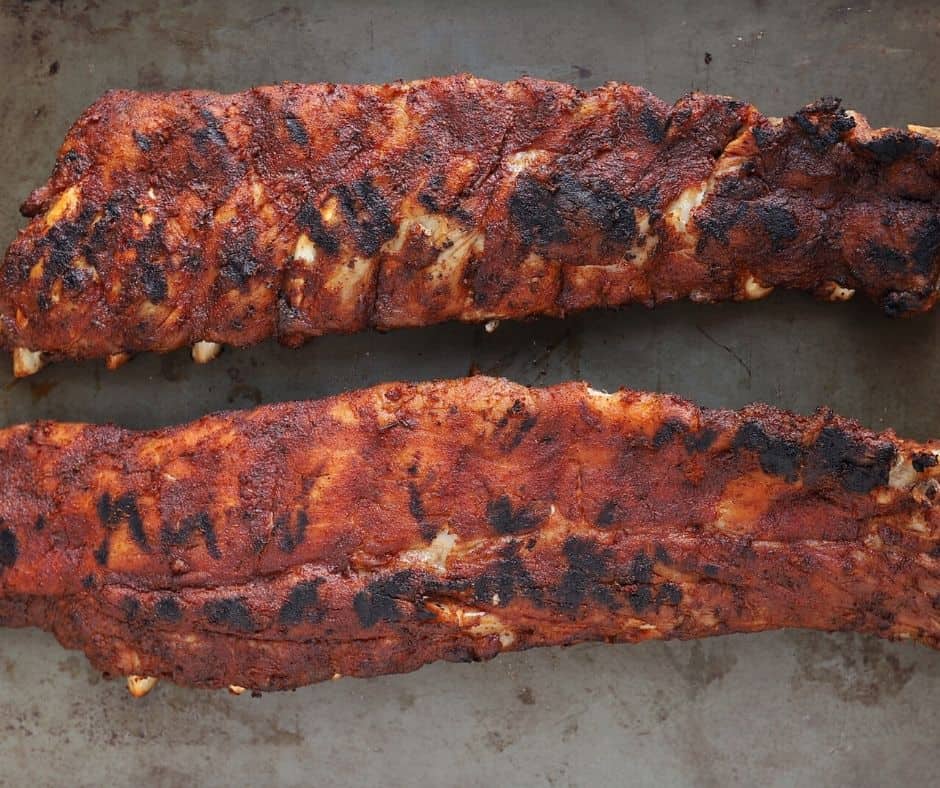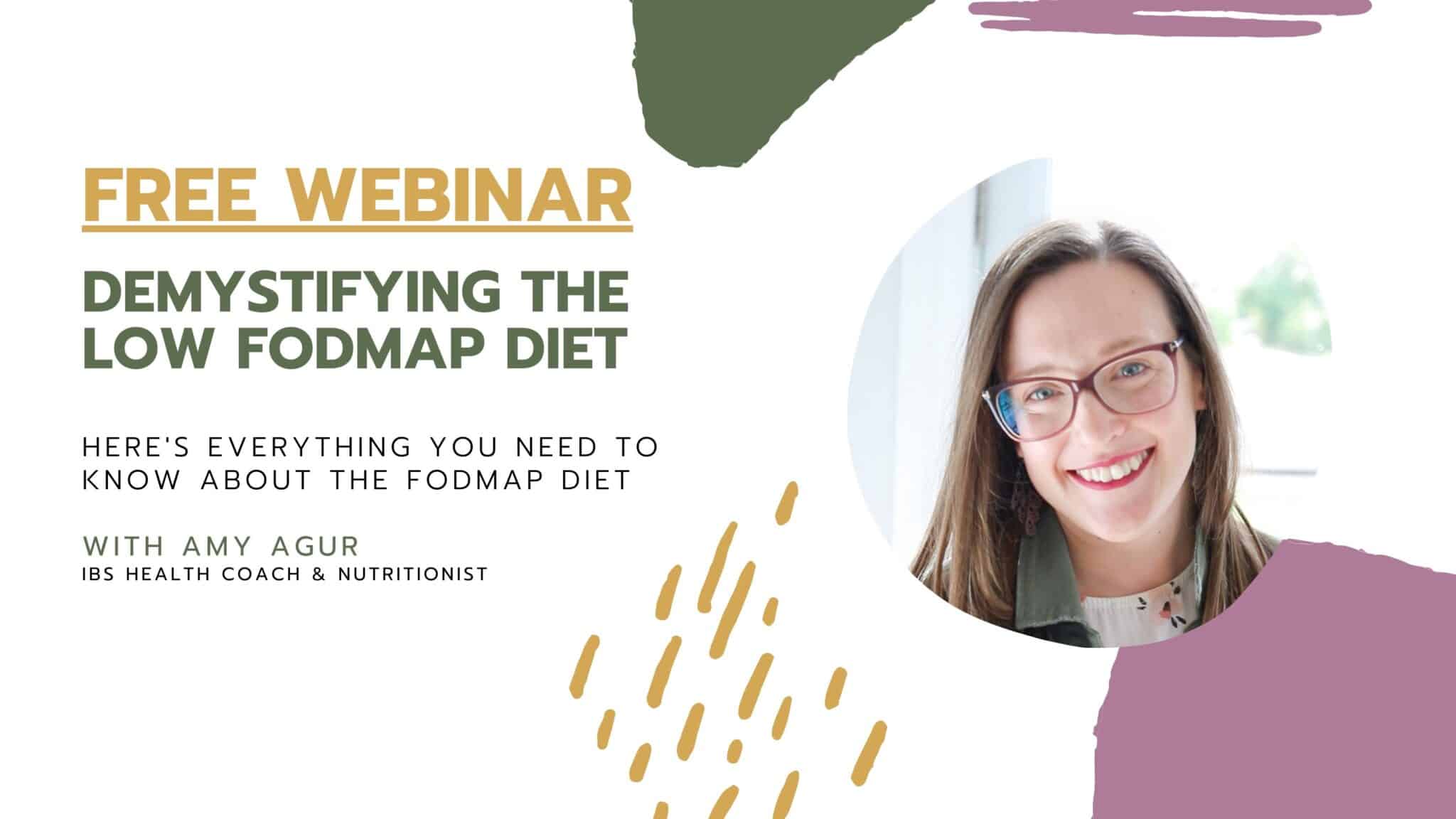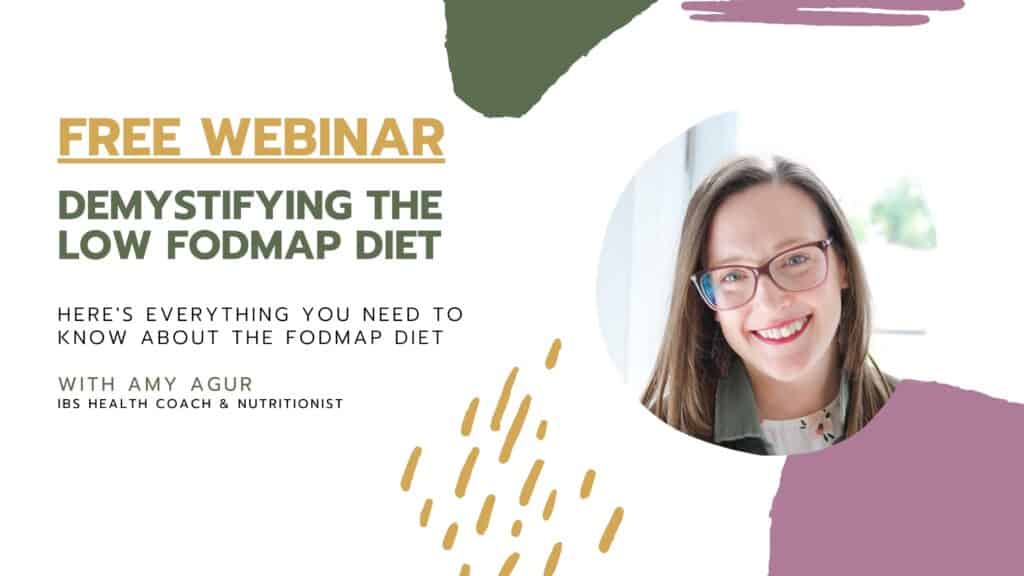 My husband is a major foodie, so you can bet he has some "constructive notes" whenever we try something new.
Let me tell you, the first time we tried these Memphis style ribs, after every bite he kept nodding his head while quietly whispering: "yep…" So, they're either our new favourite rib recipe, or they broke him… 🙊
If you've never had dry ribs before, these little babies are going to rock your socks! They're made by rubbing a mix of salt and spices onto the meat and cooking them at a low temperature without sauce.
They're normally served "dry," or without sauce. But I won't tell anyone if you want to pop a little BBQ sauce on them before they're served if that's your jam.
Traditional dry ribs are cooked on a smoker. But I know that's not a standard kitchen appliance, so these are made on a plain old BBQ. If you do want smoker instructions, leave a comment below and I'll hook you up!
Keep it FODMAP friendly
These easy low FODMAP Memphis dry ribs are what summer dreams are made of! Check out the notes below for tips on keeping this recipe FODMAP friendly!
First up, ribs! Memphis style ribs are normally made with pork short-ribs. Since pork is a protein, it doesn't have any FODMAPs (unless you add them). So this won't add anything to your FODMAP load.
That being said, ribs are high in fat. Since fat is a known gut irritant, you might want to start with a smaller serving and see how it goes.
We'll also be using a dry rub. Most of the ingredients don't have any notable FODMAPs. So they won't add anything to your FODMAP load.
The only ingredient you'd need to look at is cayenne pepper. Cayenne isn't currently listed in the Monash app, but the lovely ladies at FODMAP Everyday got the skinny from the Monash lab for you!
What we know right now, is that cayenne pepper is low FODMAP in servings of 28 g per sitting (about 1 md pepper worth). we'll be using 1/8 tsp of cayenne pepper, which works out to about 0.2 g total. This amount won't register in your body, so you don't need to sweat it!
We'll also be making a mop sauce using a tiny bit of rub, low FODMAP BBQ sauce, and apple cider vinegar.
You have two options for the mop sauce. You can either use my low FODMAP BBQ sauce recipe, or you can grab a certified low FODMAP BBQ sauce from Fody Foods Co.
According to the Monash app, Fody's BBQ sauce is low FODMAP in servings of 2 tbsp (33 g) per sitting. Servings of 3 tbsp or more are high in the FODMAP fructans.
My BBQ sauce is low FODMAP in servings of 1/4 cups (56.25 g) per sitting. Larger servings are also high in the FODMAP fructan.
Heads up, I've used my recipe for the FODMAP math included below. But you'll be fine using either option for this recipe.
Last but not least, apple cider vinegar. According to Monash, apple cider vinegar is low FODMAP in servings of 2 tbsp per sitting. Though Monash doesn't list a recommended serving size.
Monash has explained on their blog that foods with no listed limit are safe to have in larger servings. So the amount we're using in this recipe won't contribute anything notable to your FODMAP load.
Pick your sidekick
Think your ribs look lonely? Try pairing them up with these epic low FODMAP twice baked potatoes, these easy low FODMAP potato wedges, or these savoury low FODMAP sweet potato fries!
If you're hosting a BBQ extravaganza, this easy low FODMAP coleslaw, low FODMAP pasta salad, or these low FODMAP mashed potatoes are the perfect backyard party sidekicks!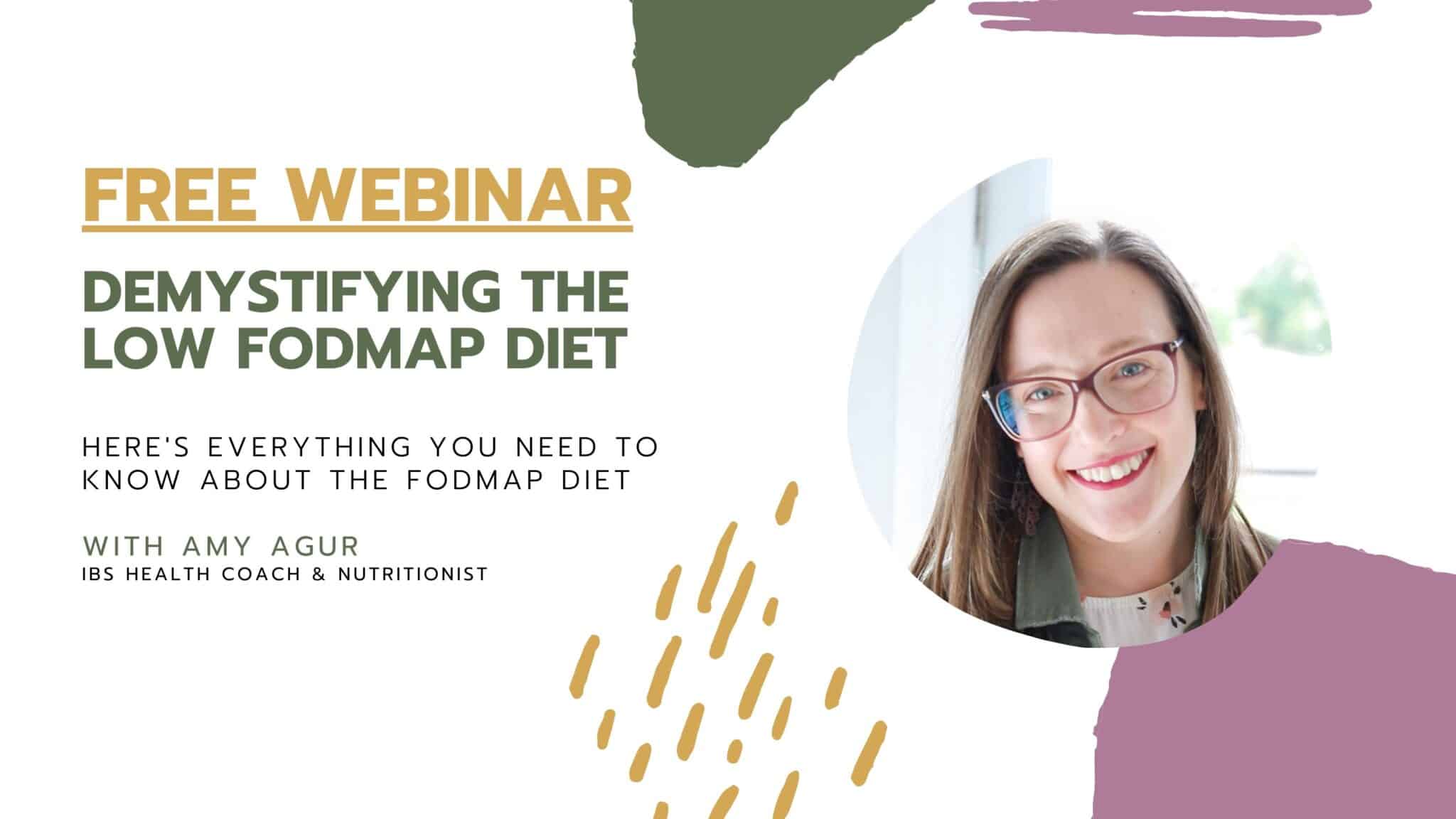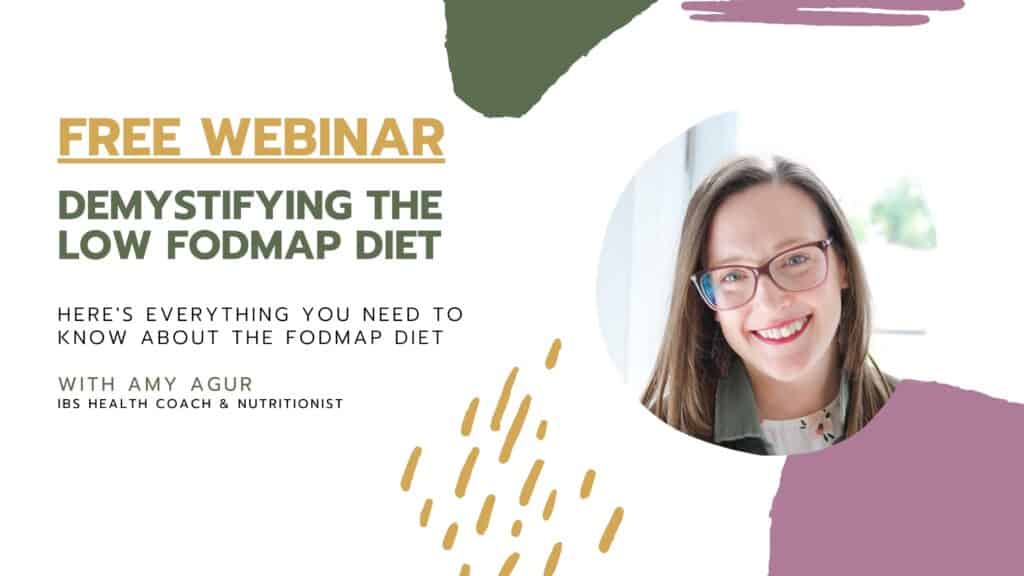 FODMAP math
You are what you eat! Check out the notes below to see how many servings of each FODMAP group are in 1/2 a rack of these finger-licking low FODMAP Memphis dry ribs!
Fructose = 0
Lactose = 0
Fructan = 1
GOS = 0
Polyol = 0
Want to try this tasty recipe? Don't forget to save it for later!
Print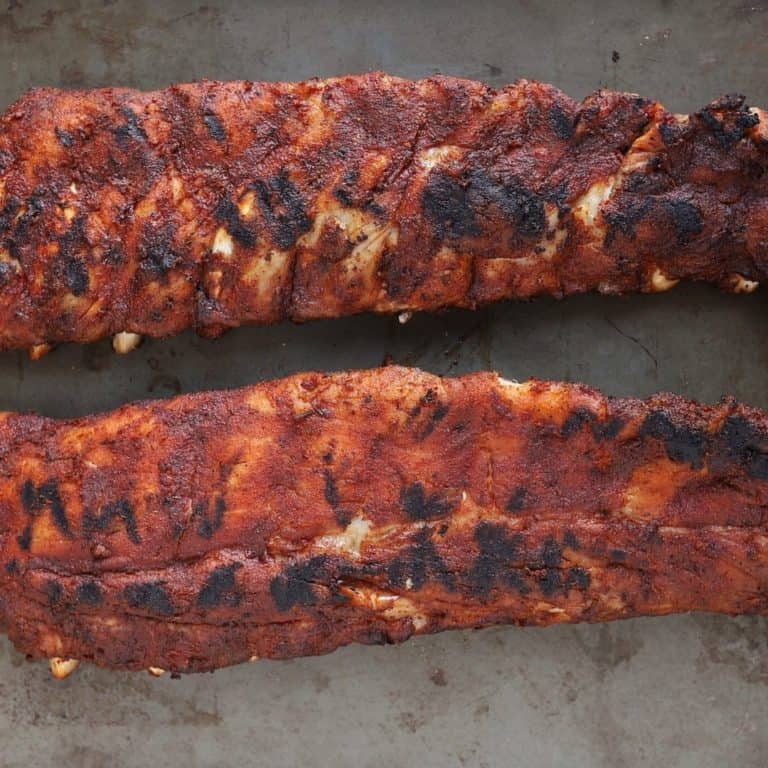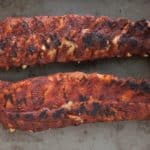 Low FODMAP Memphis Dry Ribs
---
Author:

Amy Agur

Total Time:

2 hours 25 minutes

Yield:

4

Servings

1

x
Description
Looking for a mouthwatering BBQ recipe? These easy low FODMAP Memphis dry ribs will be the highlight of your summer!
---
4

lbs pork ribs, trimmed

3 tbsp

brown sugar, packed

2 tbsp

paprika

2 tsp

dill seeds

1 tsp

dried thyme

1 tsp

coarse ground black pepper

1/8 tsp

cayenne pepper

1/3 cup

low FODMAP bbq sauce

1/3 cup

apple cider vinegar
---
Instructions
Preheat your BBQ to 300 degrees. Once the BBQ has reached the right temperature, turn off two of your burners. You'll be cooking your ribs with indirect heat, so you'll be putting them in the space with no active burners. 
Place your ribs, bone side up, on a cutting board. Make a small incision between two bones and pick up the edge of the membrane. Pull it off in one tug if you can (I find it easier to do if I start from the smaller end). 
Combine the brown sugar, paprika, dill seed, thyme, pepper, and cayenne pepper in a small bowl. Pull out one tbsp of rub and put it in a small measuring cup. Set it aside. 
Sprinkle the rib rub over the ribs and work it into the meat with your fingers. Then lay each rib rack on a sheet of foil. Cover each rack with a second sheet of foil and fold the edges over to make a little sleeping bag. Make sure you get a good seal, as we want the ribs to steam themselves as they cook. 
Stick the ribs, bones up, on the side of the BBQ you turned off and cook them for 2-2.5 hours or until they're fall off the bone tender. 
When your ribs are almost done, combine the BBQ sauce, apple cider vinegar, and the reserved rib rub in a small measuring cup. Give it a good stir. Transfer your ribs from the foil to the BBQ grill and cook for another 20 minutes. Turn the ribs over a few times, brushing each side of the rips with your BBQ mixture (called a mop sauce) as they finish up.
Notes
Recommended low FODMAP serving – 1/2 rack of ribs per sitting. 
Prep Time:

25

Cook Time:

2 hours

Category:

Dinner

Method:

BBQ, Grilled

Cuisine:

American
Nutrition
Serving Size:

1/2 rack

Calories:

504

Sugar:

16 g

Sodium:

657 mg

Fat:

31 g

Saturated Fat:

11 g

Unsaturated Fat:

0 g

Trans Fat:

0 g

Carbohydrates:

18 g

Fiber:

1 g

Protein:

97 g

Cholesterol:

107 mg
Keywords: Low FODMAP Memphis Ribs, Low FODMAP Memphis Dry Ribs, Low FODMAP Dry Ribs
You might also like one of these:
Low FODMAP Pulled Pork Looking for some FODMAP friendly comfort food? Made in the slow cooker and slathered in homemade BBQ sauce, this low FODMAP pulled pork will cure any comfort food craving!
Low FODMAP Buffalo Wings Whether you're gearing up for game day or settling in for a cozy backyard BBQ, these easy buffalo chicken wings will be the talk of your table.
Low FODMAP Hamburgers Bring on the summer with these easy low FODMAP hamburgers! Packed with savoury flavours, they're so good no one will guess they're low FODMAP.
If you like this post don't forget to share it! Follow me on YouTube @flipyourleaf for a ton of videos on understanding FODMAPs, IBS mechanics, and how to feel safe in your body. Together we'll get the low FODMAP diet down to a science!