Are you having trouble finding a low FODMAP beef stock? You're not the only one, promise! Finding low FODMAP stocks and broths can feel next to impossible. But, don't worry! Making your own beef stock is so easy you won't even miss the storebought stuff.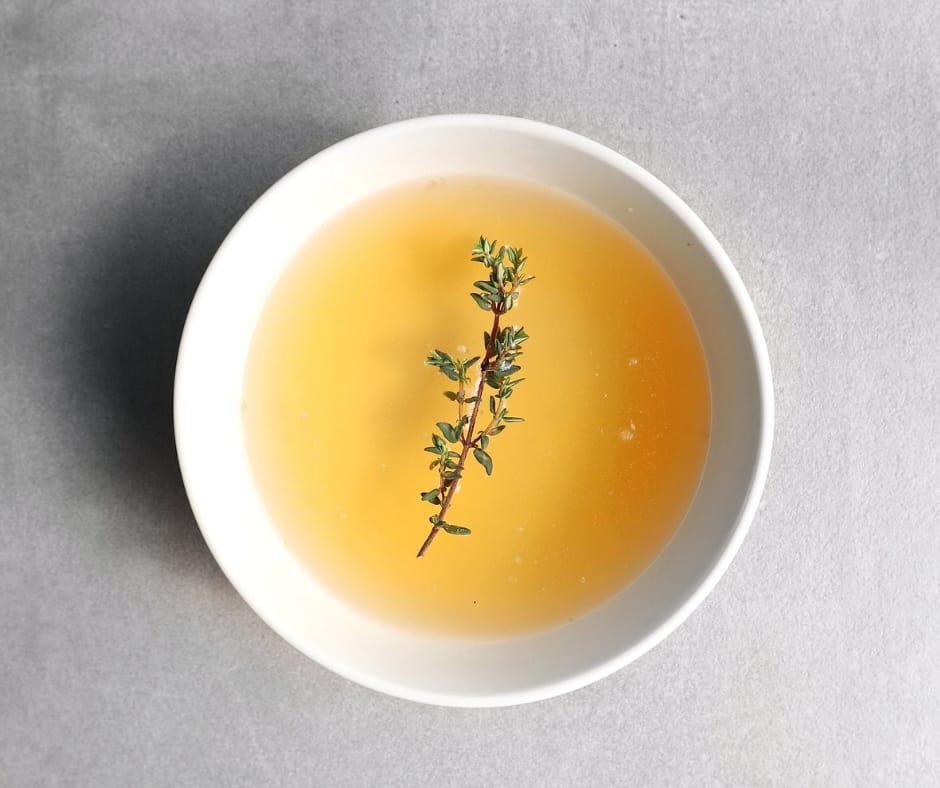 Because we're friends, I'll let you in on a little secret. Bones freak. me. out. So transitioning to homemade beef stock has been a lesson in cooking and personal growth for me.
But, once I experienced the magic of homemade beef stock, I can tell you I'm not going back! Like, ever! This beef stock has a rich, silky texture and a clean, deep flavour that adds a little magic to any recipe it touches!
The base recipe I've created has no FODMAPs, so you can add as much as you'd like to your recipes without adding to your FODMAP load. But, that also means it's a little light on seasonings. Heads up, the longer you cook the stock, the deeper the flavour will become. The recipe below recommends 8-10 hours in the slow cooker, but you can cook it for up to 24 hours for an even deeper flavour.
Having some meat on your bones will also increase the flavour. If you can't find meaty stock bones, throw in some stewing beef or some short ribs to pump up the beef flavour.
Think this low FODMAP beef stock sounds great, but you don't have time to try it now? Don't worry! You can PIN THIS POST for later.
Keep It FODMAP Friendly
This savoury low FODMAP beef stock has no FODMAPs (what?!). So you can use it freely in your recipes without adding anything to your FODMAP load.
This rich, savoury flavour of this beef stock is perfect for everyday recipes. But, if you want to add more depth to the stock, feel free to add 1 cup of leeks and one stalk of celery to boost the flavour. Just remember to add one serving of polyols per cup of broth to the FODMAP math of your final recipe.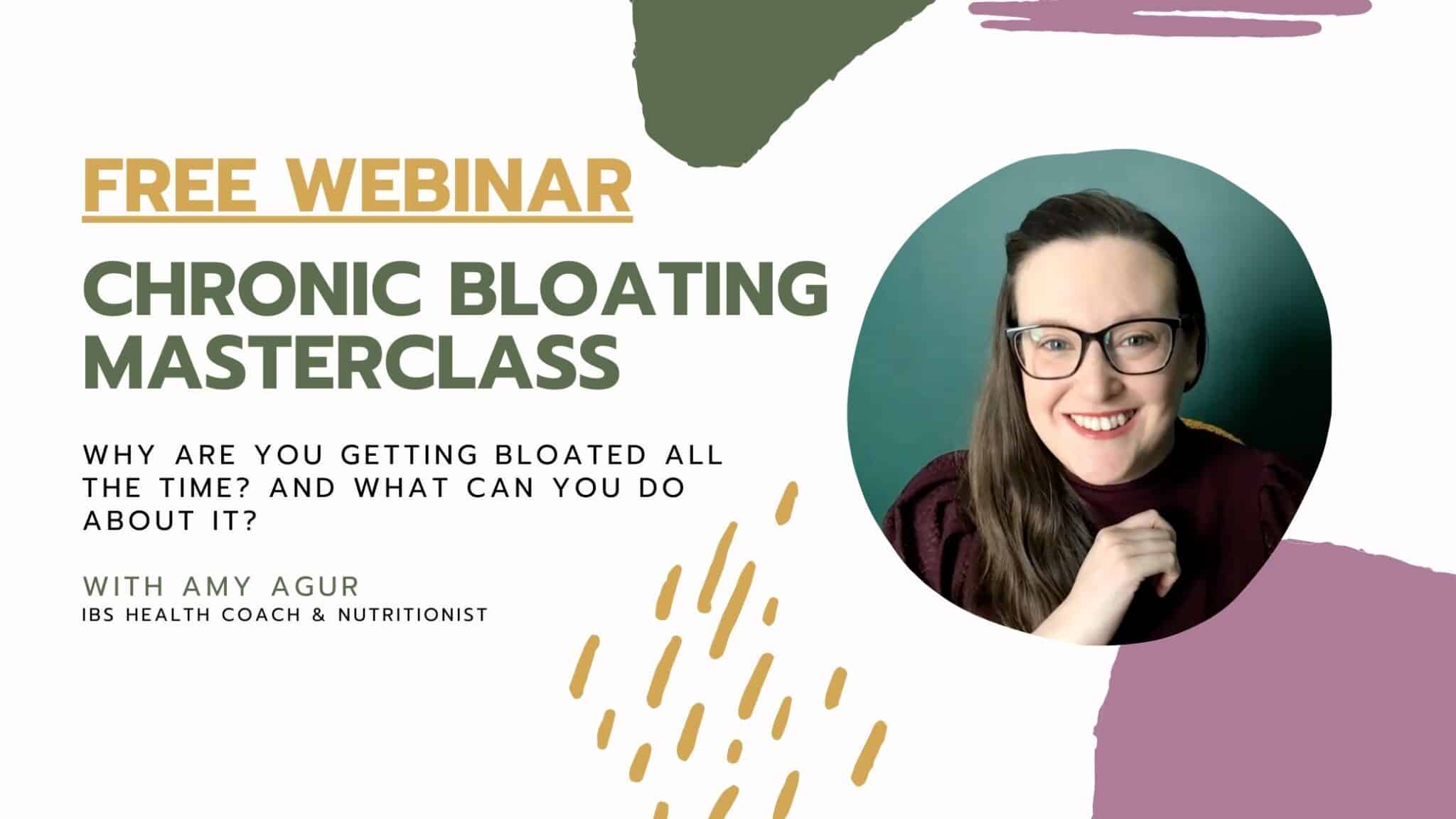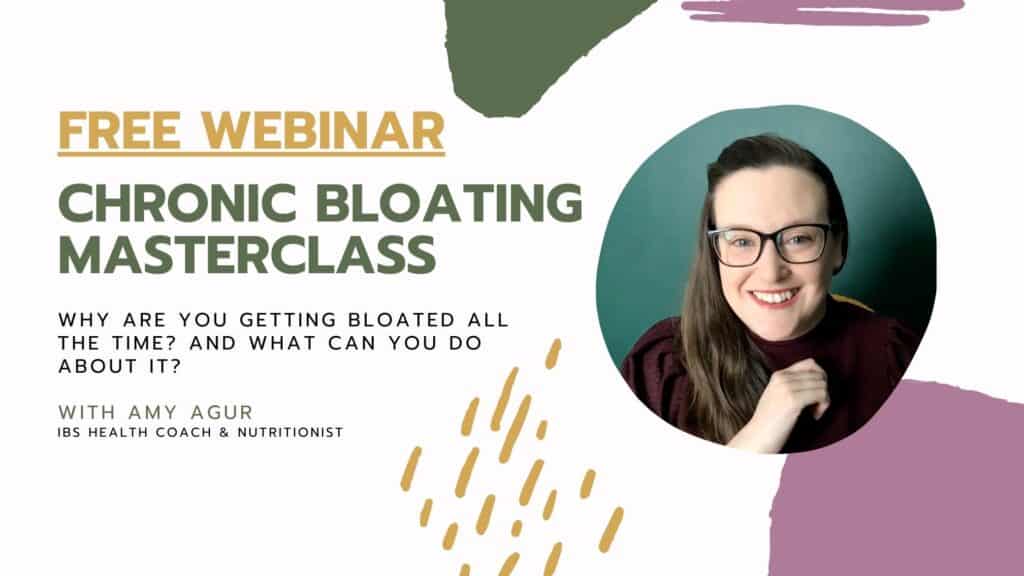 Show Your Work (FODMAP MATH)
Fructose = 0
Lactose = 0
Fructans = 0
GOS = 0
Polyols = 0
Want to try this easy low FODMAP beef stock? Don't forget to PIN THIS RECIPE for later!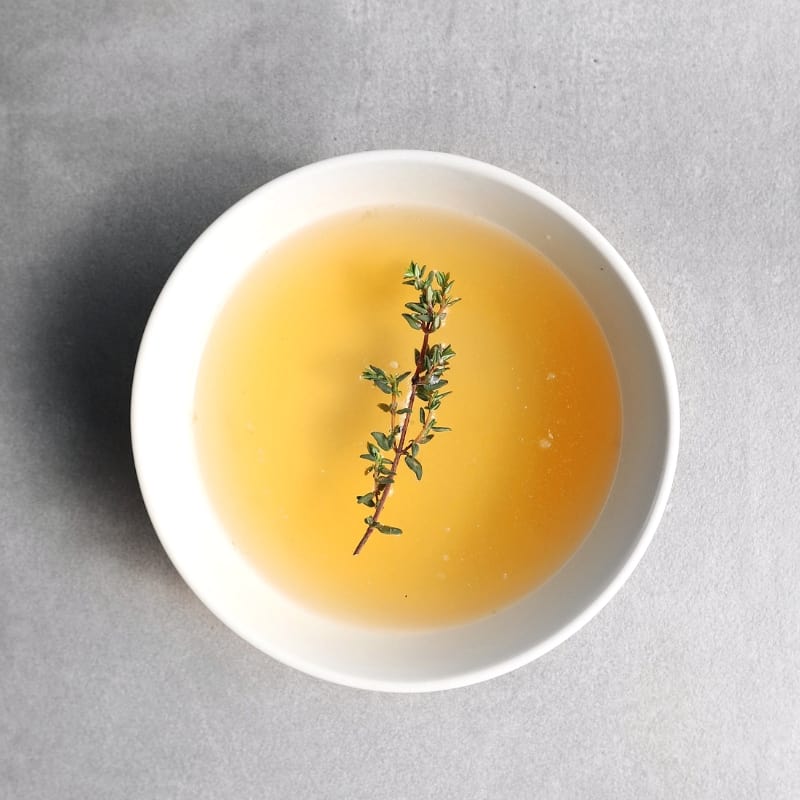 Low FODMAP Beef Stock
Add a little magic to your favourite recipes with this low FODMAP beef stock!
What You Need
6

lbs

meaty beef bones

3

carrots

(peeled and chopped)

4

sprigs

fresh thyme

12

cups

water

8

whole peppercorns

1

bunch

green onions – green parts only
What You Do
Preheat your oven to 275 degrees and bake your bones in a roasting pan for 45-60 minutes.

Transfer your bones (and all their drippings) into your slow cooker, along with the carrots, thyme, water, and peppercorns. Cook on low for 8-10 hours.

Skim any gunk off the top of the stock and add your green onions to the slow cooker. Cook for an additional 20 minutes, then strain your beef stock into an airtight container and transfer it to the fridge to rest overnight.

In the morning, remove any hardened fat from the container.
Notes
Beef stock can be stored in the fridge for 3-4 days or in the freezer for 3-4 months. 
You might also like one of these:
Low FODMAP Chicken Stock Not sure where to find a low FODMAP chicken stock? Don't panic! This low fodmap stock is easy to make and freezer-friendly, so you'll always have some on hand when you need it!
Low FODMAP Short Rib Beef Stew Looking for a savoury make-ahead dinner idea? Made with savoury low FODMAP beef stock and seasonal root vegetables, this hearty stew is the perfect way to end a chilly day!
Low FODMAP Leek and Potato Soup Looking for an easy lunch you can eat on-the-go? Grab your thermos, friend! This low FODMAP leek and potato soup is the perfect sidekick for a cold winter day.
If you like this post, don't forget to share it! Together we'll get the low FODMAP diet down to a science!