Looking for a head-turning dinner idea? Unleash your inner foodie with this rich and savoury beef bourguignon!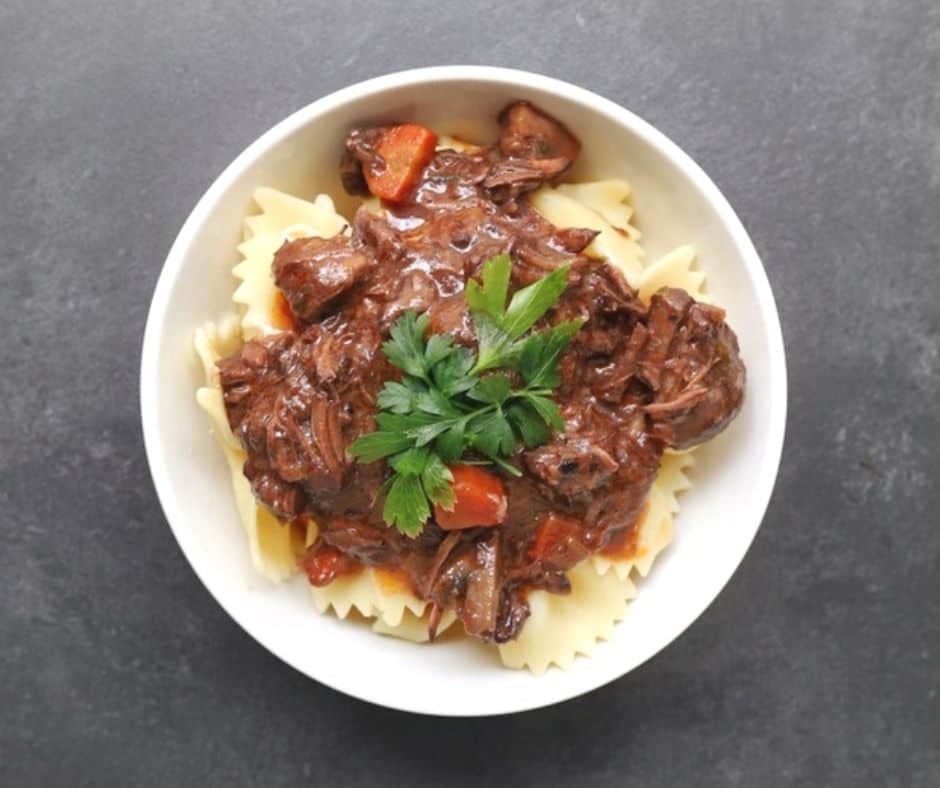 ---
Heads up, this post uses affiliate links. If you make a purchase using one of the links I've provided, I'll receive a small sum of money. You can read more about my affiliations here.
Once in a blue moon, I need a dinner that's dressed to impress! This easy low FODMAP beef bourguignon has never let me down!
Honestly, the secret is in the wine! So if you've been looking for an occasion to break out the good stuff, pour yourself a glass and pour the rest in here! Using a high-quality red wine like a Merlot or a Pinot Noir adds a full, earthy flavour, you're going to crave every night from now on!
Does alcohol turn your tummy? Don't panic, friend! The alcohol content burns off within a few seconds of cooking at a high temperature. We're going to be simmering this tasty stew for at least 6 hours, so the alcohol will be long gone by the time this dish hits your taste buds!
Since this dish is exploding with phenomenal flavour, I'd recommend serving it over something simple like low FODMAP pasta, white rice, or my new favourite base – mashed potatoes! Seriously, do it! You will not regret this decision!
Keep it FODMAP friendly
Craving a dinner fit for a foodie? Break out the good dishes and try this simple beef bourguignon! Check out the notes below for tips on keeping this recipe FODMAP friendly.
First up, bacon and beef. Since meats are proteins, they don't have any FODMAPs (unless you add them). That means you can eat as much as you'd like, from a FODMAP perspective, of course!
Next up, carrots. According to Monash University, carrots don't contain any FODMAPs. So you can adjust the number of carrots to your taste without adding anything to your FODMAP load.
We'll also be using leeks. Monash has determined the green part of a leek is low FODMAP in servings of 2/3 of a cup (54 g) per sitting. Servings of 1 cup (75 g) or more are high in the FODMAP mannitol.
Our recipe uses 1 cup of leeks in total. This works out to 12.5 g per serving, which is well within Monash's recommended range.
This recipe also calls for flour. If you're in the elimination phase, you'll need to use gluten-free flour. Remember, unless you have celiac disease, you're avoiding the FODMAP fructan in wheat, not gluten itself.
Next up, red wine. According to the Monash app, red wine is low FODMAP in servings of one glass (150 ml) per serving though Monash doesn't list a maximum serving.
We'll be using three cups of red wine in total. This works out to 1/2 a glass of wine per serving, which is well within Monash's recommended range.
Our recipe also calls for beef stock. It can be tricky to find a pre-packaged low FODMAP beef stock, as most recipes use onion, garlic, and other high FODMAP ingredients like celery and beets. So I usually make my own.
You can grab my low FODMAP beef stock recipe here. This recipe has no detectable FODMAPs, so it won't add anything to your FODMAP load. If you use a different recipe or product, don't forget to adjust your FODMAP math!
Next up, tomato paste. Monash has determined that tomato paste is low FODMAP in servings of 2 tbsp (28 g) per sitting. We'll be using 2 tbsp for the whole recipe, which works out to 4.6 g per serving. This is within the recommended range.
We'll also be using a handful of fresh herbs. Lucky for us, parsley, thyme, and bay leaves don't have any detectable FODMAPs, so they won't add anything to your FODMAP load.
This recipe also uses garlic-infused butter. This is made by simmering whole garlic pieces in butter and straining out the pieces.
Don't panic, friend! FODMAPs don't break down in fats, so you can safely infuse the flavour of high FODMAP foods like onion and garlic into butter and oil without unleashing a bunch of FODMAPs on your food.
Just make sure to strain the butter through a double layer of cheesecloth before you add any other ingredients. Check out my full article on why infused fats are low FODMAP to learn about the science behind this magic trick!
Last but not least, canned mushrooms. Unlike their dry friends, canned mushrooms are low FODMAP in small servings. This is because FODMAP chains break down in water. So some of the FODMAP contents leaches out into the water in the can during storage.
According to Monash, canned mushrooms are low FODMAP in servings of 6 mushrooms (75 g) per sitting. Servings of 200 g or more are high in the FODMAP mannitol.
Our recipe uses 1 cup of mushrooms total, which works out to 30 g per serving. This is within the recommended range.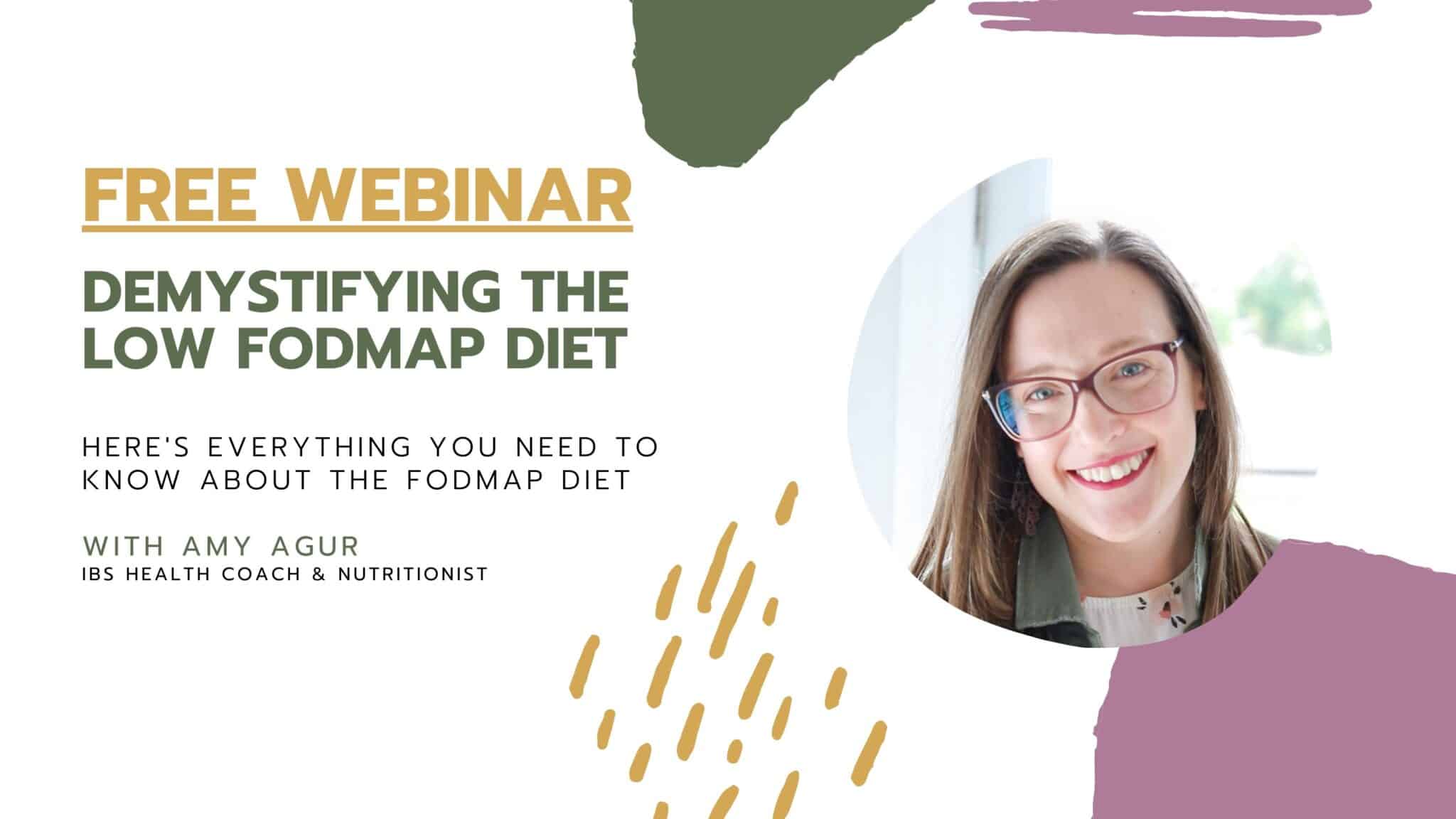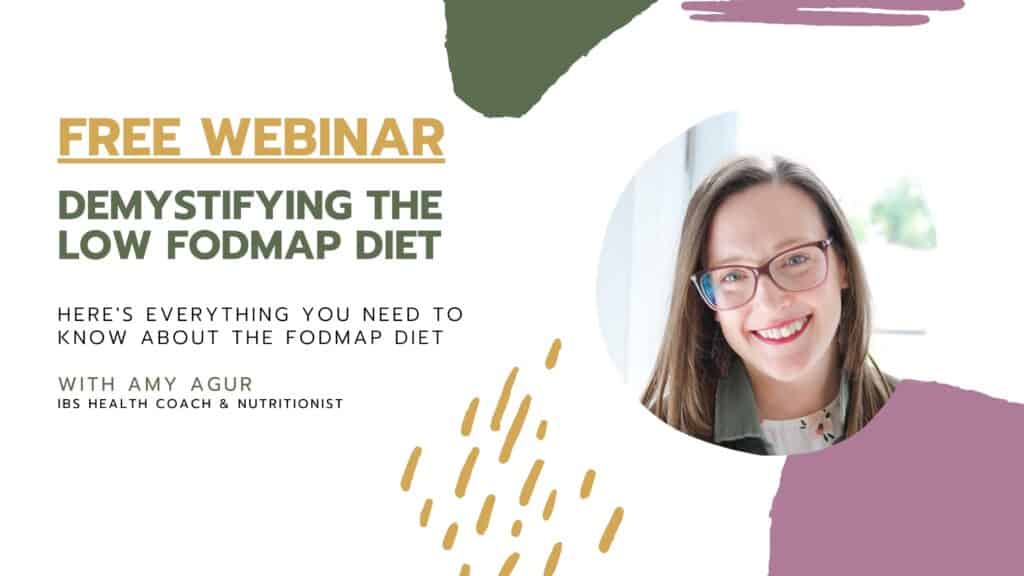 FODMAP math
Wondering how this savoury beef bourguignon stacks up? Check out the notes below to see how many servings of each FODMAP group are in 1 cup of this recipe!
Fructose = 0.2
Lactose = 0
Fructan = 0
GOS = 0
Polyol = 0.8 (mannitol)
Want to try this tasty beef bourguignon? Don't forget to PIN THIS RECIPE for later!
Print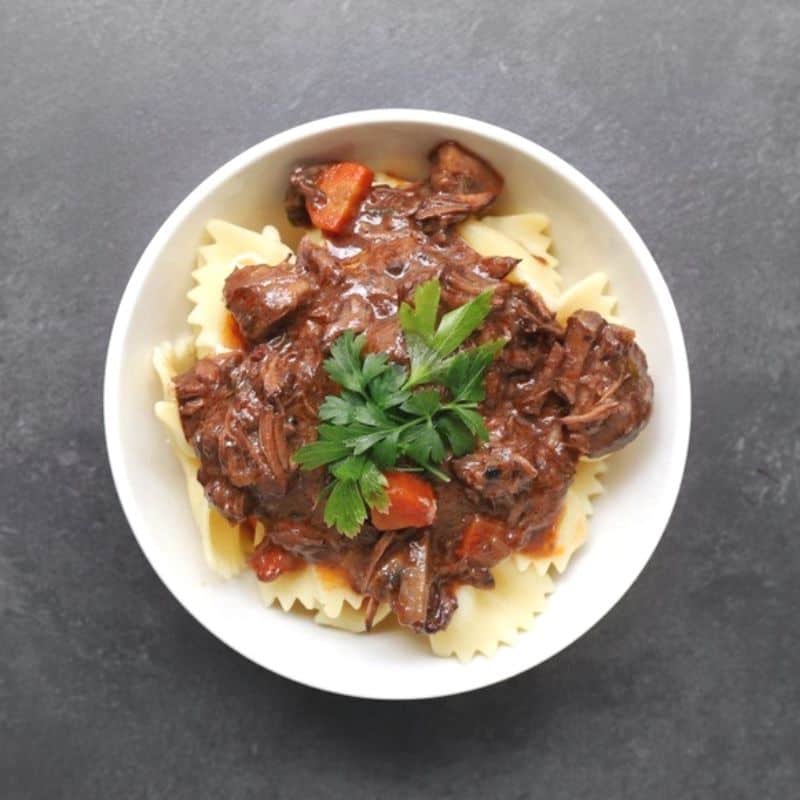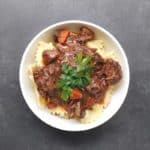 Low FODMAP Beef Bourguignon
---
Author:

Amy Agur

Total Time:

6 hrs 50 minutes

Yield:

6

servings

1

x
Description
Looking for a show-stopping dinner idea? This easy low FODMAP beef bourguignon will be the talk of your table!
---
3

strips of bacon, roughly chopped

3

lbs brisket, trimmed and cut into

2

" chunks

1 cup

leeks – green part only, sliced

1

lg carrot, sliced
salt and pepper to taste

3 cups

high-quality red wine

2 tbsp

low FODMAP flour

2 cups

low FODMAP beef stock

2 tbsp

tomato paste

1 tbsp

fresh parsley, freshly chopped

1 tsp

fresh thyme, finely chopped

2

dried bay leaves

2 tbsp

butter

3

cloves garlic, smashed (try not to let them break apart)

1 cup

canned button mushrooms, rinsed, dried, and quartered
---
Instructions
Add the garlic-infused oil and bacon to a large frying pan and sautee over medium heat until bacon is crispy. Transfer bacon to slow cooker using a slotted spoon.
Pat your beef dry and brown the pieces in the bacon fat in small batches. Add each batch to the slow cooker once browned on all sides. Top with leeks, carrots, salt, and pepper.
Without wiping the frying pan down, add the red wine to the pan and gently simmer for 5 minutes.
Scoop a few spoonfulls of wine into a small bowl or measuring cup and mix in the flour. Whisk until the flour makes a paste. Whisk the paste back into the wine and simmer for 3 more minutes.
Add the wine, beef stock, tomato paste, and herbs into the slow cooker. Stir gently to combine the ingredients and cook on HIGH for 6-8 hours (or until beef is falling apart).
Once the beef bourguignon has cooked, in a small frying pan melt the butter over medium-low heat and add the smashed garlic. Let the garlic pieces simmer gently for 5-10 minutes, then strain the butter though two layers of cheesecloth back into the frying pan.
Raise the heat to medium-high and sautee the mushrooms until they're golden brown and reduced in size (about 5-8 minutes).
Add the mushrooms to the slow cooker and cook on HIGH with the lid removed until the sauce has thickened (between 10-20 minutes). Serve over low FODMAP noodles, rice, or mashed potatoes.
Notes
Recommended low FODMAP serving – 1 cup of beef bourguignon per sitting
If you find the wine flavour too intense, use 2 cups of wine and 3 cups of beef stock for a more mellow flavour
Prep Time:

30 min

Cook Time:

6 hrs 20 min

Category:

dinner

Method:

slow cooker

Cuisine:

french
Nutrition
Serving Size:

1 cup

Calories:

431

Sugar:

2 g

Sodium:

117 mg

Fat:

11 g

Saturated Fat:

3 g

Unsaturated Fat:

4 g

Trans Fat:

0 g

Carbohydrates:

13 g

Fiber:

1 g

Protein:

53 g

Cholesterol:

15 mg
Keywords: Low FODMAP beef bourguignon, gluten-free beef bourguignon, bœuf à la bourguignonne, beef burgundy
You might also like one of these dinner ideas:
Low FODMAP Beef Stew Looking for a hearty dinner idea? Your whole family will love this savoury beef stew!
Low FODMAP French Onion Soup Don't let the name fool you! This classic soup recipe is made with low FODMAP onion-infused butter! So you can satisfy those savoury cravings without the tummy ache!
Low FODMAP Salsa Chicken Looking for a healthy dinner idea? This savoury salsa chicken recipe is the perfect way to sneak some healthy veggies into your diet.
If you like this post, don't forget to share it! Together we'll get the low FODMAP diet down to a science!