Looking for a fun treat to curb your sweet tooth? This low FODMAP banana split is the perfect summer sidekick. Packed with ice cream, brownies, sprinkles, and chocolate, you'll forget it's low FODMAP!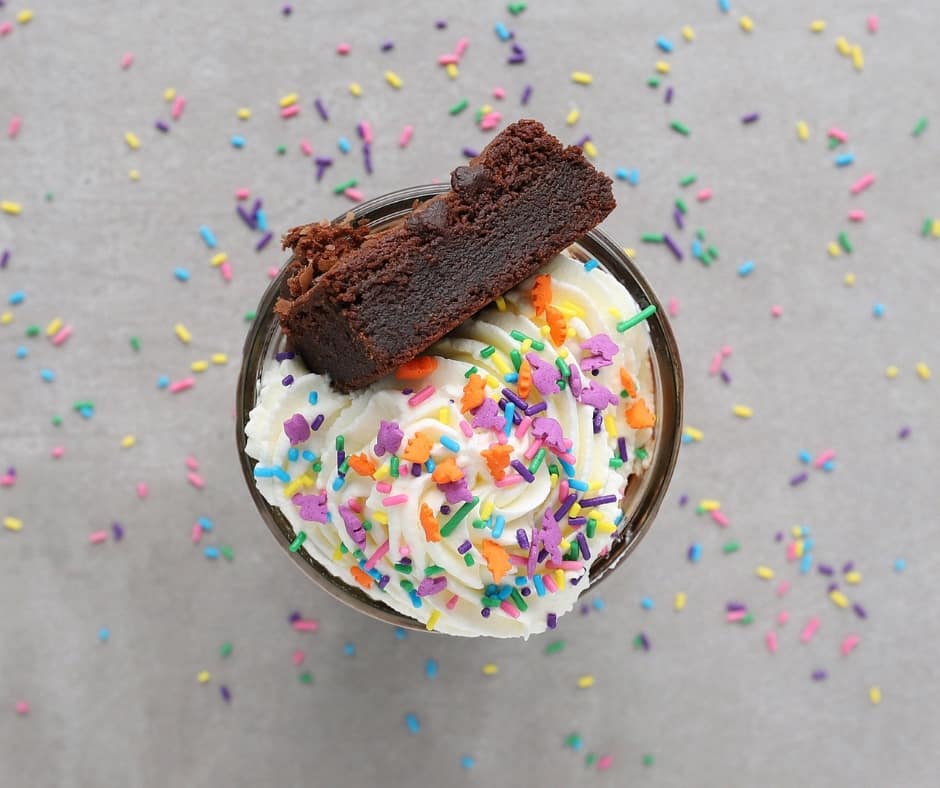 This banana split went through a few evolutions before it ended up here. From deciding on the perfect amount of brownie (all the brownie) to the right kind of ice cream (all the vanilla), to "are dinosaurs sprinkles too much?" (um, no)! I have been lost in a sugar-induced science experiment for a while now!
But, the results are in, and this low FODMAP banana split may be my favourite thing ever! So, if you have a sweet tooth that just won't quit, this is the perfect way to send it some love!
Want to try this low FODMAP banana split, but you don't have time to try it now? Don't worry! You can PIN THIS POST for later!
Keep It FODMAP Friendly
Looking for the ultimate sweet treat? This low FODMAP banana split will tame any sweet tooth! Check out the notes below for tips on keeping this recipe FODMAP friendly!
First up, ice cream! If you're in the elimination phase of the program, you'll need to find lactose-free ice cream. Remember to check the label for other high FODMAP ingredients before you buy. Just because a product is free of one FODMAP, doesn't mean it's free from all FODMAPs!
We'll also be using whipped cream. You have two options here. According to the Monash app, 1/2 a cup (60 g) of full-lactose whipped cream is low FODMAP. We're only using a few tablespoons of whipped cream, so you'll be fine using a standard brand, as long as you factor in any dairy products you eat within the same sitting.
If you know you're eating other foods containing lactose before or after your banana split, opt for lactose-free whipping cream. The FODMAP math below was calculated using full-lactose whipped cream to make your calculations a little easier.
We'll also be using some banana. According to the Monash app, unripe bananas are low FODMAP in servings of one medium banana (100 g). Large bananas (110 g or more) are high in the FODMAP fructan.
We're sticking to under-ripe bananas for this recipe because there are also fructans in our brownies (we'll get to those in a minute!). Once you've completed your re-challenge phase, if you can tolerate some extra fructans in your diet, you can switch to 1/3 of a ripe banana.
This recipe also calls for chocolate sauce and sprinkles. For my North American peeps, Nesquick chocolate syrup and PC's No Name chocolate syrup are both low FODMAP.
As for sprinkles, Wilton has some great low FODMAP options available, so feel free to get creative!! – Bonus points will be awarded for the use of dinosaur sprinkles!
Last but not least, brownies! These are the crowning jewel of our banana split, so don't be stingy! I've calculated the FODMAPs in this recipe using my favourite low FODMAP brownie recipe.
If you'd prefer to use your own recipe, make sure to adjust your FODMAP math! If you need help calculating how many FODMAPs are in your recipe, grab a FODMAP math cheat sheet in my resource library.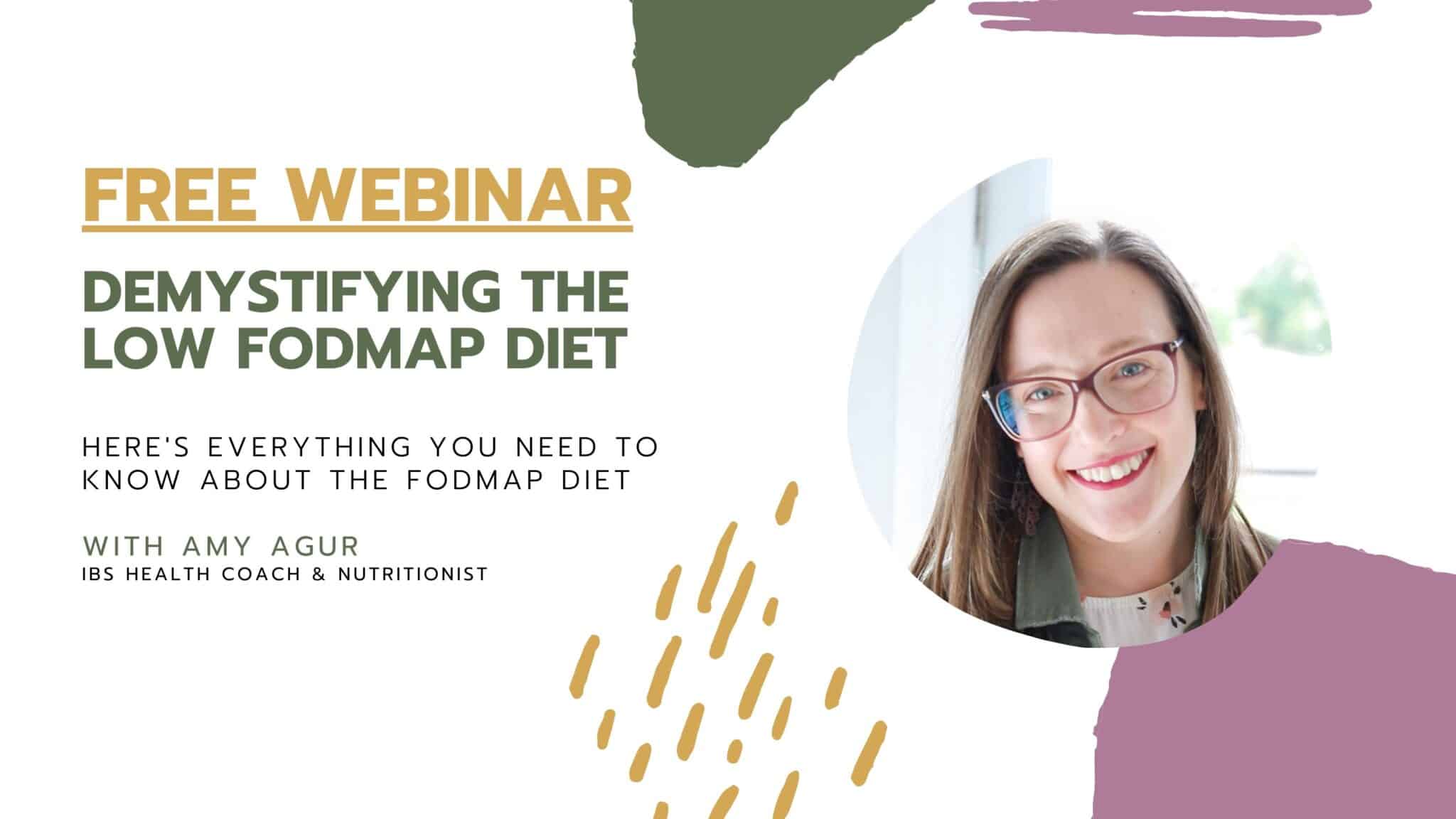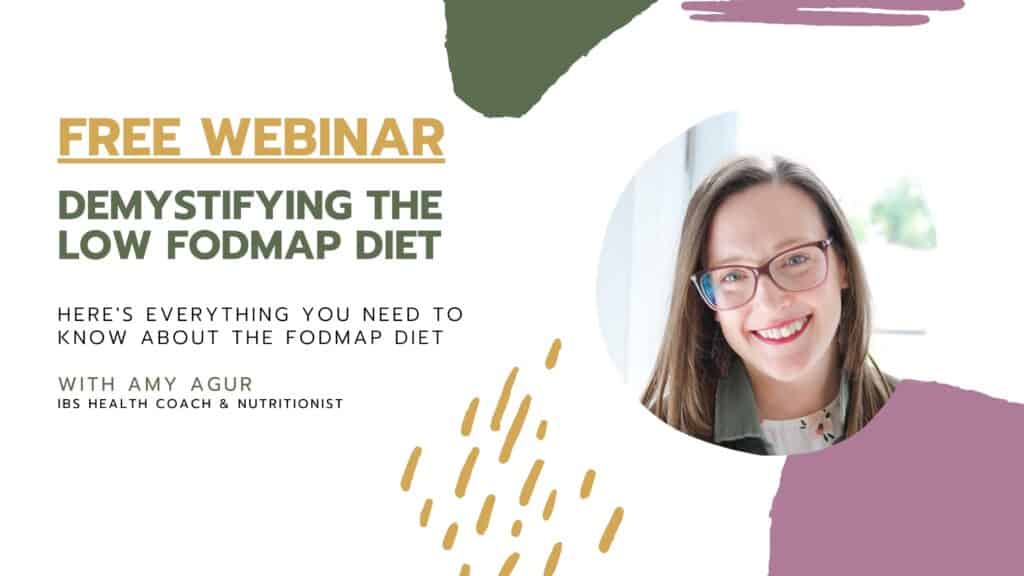 Show Your Work (FODMAP Math)
There are a surprising amount of ingredients in this tasty low FODMAP banana split! Worried they'll stack up on you? Don't panic! I've listed the servings of each FODMAP group below so you can see what you're eating. If you want to learn more about FODMAP stacking and how to avoid it, check out my full article here.
Fructose = 0
Lactose = 0.41
Fructan = 1.33
GOS = 1
Polyols = 0
Want to try this easy low FODMAP banana split? Don't forget to PIN THIS RECIPE for later!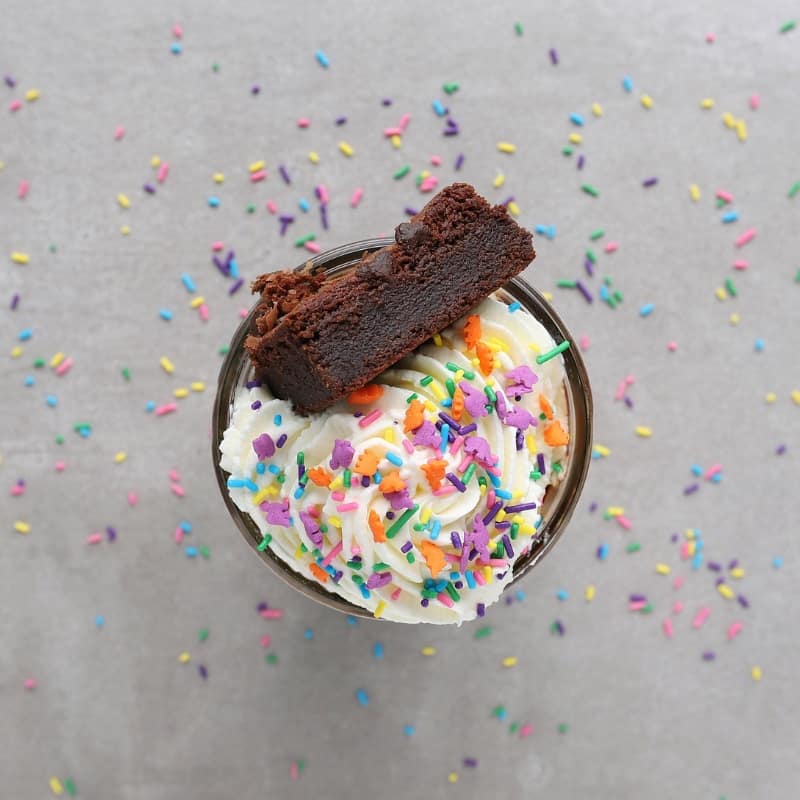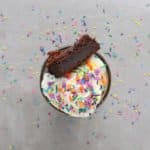 Low FODMAP Banana Split
Have a sweet tooth that just won't quit? This low FODMAP banana split can cure any craving!
What You Need
3

scoops

low FODMAP vanilla ice cream

1/2

unripe banana

(cut into rounds)

2

tbsp

low FODMAP chocolate sauce

1/4

cup

lactose-free whipping cream

(prepared)

low FODMAP rainbow sprinkles
What You Do
Stick a freezer-safe container in the freezer for 1 hour.

Cut your brownie in half, then cut one half into 6 smaller pieces.

Place one scoop of ice cream in the bottom of your container, followed by three pieces of brownie and a few banana slices. Repeat with the next scoop of ice cream.

Top with your final scoop of ice cream, followed by a drizzle of chocolate sauce, and the remaining banana slices. Wedge your remaining brownie into the ice cream, and top with whipped cream and sprinkles!

You might also like one of these:
Low FODMAP Cake Doughnuts Looking for a sweet treat that won't upset your tummy? These light and fluffy doughnuts are so tasty no one will guess they're low FODMAP!
Low FODMAP Lava Cakes Calling all my chocolate lovers! Made with real chocolate and a little magic, these lava cakes will satisfy any sweet tooth!
Low FODMAP Chocolate Cupcakes Have a chocolate craving that just won't quit? These chocolate cupcakes will hit you right in the sweet spot!
If you like this post, don't forget to share it! Together we'll get the low FODMAP diet down to a science!