The holidays are fast approaching, so you may be wondering if you can have alcohol during the low FODMAP diet. In this article, we'll talk about what types of alcohol are safe on the low FODMAP diet and best practices to help you enjoy your favourite drinks this season!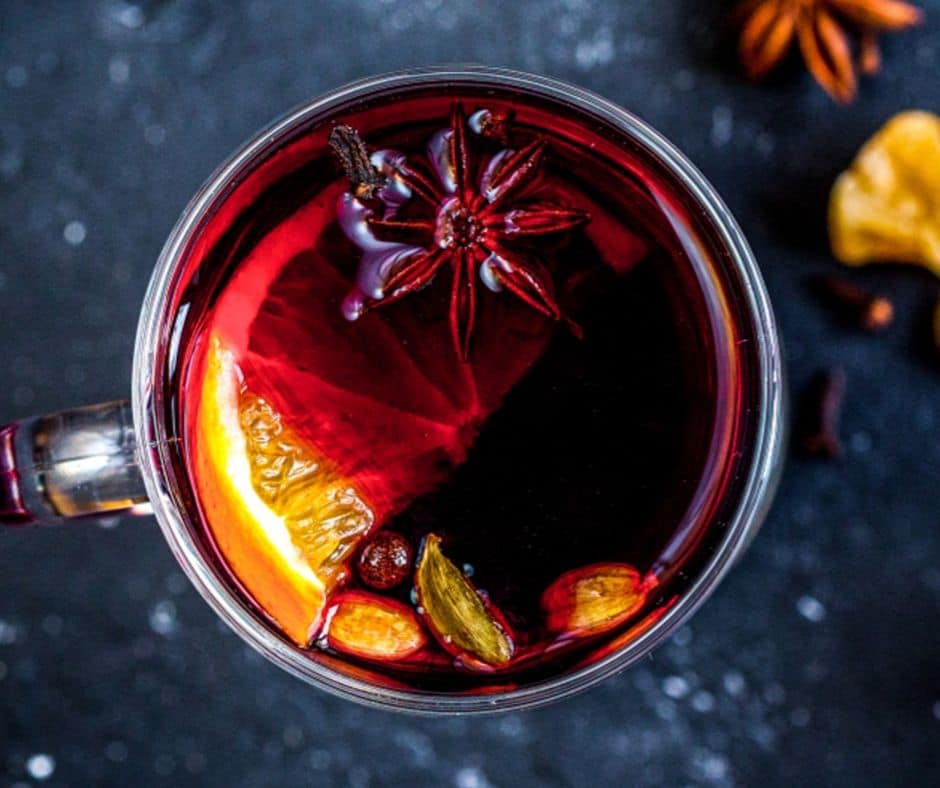 What types of alcohol are low FODMAP?
I hope you have your holiday toast ready, friend! Because you can totally raise a glass of the good stuff this holiday season!
You have a few options when it comes to low FODMAP alcohol, so let's break it down.
How much wine is low FODMAP?
According to Monash University, white, red, and sparkling wines are all low FODMAP in servings of 1 glass (150 ml) per sitting. Heads up, some people react to the carbonation in sparkling drinks, so make sure you test them out at home first!
Steer clear of dessert wines like sherry, port, and ice wines, as these after-dinner treats contain high amounts of fructose.
How much beer is low FODMAP?
Monash has also determined beer is low FODMAP in servings of 1 can (375 ml) per sitting. While beer is technically made from high FODMAP ingredients like barley and wheat, the yeast break down the fructans in the grains during the fermentation process. By the time the grains have turned into beer, they're low FODMAP (yay!).
If you have celiac disease, remember, fermentation does not impact the protein gluten. So you'll need to stick to certified gluten-free beers.
How much cider is low FODMAP?
Steer clear of ciders during the first and second phases of the low FODMAP program, as Monash hasn't tested these yet. Hard ciders are typically made by fermenting fruits like apples, pears, and assorted berries. But, unlike their cousin beer, the polyols in these fruits (like glycerol, hexanol, mannitol, and inositol) may not be broken down enough during the fermentation process to make cider low FODMAP.
Which spirits are low FODMAP?
According to Monash, gin, vodka, whisky, tequila, and brandy are low FODMAP in servings of 1 shot (30 ml) per sitting.
Heads up, if spirits are your jam, there are a few things you'll need to think about before you hit the holiday bar cart!
First of all, try to mix your own drinks whenever possible. Pre-packaged mixers are usually packed with sneaky FODMAPs like fruit juices and sweeteners that may turn your tummy. Try to gravitate toward simple mixes like club soda or seltzers with a splash of fresh lemon, lime, or orange juice. Or use low FODMAP juices like cranberry or tomato juice.
Heads up, if cranberry juice is your jam, make sure to check the label before you drink it (especially if you're at an actual bar). Most brands of cranberry juice use a mix of apple or grape juice and high fructose corn syrup to keep costs low. If you're sensitive to any of those things, that vodka cran will not bring you any holiday cheer! So spring for the good stuff or skip it!
If you're going the mixed drink rout, don't forget to add your mixers to your FODMAP math! Remember, juices, garnishes, and other flavourings may also contain FODMAPs. So you'll need to be conscious of how many FODMAPs you're drinking as well as eating to avoid FODMAP stacking.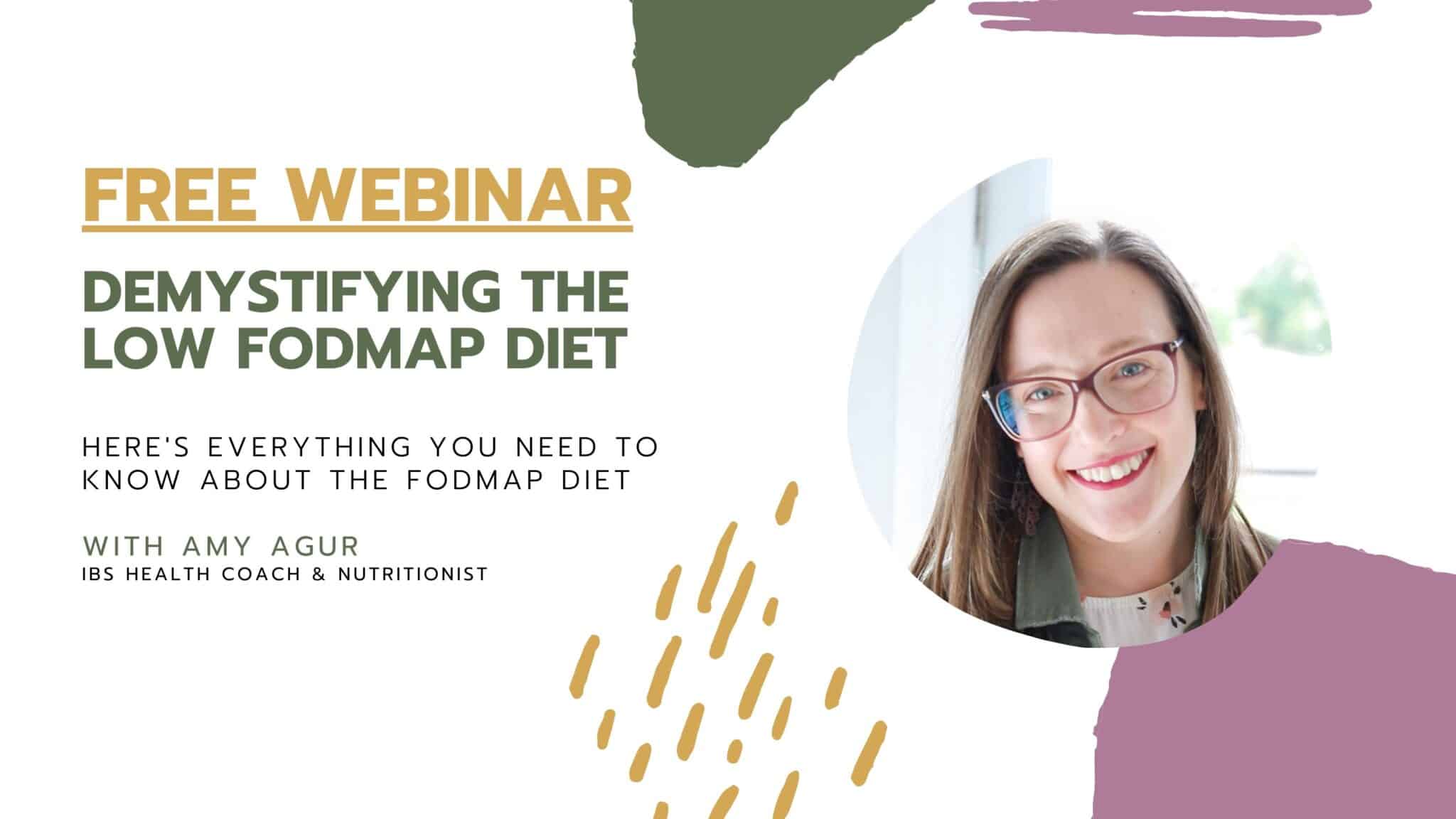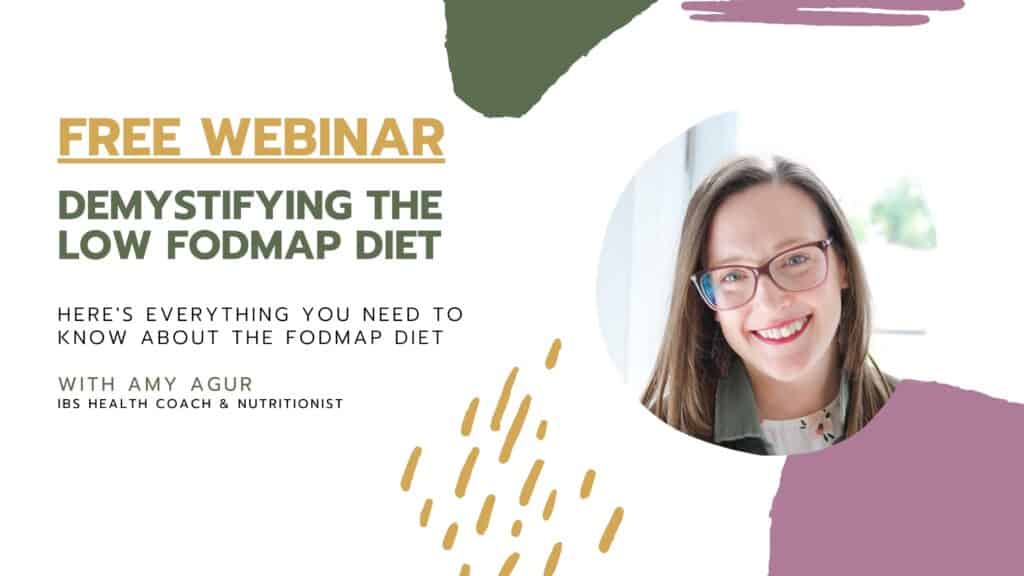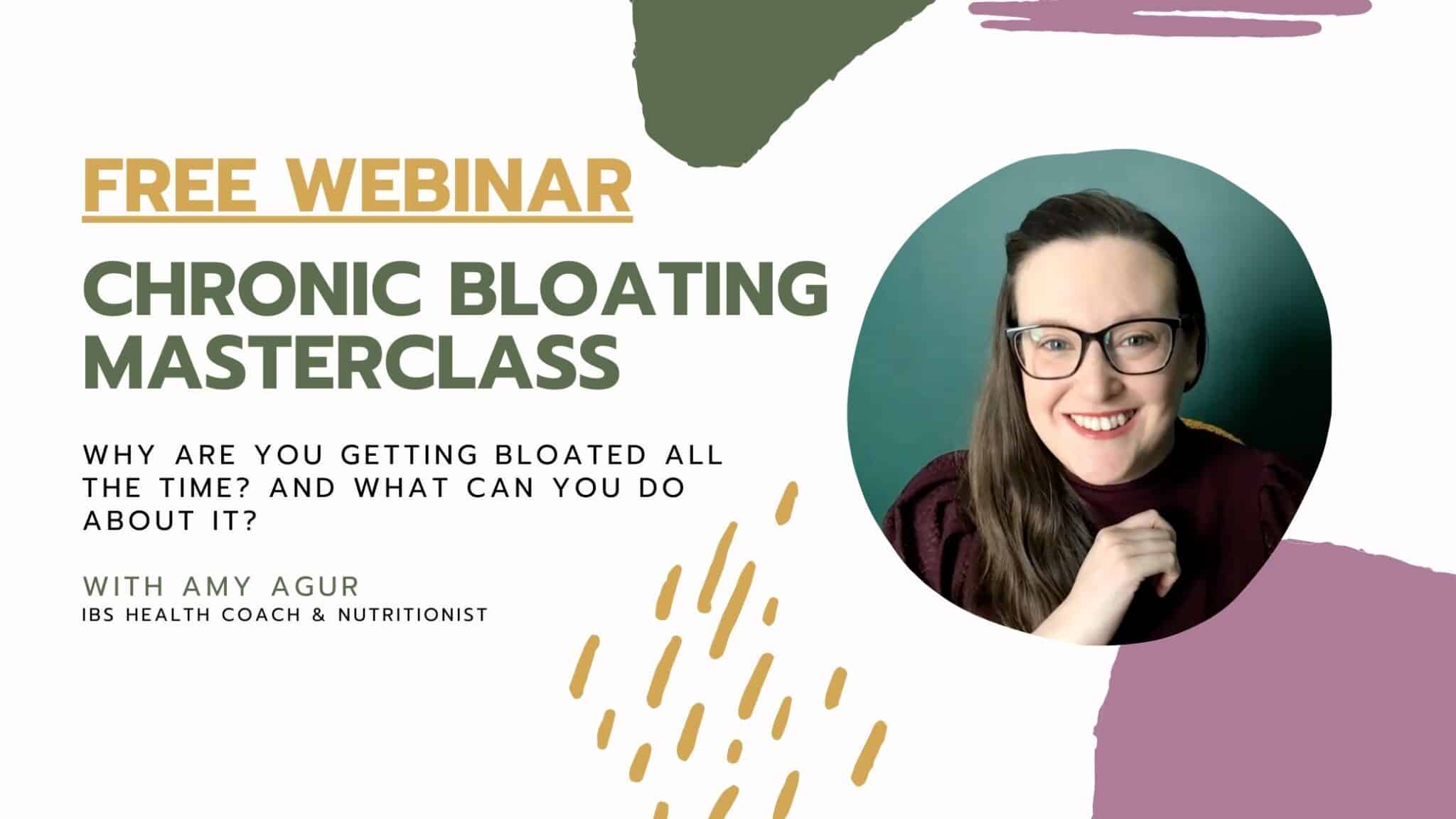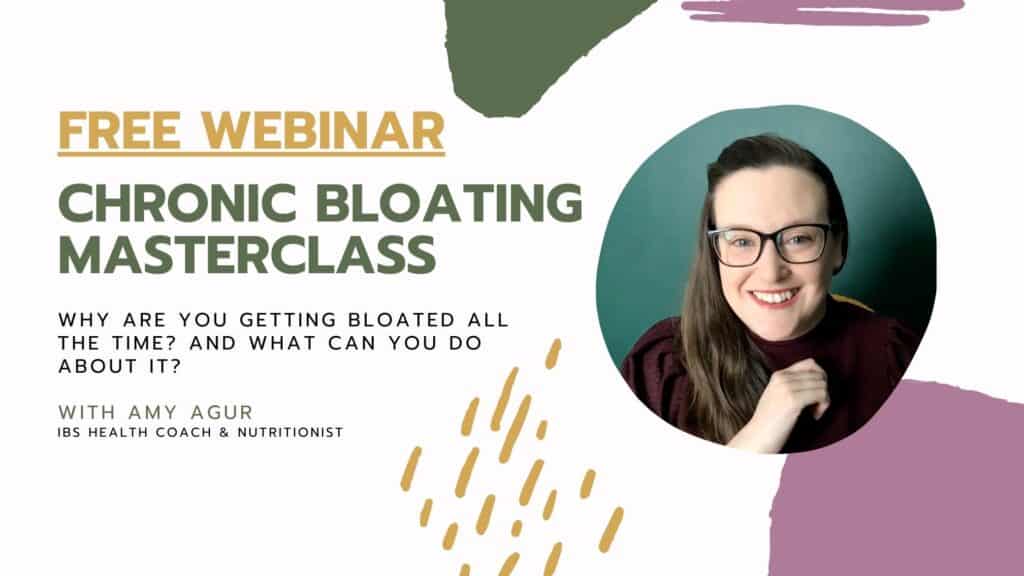 How to incorporate alcohol into a low FODMAP diet
While certain types of alcohol are low FODMAP, alcohol is still a general gut irritant. So you may experience symptoms, even if you stick to low FODMAP drinks.
Just so you know, Monash University has reported that, on average, one in three people report that alcohol triggers their IBS symptoms. Here are some tips to help give you the best chance of success.
Try a test run at home before your big event. That way you'll know in advance which types of alcohol work for you and which don't.
Consume your alcohol in small portions over a long period of time. This will allow the alcohol to travel through your gut in small batches so your body can cope with it more easily.
Always pair your alcohol with a small meal or substantial snack, and never drink on an empty stomach. When your stomach has finished processing what you eat and drink, it releases the food and gastric juices into the small intestine in small batches (a process called "gastric emptying"). When you combine alcoholic drinks with food, you'll lower the amount of alcohol dropped into the gut at one time, as it will be mixed with food.
Alternate drinking alcohol and water. Not only will this help you consume less alcohol in total, but it may help dilute the alcohol you drink throughout your event.
Keep an eye on your portion size. Eating large meals can put a lot of pressure on your digestive system. Adding alcohol into the mix can put your gut into overdrive. Try to manage your portion sizes when possible. You can try eating off a smaller plate, picking a few of your favourite holiday dishes and focusing on those, or saving some of your holiday favourites to enjoy the next day.
Manage your FODMAPs. Sometimes alcohol can make us feel a little more flexible when we have to make food decisions. Try making a plan for what you want to eat at your event in advance. Including what treats you want to enjoy, and if you need someone to keep you accountable when tempting foods arrive.
Cooking with alcohol
So, if you're sensitive to alcohol, should you avoid cooking with it?
Fun fact, typically, alcohol burns off within a few moments of exposure to high temperatures (like cooking). So if you're sensitive to alcohol, cooking with small amounts of wine, beer, or low FODMAP spirits is unlikely to trigger an alcohol-related reaction.
However, cooking does not affect the FODMAP content of alcohol. So recipes using high FODMAP alcohols like rum, cider, or dessert wines may trigger symptoms despite the alcohol evaporating.
Final Thoughts
There are several ways to enjoy low FODMAP wines, beers, and spirits over the holidays! Remember to add low FODMAP mixers, garnishes, and flavours to your FODMAP math, to manage your overall alcohol consumption, and to try some experiments at home before you head out to celebrate.
Because we're friends, I want to remind everyone that the general guidelines for alcohol consumption are two drinks per day for women and three drinks per day for men. And, since we're on the subject, driving under the influence is not cool, ever! So don't be that person!
You might also like one of these drink recipes:
Low FODMAP Holiday Spirits Worried you'll have to cheers with an empty glass on the Low FODMAP Diet? Check out these three easy low FODMAP holiday spirit recipes!
Low FODMAP Twisted Tom Collins With a bright, fruity flavour and a pop of festive colour, this low FODMAP cocktail will be the highlight of your holiday!
Low FODMAP Strawberry Vodka Smash Looking for a FODMAP friendly cocktail idea? Raise a glass of this low FODMAP strawberry vodka smash!
If you like this post don't forget to share it! Follow me on YouTube @flipyourleaf for a ton of videos on understanding FODMAPs, IBS mechanics, and how to feel safe in your body. Together we'll get the low FODMAP diet down to a science!