If breakfast is the most important meal of the day, it should be epic! Ready in minutes, these low FODMAP salmon toasts will take your breakfast to the next level!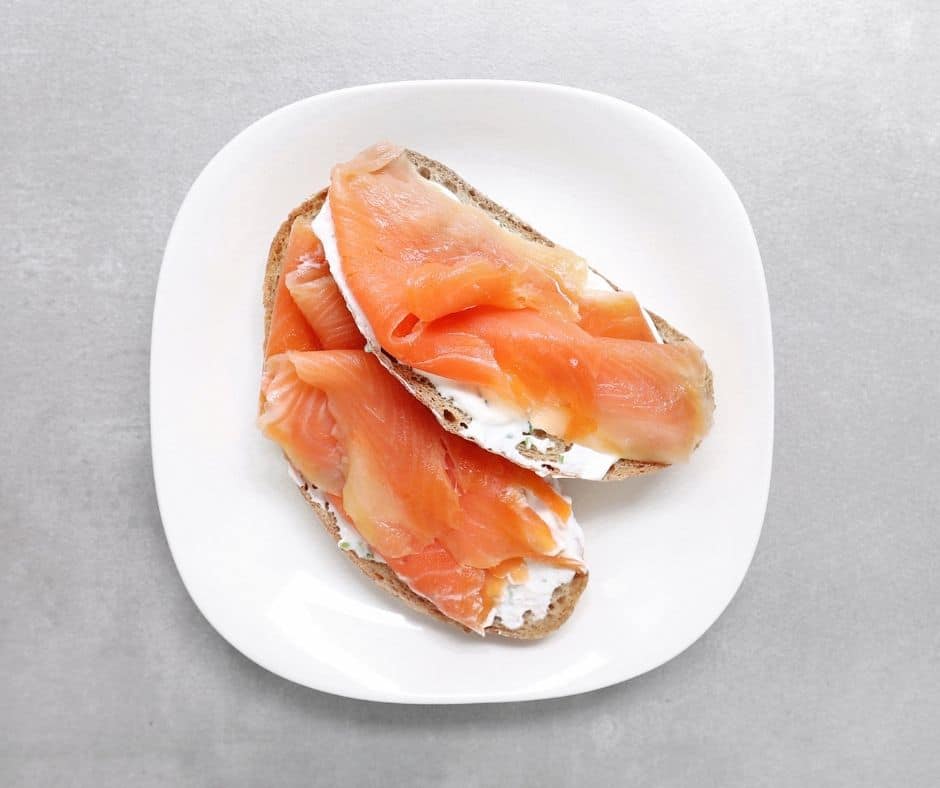 I hope you're ready to get your brunch on! Because these low FODMAP salmon toasts are in it to win it!
Just to be clear, I am not on-board the fish train. My general philosophy is if it can breathe underwater, it's not going in my body. My husband, on the other hand, is a raving fan.
He's also obscenely picky about his food. So when he told me for the third time that these salmon toasts were phenomenal, I knew I had to share them with you. Fishies or not!
For the record, this recipe uses crème fraîche. But I can't always find it at my local store. If you can't find it where you usually shop, you can swap it for lactose-free sour cream. You may want to use a little less, though, as the flavour is more intense.
Keep It FODMAP Friendly
Take your breakfast to the next level with this quick and easy salmon toast. Check out the notes below for tips on keeping this recipe FODMAP friendly.
First up, toast! You have two options when it comes to your toast. I prefer using sourdough bread. According to Monash University, sourdough bread is low FODMAP in servings of 2 slices (52 g) per sitting. For the record, Monash doesn't list a maximum serving size for sourdough bread. You can read more about these quirky foods HERE.
You can also use gluten-free bread, which is also low FODMAP in servings of 2 slices (52 g) per sitting. Servings of 3.5 slices (92 g) are high in the FODMAPs fructan and fructose.
We'll be using one slice of bread per person, which works out to 26 g per serving. That means no matter which one you choose, you'll be well within Monash's recommended range.
Next up, crème fraîche. Crème fraîche isn't listed in the Monash app, specifically, but it doesn't have any carbohydrates (because the lactose molecules are broken down during the fermentation process). So you can eat as much as you'd like – from a fodmap perspective of course!
Heads up, FODMAP-trained dietitian Joanna Baker recommends sticking to products below 1 g of sugar per serving to stay within Monash's recommended guidelines. So, double-check no sugars have been added to your crème fraîche before you buy.
We'll also be using fresh chives. According to the Monash app, chives don't have any detectable FODMAPs. So you can adjust the number of chives to your taste without changing your FODMAP math.
Last but not least, salmon. Since salmon is a protein, it doesn't have any FODMAPs. So if you're a salmon fan, feel free to pile it to the sky!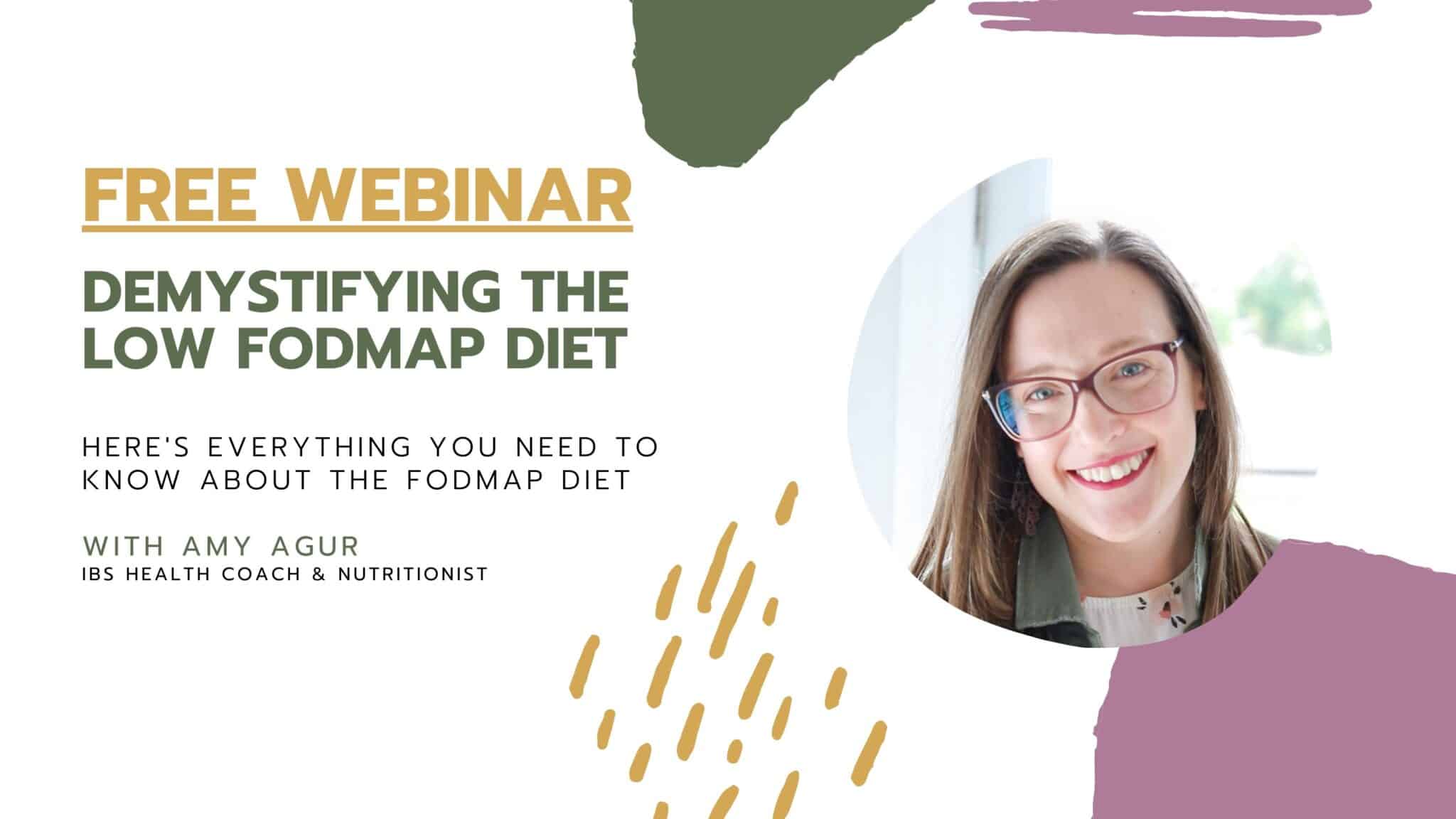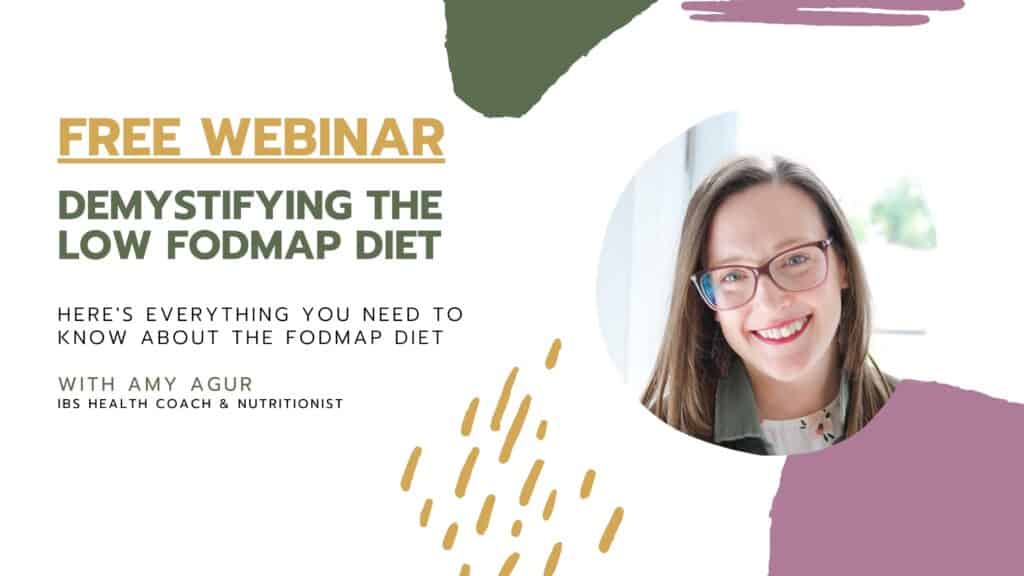 FODMAP Math
Wondering how this recipe stacks up? Check out the information below to see how many FODMAPs are in each serving of this recipe. You can learn more about FODMAP stacking and how to avoid it here.
Fructose = 0.5
Lactose = 0
Fructan = 0.5
GOS = 0
Polyol = 0
Want to try this low FODMAP salmon toast? Don't forget to PIN THIS RECIPE for later!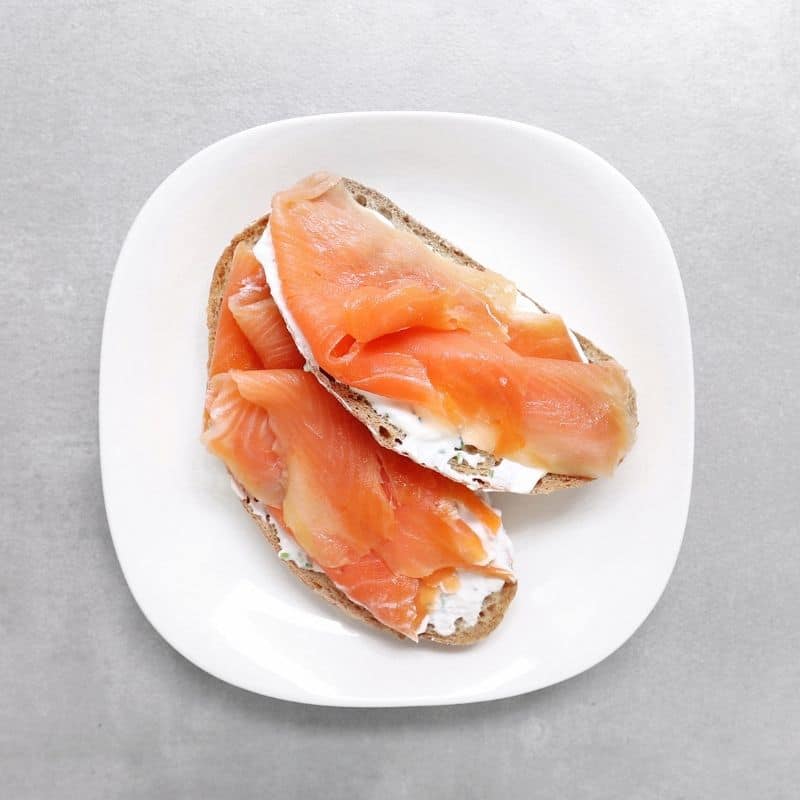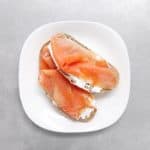 Low FODMAP Salmon Toast
If breakfast is the most important meal of the day, it should be epic! Make it so with these easy low FODMAP salmon toasts!
What You Need
0.5

cup

crème fraîche

(or lactose-free sour creme)

2

tbsp

chives

(very thinly sliced)

4

slices

low FODMAP sourdough bread

(toasted)

8

oz

smoked salmon

(thinly sliced)
What You Do
Combine the crème fraîche and chives in a small bowl. Spread the crème fraîche over your toast and top with smoked salmon. Enjoy!
You might also like one of these:
Low FODMAP Smashed Avocado Toast Unleash your inner foodie with this quick and easy low FODMAP smashed avocado toast! Whether you're serving up brunch or enjoying a meal for one, this is the breakfast of champions.
Low FODMAP Chocolate Peanut Butter Smoothie Whether you're craving something sweet post-workout or you need a quick and easy breakfast that travels, this smoothie is a fantastic way to start your day.
Low FODMAP Bruschetta Omelet Need some protein-packed breakfast inspiration? Stuffed with fresh ingredients, this low FODMAP bruschetta omelet will keep you fueled through your busy day.
If you like this post, don't forget to share it! Together we'll get the low FODMAP diet down to a science!