The low FODMAP program can feel daunting when you're just getting started. And, once you get going, maintaining such a restrictive diet can feel like a herculean effort! So the million-dollar question becomes: how long does it take for the low FODMAP diet to work? Like most things about the low FODMAP program, the answer to that question is… complicated.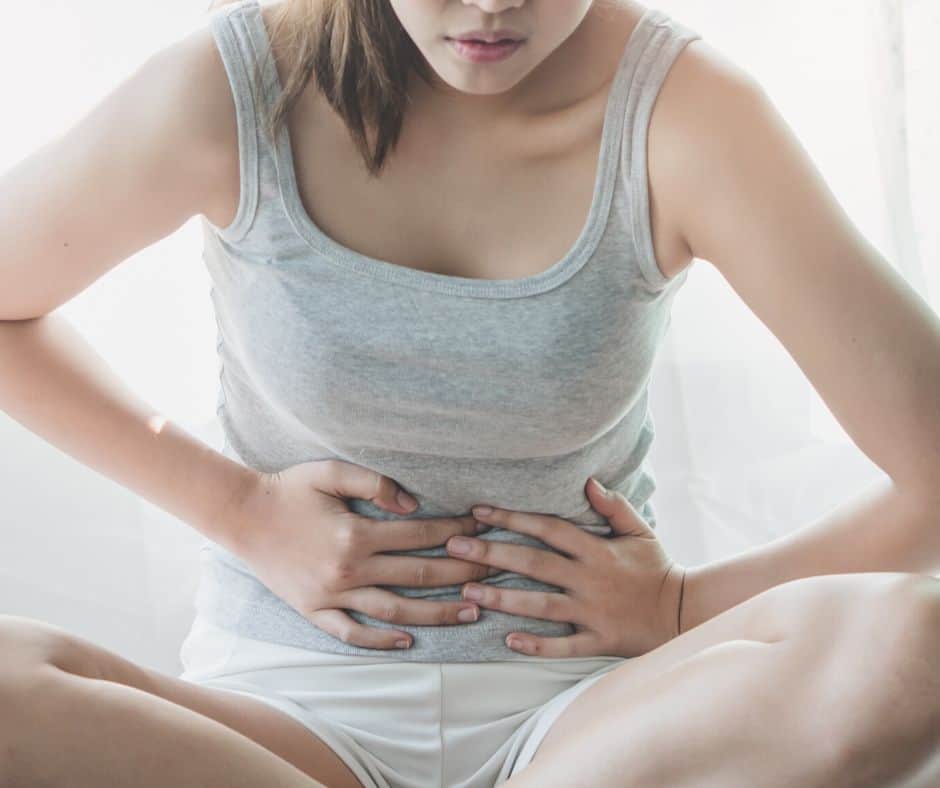 What kind of IBS do you have?
Did you know there are four subgroups of IBS? While diarrhea-predominant IBS gets most of the time in the spotlight, many people with IBS suffer from constipation or a mix of both constipation and diarrhea.
Heads up, the type of IBS you have may impact how long it takes to see changes on the low FODMAP diet.
First of all, the word FODMAP is an umbrella term for several different types of short-chain carbohydrates (sugars) that pull water into the bowel and are easily fermented by our gut bacteria. The low FODMAP diet tests five specific carbohydrates: fructose, lactose, fructans, galactooligosaccharides (GOS), and polyols.
The purpose of the low FODMAP program is to lower the number of FODMAPs in your diet from the average amount to a level most people with IBS can tolerate.
Once you've completed at least 14 days of the elimination phase and your symptoms have been reduced by at least 50% for seven days in a row, you'll re-challenge each type of FODMAP to identify which ones you actually react to.
Since people with diarrhea have a quick digestive system (much to their chagrin), high FODMAP foods eaten before starting the low FODMAP diet can exit their system very quickly. This means their gut may begin to rest and reset before someone with mixed symptoms (IBS-M) or someone who suffers from constipation (IBS-C).
Plus, since one of the key features of FODMAPs is that they pull water into your gut, people with IBS-D may also see a more noticeable change than someone with IBS-M or IBS-C. This can make it easier to identify when symptoms have stabilized, leading to fewer days spent in the elimination phase.
Side note: Keeping a detailed food and symptom journal will make it easier to track changes in your symptoms. This is especially helpful if your symptoms shift gradually, or if you're trying to track bloating or abdominal pain, which are more subjective. You can grab a free journal template below!
Have you been following a strict low FODMAP diet?
The low FODMAP diet is complicated! Because of this, most people miss a few sneaky FODMAPs the first time around!
While missing an ingredient or two in the beginning won't make or break your overall low FODMAP program, it might add a few more days to your elimination phase. So be diligent about checking and re-checking the foods and products you're using throughout the program. That way, if you missed something the first time around, you'll catch it as soon as possible!
This brings us to cheating. No, you cannot cheat on the low FODMAP diet. While you don't need to start over if you've been accidentally FODMAPed, the purpose of the elimination phase is to create a clean environment for your re-challenges.
If you're exposing your gut to FODMAPs during the elimination phase, it can take much longer for your symptoms to settle (if they settle at all). Plus, if your gut hasn't had a chance to rest and reset, you might muck up your re-challenge results, and then what's the point?
Here's the skinny. It's almost impossible to commit the entire list of high and low FODMAP foods to memory on your first try. So be diligent about checking and re-checking what you put into your body during the elimination phase.
Second, if you don't think you can stick to a restricted diet for the entire elimination and re-challenge phase, that's cool. But be honest with yourself. It's better to wait until you can fully commit and get the correct results, or speak to a FODMAP-trained dietitian about creating a custom low FODMAP program you can realistically follow. Speaking of which…
Are you working with a FODMAP-trained professional?
Multiple studies have shown that working one-on-one with a FODMAP-trained specialist will give you the best results. Registered dietitians and nutritionists are specially trained to provide you with customized dietary advice. This means they can help you create a designer low FODMAP diet that suits your individual needs, as well as help you find opportunities to bend the rules if you can.
A certified FODMAP specialist can also easily help you create a low FODMAP meal plan that mirrors your current diet, connect you with low FODMAP products, and tailor the low FODMAP diet to accommodate other sensitivities or restrictions.
This might include extending the elimination phase past the recommended six weeks (under their supervision), breaking the elimination phase into segments so the program is less restrictive, and helping you re-challenge as effectively as possible so you can add the maximum number foods back into your diet.
A FODMAP specialist can also make sure your low FODMAP diet includes enough calories, a healthy balance of vitamins and nutrients, and low FODMAP sources of fibre, protein, and prebiotics (food for your gut bugs).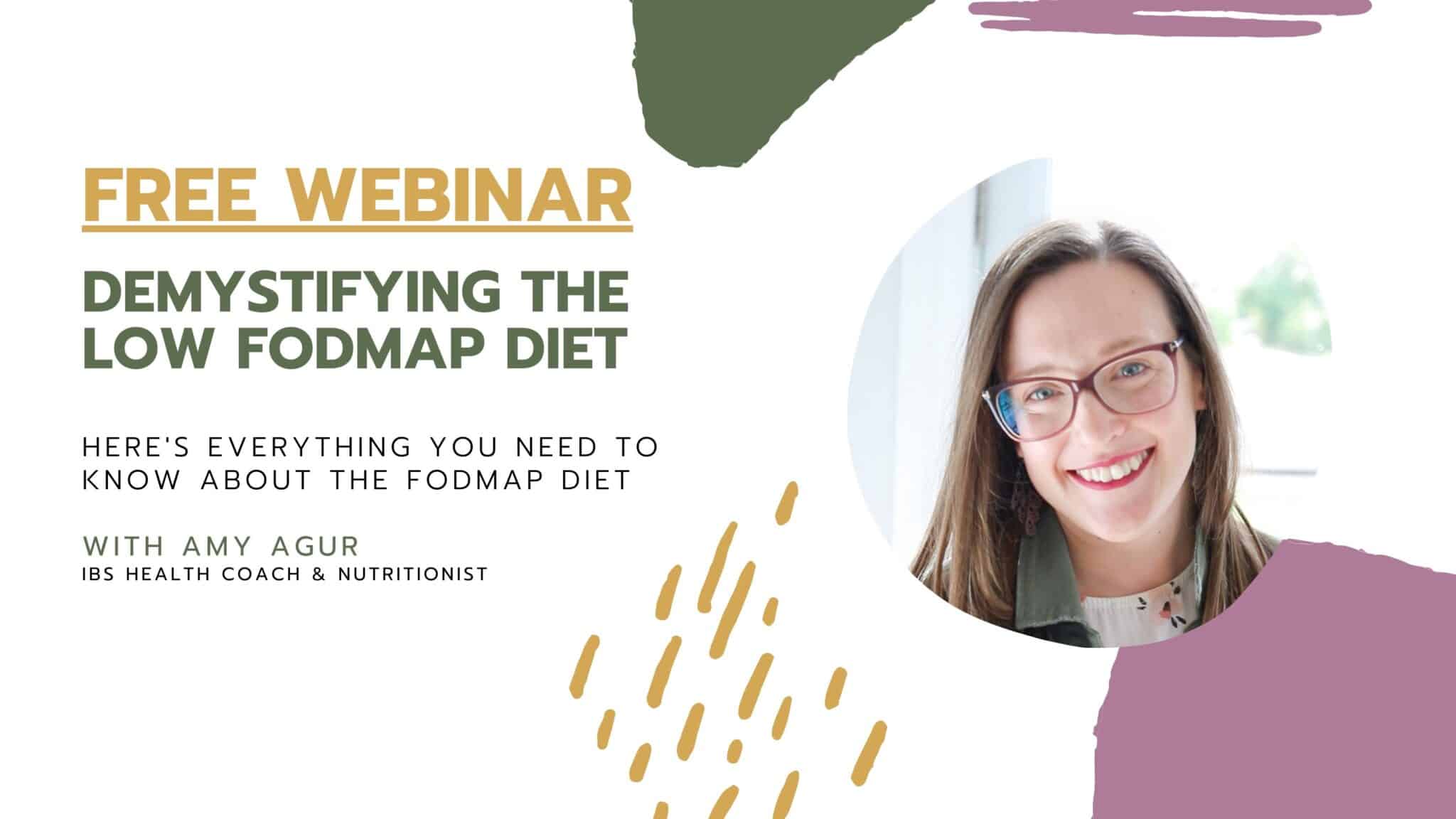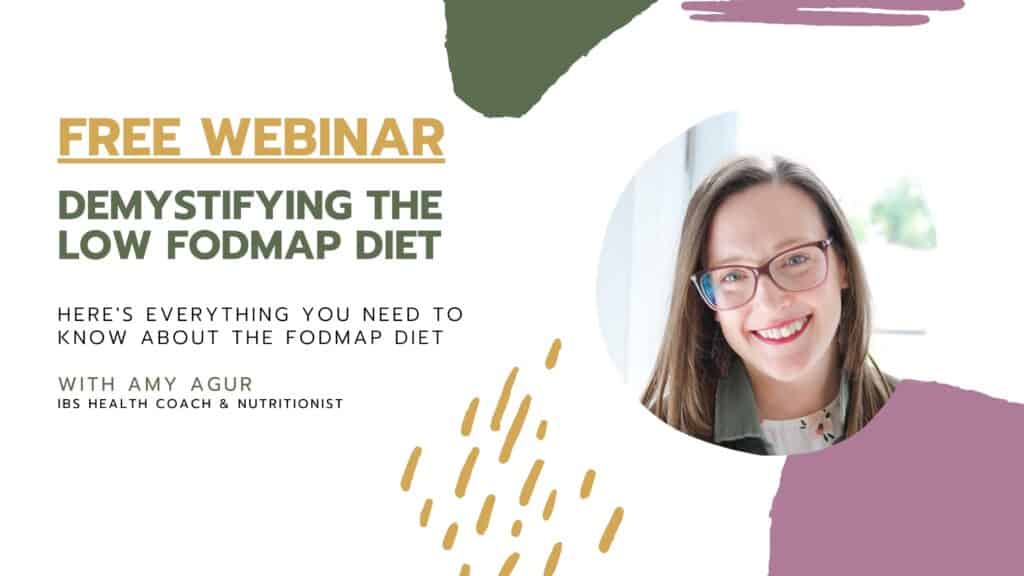 Are you using the right list?
While there are a ton of free online lists and apps available, the Monash University app is the official list of high and low FODMAP foods. Monash University began studying FODMAPs in 2005. They created the low FODMAP diet, and their lab is considered the authority on high and low FODMAP foods. They created the Monash University app to put their research directly in your hands, and it is 100% the list you want to use.
The Monash app is special because it not only includes information on which foods are high or low FODMAP but also what serving size is low FODMAP.
Most of the information online is a static list of foods that are "high" or "low" FODMAP. But that's not the whole story! Did you know that many high FODMAP foods have a smaller low FODMAP serving? Or that many low FODMAP foods become high FODMAP in large servings?
While picking the "right" list may not seem important, you could be missing out on low FODMAP servings of your favourite foods (like chocolate, hello!). Or you may be eating high FODMAP servings of foods you think are safe and wondering why your symptoms aren't budging.
I know the Monash University app is expensive! But it's a one-time fee, and it's 1,000% worth the investment. Just so you know, the money goes directly back into their research. So try to think of it as a donation to your own cause.
Are you still following IBS best practices?
The low FODMAP diet can be overwhelming when you're just getting started. So you may let a few things slide while you're getting the hang of things. But the low FODMAP program is only one of the tools in your IBS toolbox, not a magic bullet. So it's important to keep up with regular IBS best practices.
These include limiting greasy or spicy foods, caffeine, and alcohol, as these are all known gut irritants.
You'll also need to keep your body in tip-top shape. So make sure you're getting enough sleep, drinking enough fluids, moving your body in ways that feel good, and taking steps to manage your stress or anxiety wherever possible.
So how long does it take the low FODMAP diet to work?
So, now that we've talked about the different types of IBS, making sure you're following the program correctly, and keeping up with your general IBS management skills, how long will it take for the low FODMAP diet to work?
Most FODMAP-trained dietitians have reported it takes an average of 2-4 weeks to see noticable changes. But at the end of the day, it depends on your body.
Some people have reported seeing changes in the first few days, while others see a shift right at the 4-week mark. Unfortunately, there's no way to tell. But if you're following the low FODMAP diet correctly and keeping track of your daily symptoms, you're setting yourself up for success!
What if you don't see a change?
If you don't see a change within the 4-week mark, it's time to head back to your healthcare team. The low FODMAP diet is low in a type of fibre called "prebiotics." Our bodies don't have a way to break down prebiotics, so they travel through our digestive system, where they're eaten by our good gut bugs. Without any food to eat, your good gut bugs can starve to death, so you don't want to dawdle in the elimination phase.
While nothing untoward will happen to your bugs in 2-6 weeks, according to a study by Stanford University, some of your gut bugs will start to starve at the 4-week mark.
So if you don't see any changes within four weeks, discontinue the elimination phase and follow up with your dietitian or GI to reassess your game plan.
Why didn't you see a change?
There are a few reasons you may not see a change on the low FODMAP diet. The most common reason is that FODMAPs don't trigger your symptoms.
Don't worry about wasting your time, though! If you've been keeping a detailed food and symptom journal, your healthcare team may be able to pinpoint other food sensitivities like nightshades, salicylates, amines, or even possible food allergies like dairy or wheat allergies.
If you have a secondary digestive issue like inflammatory bowel disease (IBD), bile acid malabsorption (BAM), or celiac disease, you may be experiencing symptoms that overshadow any improvements by the low FODMAP program. In this case, if you're able to manage these symptoms in the future, it might be worthwhile to try the low FODMAP diet again.
Heads up! Some people with IBS aren't triggered by food at all. If you're working through a stressful life event, or you suffer from a secondary issue like depression or anxiety, your symptoms may be triggered by external factors, not what you eat. In this case, you might benefit from treatments like gut-directed hypnotherapy, talk-therapy, activities and hobbies that help you relieve stress and anxiety, or medications to help manage your symptoms.
Final thoughts
Just like IBS, the low FODMAP diet has a unique impact on every body, so there's no way to predict how long it will take for the low FODMAP diet to work for you.
To get the best results, use the Monash University app, follow the low FODMAP program as directed, keep a detailed food and symptom journal, and consult a FODMAP-trained dietitian if you can.
If the low FODMAP diet is effective for you, you can expect to see a change within 2-4 weeks. If you don't see a shift at the 4-week mark, schedule a check-in with your healthcare team to review your gameplan.
You might also like one of these:
If you like this post, don't forget to share it! Together we'll get the low FODMAP diet down to a science!