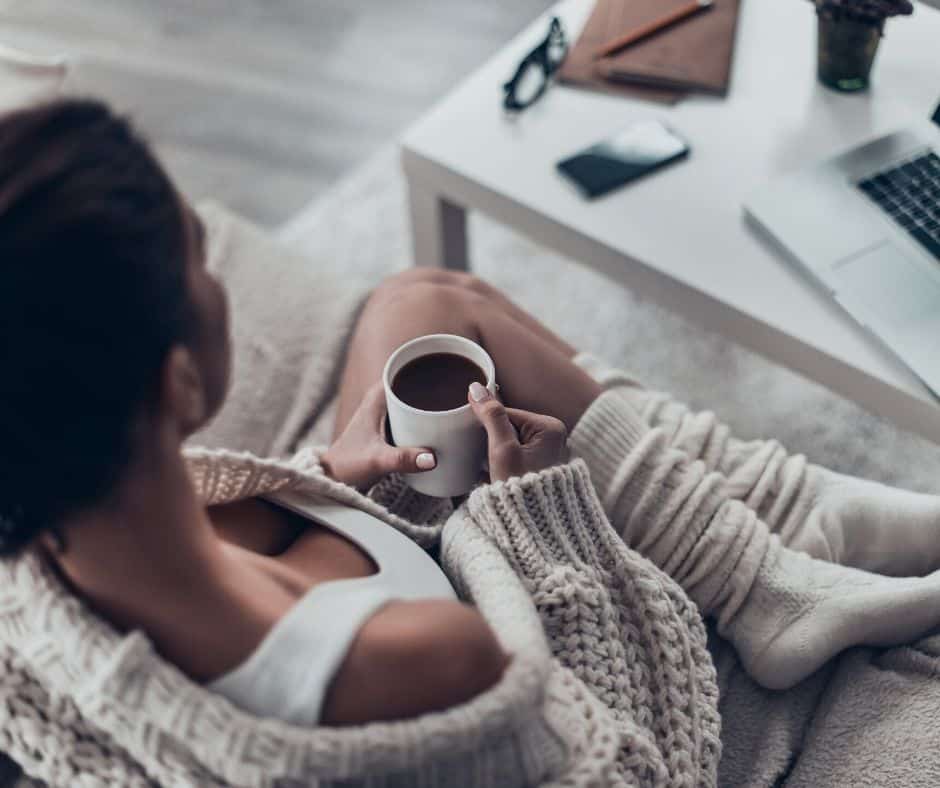 I know the world feels like a really scary place right now. People are getting sick all over the planet. Some people have died. More people will. And no one can tell us what to do.
You might be a really practical person. You might set a timer to wash your hands or remember to Lysol your phone. You might even have magical powers that keep you from touching your face (where do I get those?).
But you might also be afraid. Panicked even. Because every news station is saying something different. Every country is taking its own steps to protect its people. Closing borders. Keeping people indoors. Rationing how much toilet paper each house can buy.
I'm not going to tell you to take a deep breath because I think it's important to acknowledge that your anxiety, fear, and frustration are based on big things. I feel them too. So what I will tell you are some facts to help keep you healthy and informed.
Wash your hands
This cannot be said enough. Viruses like COVID-19 have a protective coating on them (like a hazmat suit to protect them from being harmed by us). Handsoap dissolves this protective coating and allows us to remove all types of germs, along with any dirt or grime on our hands.
The CDC recommends washing for a minimum of 20 seconds (2 full rounds of happy birthday). This is your first and best defence against contracting Coronavirus, so if there was ever a time to show your hands a little TLC, this is it.
Too cool for happy birthday? Check out this list of songs with 20-second choruses: Coronavirus hand-washing songs
Heads up! If you're not paying attention, most of us miss most of the back of our hands, our fingertips, nail beds, the meaty part between our thumbs and fingers, and our wrists.
Hand sanitizer
Just so we're clear, hand sanitizer is not a substitute for soap and warm water. While alcohol-based hand sanitizers can kill or inactivate certain types of germs, there's no way to tell if you've applied enough hand sanitizer to kill them, or that you've applied it correctly.
Hand sanitizer also works best on clean hands. So if you're handling food, sweating it up on a run, or trying to get some peace of mind in your garden, you'll get a better result using soap and water.
If hand sanitizer is your only option, the CDC recommends using a hand sanitizer with at least 60% alcohol. Not all brands meet this requirement, so double-check your products before you use them.
Heads up! DIY or homemade hand sanitizer is not recommended. Hand sanitizers made with liquor don't meet the 60% alcohol requirement (so save your vodka for the after-party). Plus, even if you use the right materials, you have no way to guarantee that you've created a functioning product.
There are two problems here. 1) If you haven't used enough alcohol or the alcohol is distributed unevenly in your gel, what you put on your hands may not be capable of killing germs.
2) If you think your hands are clean, you may be less diligent about keeping them away from your face, putting yourself and those around you at risk of contracting the virus.
Home sanitizers
The CDC recommends using EPA-registered cleaning products in your home. They suggest cleaning anything that is touched regularly like doorknobs, tables, counters, cupboards, keyboards, laptops, cellphones, home phones, etc.
I know some people have panicked and stockpiled cleaning supplies, but this isn't necessary! If you have spare cleaning supplies on hand, please share them with your neighbours. The fastest way to curtail COVID-19 is to stop it from spreading in your home and within your community. That means everyone needs access to the tools that prevent it from spreading.
If you can't find cleaning products at your local store, don't worry. You can find instructions from the CDC on how to disinfect correctly with a bleach solution here: https://www.cdc.gov/coronavirus/2019-ncov/about/prevention.html.
Heads up! I love you, friend. So I'm going to be straight with you for a second. Get off Etsy! Essential oils, homemade disinfectants, and remedies like eating antibacterial foods will not protect you or your family from COVID-19. If there was ever a time to let environment-killing antibacterial wipes and sprays into your home, this is it.
I'm not saying this to scare you. You do not need to panic. But you do need to use the correct tools to keep you and your family healthy.
How long can COVID-19 live on surfaces?
There hasn't been enough time to study COVID-19 yet, so here's what we know right now. The Journal of Hospital Infection did a review of existing research on similar viruses like SARS and MERS in February. They determined that if this virus is similar to its bug cousins, it may live on surfaces for up to 9 days (the common flu can live about 24 hours).
HOWEVER, according to the CDC while "[i]t may be possible that a person can get COVID-19 by touching a surface or object that has the virus on it and then touching their own mouth, nose, or possibly their eyes, this is not thought to be the main way the virus spreads."
You should still wash your hands and disinfect surfaces regularly, though even if you're spending the day at home.
Face masks
Many people have started wearing face masks to protect themselves and their families while out and about.
The CDC has been clear that wearing a surgical mask will not prevent you from inhaling the virus. The mask is too loose around the face to prevent particles from being inhaled, and it can likely only catch large droplets. This means you may still be breathing in viral particles through the mask. Plus, it doesn't protect your eyes, which is another area for transmission.
Wearing a facemask for prevention can be problematic for two reasons. 1) They're currently in short supply and are needed in hospitals to help prevent the spread of the virus. Especially for front-line workers who treat patients who cannot wear a mask themselves.
2) Wearing a mask may make you feel like you're protected when you're not. This feeling of protection may make you less vigilant when out and about (like not moving as far away when someone is coughing around you), which may increase your overall risk of coming into contact with the virus.
That being said, masks can help prevent the spread of COVID-19 when worn by people who are showing symptoms. The mask will help trap droplets of moisture containing the virus when they're ejected from the body by a cough or sneeze.
Stop touching your face!
The CDC has confirmed that your nose, mouth, and eyes allow the COVID-19 virus (and other viruses) direct access to your body.
While consistent hand washing can help kill any lingering germs, another rock-solid defence is not to hand-deliver the germs to the door (see what I did there?).
Not touching your face can feel impossible. So here are a few tips to help. If you wear contacts, switch to your glasses. We fidget with our faces when we're bored and anxious (like when we're stuck at home to prevent the spread of a pandemic). Having something on your face to fidget with will help draw your hands away from your eyes. Just don't forget to disinfect your glasses regularly!
I also read an article that suggested holding things in your hands when you're out in public, as we're less likely to touch our faces if our hands are busy. If you don't need your hands for anything en route, try holding your phone, keys, book, coffee, etc. in each hand, so they've got something to do other than contaminate you. Remember to wash your hands when you get to where you're going.
If you can't stop touching your face (seriously, why can I not stop doing this?), try making it less enjoyable for your brain. Splash some vinegar on the fingertips of your mittens, so you don't want them by your nostrils. The smell will also be a cue that your hands are heading for your face so you can abort mission before they get there.
Social distancing
Based on the tools available to us right now, our best chance of containing COVID-19 involves limiting the number of people who come in contact with it. This means it's essential for the health of the global community to make sure you're taking precautions to avoid infection wherever possible.
This might look like avoiding or limiting public transportation if you can, skipping events with more than 20 people, working from home if that's an option for you, and STAYING HOME IF YOU FEEL WEIRD!
I want you to know that statistically, most of the people who contract COVID-19 will be fine. That you do not need to panic! World health leaders aren't suggesting we distance ourselves from one another because they think this is the apocalypse.
They're trying to protect our parents and grandparents. They're trying to protect people who have suppressed immune systems because they were already sick when this pandemic hit, or they need medication to keep them well that compromises their immunity. They're trying to protect kids with immunodeficiencies who aren't old enough to keep their hands out of their mouths. They may be protecting you.
So many of us feel helpless and afraid because we're faced with so many unknowns. We keep asking what we're supposed to do. But you are literally the key to protecting the people you love. The people I love. Your neighbours. Your community. Your country. You can actually do a whole lot by choosing to do nothing.
Self-care
Part of the COVID-19 panic is that you can't escape hearing about it. It's on the news, in your Facebook feed, in your Instagram stories. That doesn't leave a ton of space to calm down and get your bearings before another announcement arrives. Try scheduling a tech-detox for an hour or two each day so you can give your brain a little room to re-calibrate.
If you're at home right now, pick something fun or fulfilling to do with your time. Crack out the board games you left under the bed. Learn how to play poker. Watch a movie marathon with your family. Finally read that book on your nightstand. Give meditation a try for realz this time. Clean out your closet or reorganize your kitchen cupboards. Look up some new recipes or learn a new cooking technique. Anything that makes you feel engaged, alive, and happy.
Community Care
Avoiding isolation while practicing social distancing
Try to touch base with anyone you know who is at home alone or who is caring for children or ailing family members by themselves. They need your support and comfort, and they may be able to lend you some too!
If you aren't up to calling people, try sharing things that make you laugh with your friends and family. It's always nice to know someone is thinking of you, and it might be helpful to see something non-Coronavirus-related pop up on our social media feeds!
Supporting community members
Border closures and endless news cycles have created a deep feeling of anxiety over COVID-19. While you do not need to panic, some people definitely have. This had lead to some stores running out of stock as people brace for an unknown impact.
This is not a food shortage! Your local store will be restocked as soon as possible, so stay calm. If the shelves are empty where you live, do. Not. Panic. See if you can place an order for any food or supplies you need online. There might be a slight delay due to depleted stock. If you need something before your order can get to you, try reaching out to your family, friends, and neighbours for help.
Overpreparing for tomorrow has left many vulnerable people with nothing today. So if you have a stockpile of food or supplies at home, please be generous if you hear someone in your community is going without! We're all in this together!!
Supporting local businesses
Illness isn't the only impact of COVID-19. This is also an especially difficult time for small business owners! Some people have shuttered their shops to keep their communities safe. While businesses that rely on foot traffic are trying to survive in communities doing their best to stay at home. Online businesses are also suffering as their traffic is eaten up by news articles about the Coronavirus.
If there are businesses you would normally support (like hair salons, coffee shops, restaurants, independent stores, etc.), consider shopping online or purchasing a gift card to help small business owners stay afloat while we wait for the all-clear.
You can also support local businesses by liking and sharing their posts, giving them a shout-out on social media, leaving a comment on their website or blog, or leaving a positive review in places like Yelp or Google.
More resources
You might also find some of these resources helpful:
If you like this article, please share it! Together we'll get the low FODMAP diet down to a science!
P.S. Want access to bonus content, VIP discounts, and some fabulous freebies? Sign up for my mailing list below, and you'll get all these goodies and more sent directly to your inbox!