One of the most infuriating aspects of IBS is that things that feel good in our bodies one day may feel terrible the next. So how are we supposed to figure out which kinds of food, movement, and rest are right for our bodies? The answer is a food and symptom journal!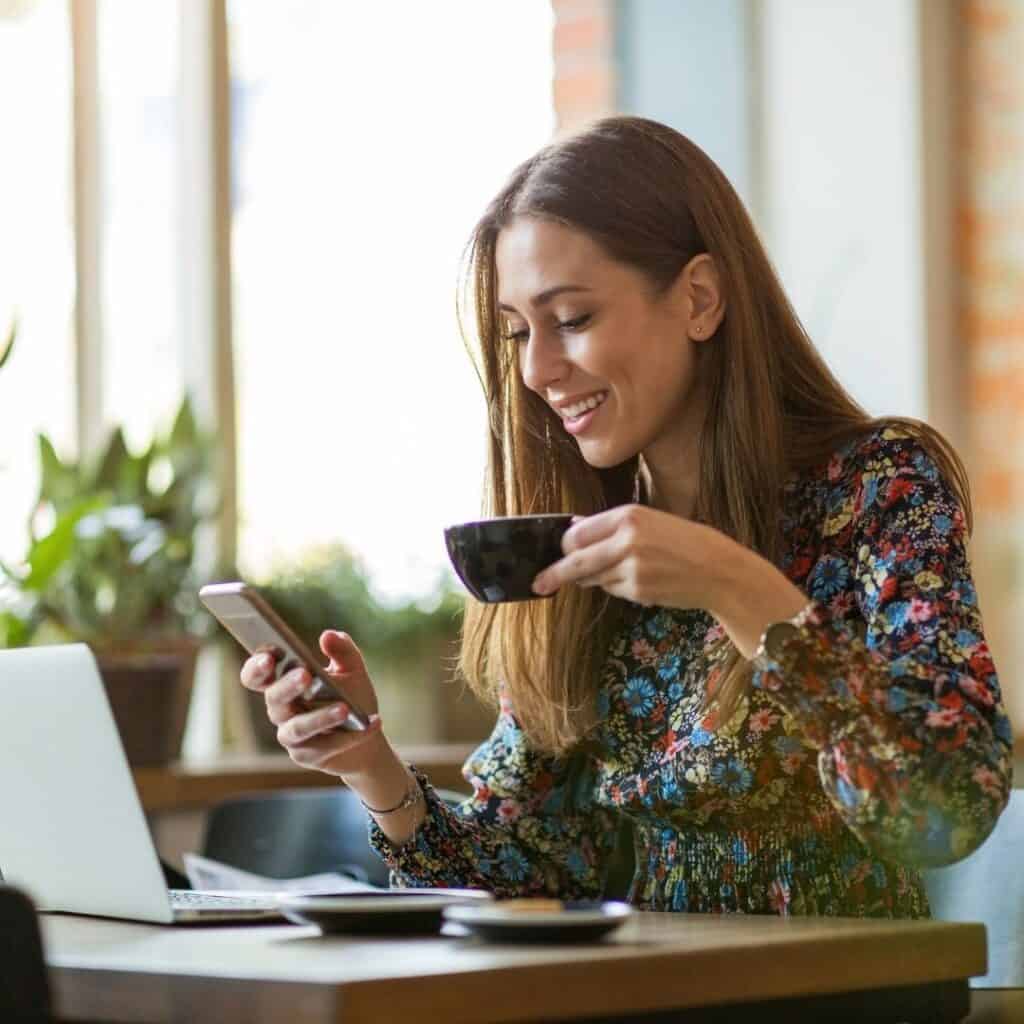 Why your brain may be making things worse for you…
Our brains are likely the most powerful computers we'll encounter in our lifetime. But while they're terrifyingly smart, they're also kind of dumb…
One area where our brains consistently flunk out is when it comes to making connections that happen over an extended period of time. When we think about how our brains developed, this makes total sense.
When our brains were wiring themselves, we needed to do things like avoid bears to survive. That means we had to be really efficient at figuring out where bears might be lurking.
Bear-esque paw prints? Totally bears! A bear-shaped shadow in the bushes. Definitely bears. A disembodied growl in the dark… you get the idea…
While our ability to jump to conclusions is still helpful if you live in bear country, it becomes problematic when our brains make assumptions about more complicated processes in our bodies.
Because our brains are designed to keep us safe in the present moment, they're not reliable when it comes to finding patterns when the cause and effect are spaced out.
Because IBS symptoms can happen hours to days after we encounter a trigger, our brains often label non-offending foods and activities as the source of our symptoms.
Since we have no way of fact-checking our brains when they draw conclusions about how food, movement, and rest influence our bodies we kind of have to take our own word for it. Except we don't!
Why you should keep a food journal
A food journal can be a life-saver if you're not sure which foods may be causing your IBS symptoms.
By keeping accurate data about everything that goes in (and comes out of) your body, you'll be able to look back in time for patterns between how you eat, move, and rest and what you feel.
This information is invaluable if your triggers shift from one day to the next. As you'll have a record of what you've been eating as well as your serving sizes.
Developing a list of safe foods
While a lot of the focus on food and symptom journals is on identifying triggers, it's also a fantastic resource for developing a list of "safe" foods you can rely on.
Creating an evidence-based list of foods you can tolerate can help reduce stress when flare-ups hit, expand your diet if you were avoiding specific foods "just in case," and give you more options when travelling, eating out, or hanging out with your peeps.
Even if the list you start with is relatively small, having the freedom to make informed decisions about what you do and don't put in your body can be a game changer!
If you need help expanding your list, check out my one-on-one coaching program or contact your healthcare team! This is absolutely something we can do!
Finding your baseline symptoms
Everyone's body has a way it likes to poop. Completely healthy people may poop three times a day or once every three days. There's really no "right" way to do it.
So if you're working on managing your IBS symptoms, it can be helpful to keep an eye on what your body is up to day-to-day.
By tracking your symptoms over a few weeks, you can look back over time and see how your body works. You might find that your body needs a day off between poops or that your everyday poops are on the looser side, but they're not really bothering you.
You can also track the impact of new medications, new forms of movement, of programs like the low FODMAP diet to see if they're helping your body.
Once you're familiar with your day-to-day symptoms, you'll also be able to spot a flare-up, as it will be a clear deviation from your day-to-day symptoms.
Knowing when your flares start can help you pinpoint problem foods, issues with food volume or meal spacing, or non-food stressors like a poor night's sleep, stress, or big feelings your brain may not be able to spot on its own.
Talking with your healthcare team
Another way your food and symptom journal can save the day is by helping your healthcare team get a clear picture of your day-to-day symptoms.
By keeping an accurate record of what's going into and coming out of your body, your healthcare team will have an accurate record of the frequency of your bowel movements, the consistency of your poop, and any pain you encountered, no matter how much time has passed between appointments.
If you're keeping a journal to track your progress on programs like the low FODMAP diet, a food journal can also help you move through the program more efficiently!
The elimination phase of the low FODMAP program is complete when you've completed at least 14 days on a low FODMAP diet and your symptoms have stabilized for at least 7 days. By keeping a detailed food journal, you'll be able to see when you've met the criteria to move onto the re-challenge phase of the program.
How to use a food journal
The first thing you need to know, is that a food journal isn't meant to hold you accountable or to judge your current diet. It's a tool to help your brain make connections.
If the journal inspires you to make better dietary decisions, cool! Talk to your healthcare team about how to make those changes in a way that won't throw your tummy for a loop!
The second thing you need to know is that everything matters (at least when you're getting started). Keep notes on your timing, portion size, how you were feeling before you ate, etc.
Try to be specific about the brands you are using and if you used a specific flavour. Make a note of ingredients you aren't sure about so you can ask your healthcare team and track any symptoms for your records.
Finally, keep in mind that IBS is complicated and that many things may impact your symptoms, like stress, sleep quality, illness, daily exercise, etc.
I encourage you to use the information you collect as a cheat sheet to learn your body's unique language and help you hear what your body needs. Not as a tool to blame or shame yourself.
Final thoughts
Just a friendly reminder that everyone has weird digestive stuff now and then, and there will be days you do everything right and you still feel gross.
While a food journal can help you develop a list of safe foods, understand how your body works, what feels good to you and what doesn't, and help you communicate clearly with your healthcare team, it's only one tool in your IBS toolbox.
If you like this article, sign up for my mailing list below. You'll get new articles and recipes delivered right to your inbox.
You can also follow me on Facebook for more articles and research on IBS and the Low FODMAP Program. Together we'll get the Low FODMAP Diet down to a science
© 2017 Amy Agur – The FODMAP Formula
You might also like one of these articles:
SaveSave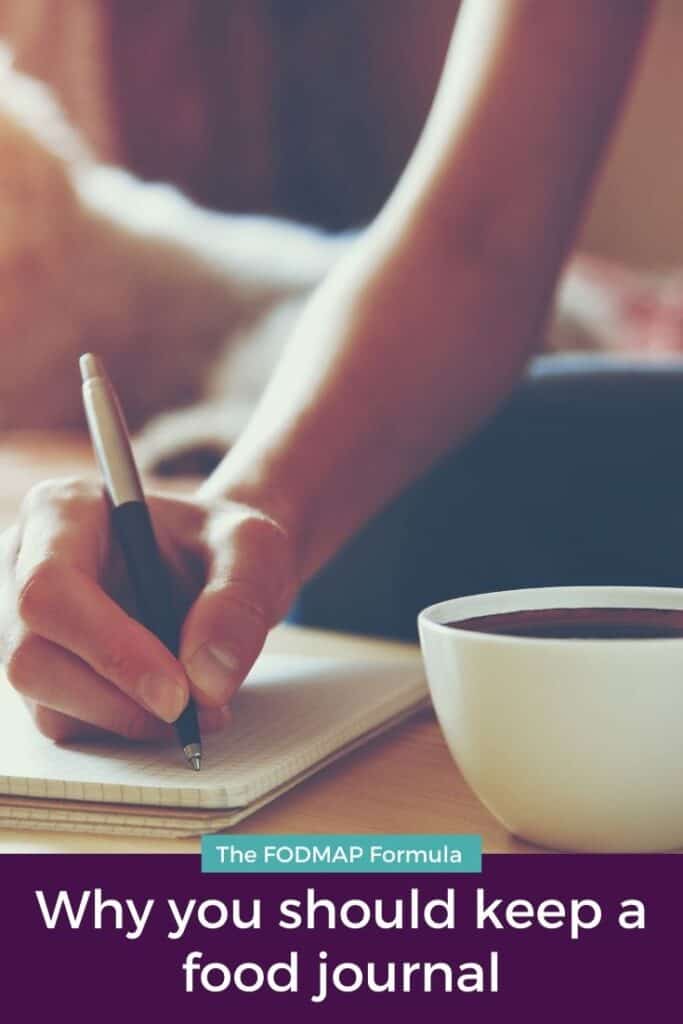 SaveSaveSaveSave
SaveSave
SaveSave